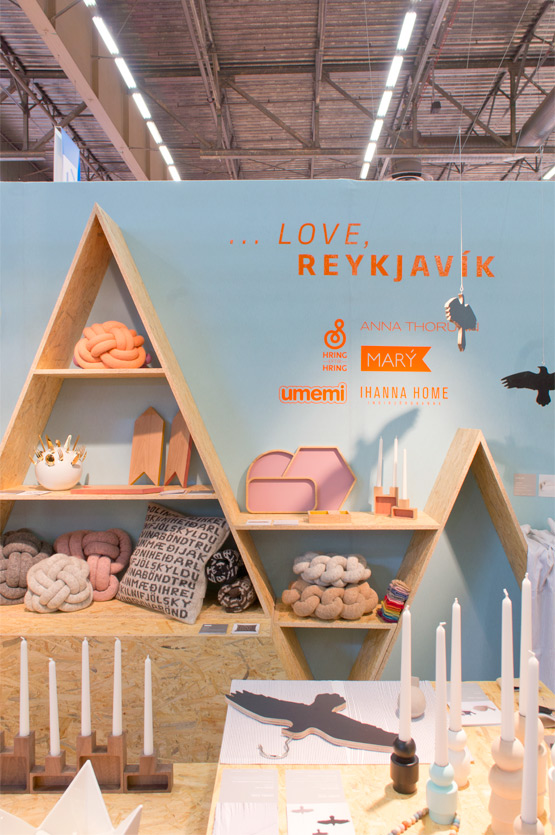 It's one of these things that can be a dealmaker… or breaker: product display. At big tradeshows like Maison & Objet you'll see anything between a table and a white table cloth as a background, to stand designs in marble & (real!) gold. And somewhere in the middle you'll find creative people that create magic with a limited budget.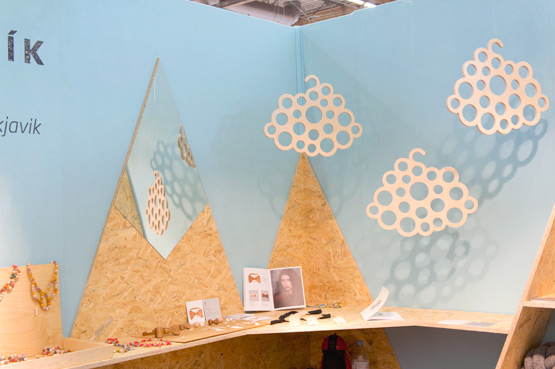 One of my favorite stand designs at M&O this weekend was made for a union of designers from the most magical country I've ever visited: Iceland. Five designers united under the name Love, Reykjavík presented their products in a landscape of glaciers, vulcans and waterfalls. All built in chipboard, a less expensive version of plywood that made me pin like crazy.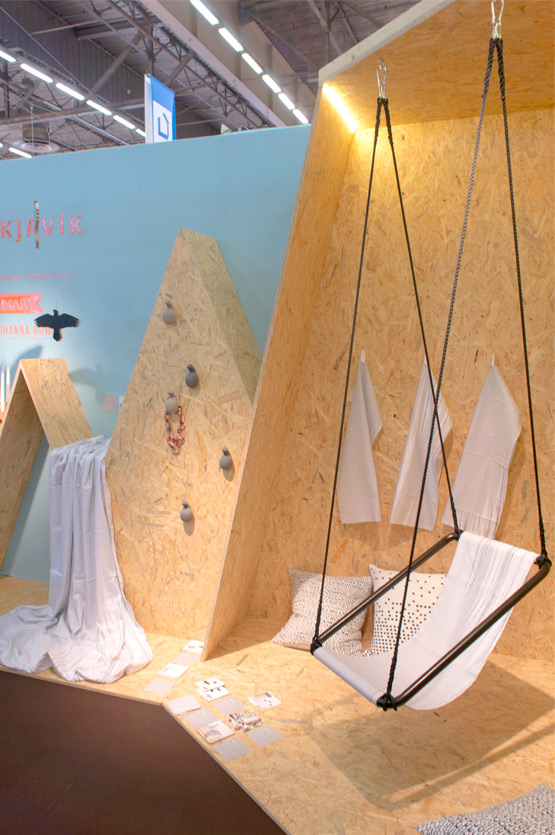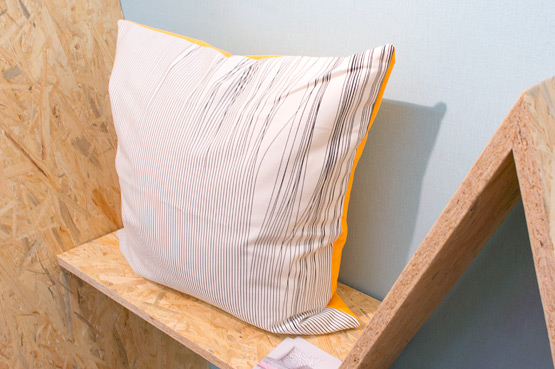 Love Reykjavík represents Ihanna Home (the birds & cushions), Umemi (you may know them from the knotnot pillows), Marý (the plywood clouds are storage hangers), Anna Þórunn (Sunrise tray) and Hring eftir Hring (handcrafted jewelry).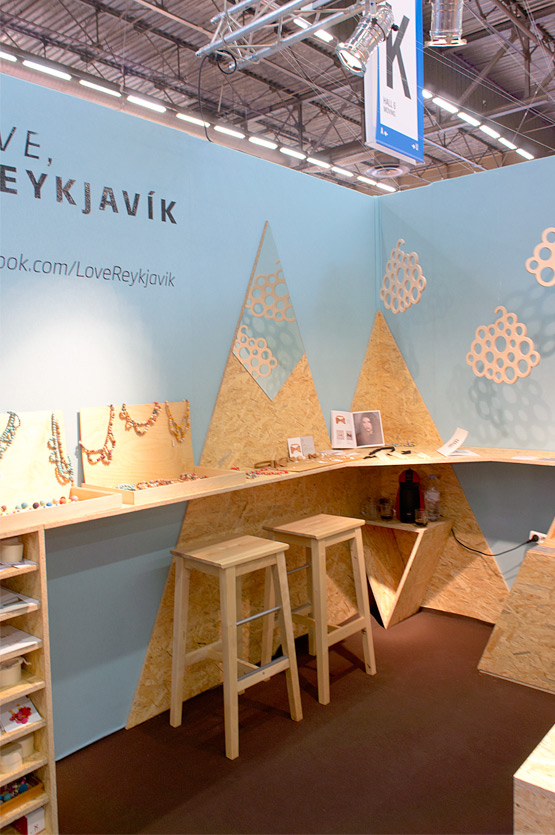 And my favorite, the Experience sheets by Ihanna Home, that splash like a waterfall: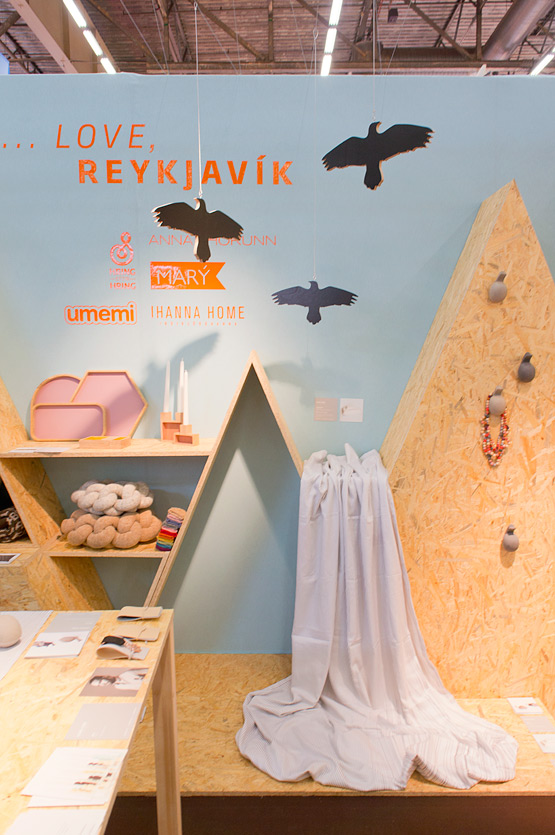 And you? Have you ever seen a stand design you really loved?