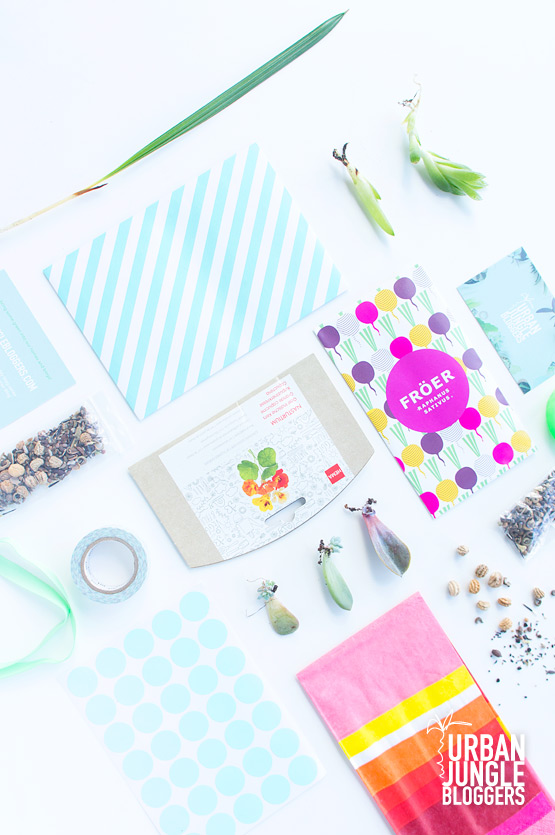 This month's Urban Jungle Bloggers topic is a special one. It hits right to the core of what UJB is all about: sharing, caring, giving, joy and… plants! Offer a plant to a friend!
If you know me offline you've probably at least once received one of my succulents babies. There's an entire family growing (or dying… they don't always survive!) around the world by now. They're a small practical gift too as they fit in my purse/suitcase and require minimal care. And yeah, I think they're pretty cute too 😉 Because I was selected to participate in The Plant Swap by Studio Meez, I thought this would be a nice opportunity to share a few tips of how to send baby plants and cuttings to fellow plant lovers.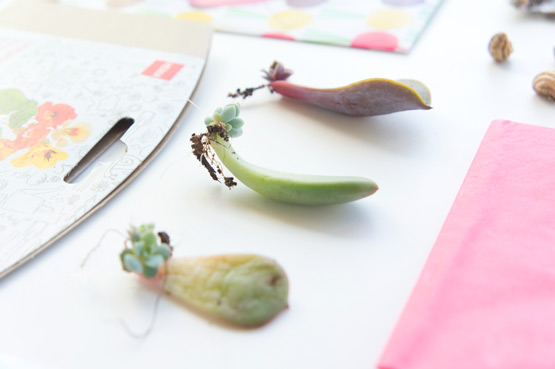 Sending small plants by snailmail is really easy. Depending on their size you can send them in an envelope which keeps the shipping costs low. I always wrap my babies in some wet tissue paper, which will let them survive for a few weeks on the road. I never put them in plastic because I don't want them to choke. Just a little ribbon and they are good to go: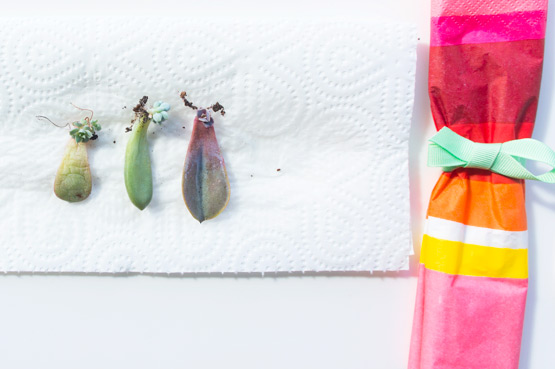 Also in the package: a tiny palm tree! This is a spontaneous one that popped up in a planter with another plant. I think a palm tree seed was mixed in the soil. If you want to know how to grow your own palm tree, it's easy if you follow my infographic. It's such a nice thing to do when you're on holiday somewhere sunny with palm trees. Just bring home some seeds and grow your own palm tree!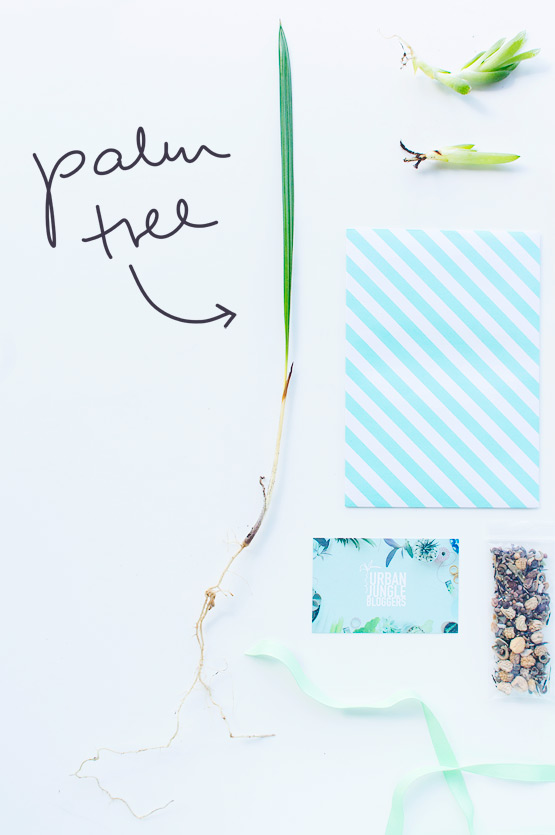 In The Plant Swap you can send anything plant-related. These are some of the previous packages sent by other participants. I also included two packages of flower seeds, some IKEA radishes, a pack of delicious Nasturtium from HEMA, an aloë vera baby and a small green succulent, ready to be potted. And as usual when I send plants: I include a little letter with some simple plant instructions.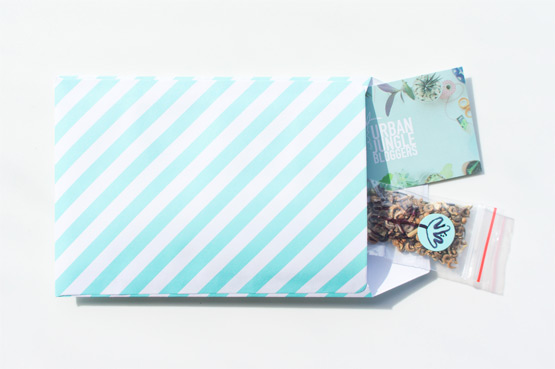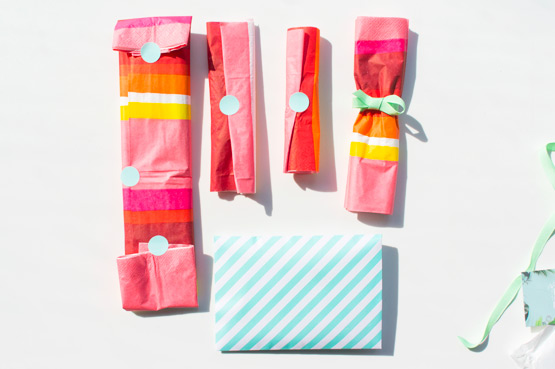 And voilà! This package is off to Belgium, I hope Karolien will enjoy it! Do you ever send plants via snailmail? Do you have any doubts? Unfortunately you can't send plants all around the world. For example Australia has very strict import restrictions. You can always try (but risk your package being destroyed at the border). And would you join a Plant Swap? What would you send? Or wish to receive?

Urban Jungle Bloggers is a monthly series hosted by 2 bloggers: Igor (Happy Interior Blog) and Judith (JOELIX.com). Every month we share ideas to create an urban jungle through styling ideas, DIYs and green tips & tricks. You can find additional inspiration on our Urban Jungle Bloggers Pinterest board and keep up-to-date via our Facebook page. Want to join? Find out how on our website and use #urbanjunglebloggers on twitter and instagram. Let's bring some green into our homes and blogs!

► For more "Offer a Plant to a Friend" ideas, check out the gallery!
And pstttt… this month is really all about giving: Igor and I will be giving away a secret plant-related gift to 2 of our readers, so leave a comment below 🙂