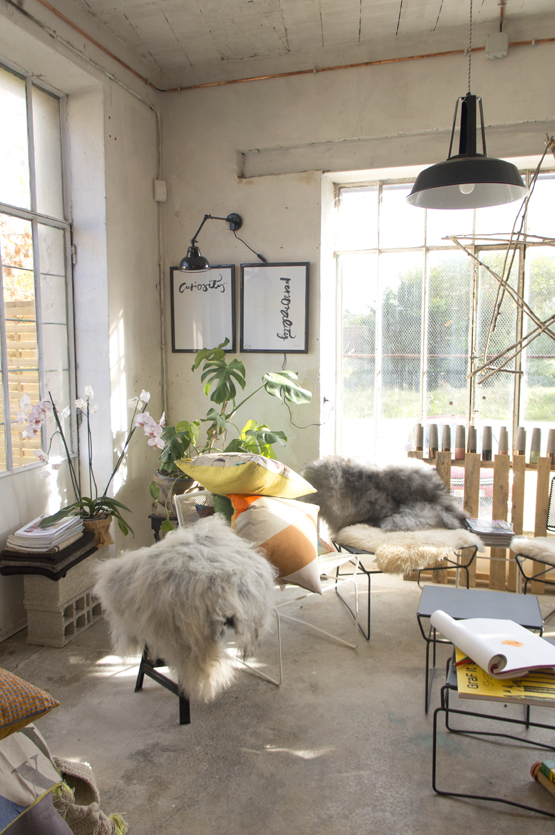 Shopping in the Provence can be very boring: lavender sachets, ceramic cicadas, table cloths with provencal prints… not the things I'd bring home. When I heard that a concept store opened in Pernes les Fontaines, in the middle of the Provence, I was intrigued. Last week I visited La Maison Pernoise and found it such a breath of fresh air.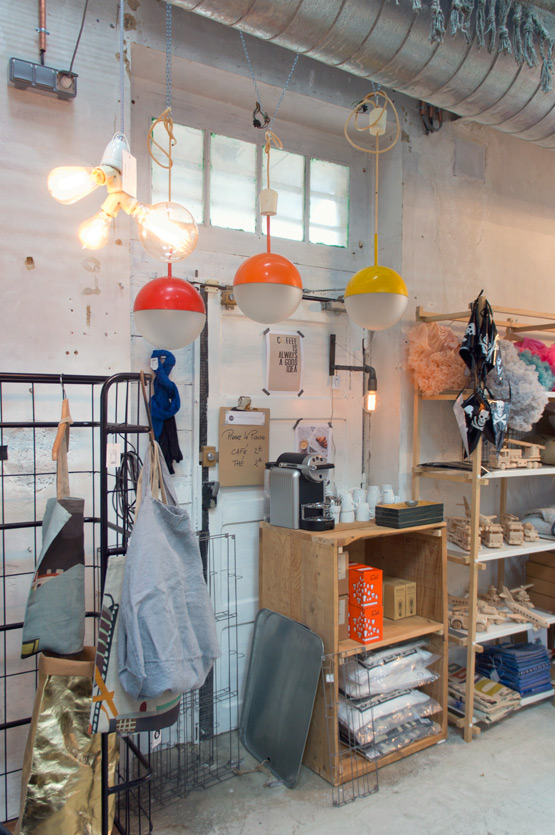 In this old grange-atelier, Lau de Casalil and her team propose an eclectic selection of home goodies, fashion, books, kids products and much more. Everywhere you look you find new things: inspiring moodboards, new and vintage furniture, wooden cutting boards, dresses & heels, books, magazines, super cute tutus for little ballerinas, graphic wall art, oversized mirrors, bags and baskets, kids toys, bed linen and more. Starting this fall La Maison Pernoise also organizes different interior workshops.
I particularly liked that they carry creative brands like Le slip français, tyvek® Maybebags, the diamond lights by Eric Therner and textile creations by Copirates.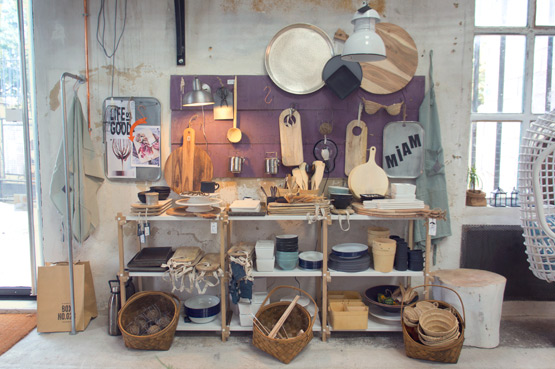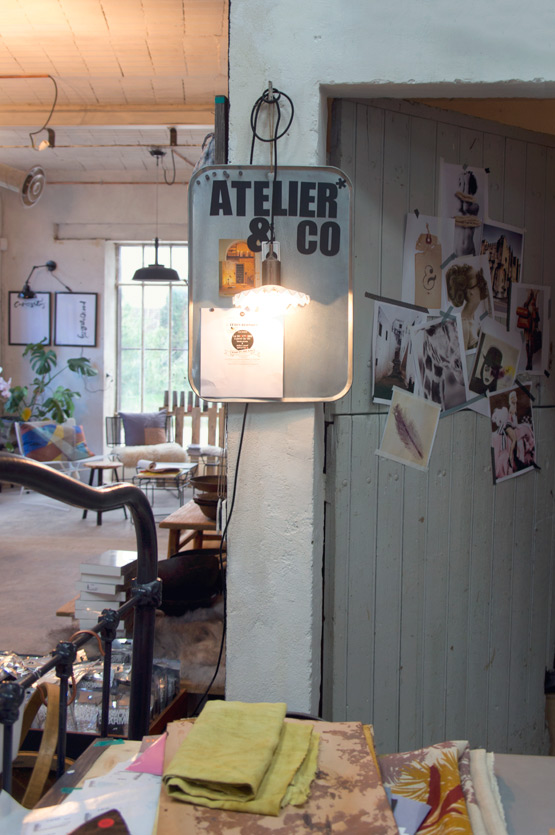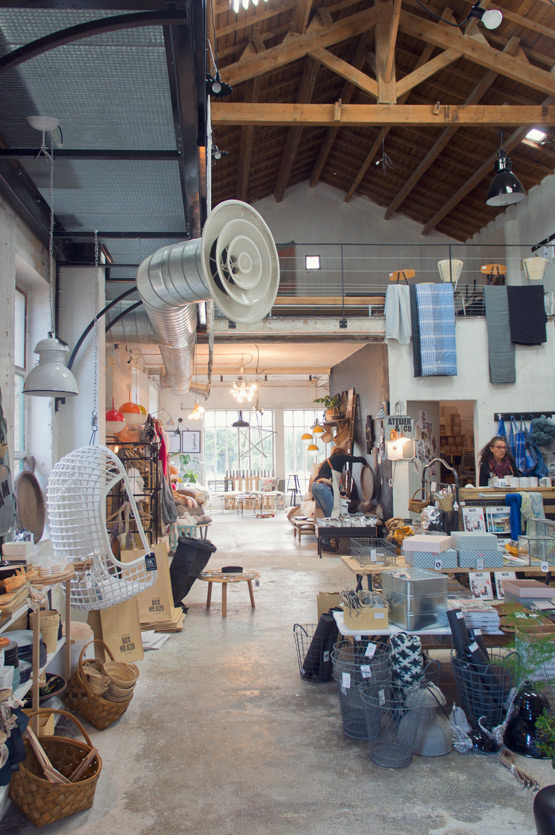 Obviously my husband fell in love with these vintage lamps: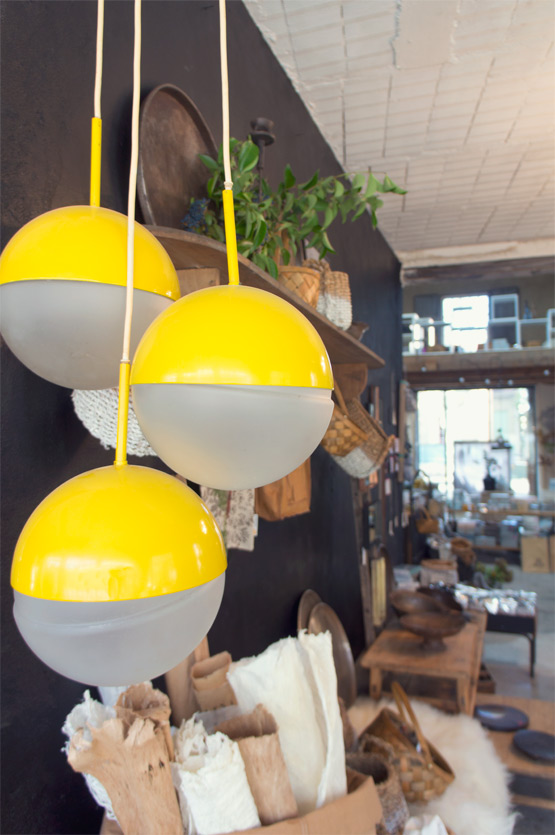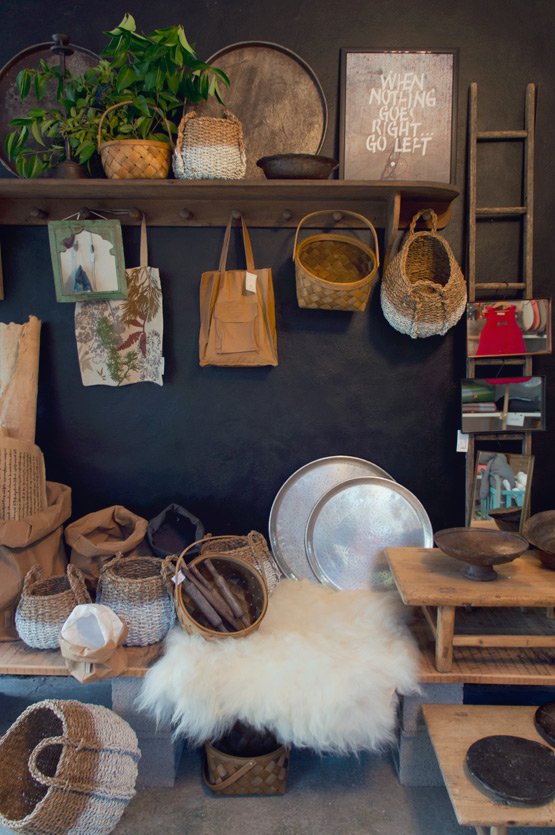 If you are in the neighborhood (Avignon, Marseille, Aix en Provence), stop by for coffee & shopping at La Maison Pernoise. I'm sure you won't leave empty handed 😉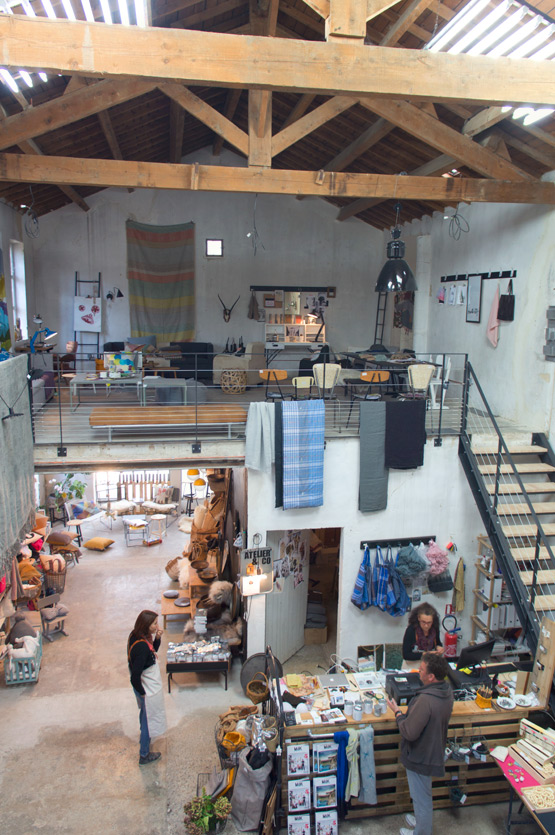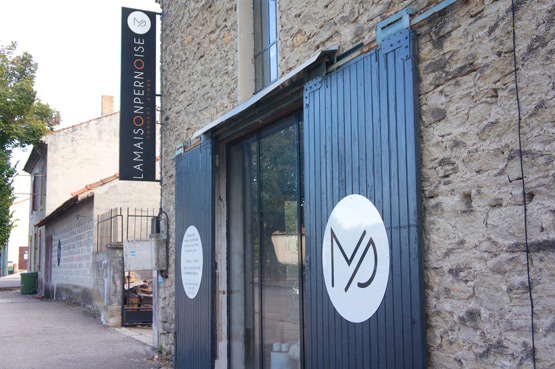 La Maison Pernoise /// 167 avenue de la Gare /// 84210 Pernes les Fontaines – France /// +33 9 81 45 04 22
Open every tuesday to saturday 10-12:30 + 14:30-19