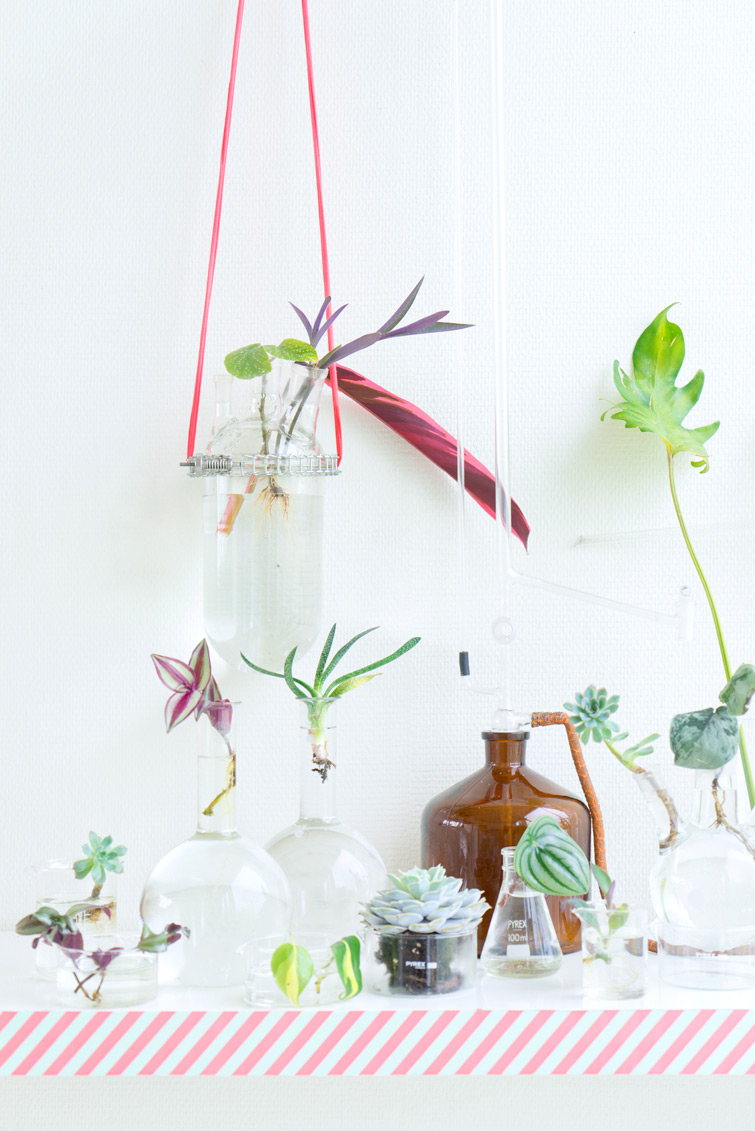 New beginnings is the Urban Jungle Bloggers topic for this Spring season. And it couldn't be more appropriate with all my plants awakening from hibernation. One of my Euphorbia is growing new stems, the Begonia are growing new leaves every day, the giant Opuntia in the greenhouse is expanding with 37 new ears. Lots of new beginnings in my urban jungle here at home and I hope to grow some more babies too, in my newly installed propagation station!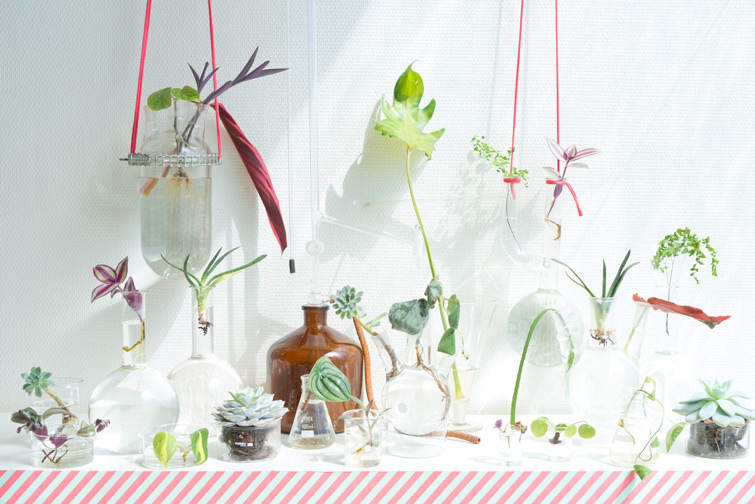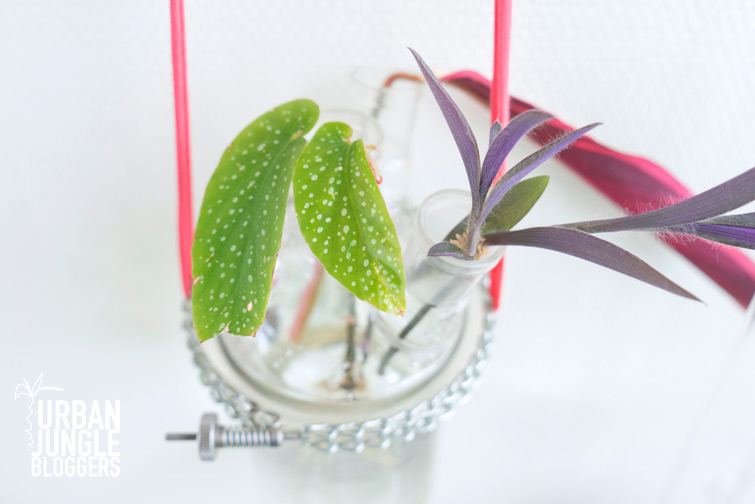 In these past months I've been collecting laboratory glassware because I really wanted to build this so-called propagation station. It started with a nice lot of all kinds of Erlenmeyer flasks, petri dishes, Pyrex beakers and test tubes that I found at my local thrift shop. Every time new glassware came in, the chef let me know there was something new for my botanical experiments. And of course he had to remind (every.single.time!) me to play it safe, because he knew where to find me if I would cause a big explosion 😉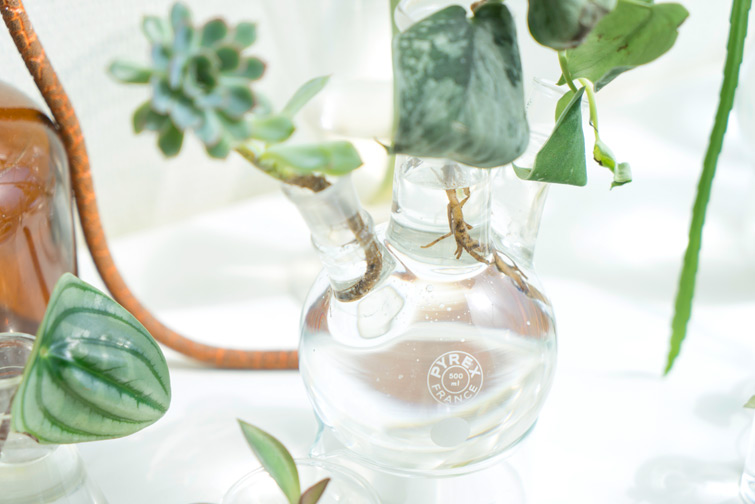 Anyway, together with the old glassware from the previous laboratory in our home it is a nice collection that is perfect for growing new plants in water. The first results are there: tiny baby roots on a Peperomia watermelon stem and more Tradescantia zebrina (from a cutting from Helsinki!). New beginnings and more to come!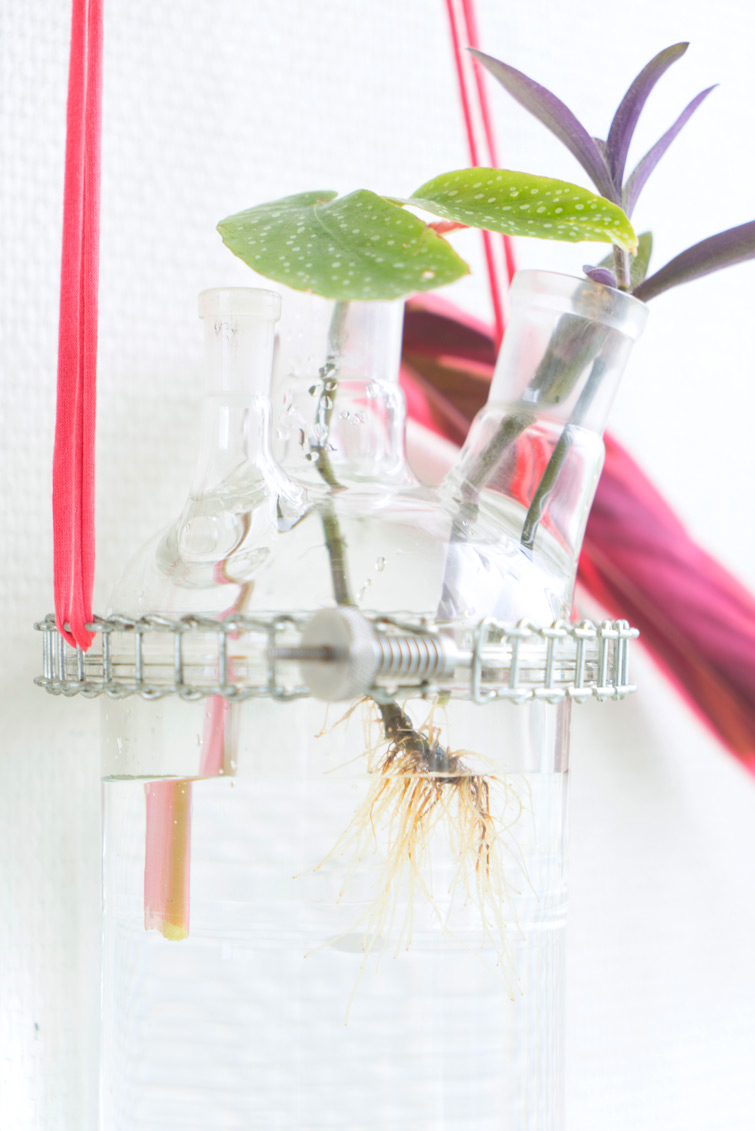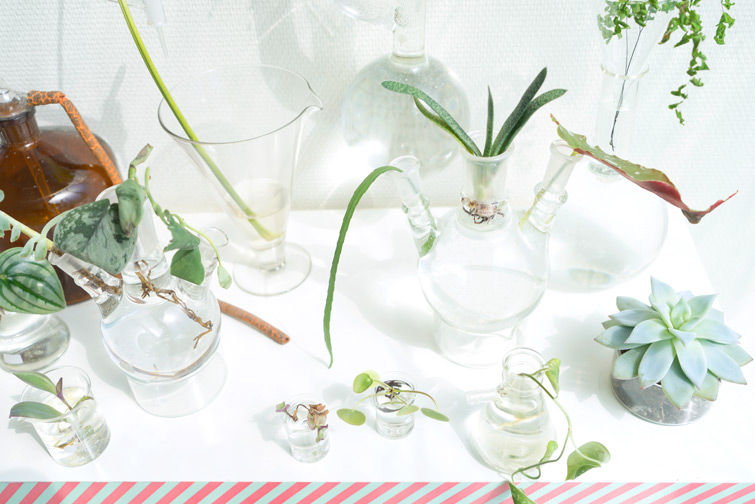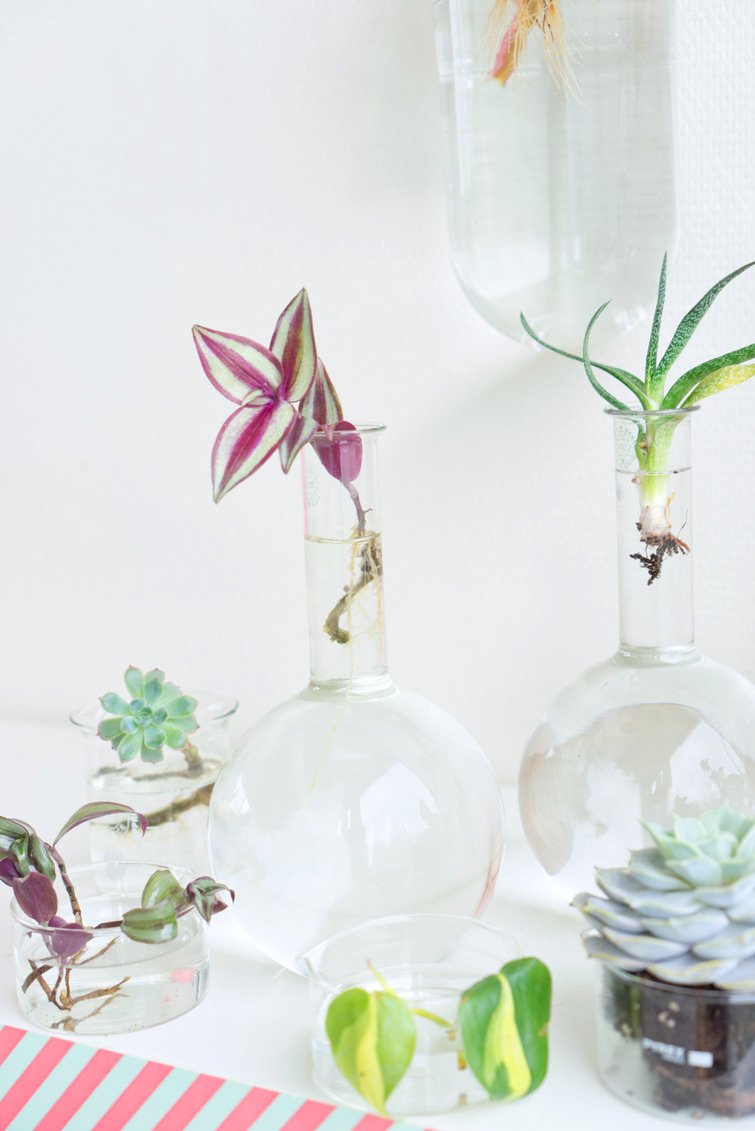 But first a real holiday, that already started a few days ago. Time to unwind and to do anything but work. Very much needed to come back with fresh energy and ideas in May. If you like, follow me on Instagram, I promise I'll share a few peeks of beautiful Corsica!

Urban Jungle Bloggers is a seasonal series hosted by 2 bloggers: Igor (Happy Interior Blog) and Judith (JOELIX.com). Every month we share ideas to create an urban jungle through styling ideas, DIYs and green tips & tricks. You can find additional inspiration on our Urban Jungle Bloggers Pinterest board and keep up-to-date via Facebook or Instagram. Want to join? Find out how on our website and use #urbanjunglebloggers on twitter and instagram. Let's bring some green into our homes and blogs!