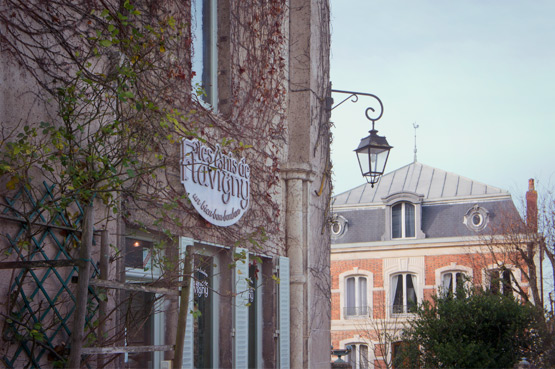 Today let me take you to the village where the movie "Chocolat" was filmed. You know that movie with Johnny Depp & Juliette Binoche that you can't watch without craving something sweet?
When you walk along the streets of this (very pretty!) medieval village you smell something sweet. It's the anise & sugar used for the famous bonbons that are produced in the Abbey. I came here first when I was a little girl. Both my sister and I got car sick on our way in, but we calmed down as soon as we tasted a Flavigny bonbon.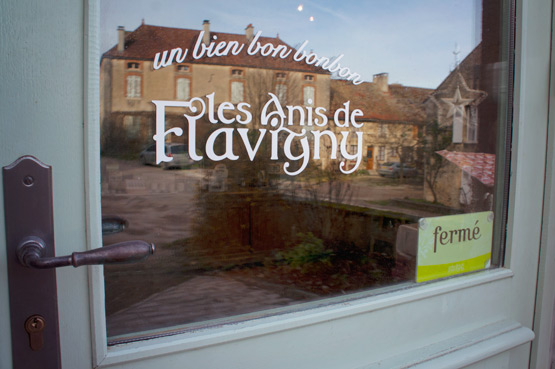 When we visited the village last week, everything was closed for the holidays, including the factory and the cute little boutique. But gladly you can buy a little tin of Flavigny candy in many places around the world! They come in 10 different natural flavors: anise, of course, blackcurrant, lemon, orange blossom, ginger, tangerine, mint, liquorice, rose and violet. Hmmm!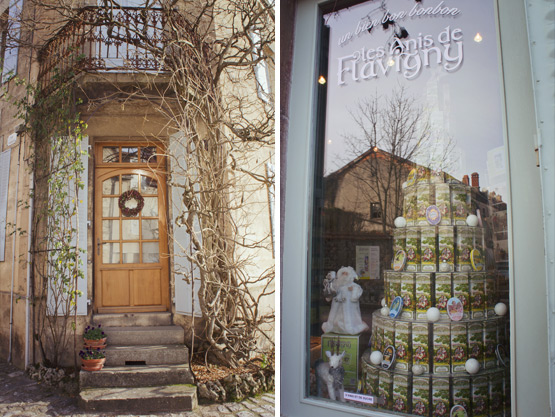 Oh and for a mouth watering recipe for anise ice, inspired by the Flavigny bonbons, head over to Tarte Taart An ( English version here ).
Have you ever tasted one of these Flavigny bonbons?