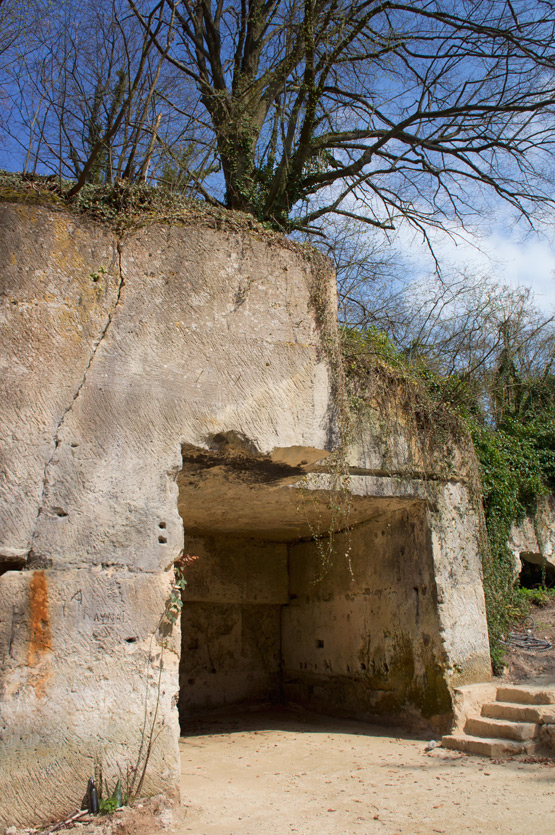 When we ride 50km south-west from our place, we are in the middle of Paris. And if we ride 50km up north-east, we're in the middle of nowhere. Well almost but not quite. Near a small village called Machemont, there is this huge stone quarry site called Montigny.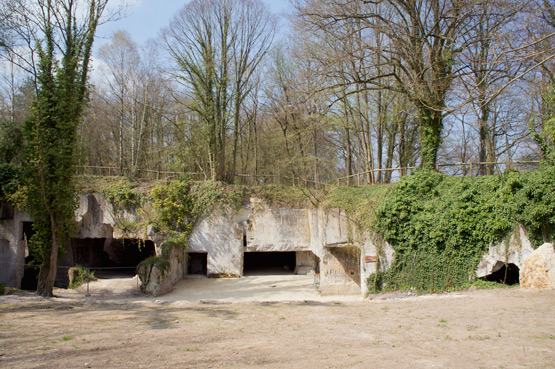 As of the 19th century stone was excavated from Montigny and transported (via the Oise river) to Paris and beyond. That's why many Haussmannien houses in Paris are built with limestone from Montigny!
Workers used their environment to its full potential by digging their homes directly into the rocks. These troglodyte cave houses stay at a constant 12°C, which makes them convenient all year round.
Les carrières de Montigny are best known for their function during the WWI: the French army resided in the cavehouses and even opened an army hospital. Up until the 70s families actually lived here and today an Association is taking care of its renovation and nomination for inscription on the World Heritage list of Unesco.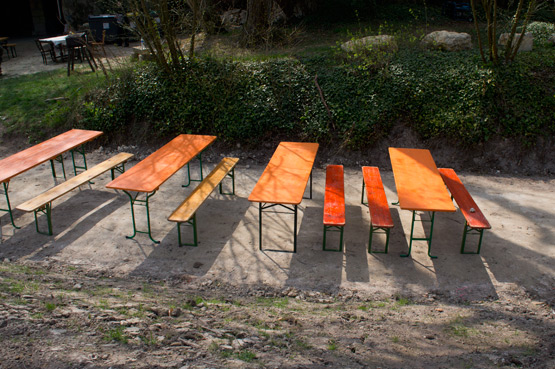 We visited during the Nature & Garden fair, which was cute because the crew and exhibitors were very enthusiastic. The man of the Mushroom Truck showed us in detail how they used to grow mushrooms in the quarry. Unfortunately the subterranean galleries and tunnels were not open to the public that day, so we need to come back soon and discover what everybody is so excited about!
On our way back home we passed by this Manoir. The gently sloping countryside of the Oise is so pretty: