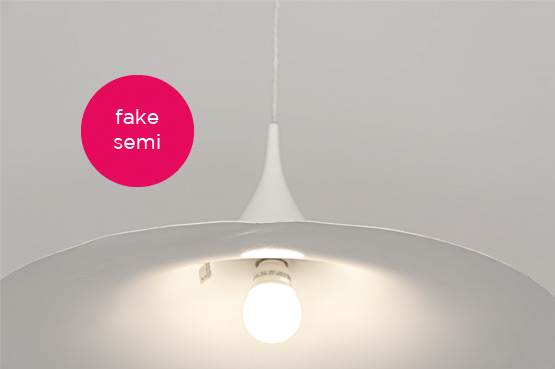 When I counted the pendant lights in our home on monday (8… oops!), I completely forgot about our Gubi Semi pendant lights. They hang in my husband's practice.
Actually it's only one real Semi lamp, designed by Claus Bonderup and Torsten Thorup in 1968, found at a Dutch flea market for a lucky 5€. We thrifted the other one in Copenhagen: it's a vulgar copy with lots of scuffs and dents. It was also a bit bulky for city strolling, but we knew they would make a nice couple :o)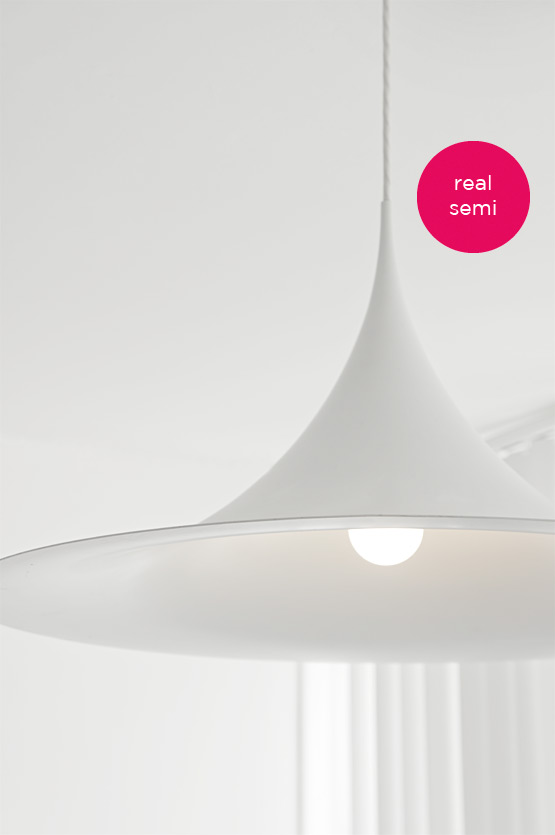 So what do you think? Do you have any classics at home? Would you buy a fake design or do you absolutely want the real deal?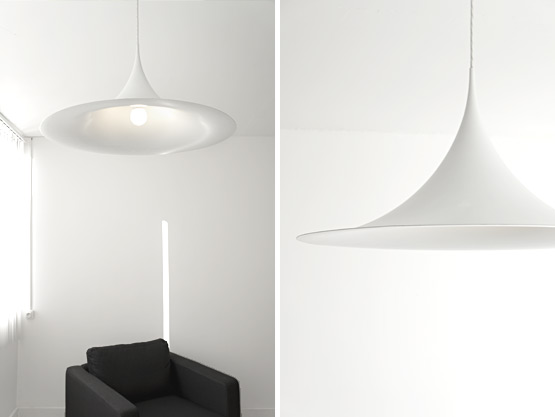 Below is a little video by Gubi on the Semi design. I'm such a sucker for Danish spoken language: