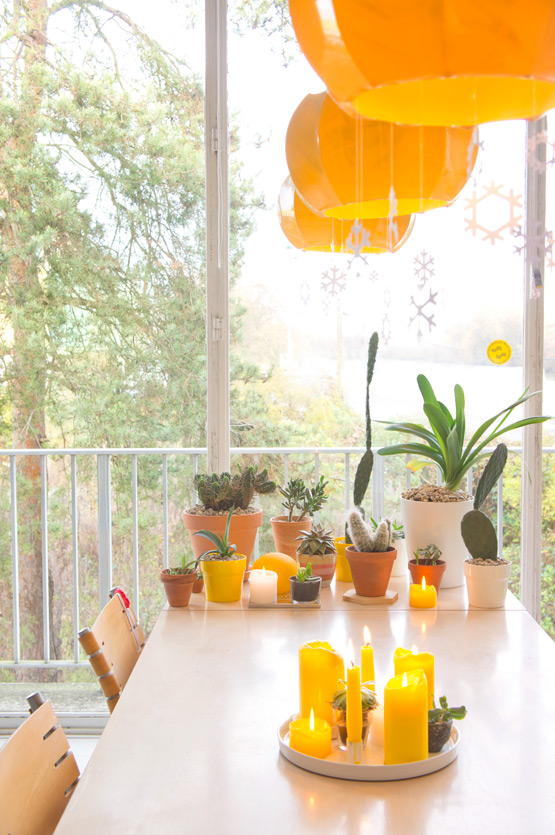 It's one of these unwritten Dutch traditions to decorate your home for Christmas only after the Saint Nicholas celebrations. But my hands were itching last week (due to #UJBXMAS of course!) and I took out the lights, balls and Lego Advent calendar. And I kept my hands busy by cutting a few paper snowflakes and taping them to our yellow lampion lights.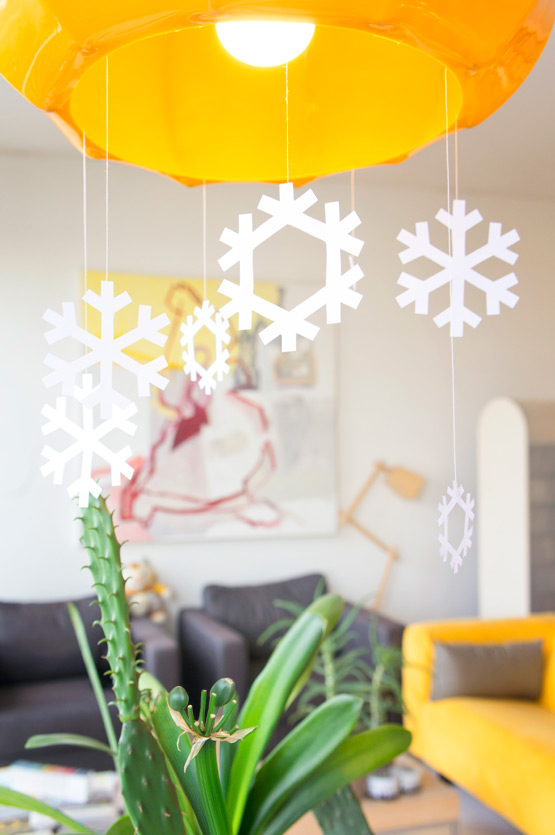 After flowering my Clivia showed two big seed pods. I still have to check how to prepare them and grow new Clivia plants. Wouldn't it be nice to have new babies from a plant that is in my family for over 50 years?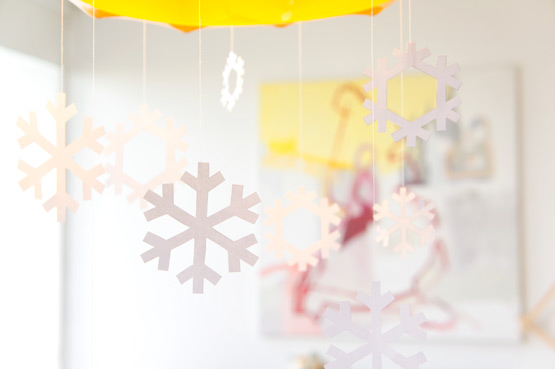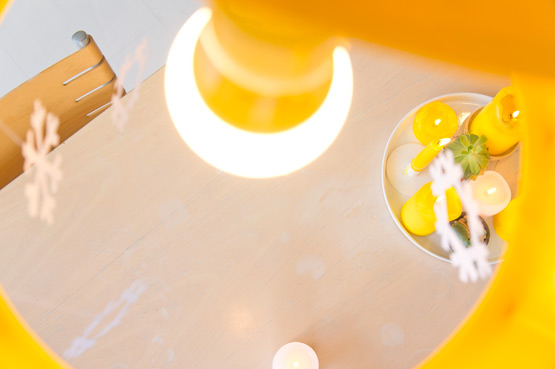 I get a lot of questions about our yellow lampion lights, they are vintage Ilka Plast lamps and you can find them on eBay or Etsy sometimes. Every now and then I get completely bored with the lampions (when I see lamps like this!). It also happened a few weeks ago when one of the light bulbs died. I changed it for a new LED light and it was so much brighter that I decided to replace the other two bulbs too. It completely changed their color and I'm back in love 😉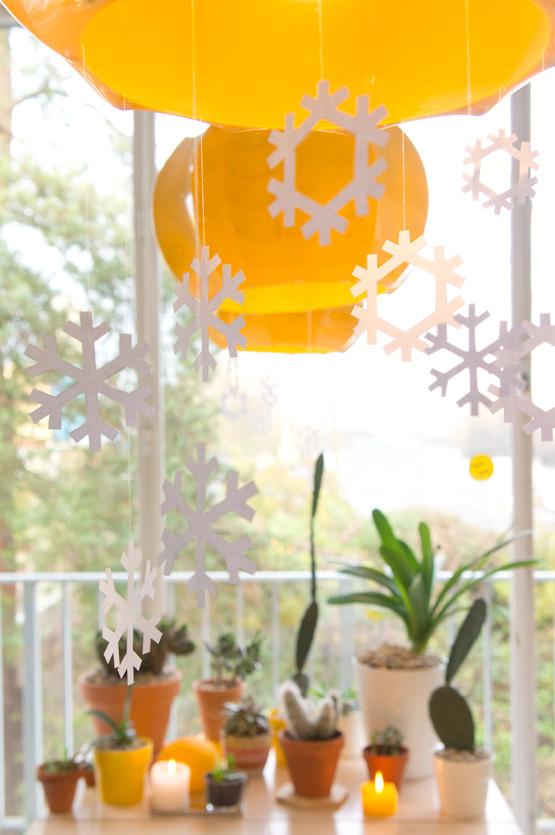 And of course Wally checked out the snowflakes too, but he was more intrigued by the candlelight. No snowflakes missing… so far!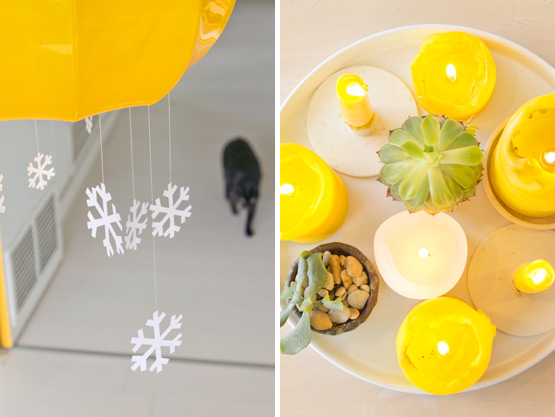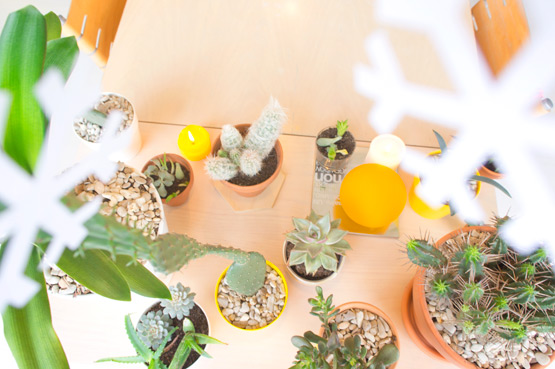 Up next is our wooden xmas tree and maybe I'll hang some light strings in the tree outside as well. Let it snow, let it snow, let it snow!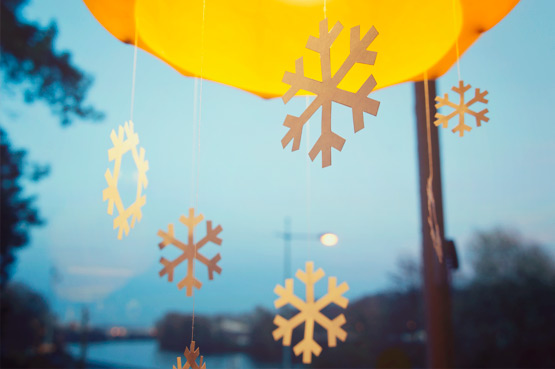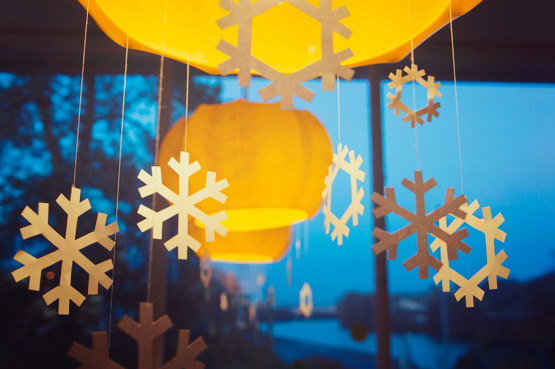 Did you start decorating your home yet? With a Christmas tree? Some plants or pine branches? A wreath? I want to see it! Tag your green festive instagram pictures with #UJBXMAS and #urbanjunglebloggers. Next Monday Igor and I will choose another winner that will be featured on our blog!