A few of my favorite places in Berlin: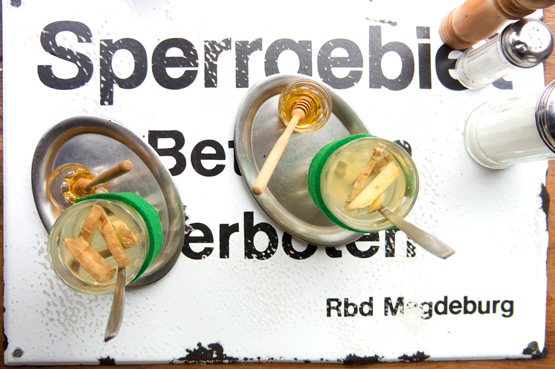 ► Factory Girl /// Auguststraße 29 /// mon-sun 10-20 /// Super nice cafe (their fresh ginger tea comes with honey and a cute felt sleeve), with very friendly staff and fresh food. Hmmm!
From your comfy chair at Factory Girl you have the perfect view on the huge JR stencil outside. Many people stop to snap a picture so you can sit here for hours and enjoy the people watching. Giova looked so tiny: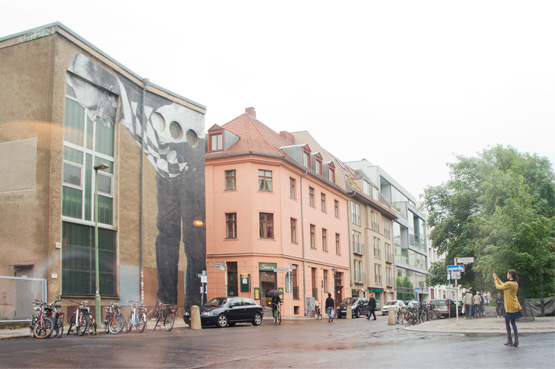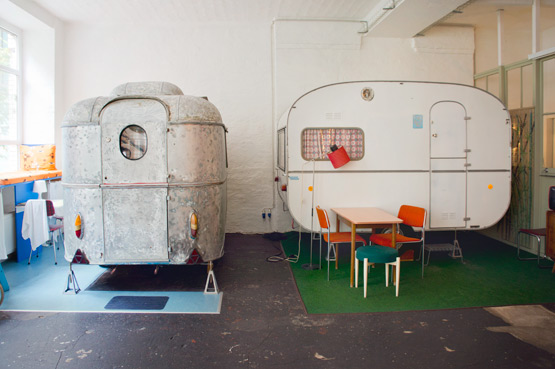 ► Hüttenpalast /// Hobrechtstraße 66 /// Café, hotel and garden: enjoy campinglife in the middle of the city at this "indoor campsite" with comfortable hotel beds, breakfast and nice cafe. I blogged about it here.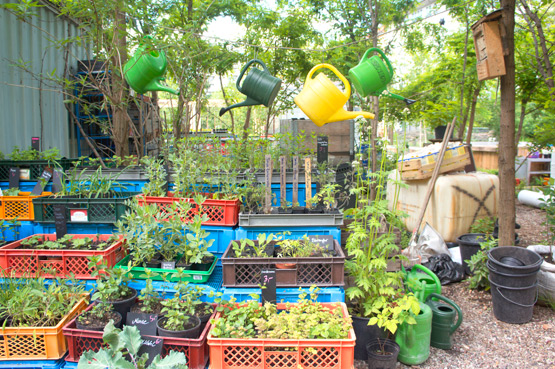 ► Prinzessinnengarten /// Moritzplatz – Prinzenstrasse 35-38 /// Community garden in the center of Kreuzberg with gardencafe and restaurant with homegrown fruit and veggies.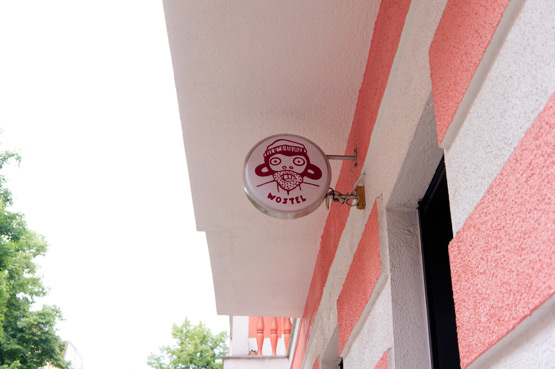 ► Wostel /// Hobrechtstraße 66 /// mon-fri 9-18 /// Creative co-working + event space with furniture from the 30s to 60s.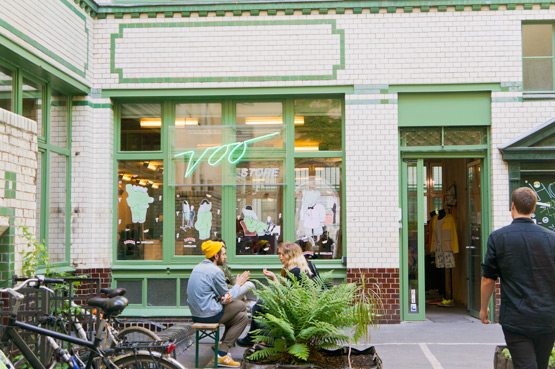 ► Voo store /// Oranienstraße 24 /// Concept store with fashion & design objects and a coffee shop by Companion Coffee. Really liked their selection of fragrances like Henrik Vibskov and Carven…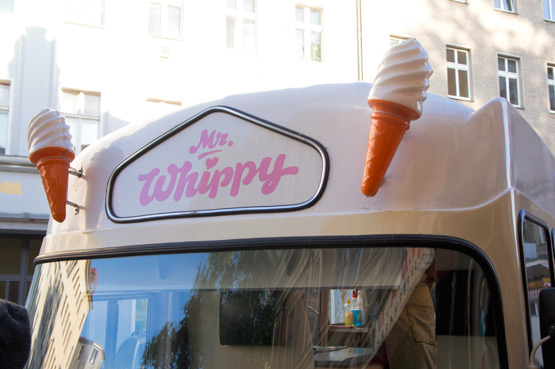 ► Street Food Thursday /// Markthalle9 Eisenbahnstraße 42 /// every thursday 17-22 /// Eclectic food from around the globe: every thursday night at Markthalle9. Great atmosphere, friendly chefs and delicious food. And frozen yogurt from Mr. Whippy of course! I blogged about it here.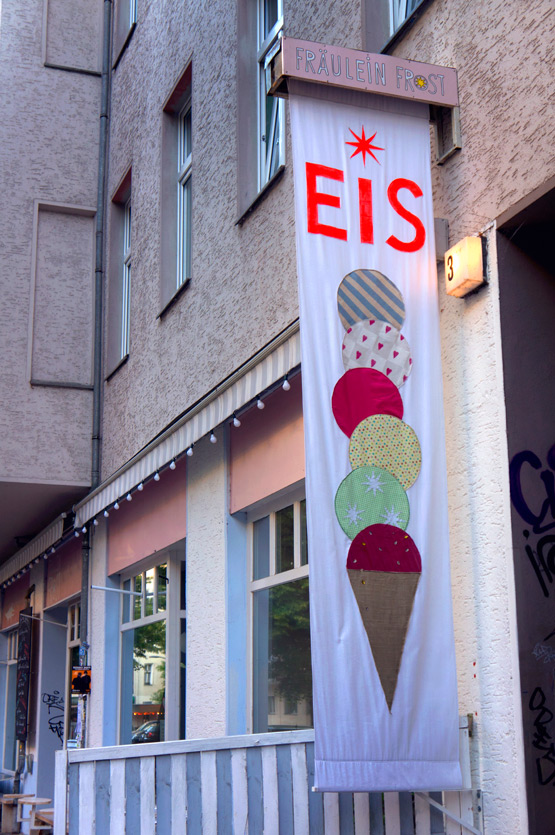 ► Fräulein Frost /// Friedelstr. 39 /// mon-fri 13-late sat-sun 12-late /// Delicious homemade (bio & vegan) ice cream and cafe (with terrace!). In Mitte you can also get some delicious frozen yogurt at GoodQ. Hmmm!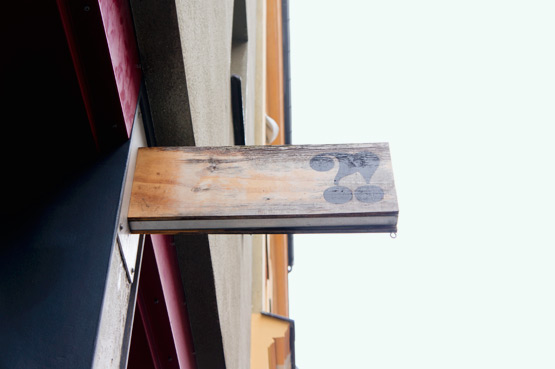 ► Do you read me? /// Auguststraße 28 /// mon-sat 10-19:30 /// A wonderful selection of magazines from around the world… try leaving this store empty-handed 😉 Nearby are many art galeries, small design and fashion boutiques or go for a dance at Clärchens Ballhaus (on sunday afternoons).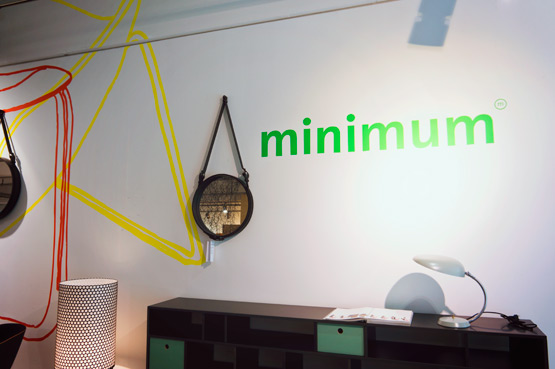 ► Modulor /// Prinzenstraße 85 /// mon-fri 9-20 sat 10-18 /// A.k.a. material heaven: at Modulor you can get any kind of material for your DIY project: foam rubber, wooden balls, glass, bamboo, paper, aluminium, silver. Very basic, in any color, size and shape. There's also a furniture shop (with Hay, Muuto, Wilkhahn, Minimum…), a catering supply store, print shop, tools & machine rental service, workshops and more… heaven!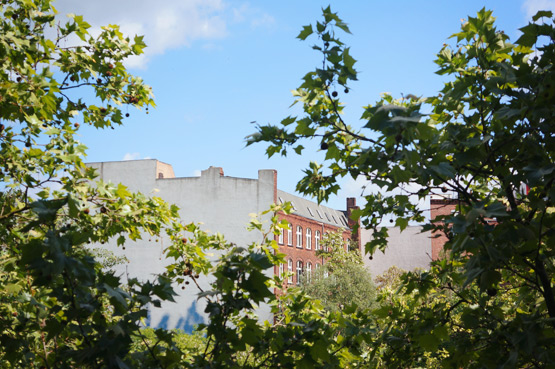 ► Flamingo fresh food bar /// Neustädtische Kirchstraße 8 /// mon-fri 7:30-18 /// Great place for a quick lunch, theirs soupes are delicious (and fresh!).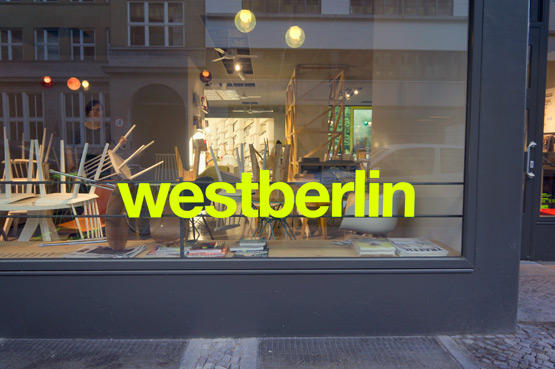 ► Westberlin /// Friedrichstrasse 215 (near Checkpoint Charlie) /// mon-fri 8:30-19 sat-sun 10-19 /// Coffee & Mediashop, which means lots of good coffee, fresh drinks & sandwiches plus magazines, books and free wifi. And lots of nice designer chairs (Muuto, J110 windsor chairs…).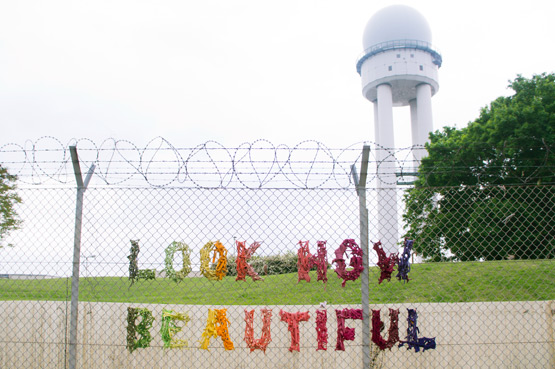 ► Tempelhof Park /// U-bahn Tempelhof (simply look for the "empty" spot on the city map) /// open from sunrise to sunset /// This abandoned airport in the middle of the city is the perfect place for a picknick, some community gardening, kiteboarding or jogging. Or simply for a nice walk on the former runway, like I did with Lena. You can actually see the horizon here!

What are your favorite places in Berlin? Any recommendations?