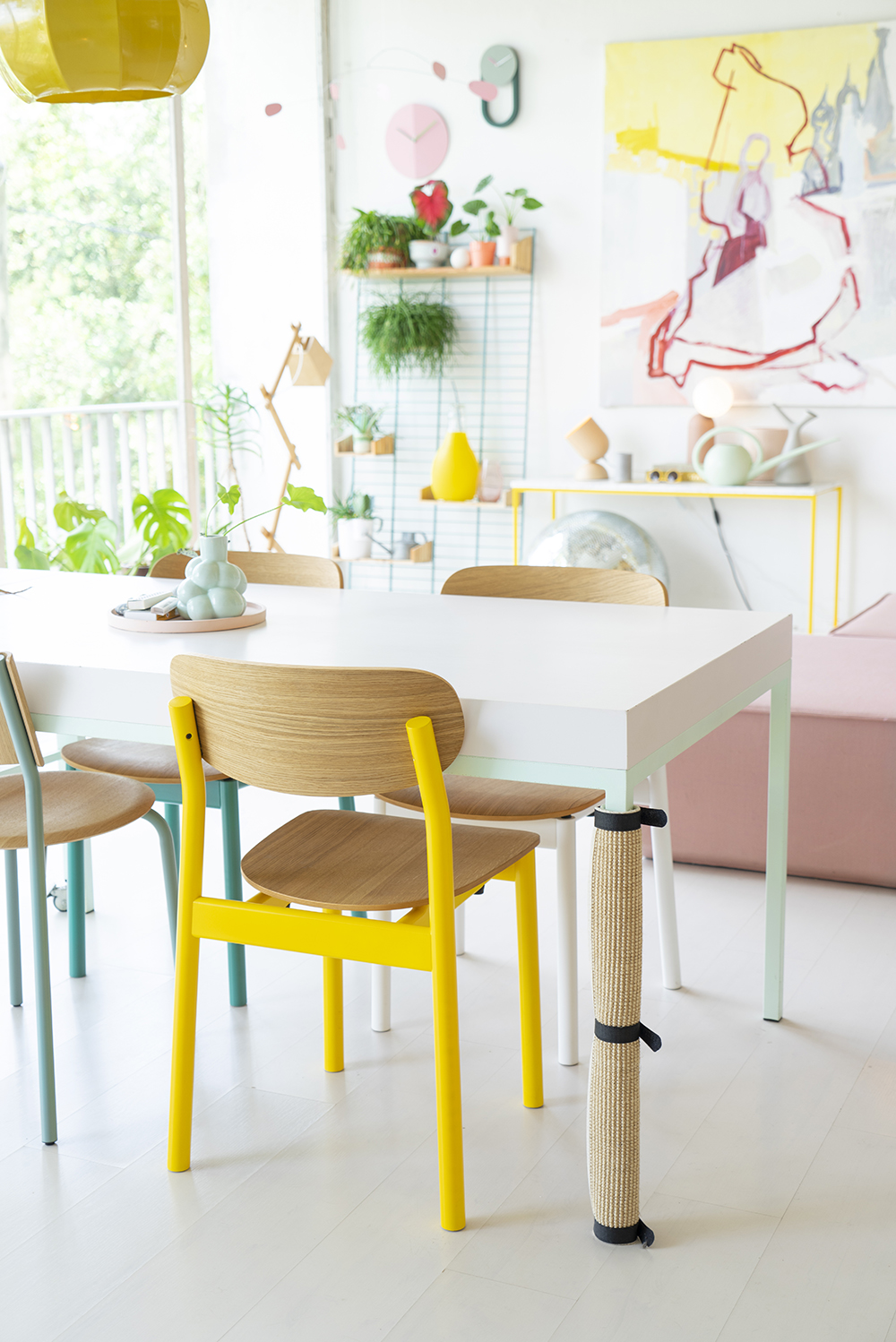 Ever since I painted our dining chart and bar cart last summer, I was annoyed by our dining chairs. We bought them 20 years ago when we moved into our first apartment together. You can see them here in this post. They are still in great condition, except for some scratches on the yellowed birch wood, but the wooden seatings squeak when you sit on them and I was very much done with their 90s/00s look. Time to change that, but how?
That's where MYCS came in and asked if I liked to customize my own dining chairs. MYCS proposes 3 different kinds of chairs, like the classic STYNG, the CHAYR bucket seat and the PRYME in a simple scandi style. You can customize them with or without armrests, different legs and in an array of different color combinations. I picked the latter: the PRYME chair is simple, sturdy and a little curvy.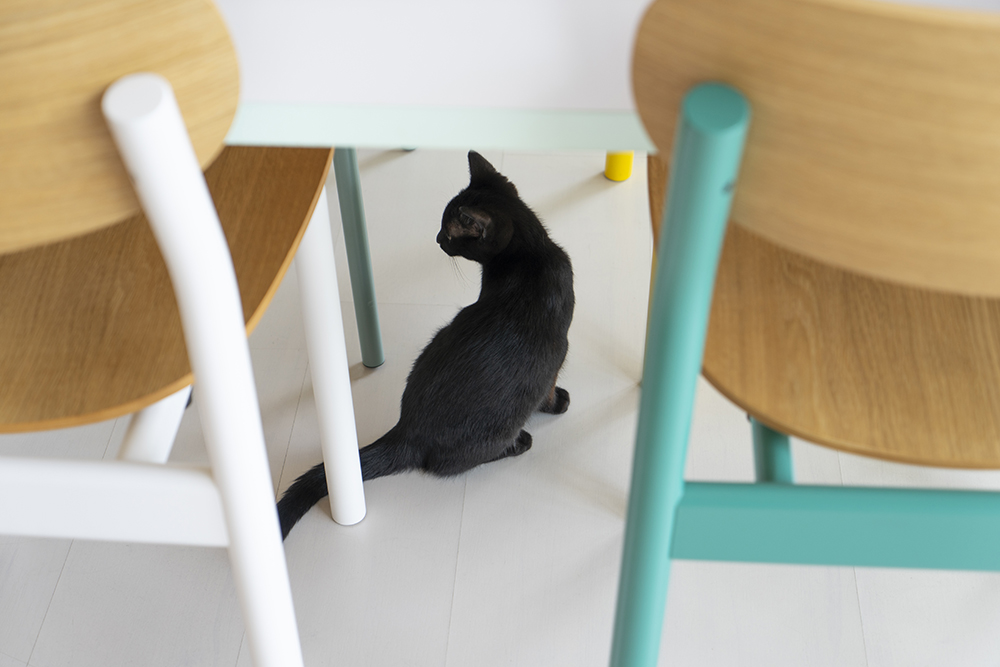 For the new setup, I wanted a mix & match kind of style, but without making it all too wild, because we already have quite a few things going on in the living room: plants, sofas, plantshelfie, lights, stools, 3 young kittens… So I kept the PRYME seating and backrest in oakwood and picked 3 different colors for the legs: white, yellow and ocean green. They feel a bit like an updated version of a vintage school chair, don't you think?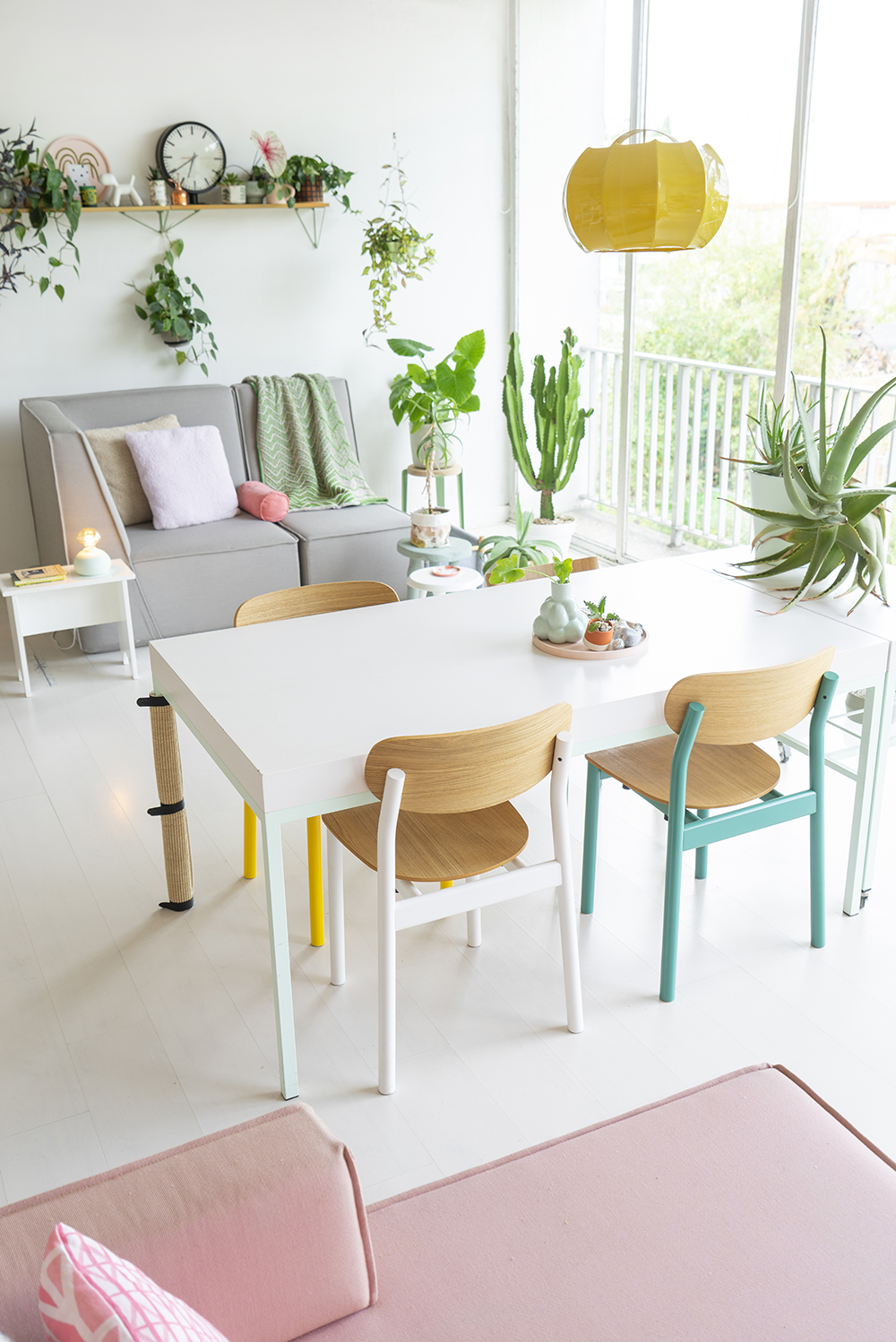 I love how the dining chair looks so much calmer with the curvy chairs, despite their different colors!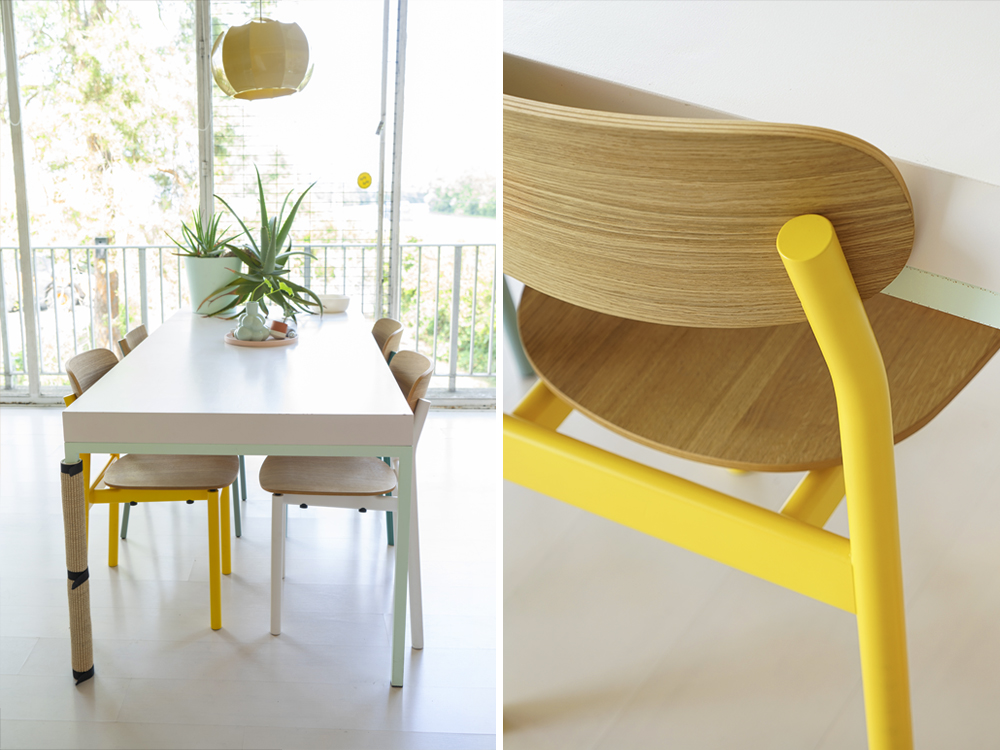 Retsina clearly approves the MYCS chairs. She would never sit on our previous chairs, but she loves to hang out here: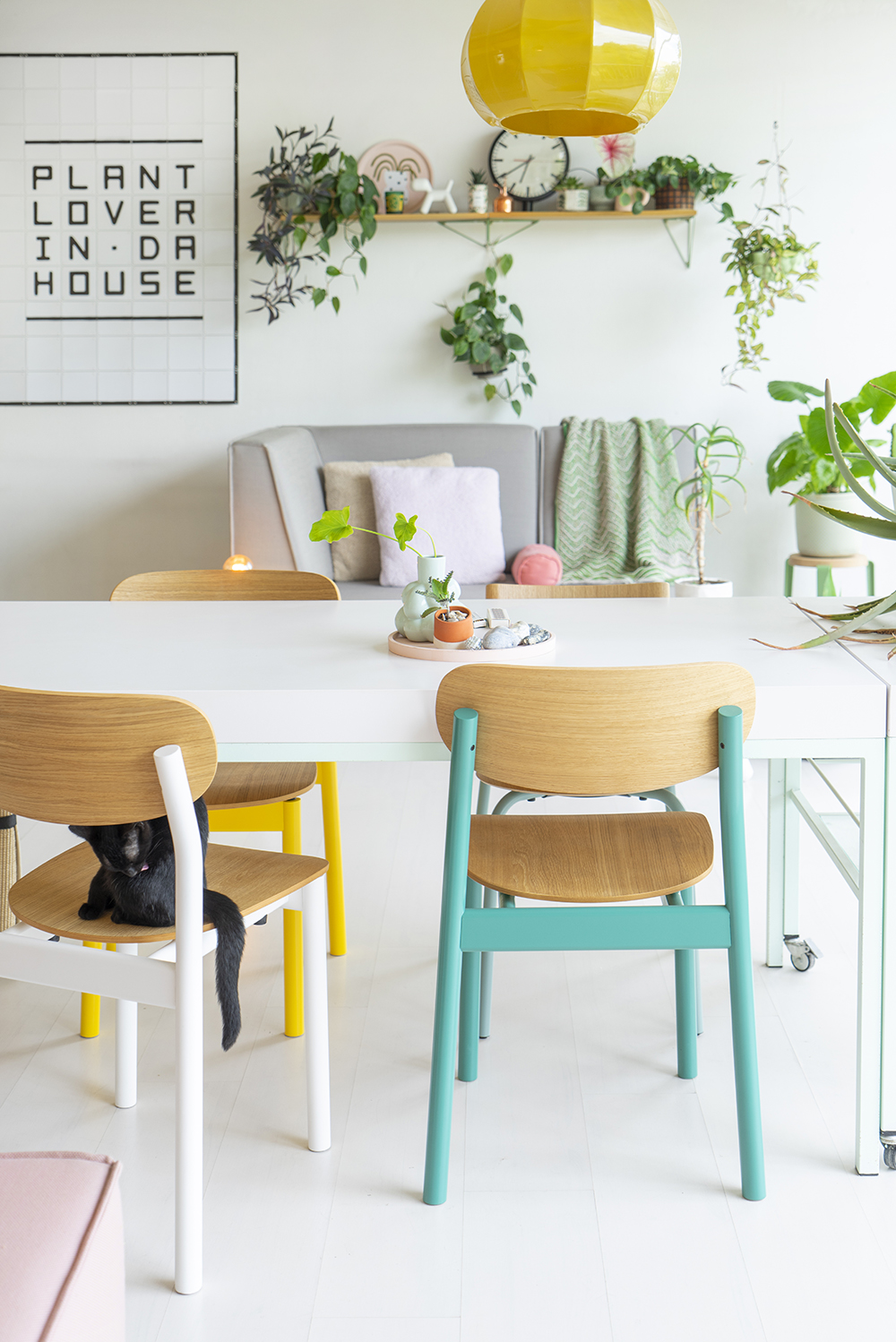 All MYCS chairs are made in Europe, using only premium, FSC-certified European wood and environmentally-friendly lacquers. You can customize the seating, backrest, legs and armrests on the MYCS website. It's easy and quite addictive!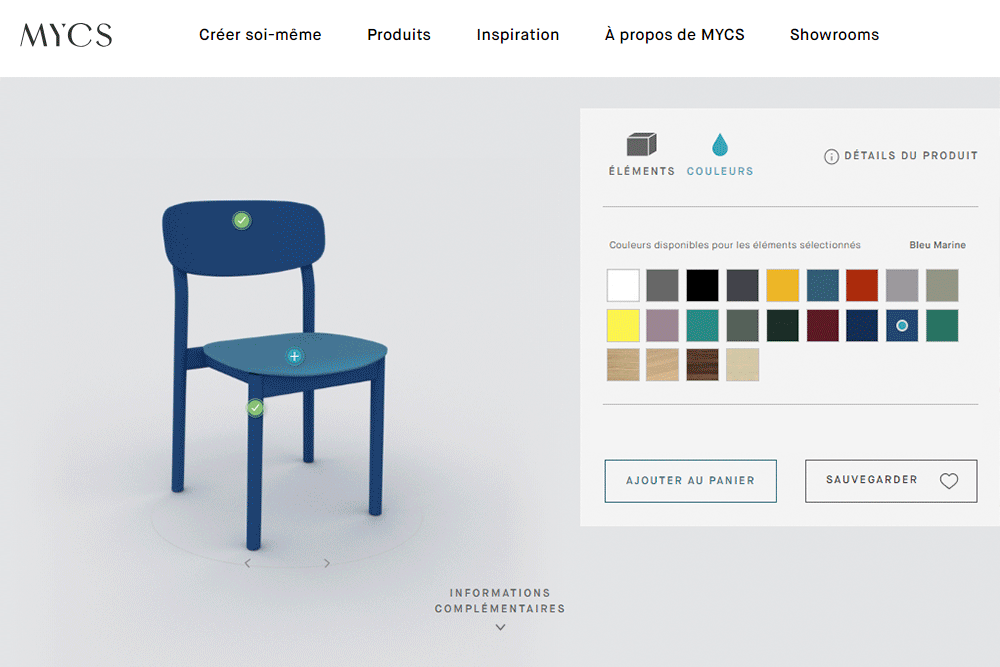 Never enough plants: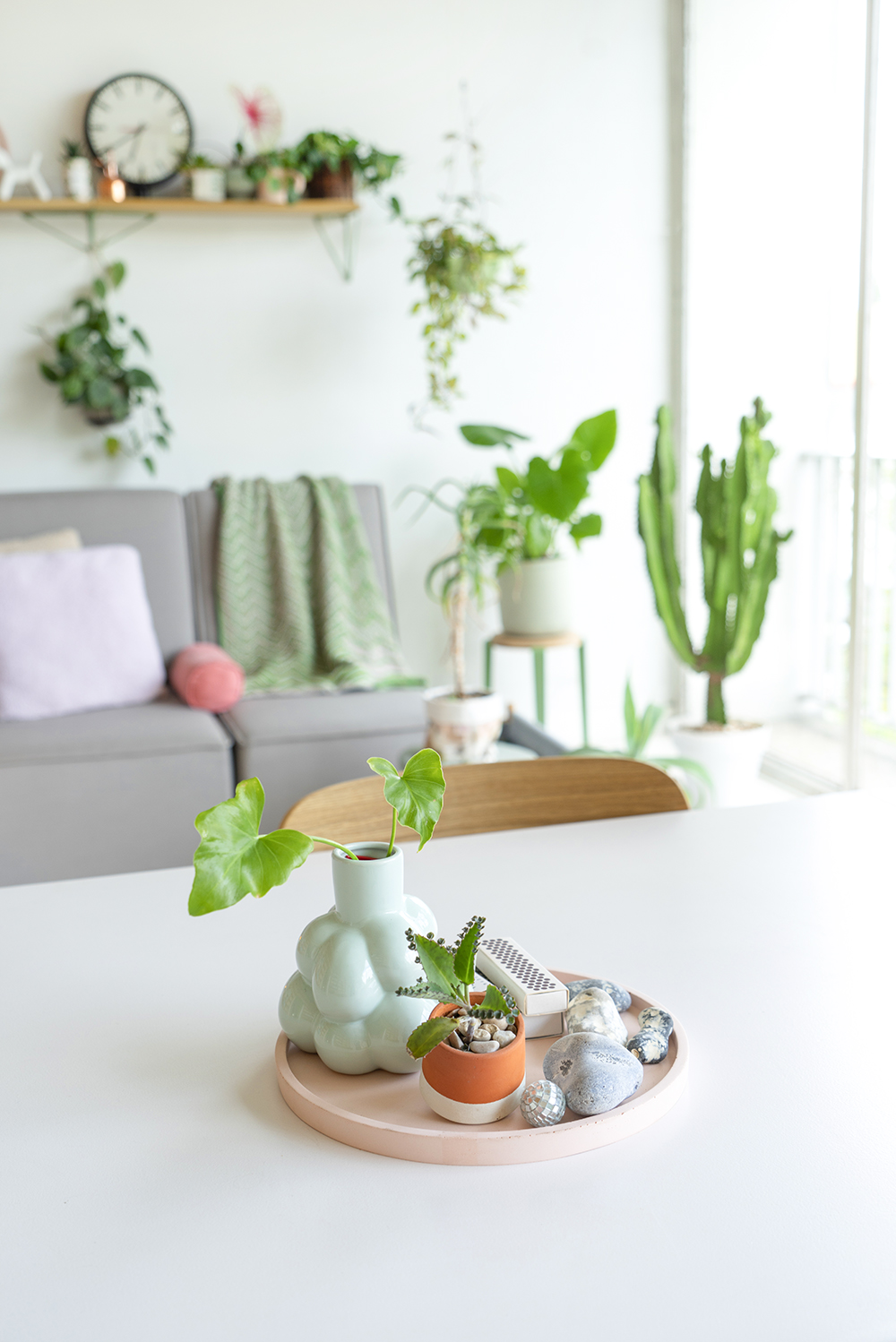 The color ensemble of the dining table, PRYME chairs, plant bench, light and sofa… and Retsina 😉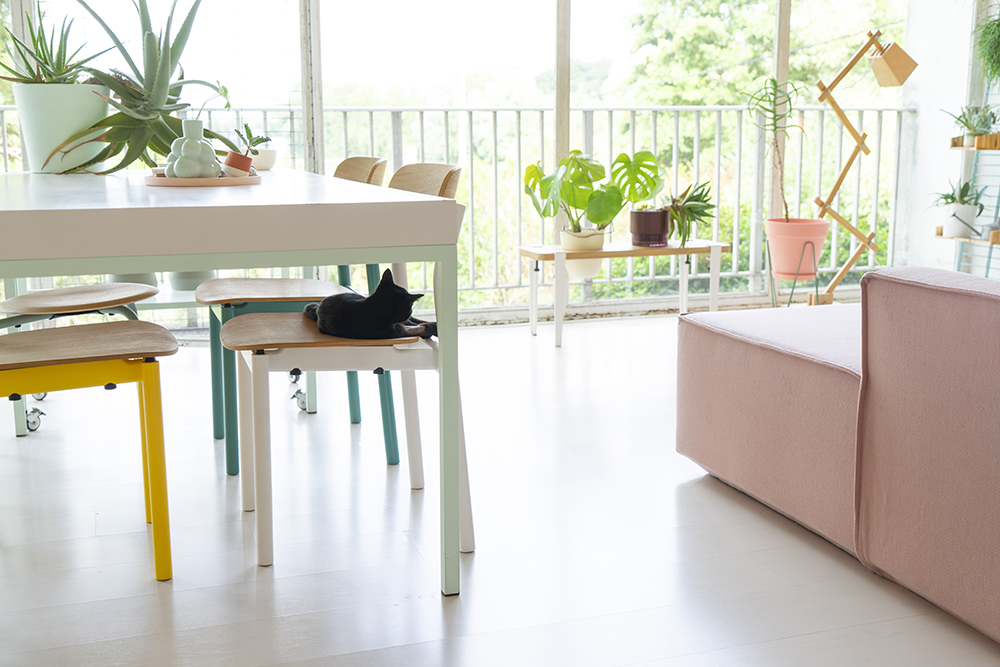 The Philodendron cutting comes from our greenhouse: the old Philo that grew there decades ago is still growing baby offshoots every year! I put this one in a small cup inside the bubble vase and it's growing its first roots. The Houseraccoon tray also holds some rock souvenirs, a miniature discoball, a thrifted Kalanchoe in a mini Voltasol pot and matches from VELA São Paulo: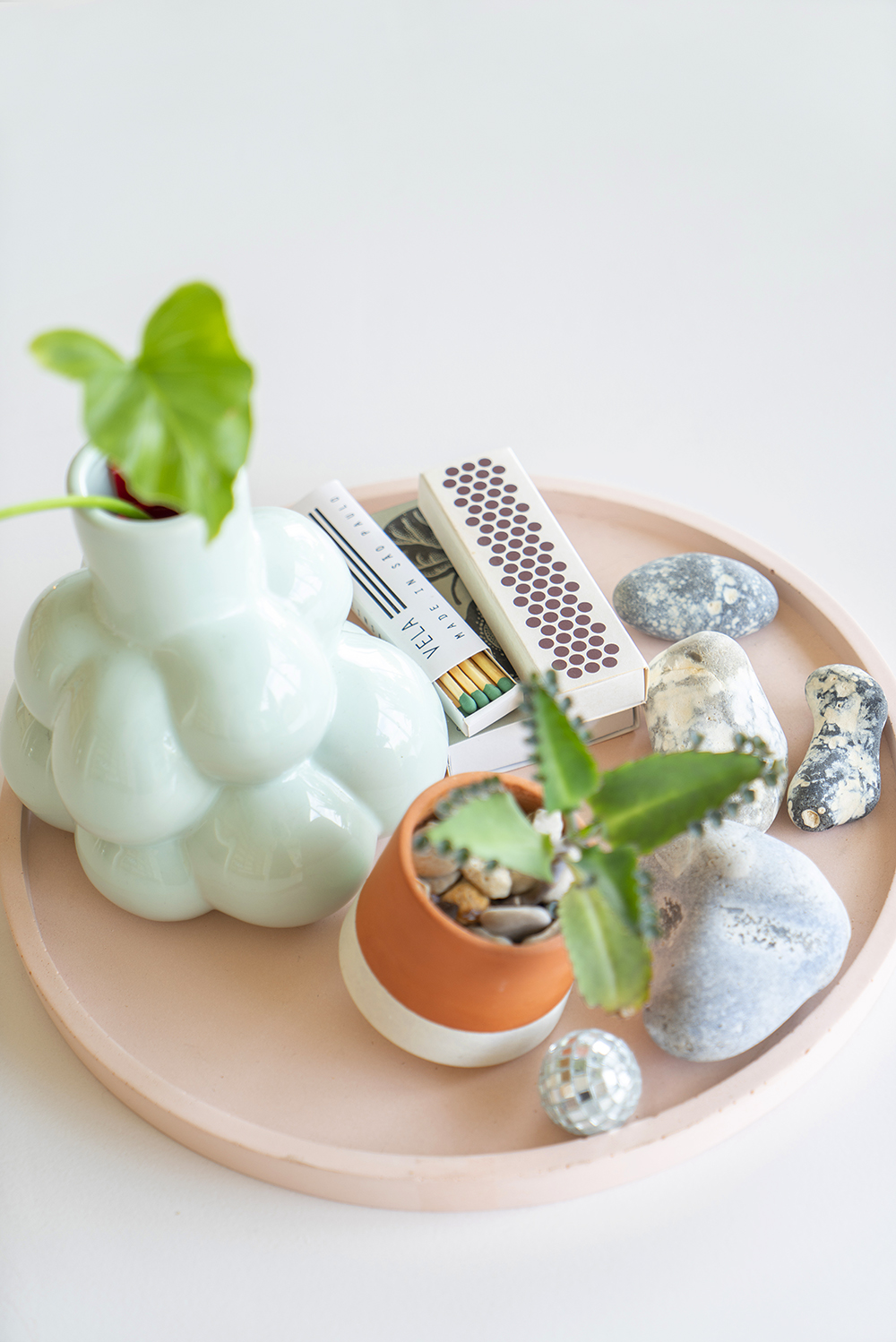 The yellow of the Mycs chair legs is exactly the same as our MYCS marble & yellow console. It's a very bright corner and I can imagine using this as a mini home office: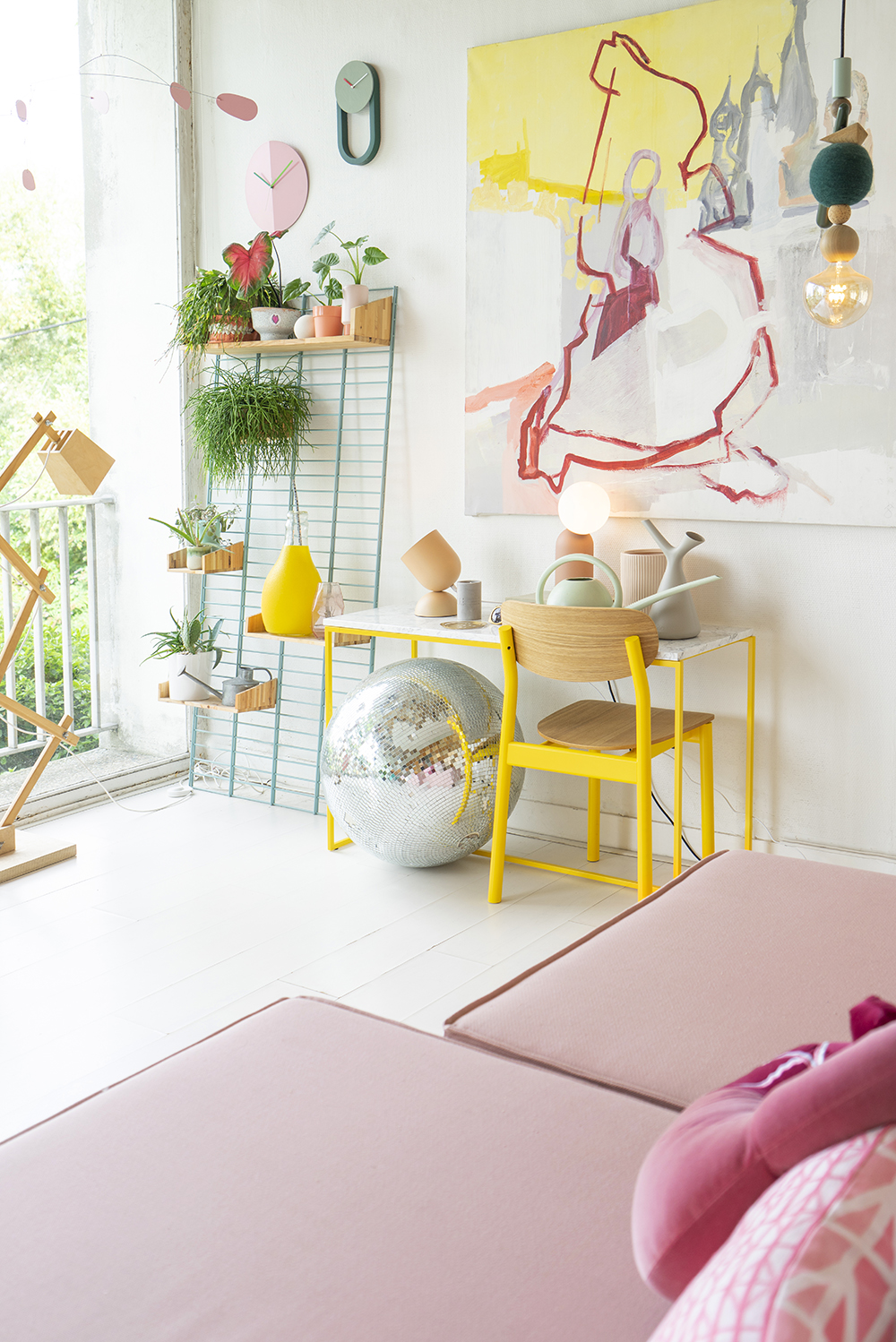 Our kittens Tsatsiki, Retsina and Per Hammar moved in with us about a month ago and it's been so fun to see them discover our home. Retsina is completely mesmerized by the water in the watercan: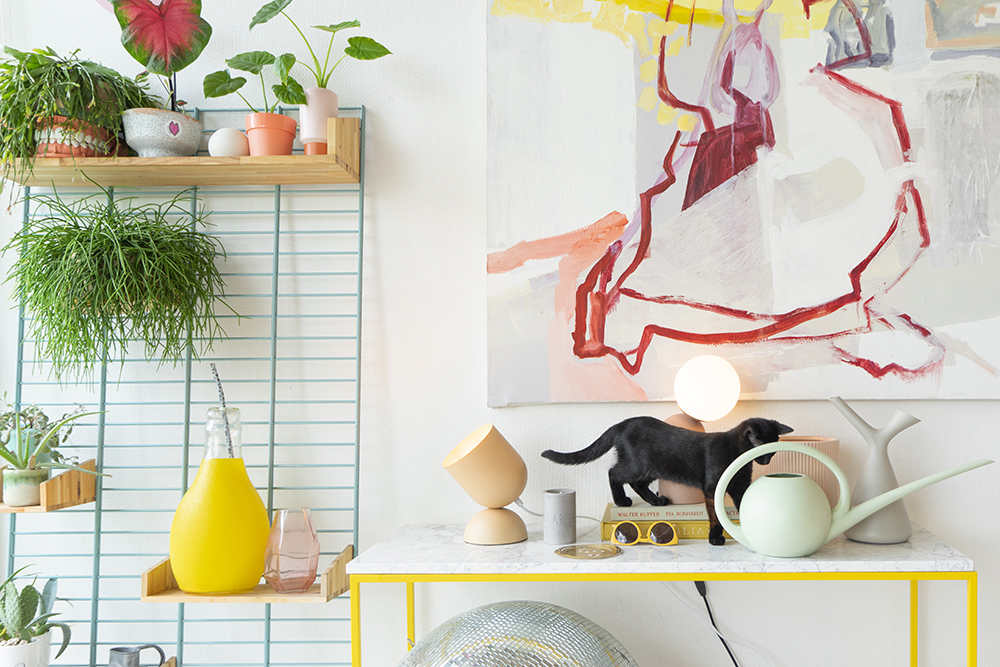 We've been using the new chairs for a few weeks now and they're very comfy! I can totally recommend mixing & matching chairs in different colors. DESIGN TIP: if you think the look of your dining room becomes too chaotic with different chairs: pick one design for all chairs (PRYME, CHAYR or STYNG) and simply keep either the legs, seating or backrest in the same wood finish or color and change the colors for the other element(s) of the chairs.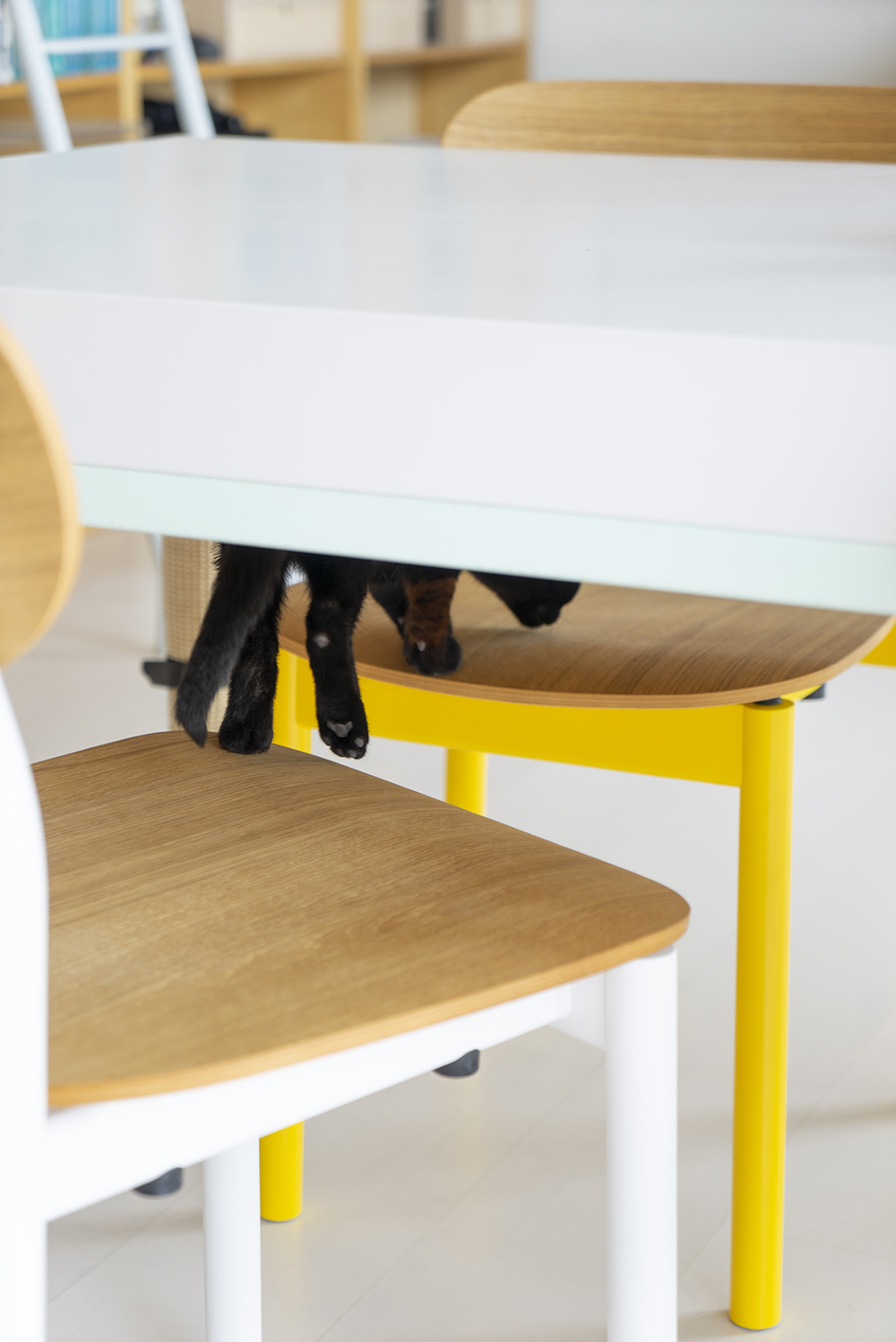 Furniture company MYCS has a website in French, and is also available in English and in German. Happy shopping!
This blogpost was created in collaboration with MYCS. As always, all photos, opinions and words are completely my own. Thank you for supporting the brands that keep JOELIX.com going! Merci beaucoup MYCS for the nice chairs!