Lush green urban jungles seemed to be everywhere I went in 2015. I visited half a dozen botanical gardens and a planty jungle shop and stayed at a true Urban Jungle Bloggers hotel. These were my favorite jungles from this year.
An abundance of palm trees, cactus plants and succulents at the Jardins Mossèn Costa i Llobera on the Montjuic hill in Barcelona. It's a big botanical garden with a view over the Mediterranean. Stunning! /// Plants, more plants, tea, coffee & cake, workshops, cool planters, plant hangers, botanic artwork, small and big green gifts, gardeners tools, soil, seeds, gardening books, watering cans, planty workshops and so much more. Wildernis Amsterdam is a true Urban Jungle Bloggers paradise!
When I was asked to pimp a deckchair for Out there Interiors, I couldn't help but turn it into a grassy jungle chair! /// A tropical oasis in the middle of Central London? That's the Barbican Conservatory.
In the summer I stayed at Praktik Garden hotel: an Urban Jungle Bloggers hotel located in the super central Eixample area. There's a lush green terrace for all hotel guests and the lobby and entry are dressed in potted plants. /// In 2015 I visited several plant fairs and events like the Jardins Jardin in Paris, Open Garden Squares in London and the Journées des Plantes in Chantilly.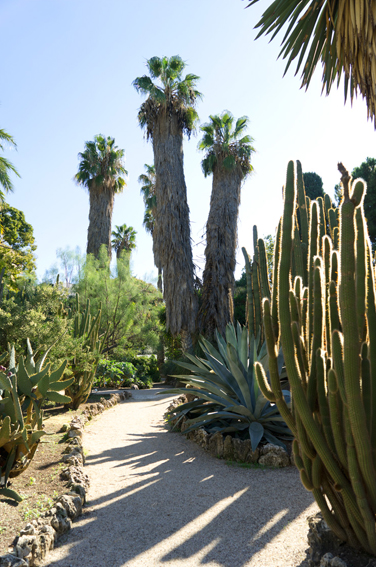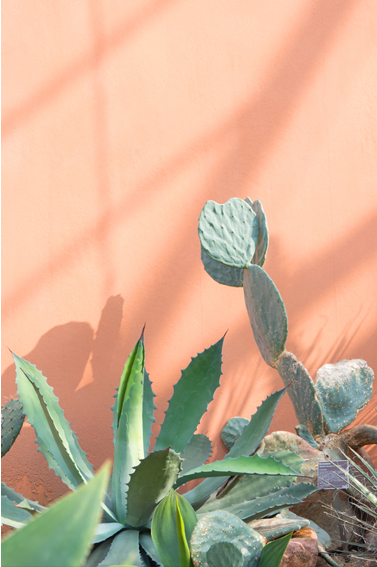 Cactus and palm tree paradise in the middle of the city: the Jardí Botànic in Valencia. /// Smaller and with a completely different collection of plants: De Hortus botanical garden in Amsterdam. Education and research since 1638!
► Click here to check out my favorite jungles of 2014
► Click here to check out my favorite jungles of 2013