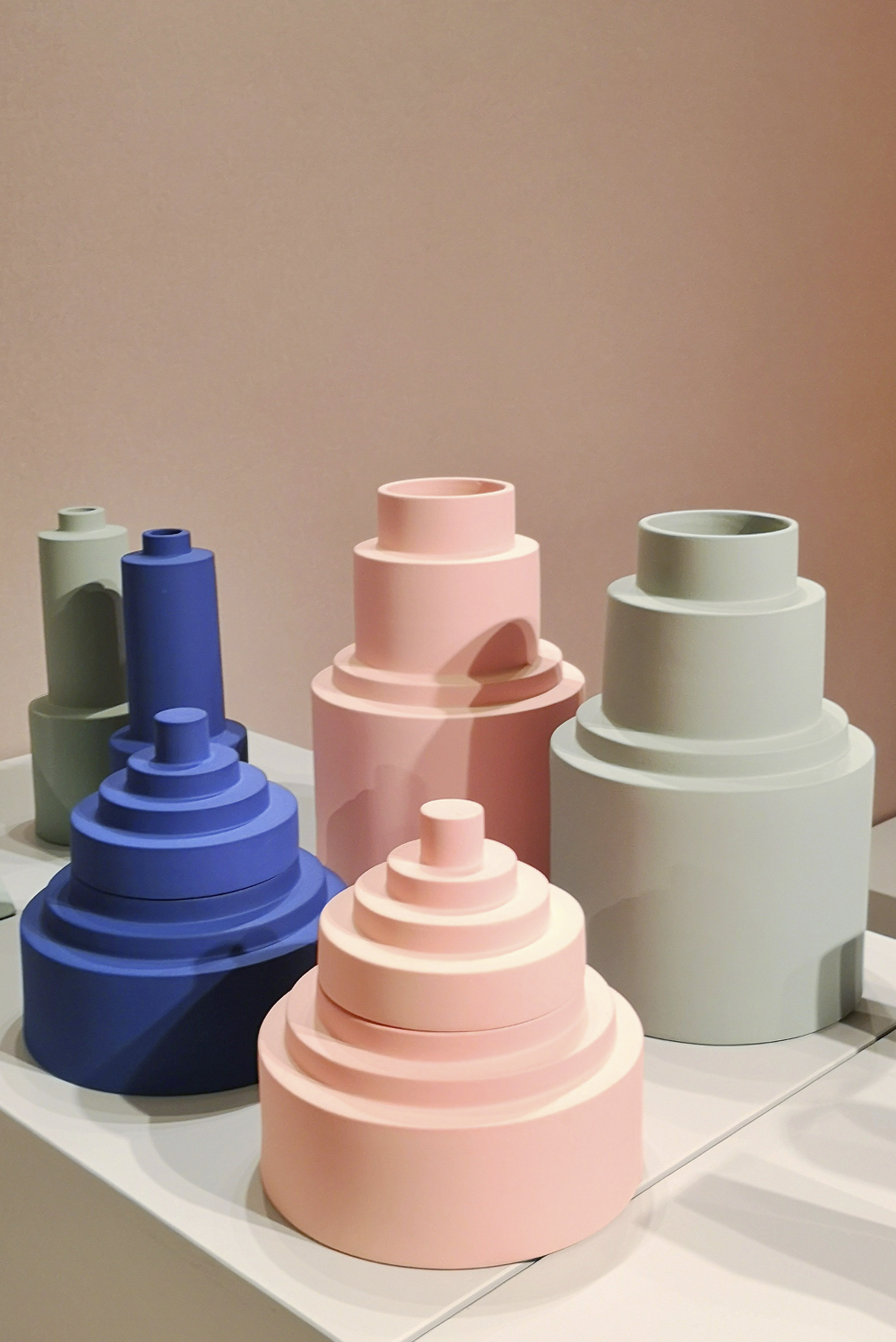 After a less surprising September 2018 edition, I really enjoyed this past January's Maison & Objet. The quality was really good and while I already shared a lot in Instagram Stories, I wanted to share some of my highlights here on the blog as well.
One of the gems I discovered is the porcelain skyline by Spanish designer Romina Gris. The shapes of her vase designs, as well as the velvet, glossy, striped, patterned and gold finishes are gorgeous. They'd look fantastic paired with some totems and lots of plants, leaves and flowers.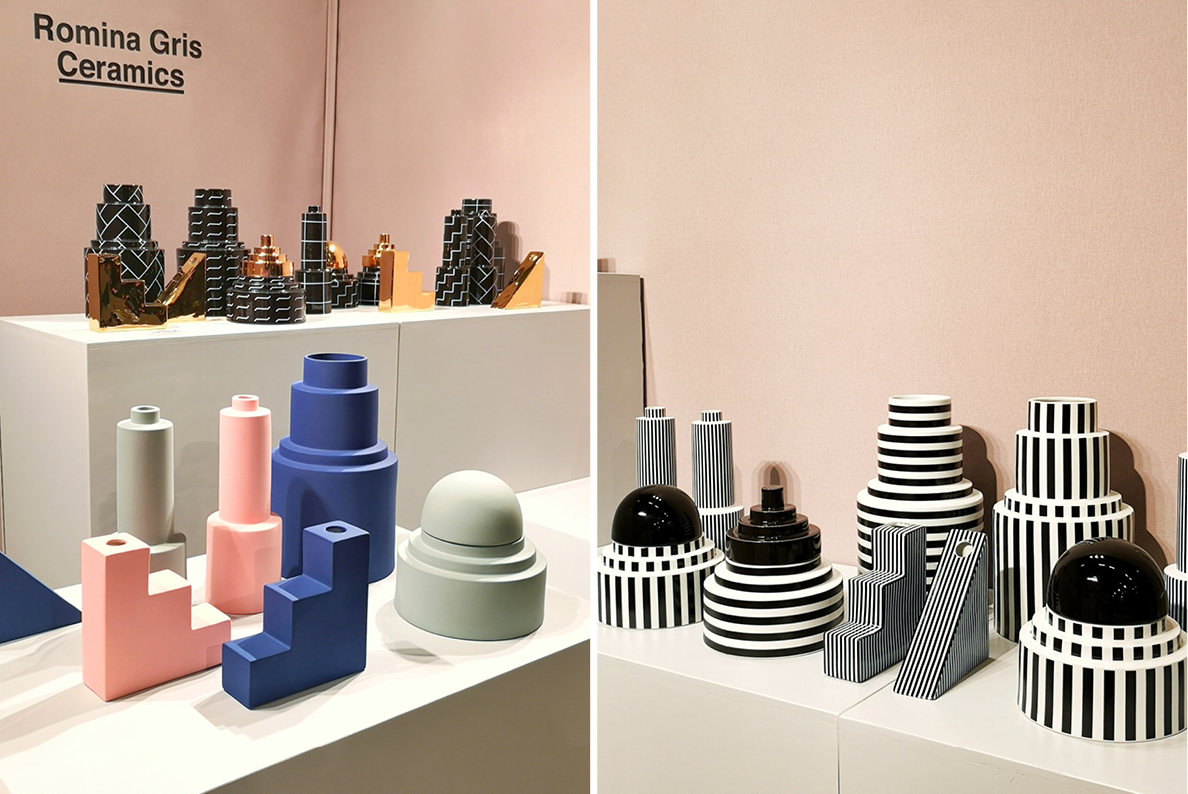 Another highlight was finally meeting the team behind Living Things. They design the most fun handmade terracotta pots and we've been in touch for several years. The Voltasol rolling plant pot and TriPot are some of my most-used plant pots here at home and their new Coppa is so fun for… totem building! It was really nice that we instantly clicked in real life as well. And the fun detail: when I passed by their stand at Maison & Objet, the sun came out! A beautiful sunshine for beautiful sunny pots 😉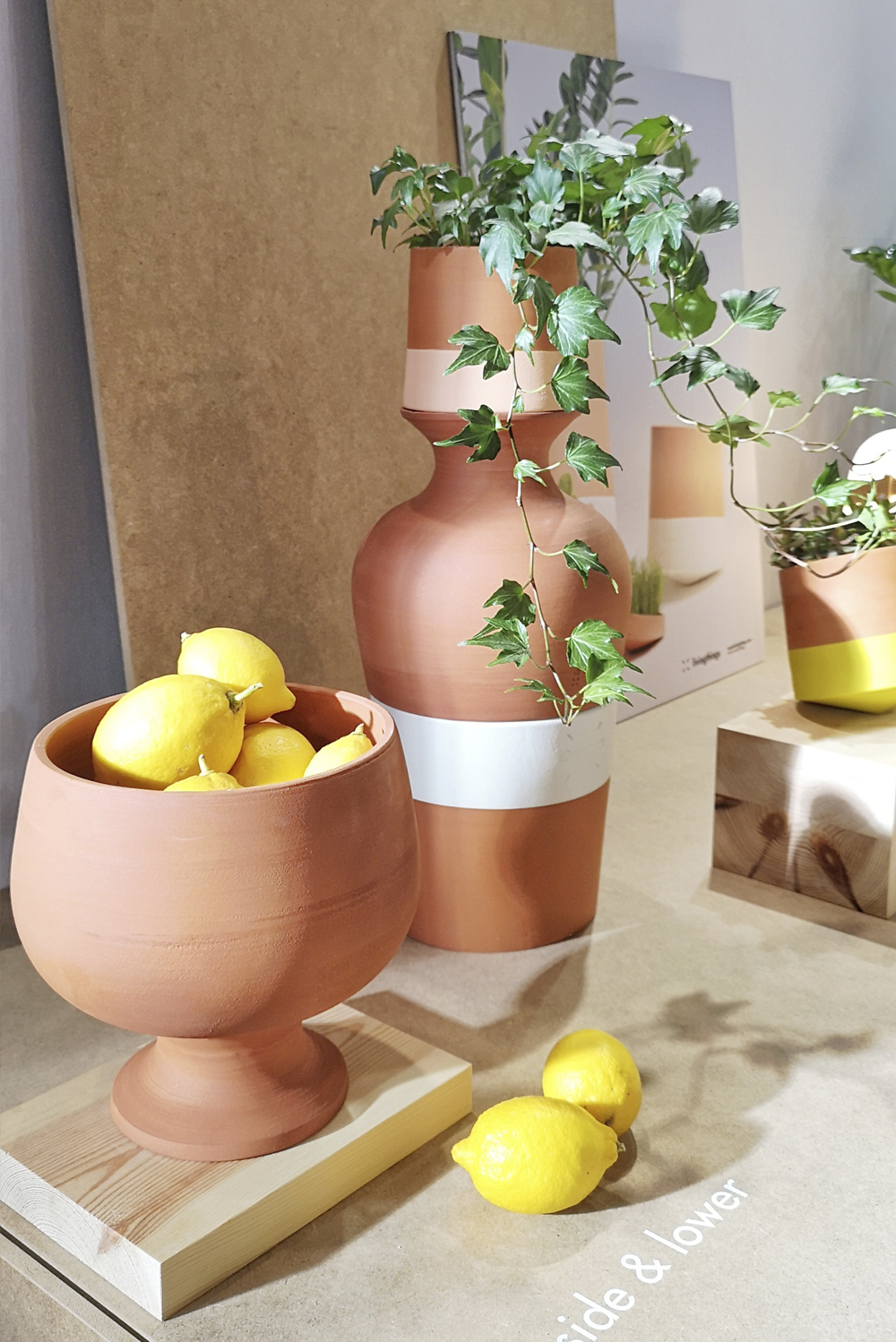 Sleek and handmade, Voltasol and TriPot are so stylish and add a playful touch to lots of different homes!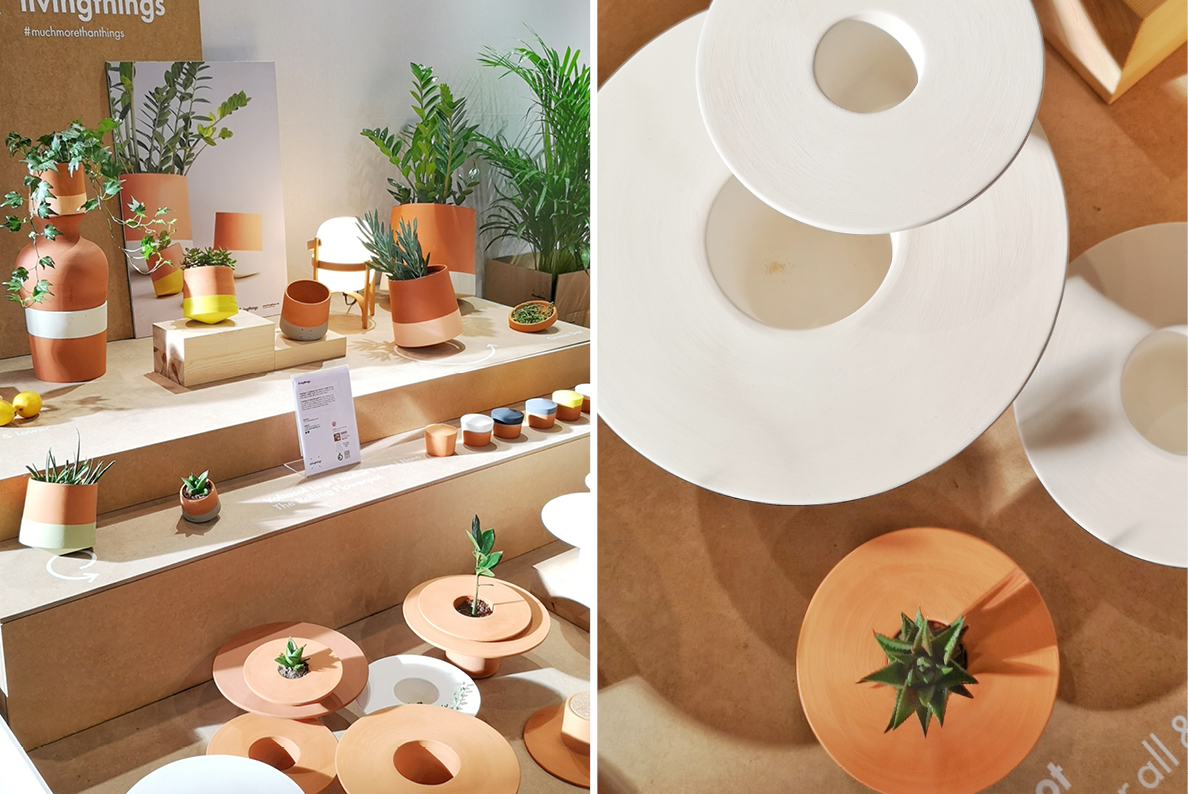 Round shapes and mirrors are still very much on point and I can't get enough of them. Great examples at the Harto stand where they presented only new designs this time. And a fun mirror shelf by Danish brand WOUD. Don't you love it when functionality and style match so well?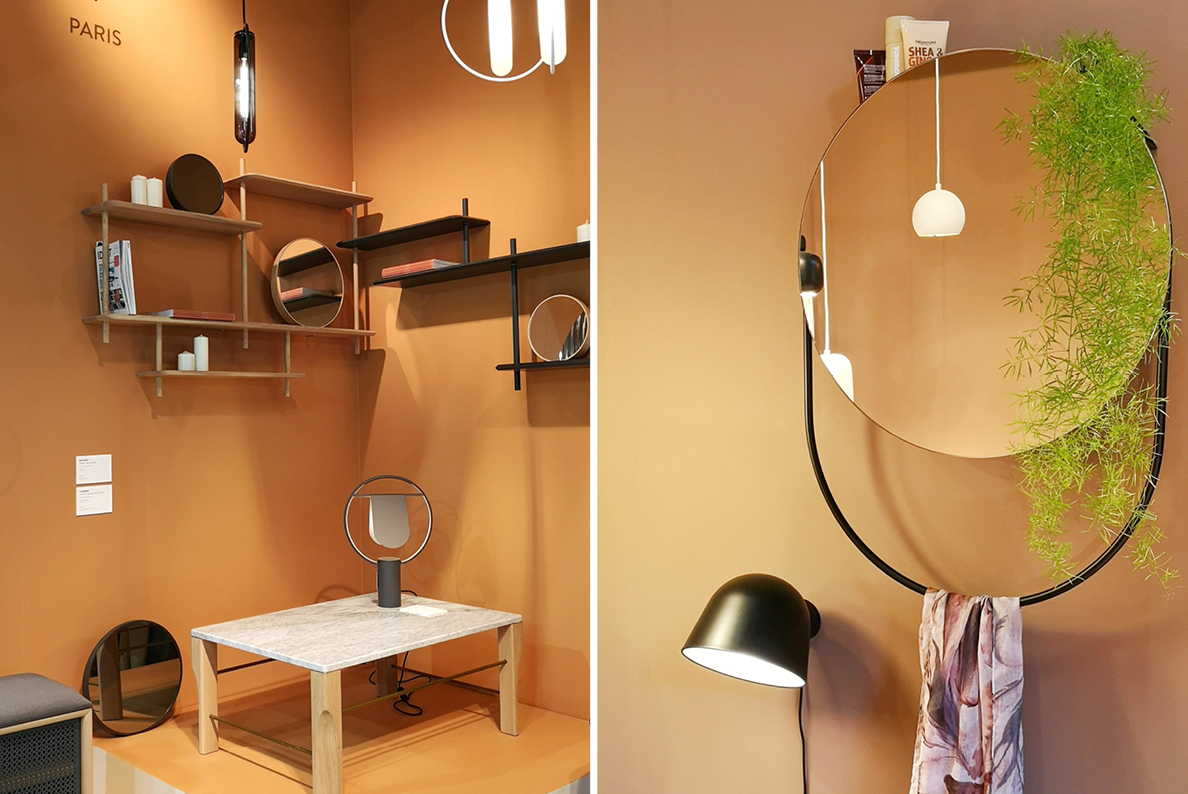 These URA mirrors by Pierre Chaplin for Cinna are so cool! They add a dash of color through their colored edge and remind me of vinyls, CDs and donuts. Anyway, I think they look fab! And I realized that I spotted quite some dashes of yellow this season as well. Our yellow living room turned a bit more green, grey and pink in the last year, but I'm in the mood again for yellow!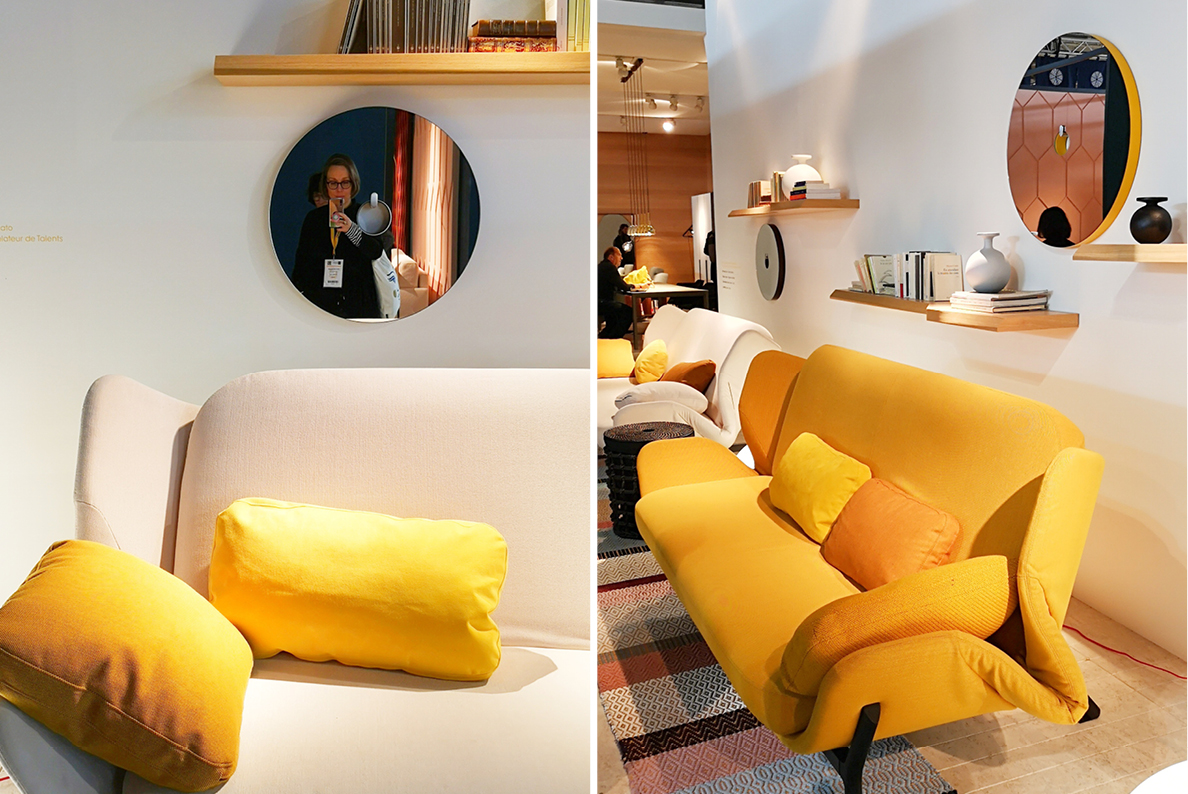 Circular shapes, round bulbs, playfulness, fun colors at Maison Dada. I didn't know the brand before… at all! Founded by two Frenchies in Shanghai, Maison Dada proposes playful designs, like the new "Les chinoiseries" boxes and the pretty "Sachi Sacha" wall light: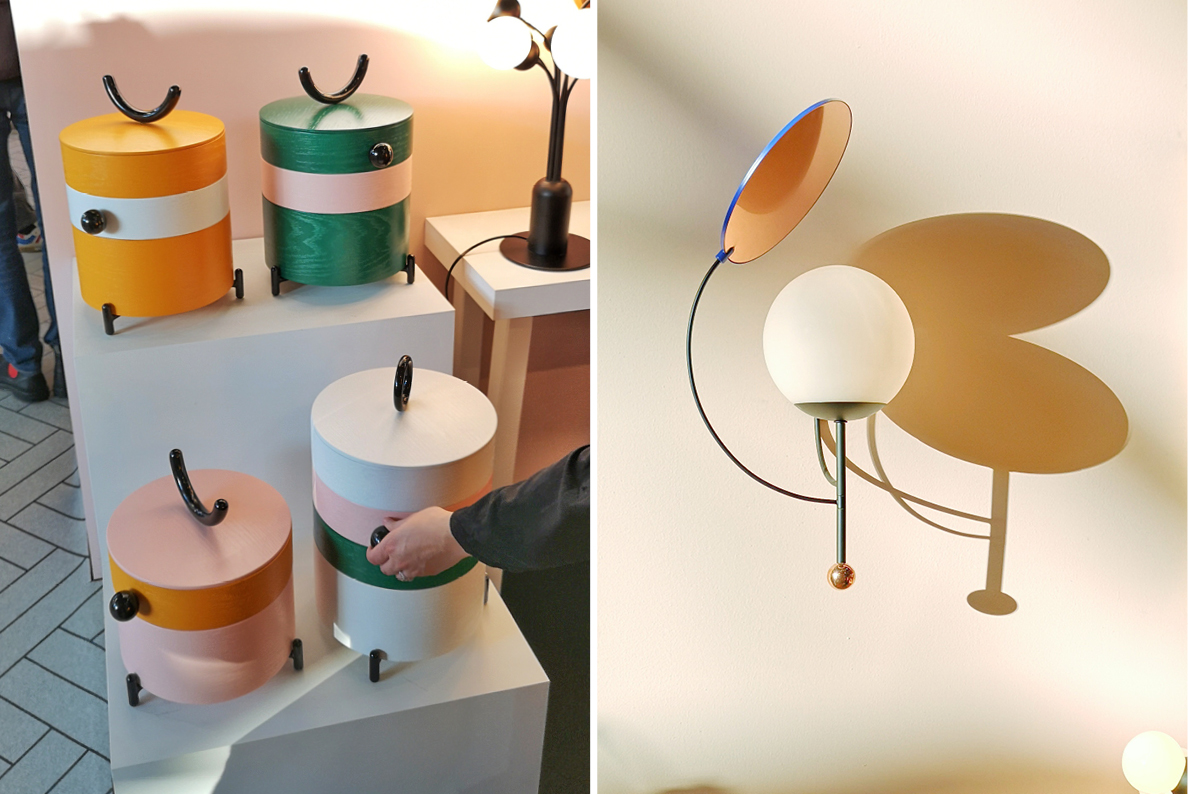 Felt heaven by Muskhane. This booth looked so vibrant and cosy because of the good and warm lighting. And a fun carpet at Magic Circus. And again, bubble lights!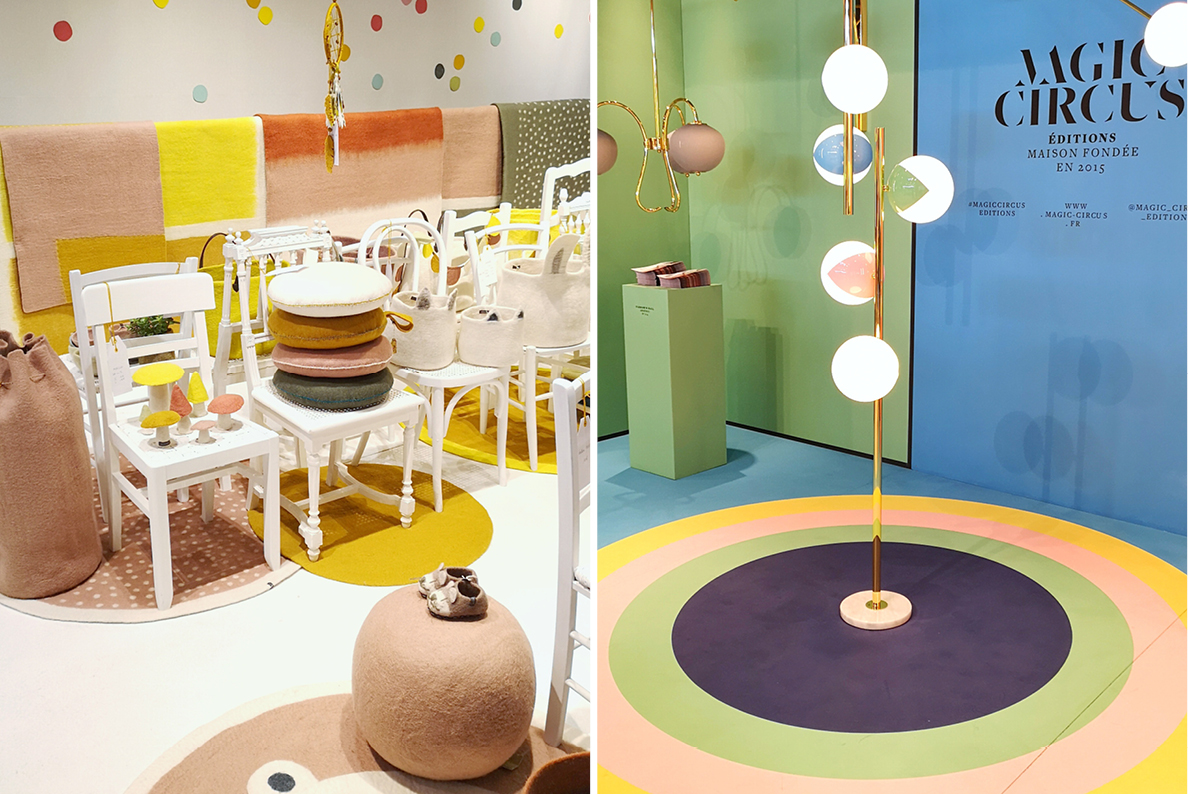 This was probably the most Instagrammed stand at Maison & Objet this year: the cosy and homy setting of HKliving. The colors were spot on, the styling very contemporary, trendy and warm. But after sharing this in Instagram Stories, I received several (rather violent and judgemental….) messages from people mentioning these ceramic wall ornaments were "stolen" from artist Uinverso. Now I know from experience, that copying and stealing happens so very often, but it's disappointing every single time. There are no real winners when it comes to copying or styling artwork, the only thing I know for sure is that it's not a compliment when an established brand uses your art illegally or uses it as an identical inspiration. I believe that mistakes happen all the time. A designer can use an uncredited image (source: Pinterest/Internet… ughhhh) and develop an entire collection, without anyone checking before production. I also believe mistakes can be handled with class and gracefully by getting in touch with the artist and find a mutally beneficial solution. The world needs more love and common sense.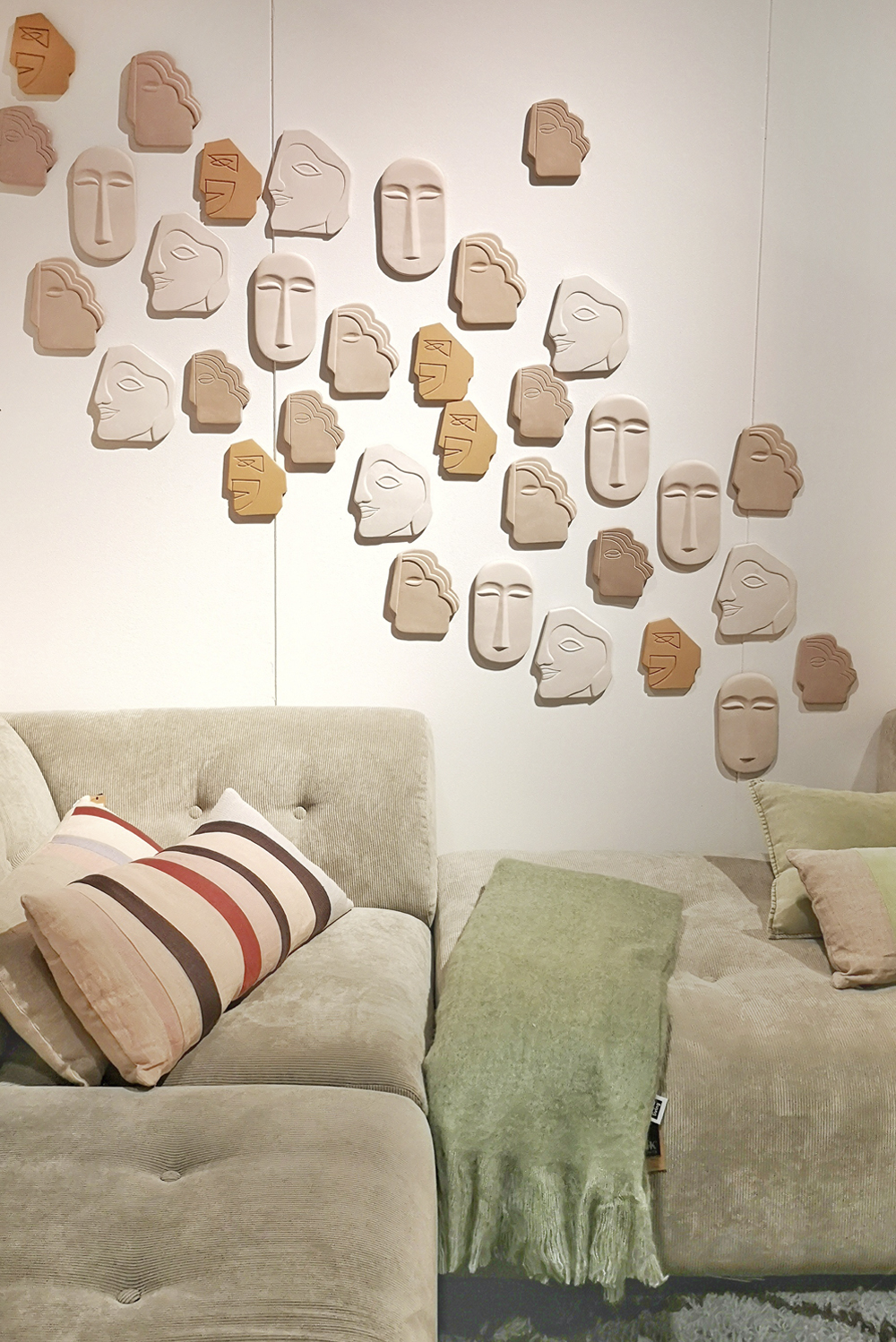 Super soft living rooms at the Cinna stand. Loved the scenography by Francesca Avossa Studio with a lot of greenery: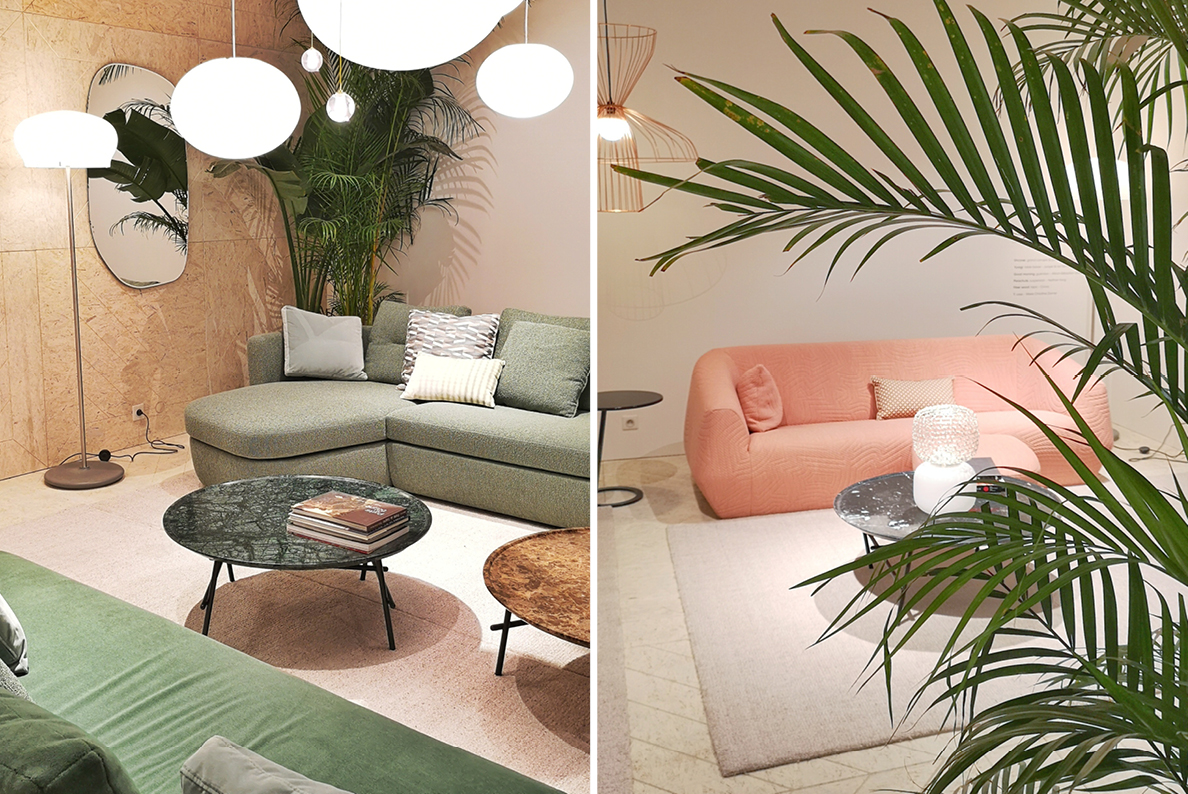 A very clever trompe d'oeil stand design by French brand iBride. Every time I see their Alpaga cabinets I can't help but touch those fringes… it feels so good and is quite addictive!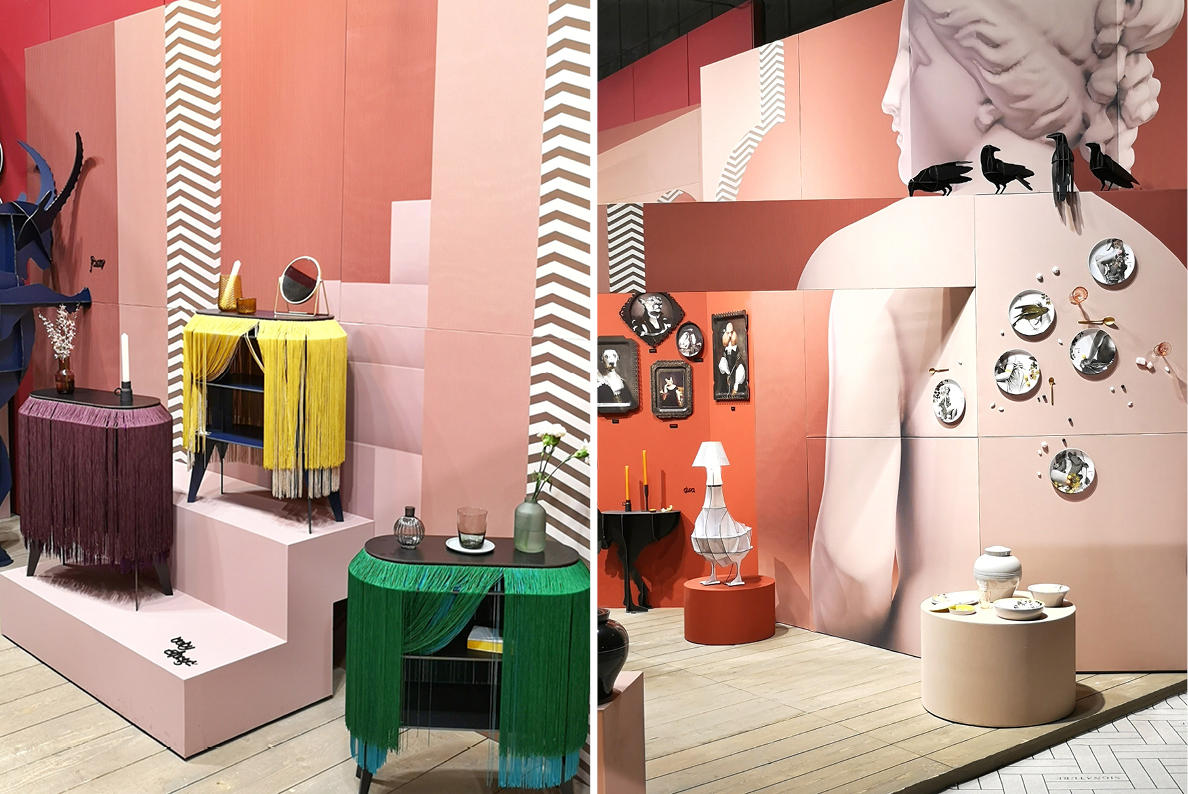 One of my favorite stands at Maison & Objet was German/Colombian brand Ames. A perfect mix of handmade artisanal items, a fabulour color palette, contemporary shapes and paper plants by Sarah Illenberger: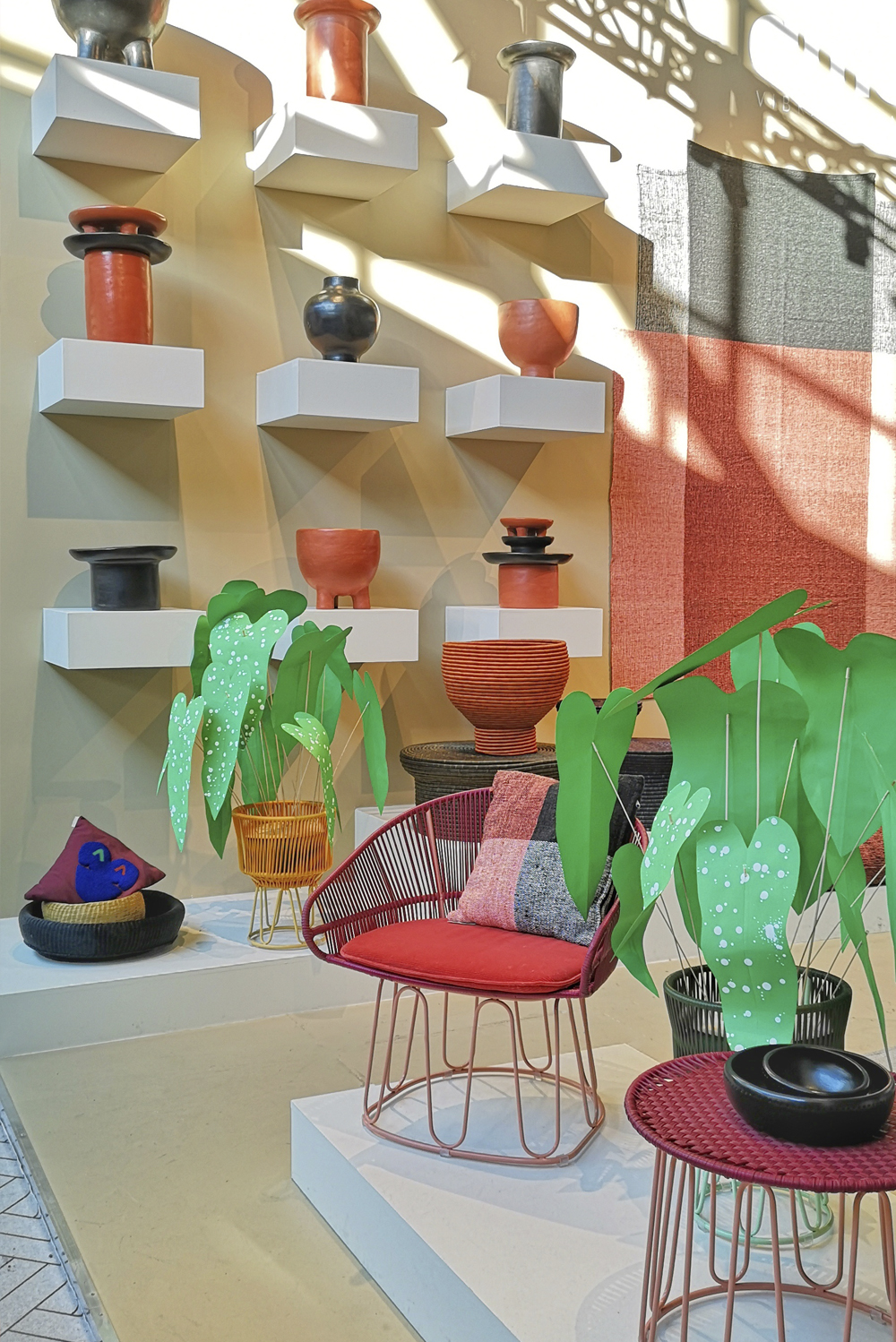 Such a gorgeous color pallette: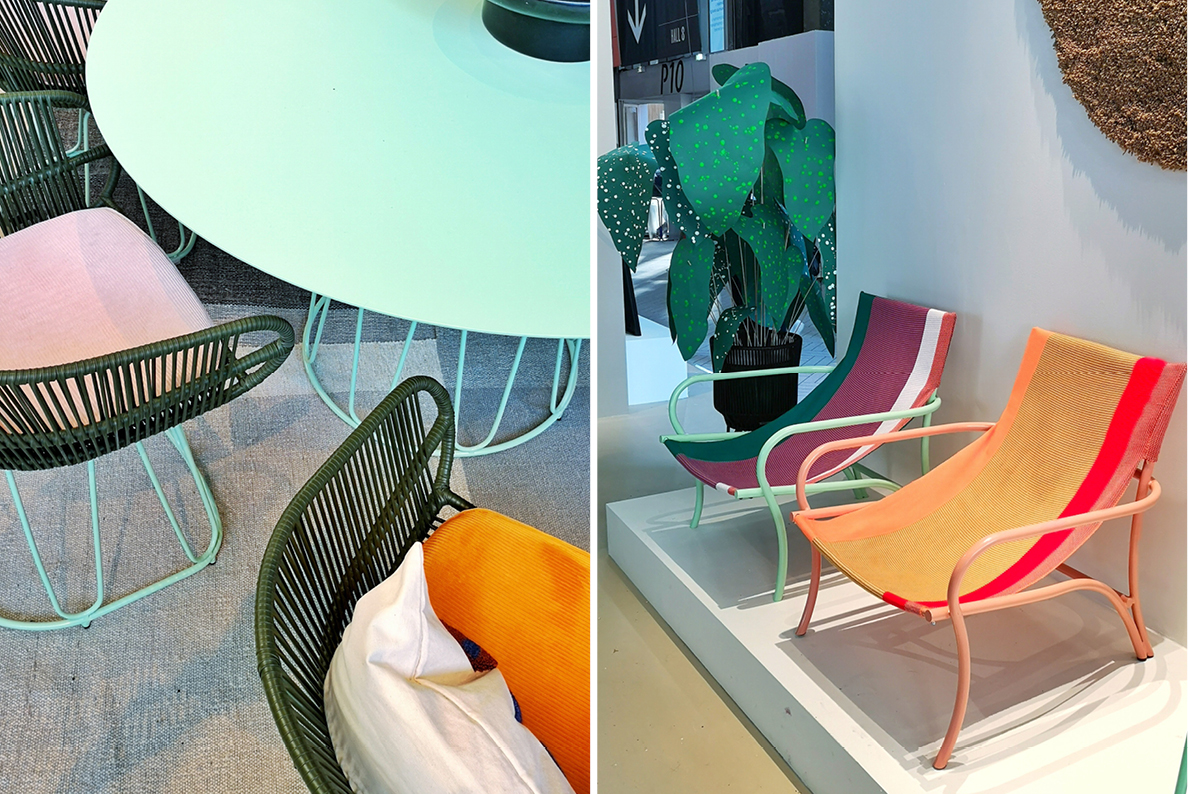 A year ago I wrote that LRNCE deserved a bigger stand… and they did get more space at this edition of Maison & Objet! Love it when small brands like this build their empire and continue to create new inpspiring designs… I mean that sunny plate on the right <3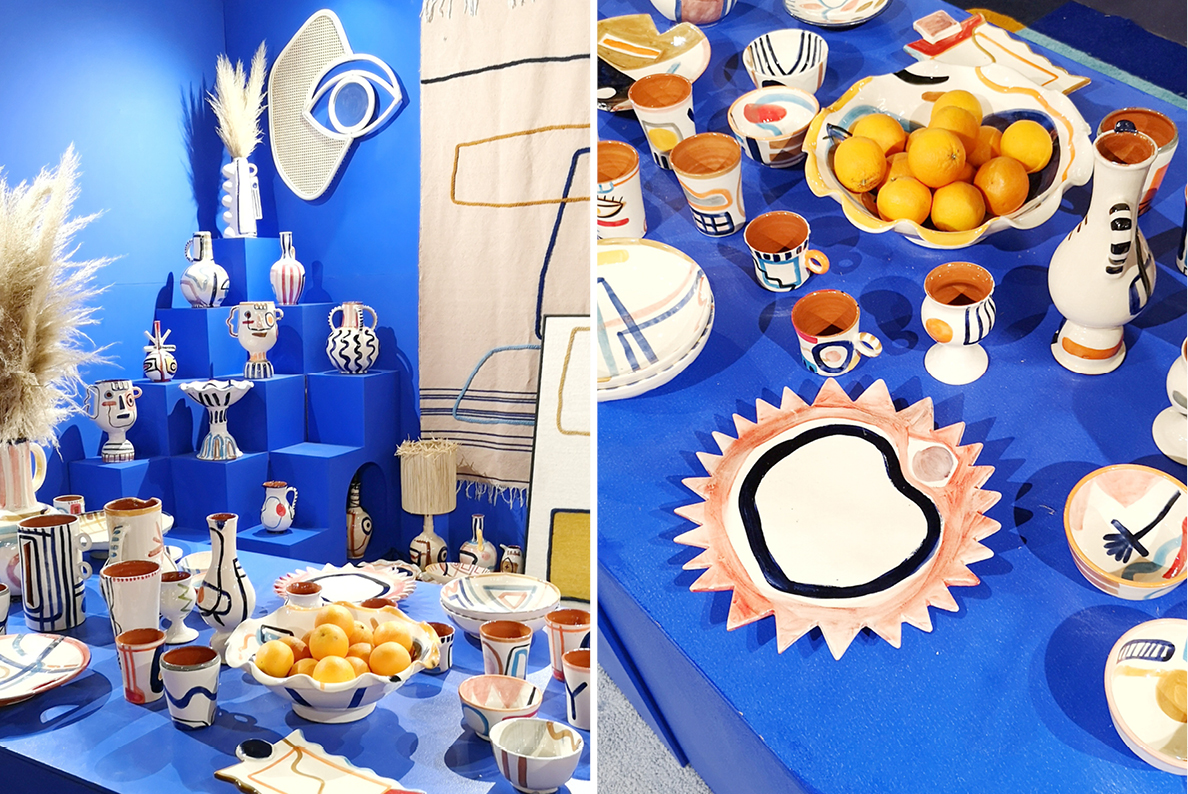 Love the contemporary sinks and bathroom designs from ex.t as well as this lush green stand at Gervasoni for their outdoor collection: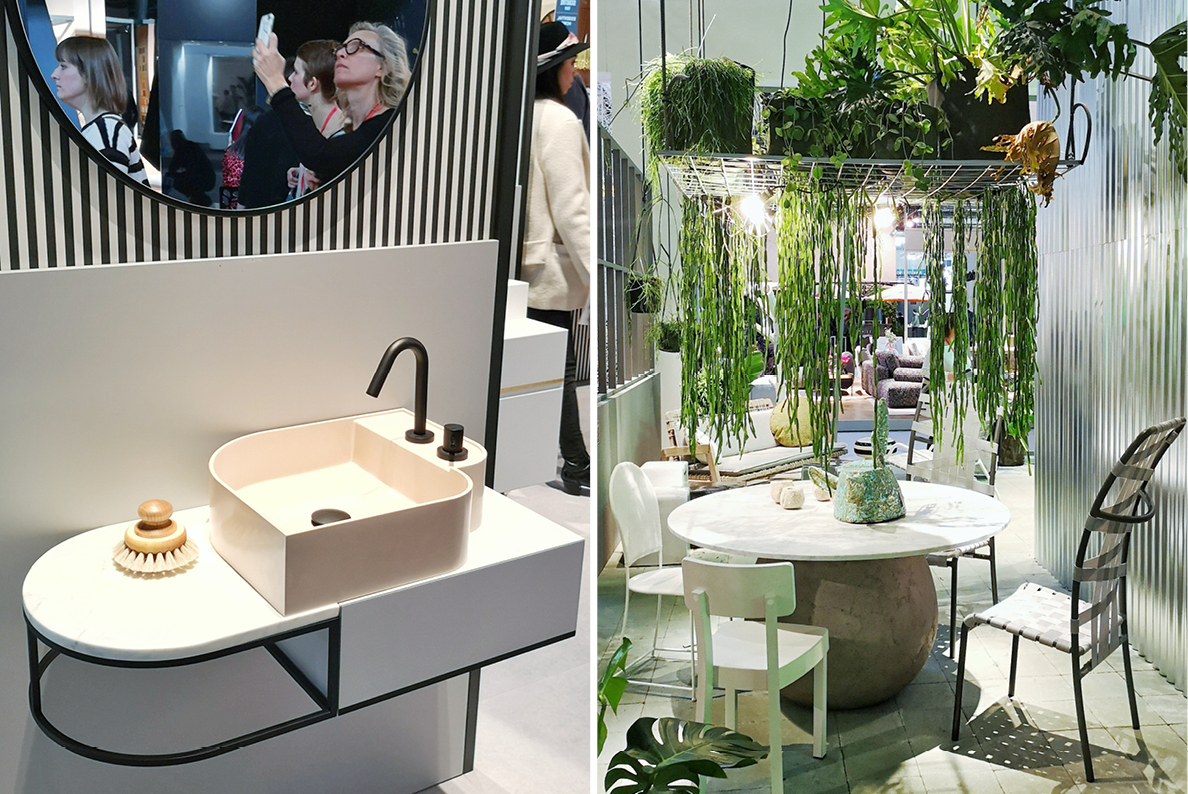 New colors for the timeless lights of Sammode (in a cute paper jungle) and on the left their re-edition of lights from the 1950s by French designer Pierre Guariche: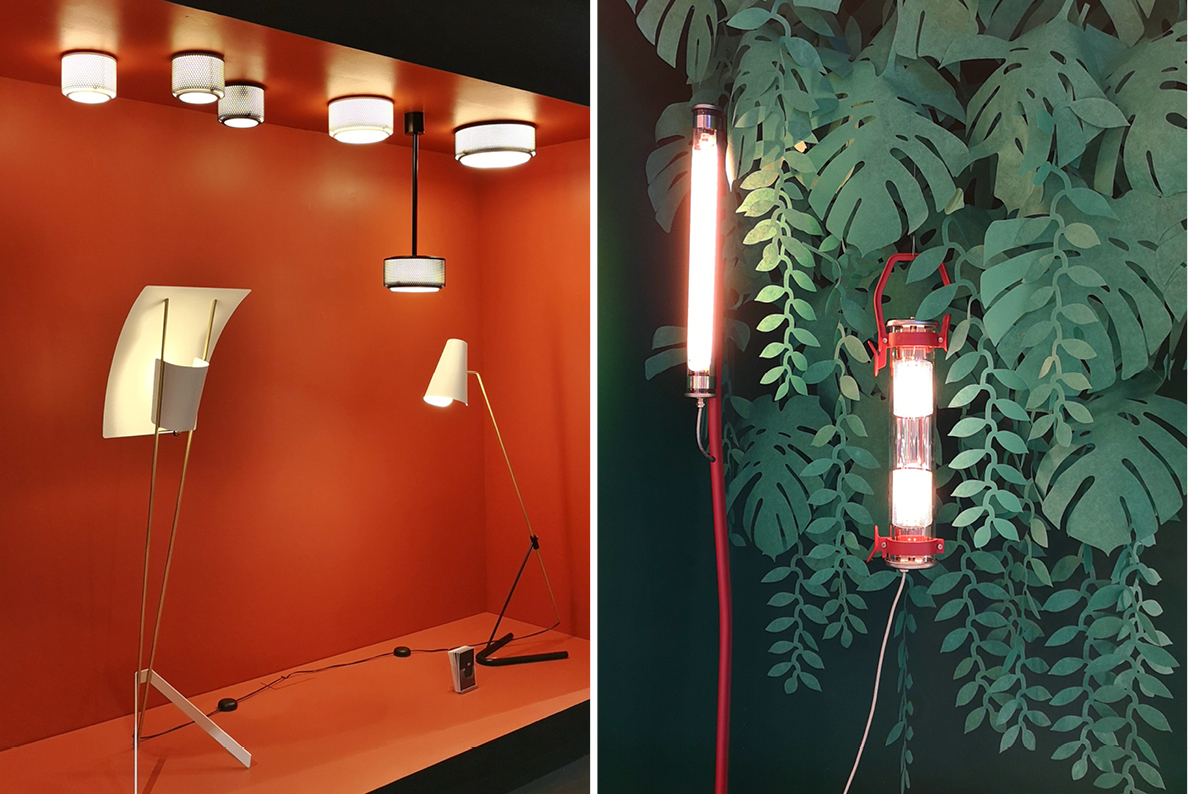 Check my @joelixjoelix Instagram pinned highlight, for some additional images, if you like!