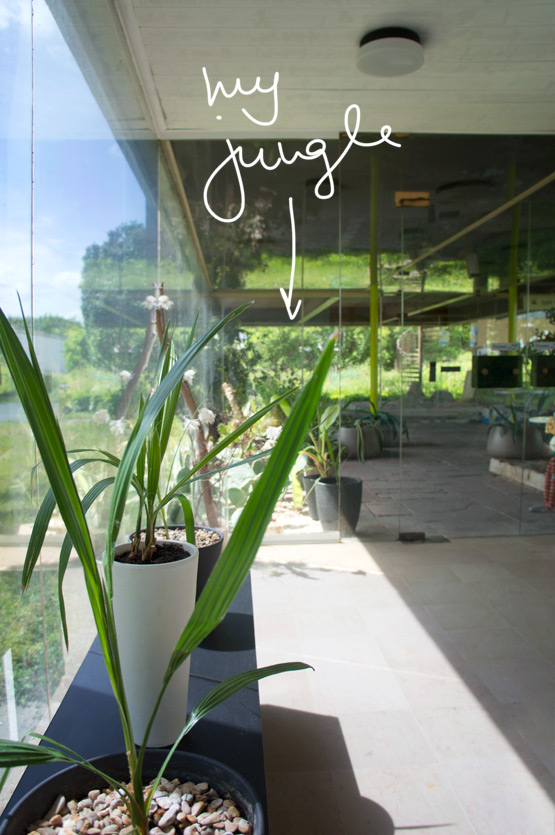 Finally I moved my beloved plant collection from their winter storage to the greenhouse! It's my private jungle with palm trees, cactus plants, succulents and agaves. Most of them were cuttings or seeds that I brought home from travels to Portugal, Corsica, Spain and the South of France. Nothing serious but I just really love taking care of it all.
It's still a mystery whether my favorite cactus plant did survive the winter. It's one of the only plants planted in the soil of the greenhouse and has an adventurous lifestyle of growing fast, tall and with his "arms" open wide: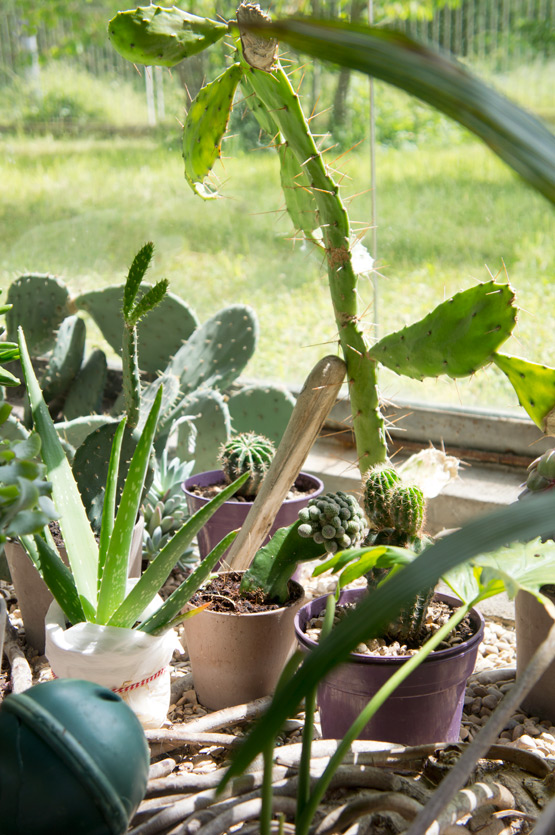 The other cactus plants are obviously very happy this year: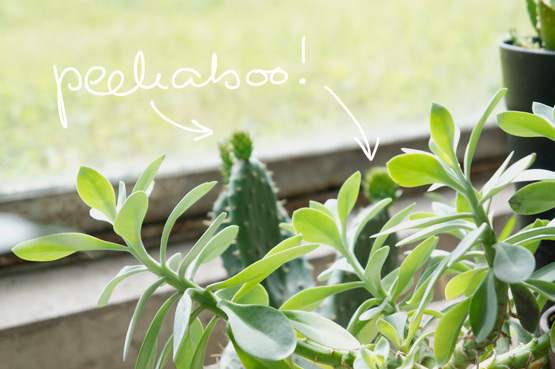 And I'm growing a few veggies here as well, that will go outside soon: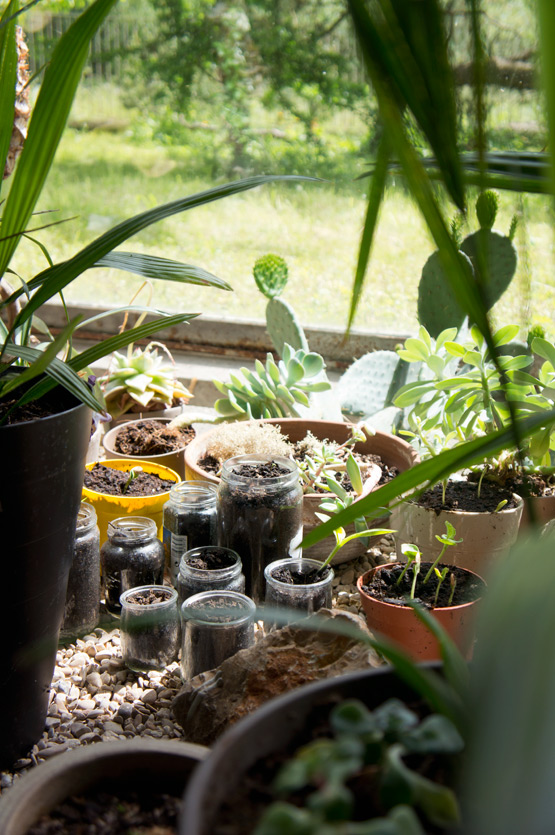 The only thing missing is some more sun! Have a great weekend!
Second picture by Adrian Briscoe