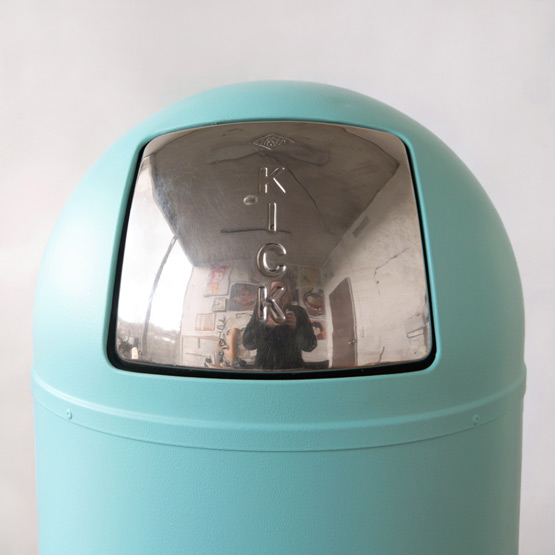 Finally I can share the result of my little painting adventure with you! Well it's a very small project, painting a Kickboy waste bin, but with 7 layers it took a while. First I applied two layers of primer, followed by the fun part: painting in color. The Eau de Nil or turquoise paint looked great in the can, but I absolutely hated the outcome: so green & flashy! And don't get me wrong: I love bright and bold colors, but this looked so wrong.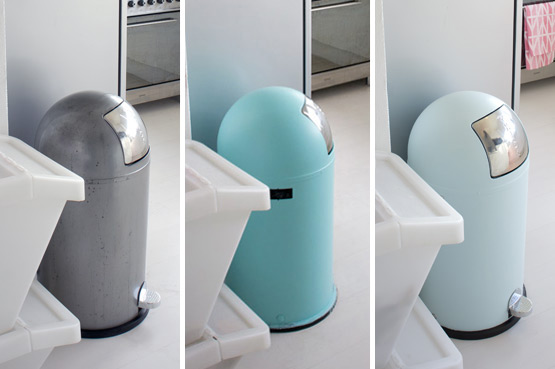 I decided to mix my own color but something went wrong with the paint (never mix acrylic & water based paints 😉 ) so layer n°5 became all lumpy. In the end I used a white base coat and added some of the original turquoise paint. Our 15-year-old Wesco waste bin is now ice blue. A little bit pastel, but I think I like it!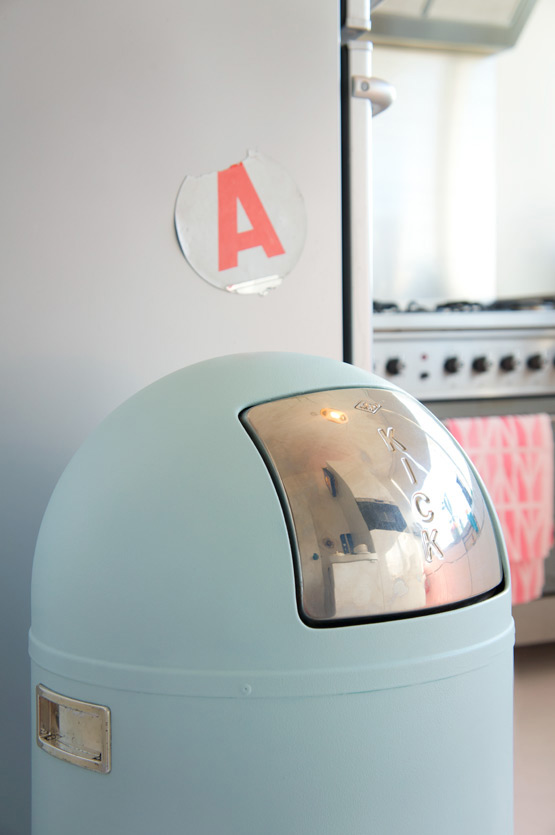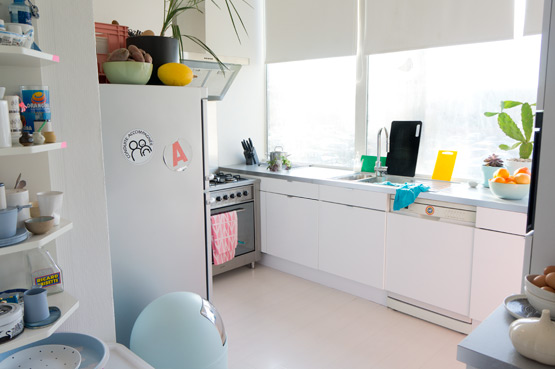 And if you were curious: the rock 'n rucola is growing pretty well: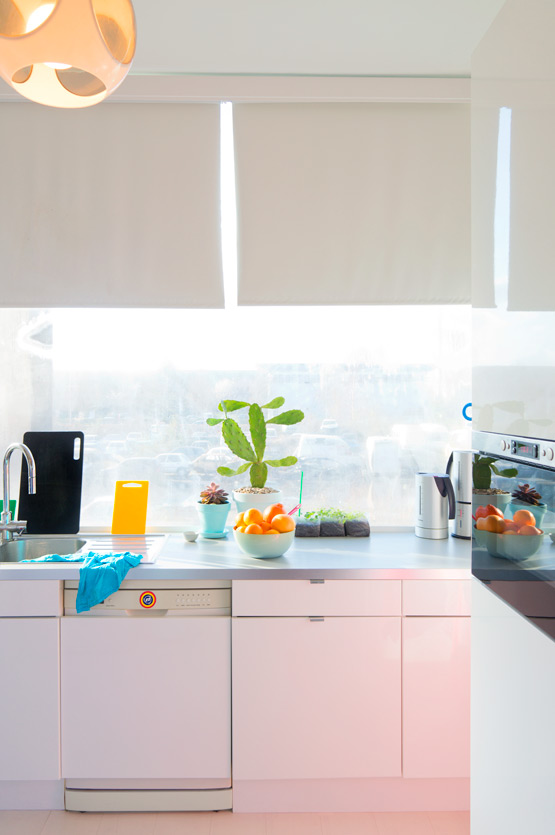 The pink glow comes from a bunch of tea towels (by Hay, Textiellab and Hema):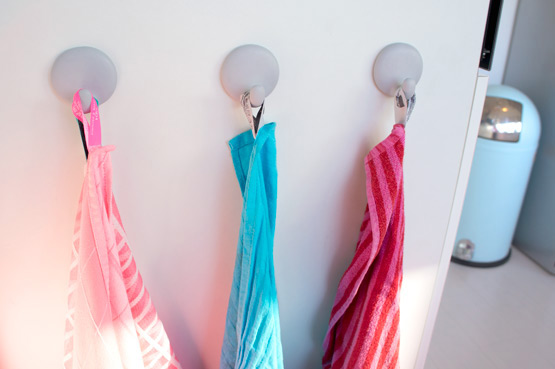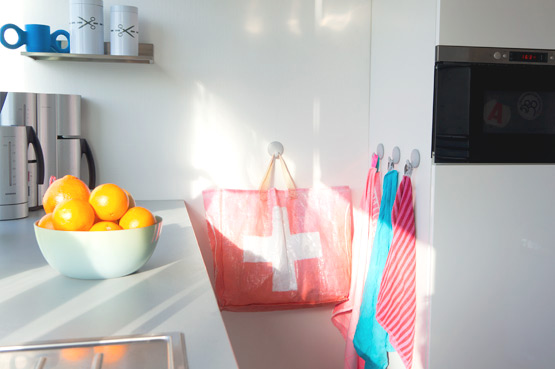 My favorite cactus plant needed a bigger planter, so I also painted two terracotta pots: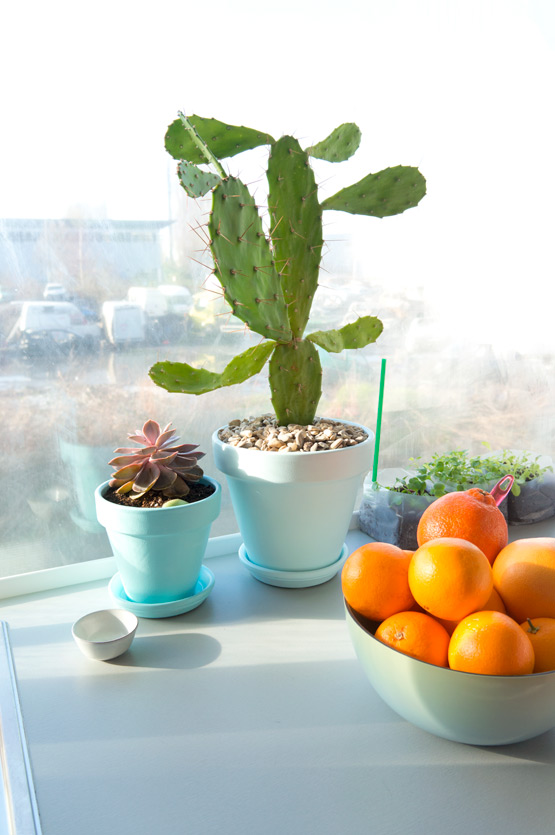 My husband, who's the chef in our home which means the kitchen is his domain, doesn't really "get" this new color, even though it's not even orange 😉 So if he can't get used to it, I will add an 8th layer of paint. Easy peasy!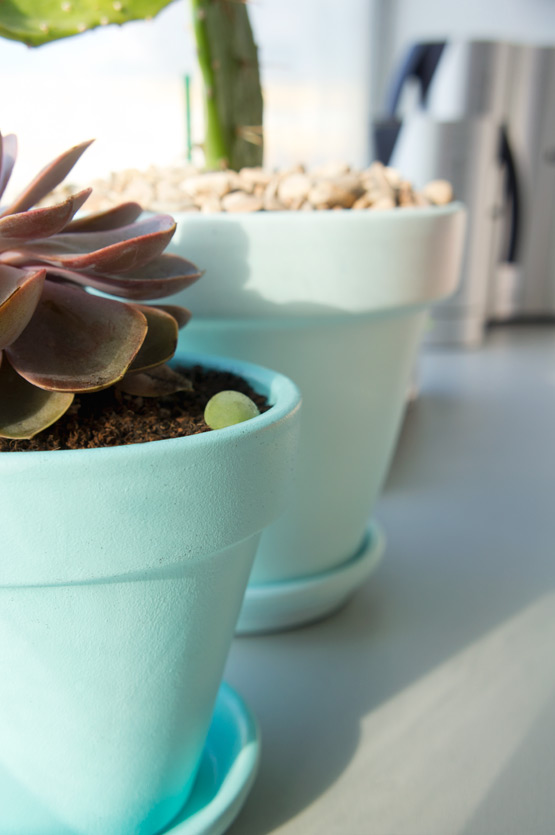 I wish you all a wonderful & sunny weekend! Can you believe it will be 20°C here in France tomorrow?