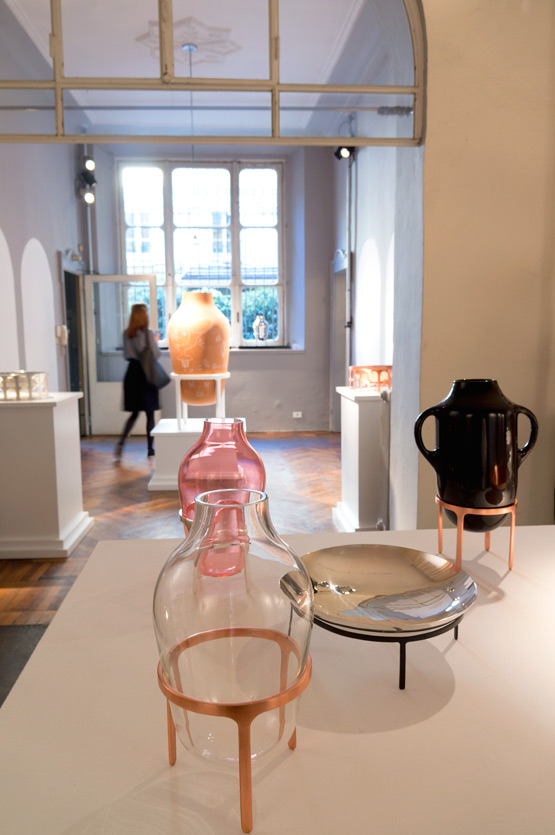 That was a nice green party right?! I loved the peek into so many bloggers homes and to see that many are enthusiastically growing plants, veggies & herbs at home.
I still have a few photos from Milan that I'd like to show you today. Somehow the work of Jaime Hayon was everywhere in Milan: for &Tradition, the Piña collection for Magis and this exhibition of new vessels and bowls for Paola C.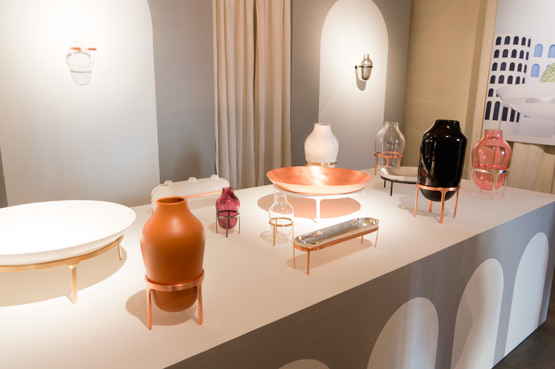 The New Roman collection presents Jaime Hayon's interpretation of more or less classic Roman amphorae and architecture. It consists of different sized vessels and matching stands. And even though I've never been very fond of copper or rose gold, I like the theatrical mise-en-scène of the objects. But the ultra simple pale grey wall paintings, beautiful light and space at the Paola C. showroom made my design heart skip a beat.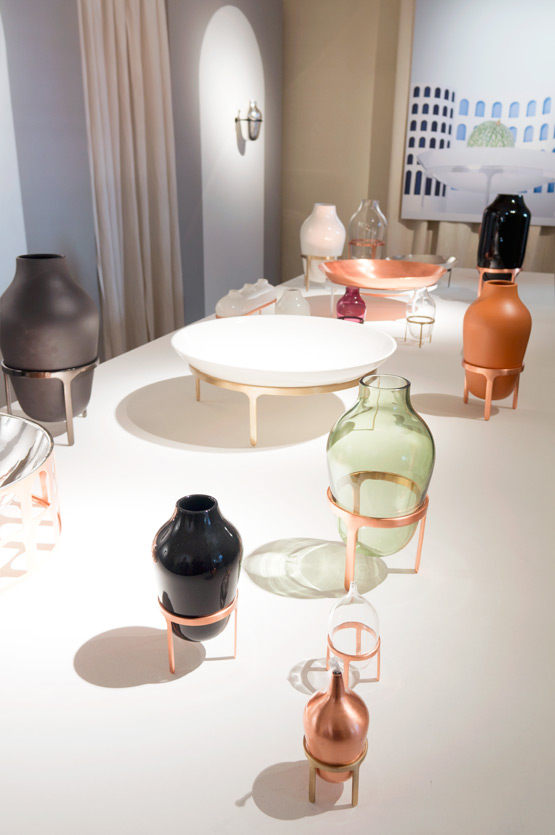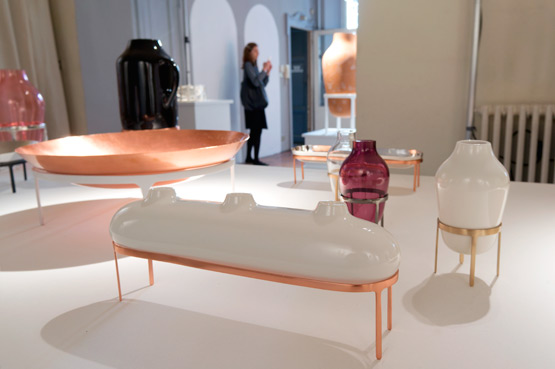 My favorite piece of the collection was the transparent wall mounted vase Titus (on the right):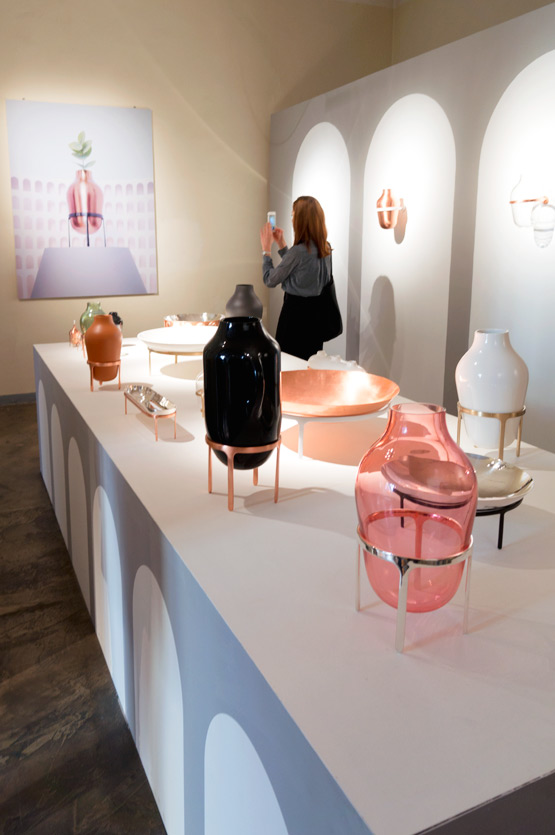 Oh and in other news, Mel from Armoire, Pegs and Casserole invited me to her fabulous My Space series. I'm sharing a few pictures of my favorite room at home. You can read it here. Merci Mel!