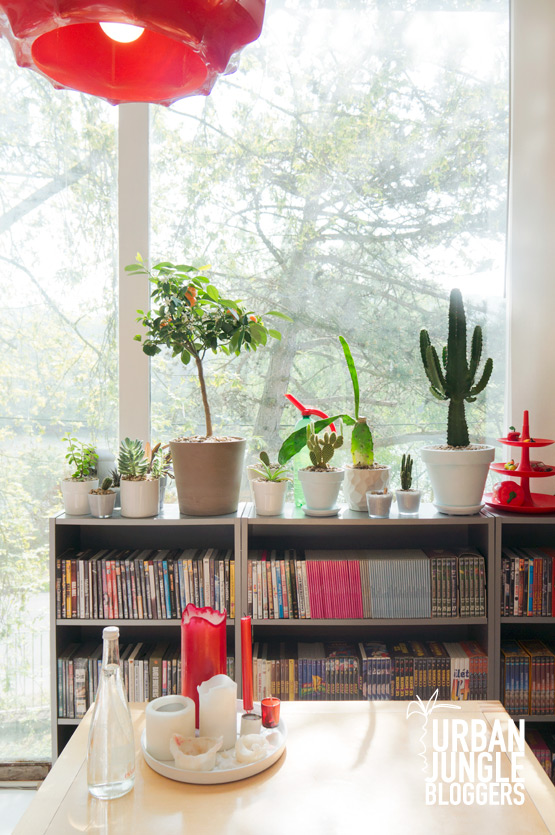 For the eight time today, Igor and I are throwing a little green party. Or at least that's what our monthy Urban Jungle Bloggers challenge feels like to me. Afters lots of eggs, creative stylings and spring freshness in March, today is all about green window sills and balconies.
Actually we don't have a single window sill here at home. Our windows start at the floor and go straight up to the ceiling. We do have two balconies though (you can see us posing on one of 'em here!), but don't keep any greens on them… But there are some cactus plants, a citrus tree, an aloë vera and a few succulents in front of the window in our cinema room. So that's what I'm showing you today 🙂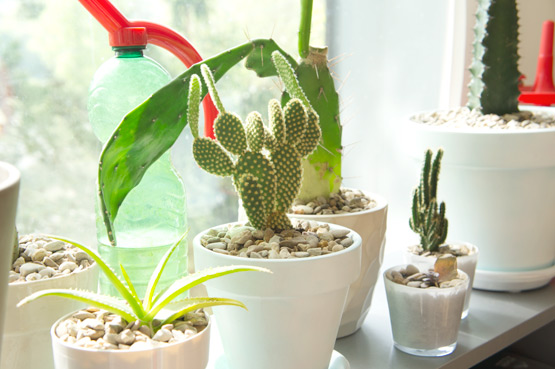 Do you see the purple-ish plant in the back (turned to the sun):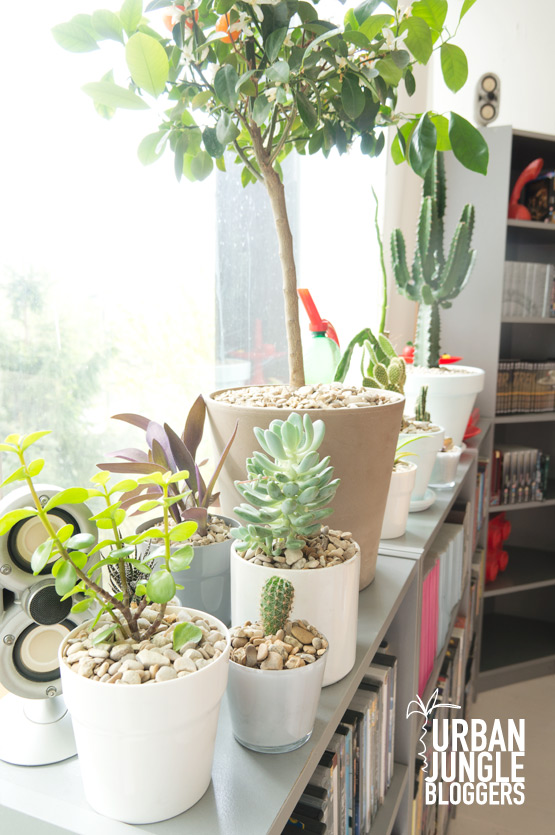 I noticed that its leaves have this pearlish color in the sun. Kind of magic, right?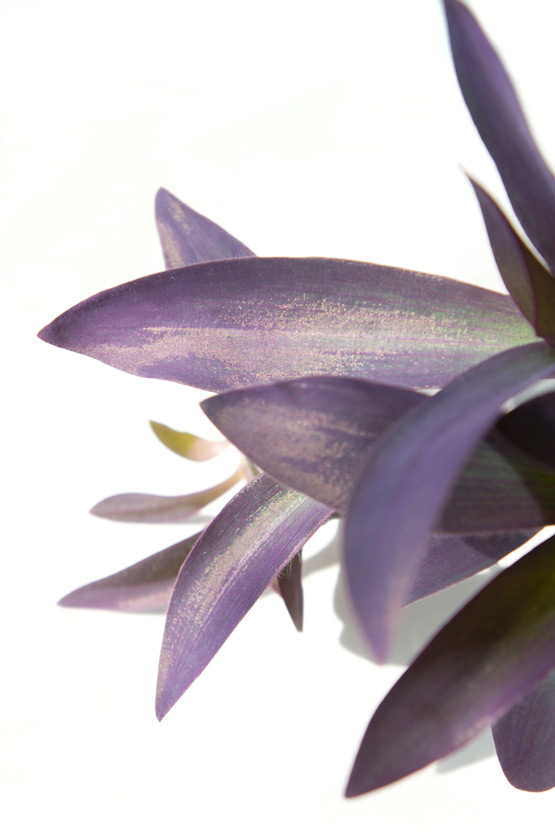 The fresh green succulent on the left is very happy in the sun, he's truly thriving and growing fast. I think it's because of his Monegask roots 😉 He's the cutie in my first Urban Jungle Bloggers post (in the last image!).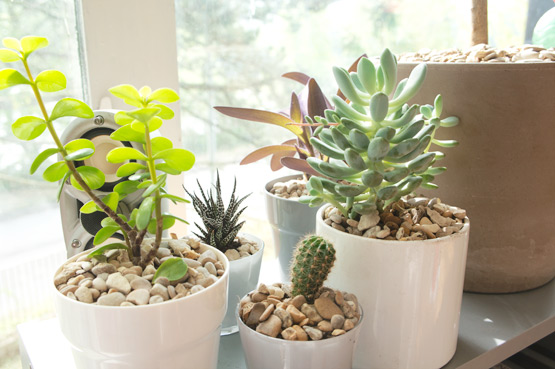 More pictures of our cinema room here (before & after) and here.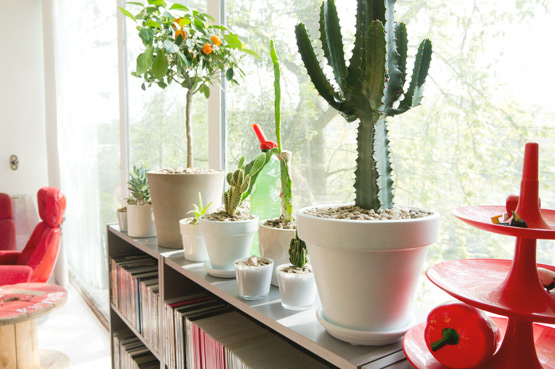 Urban Jungle Bloggers is a monthly series hosted by 2 bloggers: Igor (Happy Interior Blog) and Judith (JOELIX.com). Every month we share ideas to create an urban jungle through styling ideas, DIYs and green tips & tricks. You can find additional inspiration on our Urban Jungle Bloggers Pinterest board and keep up-to-date via our Facebook page. Want to join? Subscribe to our monthly topic newsletter or use #urbanjunglebloggers on twitter and instagram. Let's bring some green into our homes and blogs!

► For more balconies & windos sills also check out: Little Big Bell /// Trend Daily /// Emilia und die Detektive /// Anya Adores /// Label 1114 /// Colourliving /// Mouseblossom /// Junifaden /// Style, Space & Stuff /// Interior Novice /// Universal Sine /// The ZEN succulent /// Il Mundo di Selezione /// Mocha /// Armoire, Pegs & Casserole /// Look! Pimp your room /// It's nice here /// Flora Inspiro /// Pötit /// Jillian in Italy /// Luloveshandmade /// Little Star Blog /// Free like a bird /// Mia Fleur /// Hipaholic /// 30s Magazine /// Aentschie's Blog /// The Startup Wife /// Redhead & Yarn /// Emerald Green Interiors /// Knobz /// Ohio is my reset button /// I don't know how she does it /// Rosa Rosen /// Anna im Backwahn /// Apartment Apothecary /// Facing North with Gracia /// Wanesia /// Miris Jahrbuch ///