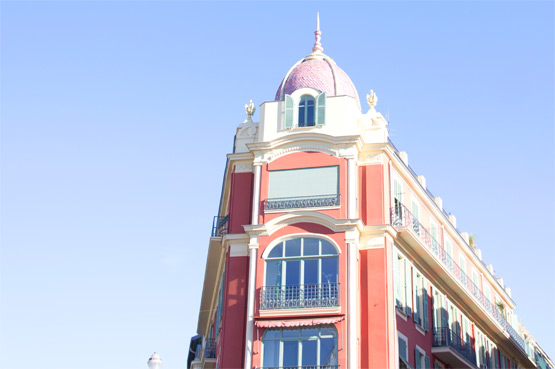 Today I wanted to share a little bit of extra sunshine and color with you, from my little trip to Nice a few weeks ago. It was so nice to escape the grey & cold for what seemed like just nine minutes. The weekend was full and busy and I spent my time off snapping pictures of the blue blue sky. It totally reinvigorated me.
How crazy and pink is the famous Auer patisserie: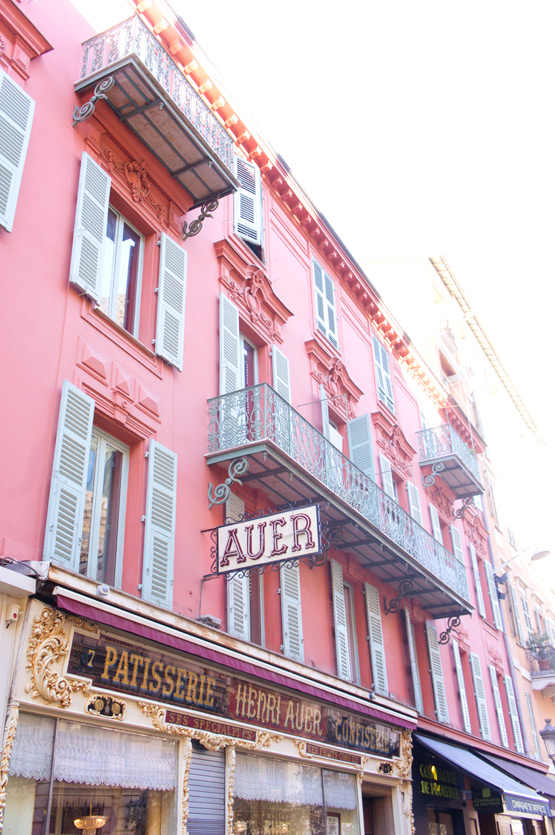 I never get enough of palm trees! It will take a few more decades until mine will be this tall: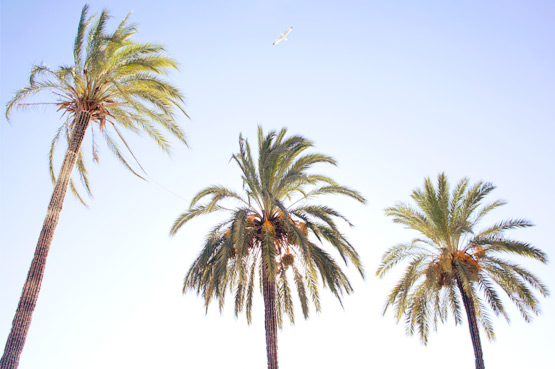 Look at how it filters the sunlight, the perfect spot for a siësta: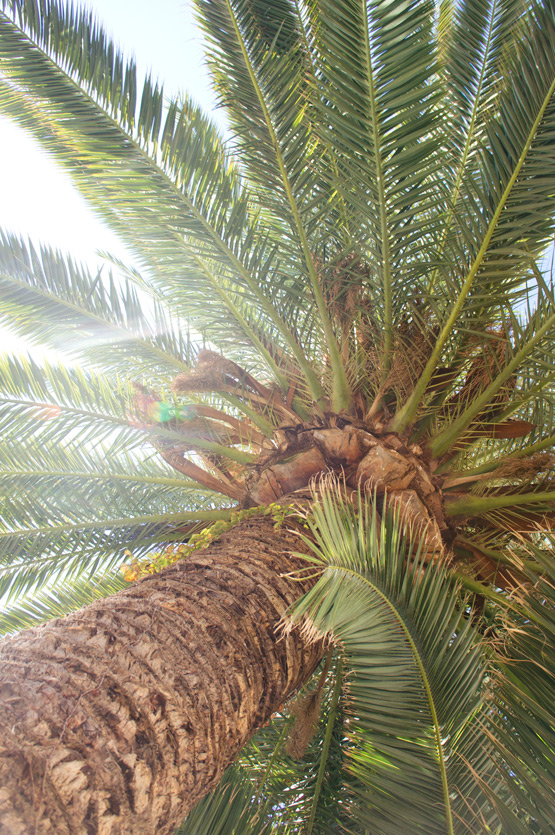 There's definitely an Urban Jungle Blogger living here: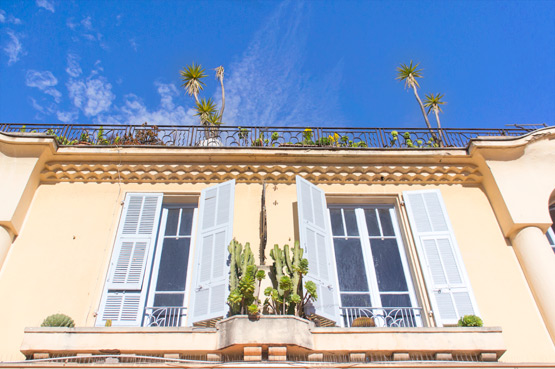 Beautiful and tasty garlic from the Provence at the market in Vieux Nice: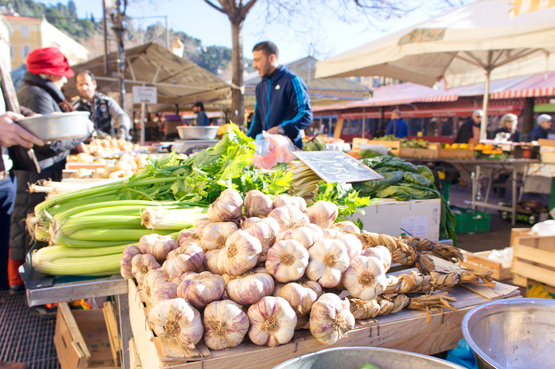 Le Promenade des Anglais: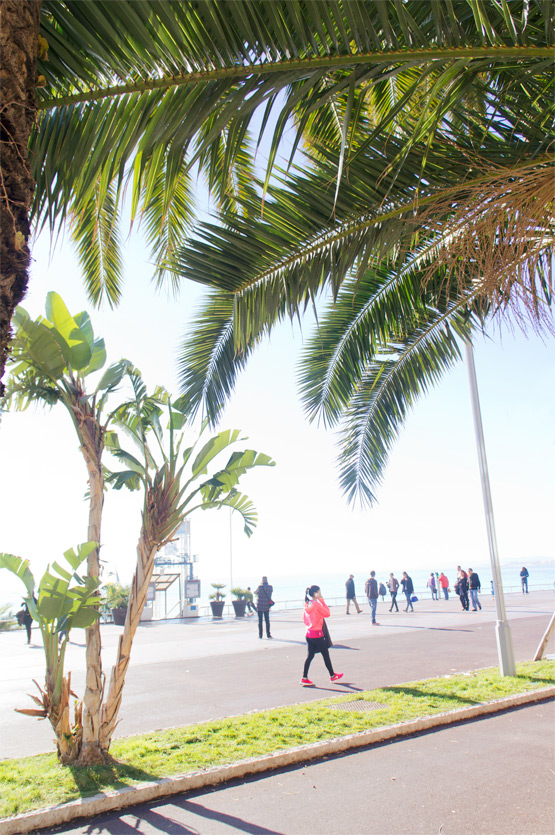 And another Urban Jungle Blogger having fun with planters at le Comptoir de Nicole, a Niçois bistrot: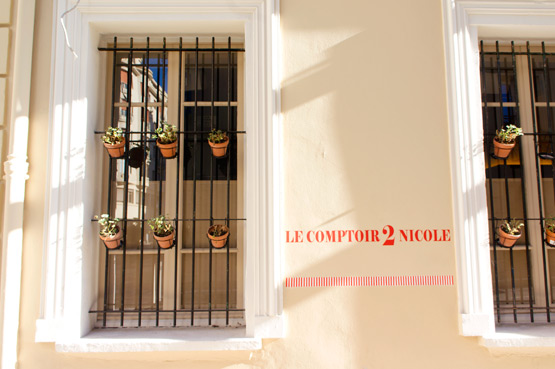 Great choice of color for this tricycle truck: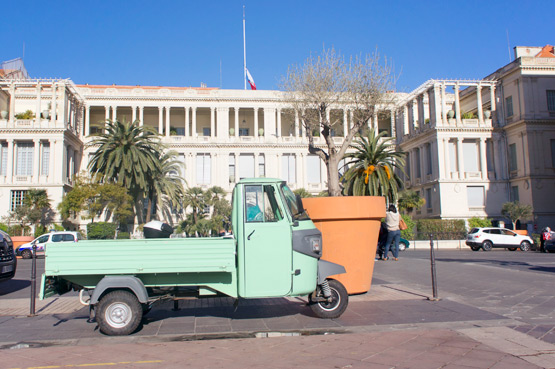 Je suis Charlie… at only a few meters from where earlier this week, three soldiers were stabbed outside a Jewish community center. It's a small and crazy world we're living in!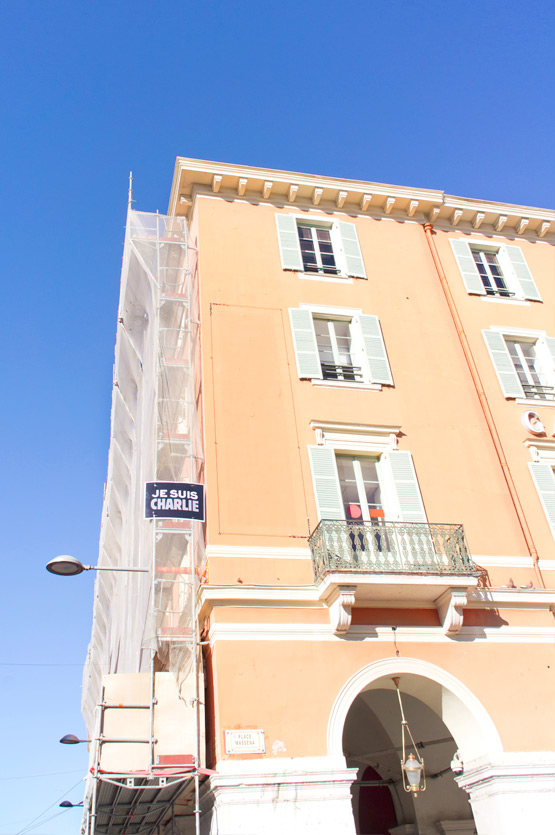 Never enough greens, never enough blue skies. It's such a cliché, but we're in the middle of the winter here in the Oise 😉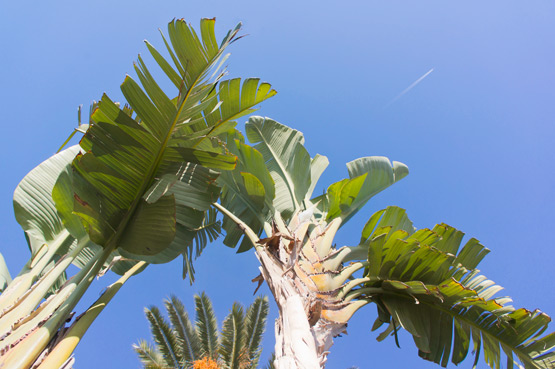 Have a wonderful and sunny weekend!