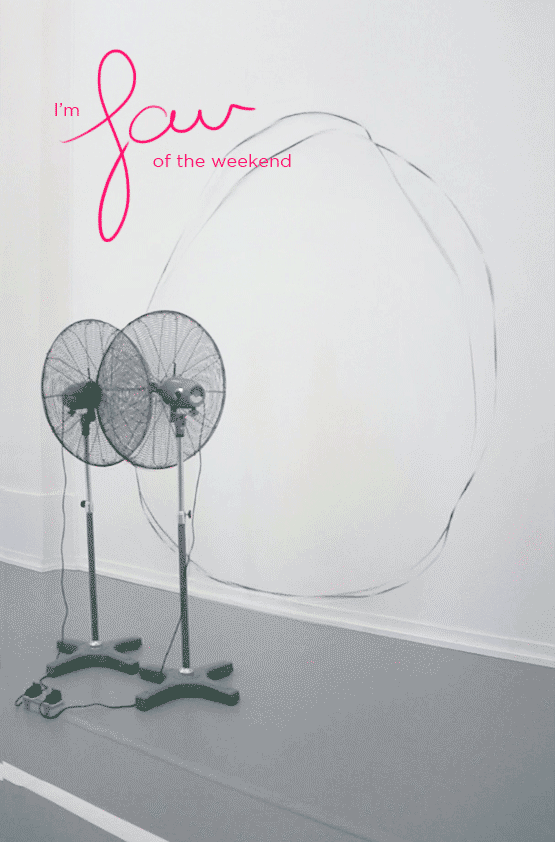 The title says it all: I'm not particularly fond of electric fans. But as we are in the middle of a heatwave here in France, we need them. Our home has no windows, only 2 doors and the outer walls are made of glass, so we almost live in some sort of greenhouse. We try to stay cool with fans but at the end of the day (or after 1 hour) I'm just so fed up with the noise of the electric fans. Ugh.
But on the other hand: I love eating popsicles and be fan-less outside. I wish you a very cool weekend!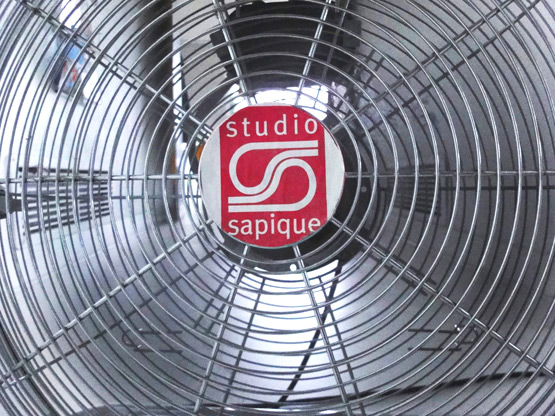 Artwork "Beyond the Fans" by Zilvinas Kempinas: 2 perfectly positioned electric fans keep loops of magnetic tape in the air. Dynamo Exhibition, Grand Palais, Paris.