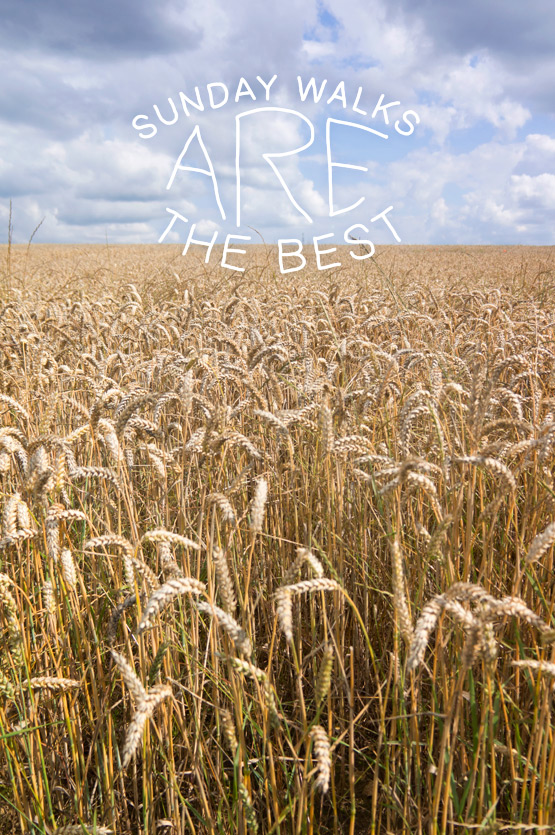 I wouldn't suggest it's the secret to a happy marriage, but our Sunday walks are pretty good. Robert and I tend to walk somewhere between 12 to 17 kms and bring water and snacks. Usually I whip up some sugar-free cookies or little cakes and we always bring some fruit too. Although it's so much better to pick them straight from the trees, like these delicious plums: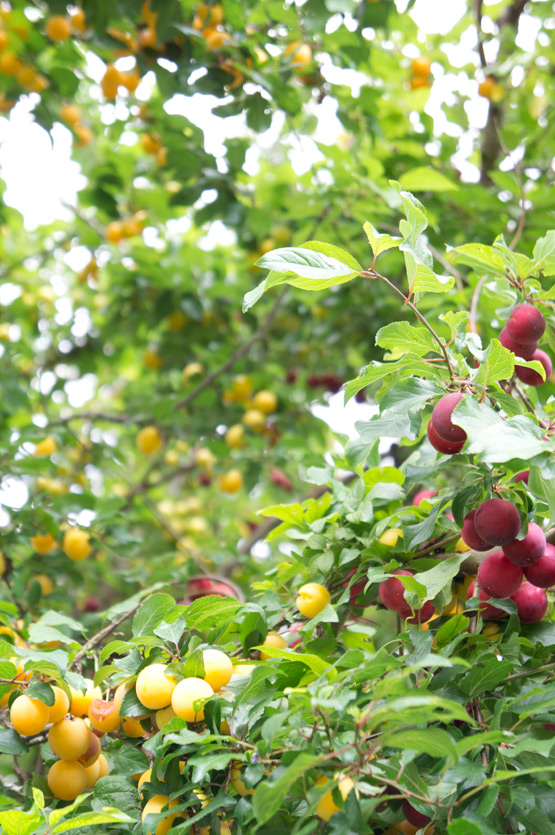 A few weeks ago, we spent a weekend in a chambre d'hôte at 10 minutes from our home, where we tested a new sports program (including balance ball yoga which was a lot of fun!) and where I received a blissful massage. In stead of having a siesta afterwards (I felt SO relaxed!), we went for a randonnée in the fields and forests and I picked some of the most delicious things I've ever tasted: these fresh green peas. Ever since, I've been wanting to go back for more. But unfortunately it was mostly cereals and corn this time: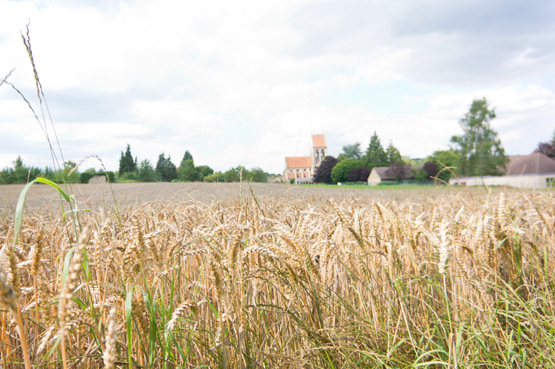 I'm totally guilty of digging up plants along the side of the road to see what it is. Which was relatively easy because the soil was soaked by the rain: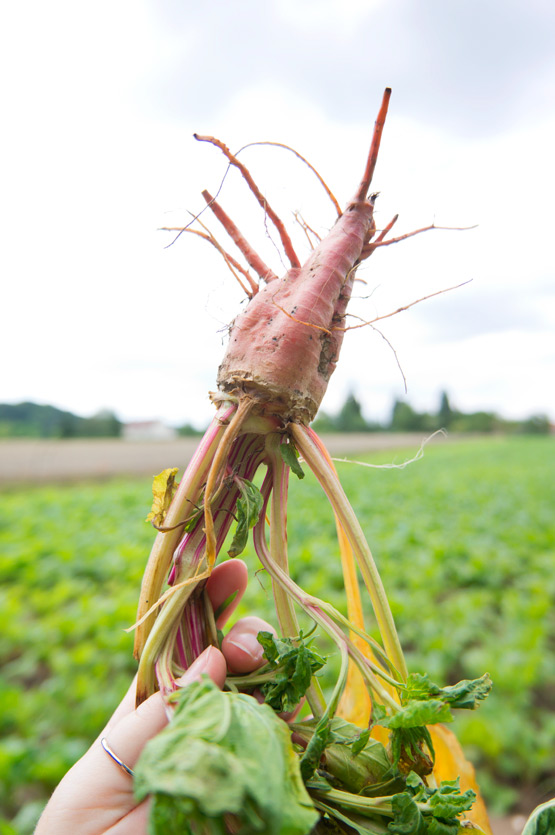 Not sure if it was because of le 14 Juillet, but I loved these colorful buntings: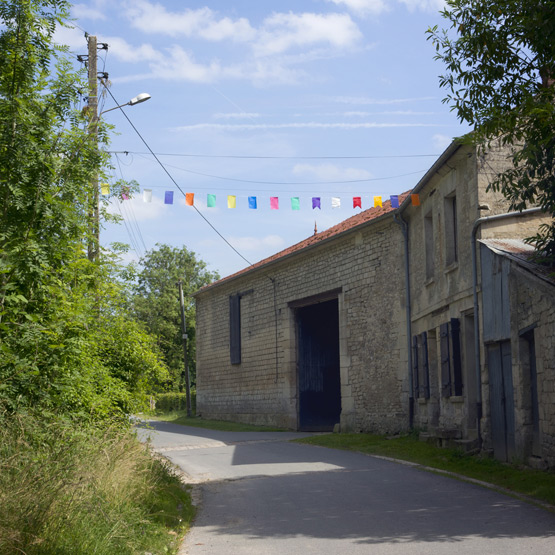 I've never seen any fresh peas at our grocery store or even at our market. Makes me wish we had a Farmer's market around here: the only local fruit comes from the Strawberry Man… I hope the peas I potted will sprout somehow. If not, my goal for 2015 will be to grow my own peas!