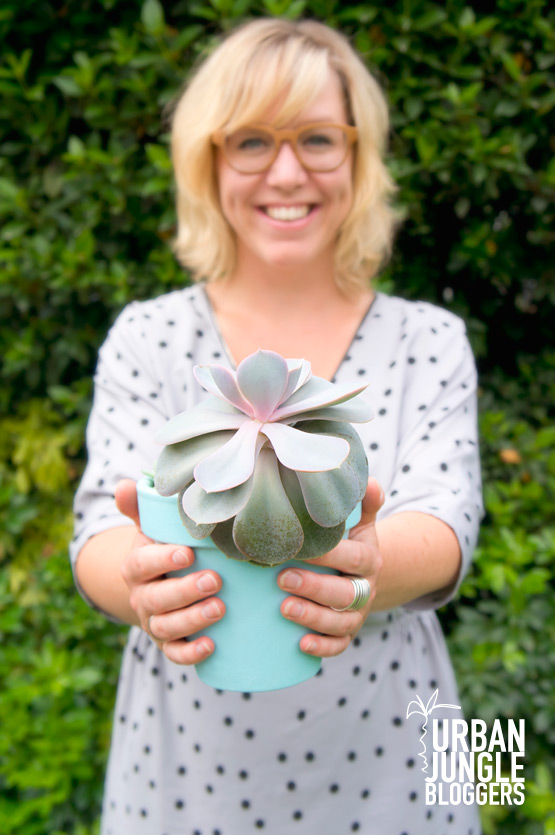 Let me present to you my little sister! We got to spend some time together this week and she was happy to model for this month's Urban Jungle Bloggers Edition about watering your plants. We had quite some fun playing around with greens and watering cans in the garden 😉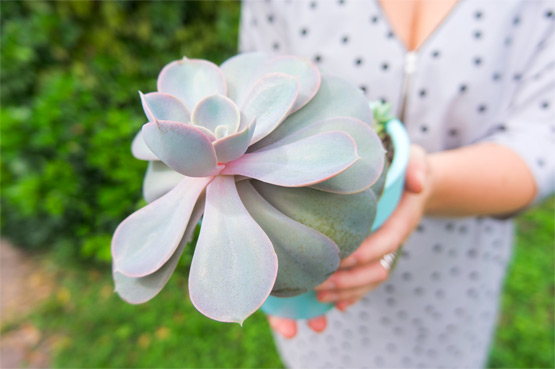 Actually I don't have a very precise schedule with watering my plants. It's all rather untuitive and I've over-watered and drown more than a few plants. Sometimes I forget one and it completely dries out. During hot weeks (like recent summer weeks) and when my jungle is growing fast, I tour the greenhouse at least once or twice a week. I use this big watering can and sprinkle a few cans of water around, like this: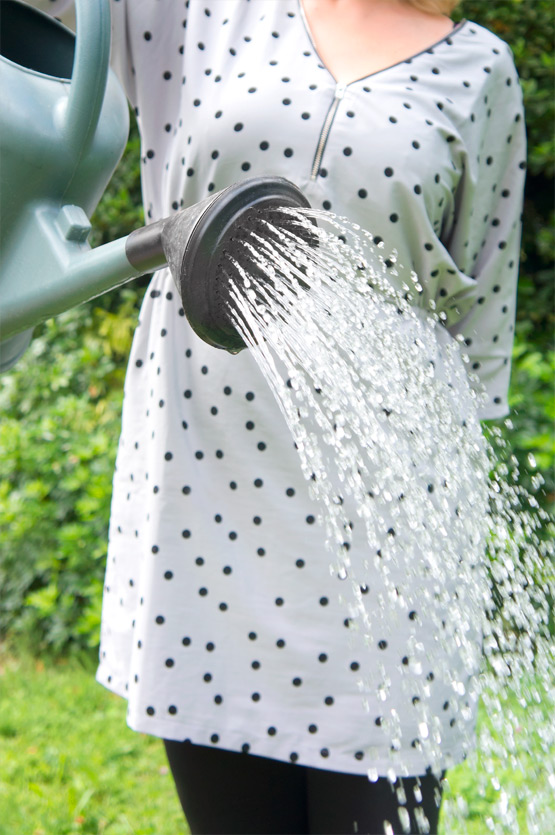 For the plants in our apartment, I use this Verso Diverso pourer on a, Evian glass bottle. It looks better and waters more precisely. To be honest I take much better care of the plants here, because I see them every day. My Euphorbia for example recently woke up from hibernation and is growing new tips all the time. He seems to respond well to a daily sip of water, so that's what I give him.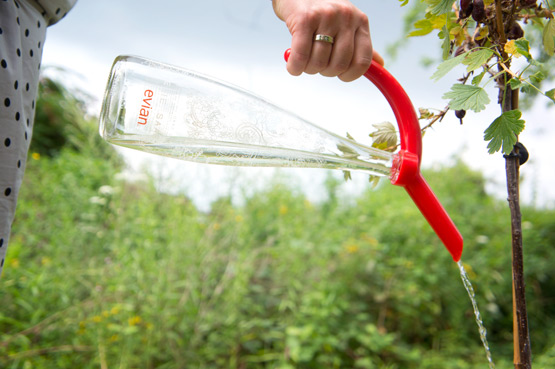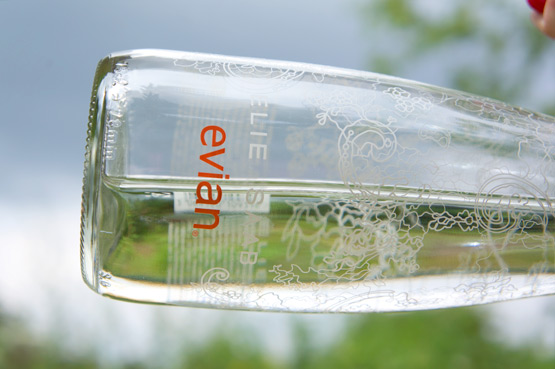 Sometimes when I'm not quite sure, I just Google for caring instructions. Really there are so many green tips & tricks all around. And if your aloë vera gets the right amount of light and water, he grows some new babies and looks very happy: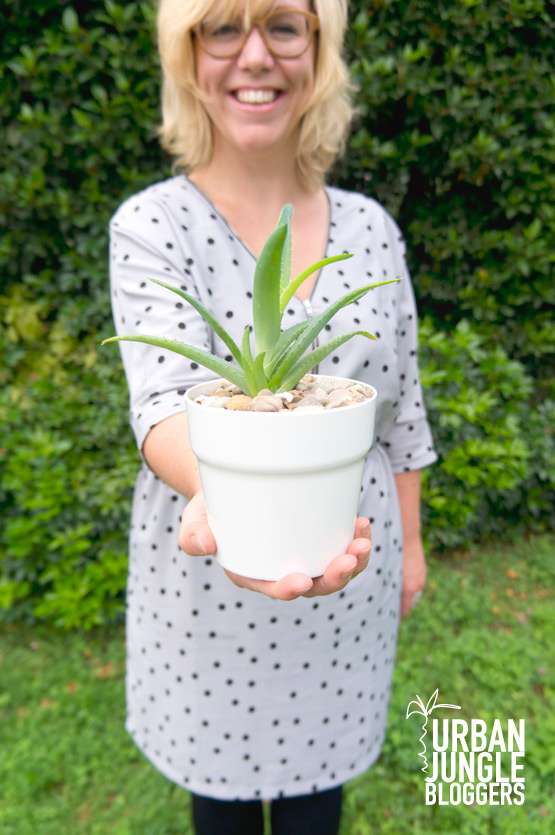 Seriously, I don't believe a black thumb exists. Caring for plants is not that hard, especially if you choose regular succulents or cactus plants. But if you need some help, there is this wireless sensor called the Parrot Flower Power. It tracks soil moisture, sunlight, ions in the ground and temperature. This tool reminds you to water your plant, add fertilizer or place it in a different spot. It connects with an app on your smartphone, like a helpful gardening assistant. Really, there is no excuse for not having thriving greens in your home!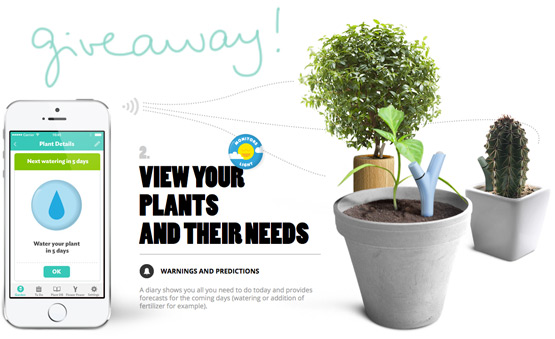 And the cool thing is, Parrot and myself are giving you the opportunity to win your own gardening assistant! To win a Parrot Flower Power:
► Follow me on Instagram
► Tell me in the comments below about your worst plant disaster. Did you ever kill one?
The lucky winner will be announced on August 4th. The giveaway is open for everyone worldwide: I'm happy to ship around the world 🙂 Good luck!

Urban Jungle Bloggers is a monthly series hosted by 2 bloggers: Igor (Happy Interior Blog) and Judith (JOELIX.com). Every month we share ideas to create an urban jungle through styling ideas, DIYs and green tips & tricks. You can find additional inspiration on our Urban Jungle Bloggers Pinterest board and keep up-to-date via our Facebook page. Want to join? Subscribe to our monthly topic newsletter or use #urbanjunglebloggers on twitter and instagram. Let's bring some green into our homes and blogs!

► Fore more plant caring tips also check out: Happy Interior Blog /// Lebenslustiger /// Look Pimp your room /// Mouseblossom /// No Apathy Allowed /// Hamburger Allerlei /// Mia Fleur /// Facing North with Gracia /// The Peppermint Land ///