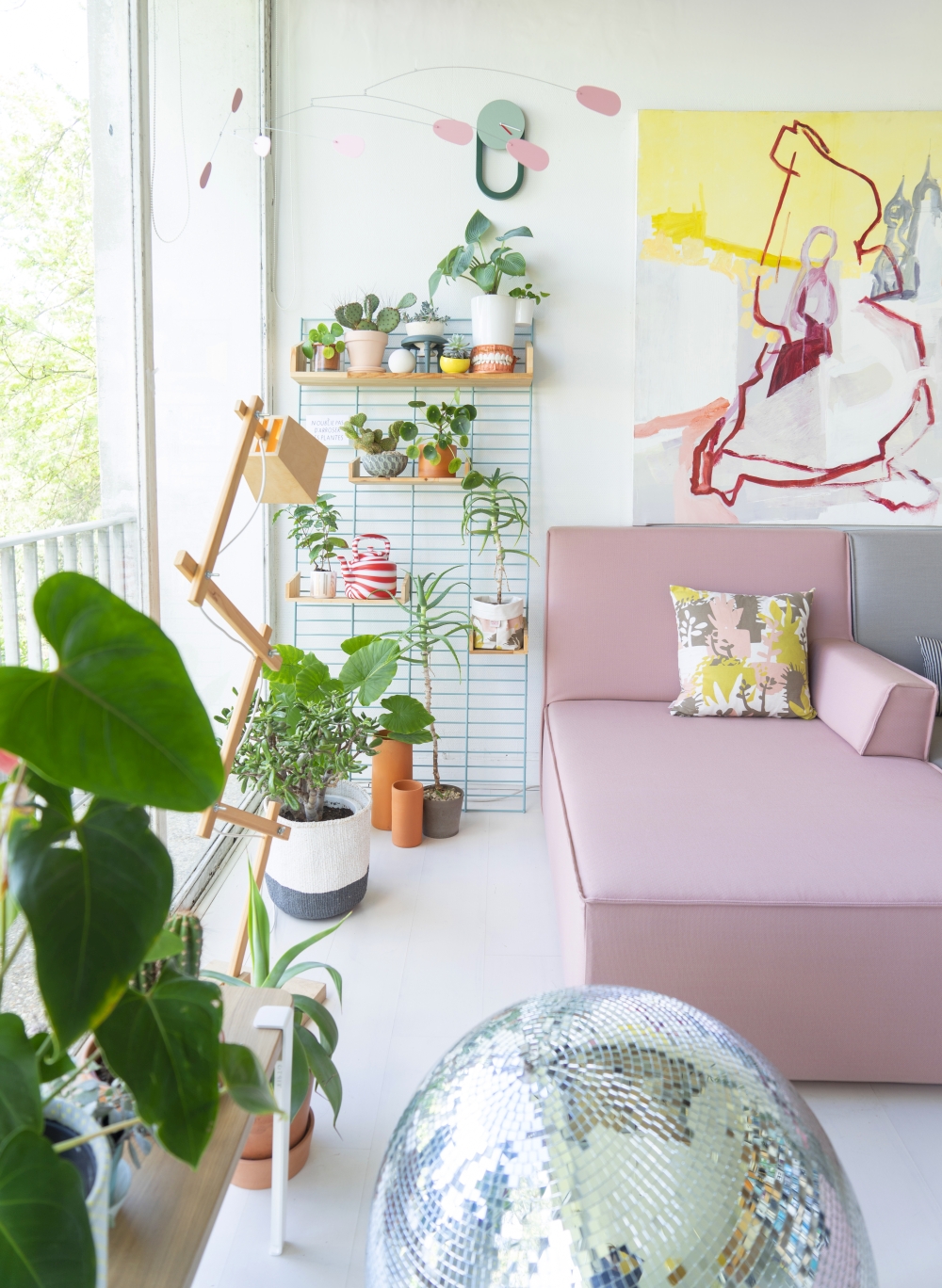 A few weeks ago one of the best deliveries ever arrived: our new sofa from Cubit! The huge, comfy, beautiful and pink & grey sofa, transformed our livingroom and even our lifestyle: I've read several magazines from cover-to-cover; as well as one book (The Signature of All Things by Elizabeth Gilbert). We've dreamed of a new sofa for years: as much as we like our armchairs and cinema chairs: there's nothing better than a large sofa to hang out and relax. And to read!
I created a little video about the Cubit sofa, you can watch it here, or read more below: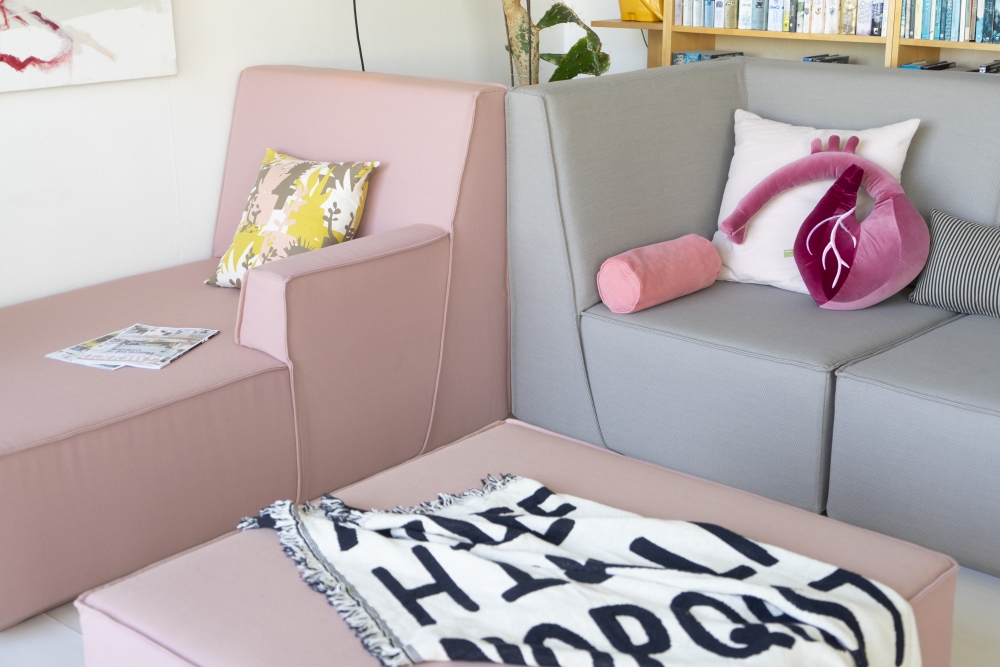 Now that our home is for sale, we knew we wanted a sofa that would look good here, but also in our future home, wherever that may be… and that's where Cubit comes in: they make high quality modular sofas that you can design yourself on their website. From more than 600 different modules you can create your own design: a classical 2- or 3-seater, a corner sofa, a low lounge sofa, or even a sofa landscape. The Configurator on the website works like a charm: you can play around with the different sofa elements and then visualize your design in 3D, which is very helpful to get an idea of the dimensions and shapes. Our two wishes were a daybed and a pouffe, to which we added a corner element and a chair element in grey.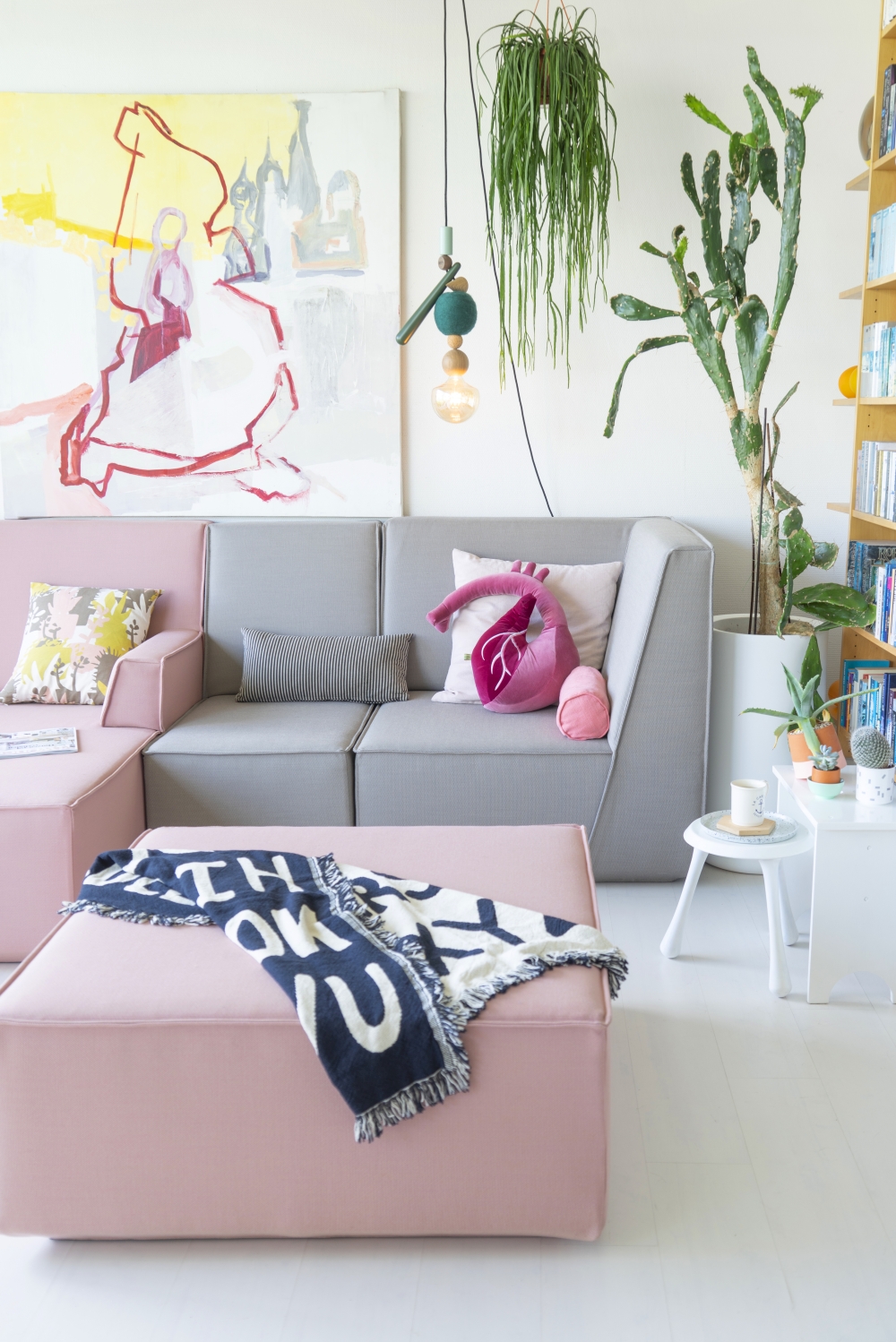 One of the strong points of the Cubit concept is the large variety in colors and fabrics that you can choose from. It is also the toughest part (at least to me!) because selecting your favorite color from the rainbow is nearly impossible. My first instinct was: yellow! Our living room has many yellow elements. But it's good to shake things up every once in a while and go for something completely different. Somehow lots of pink sneaked into our home in the past years and I believe that it's actually a really nice neutral color. Cubit has several pink fabrics in their collection, and the virgin wool blend called Novum in Flamingo Pink was my favorite: it has a sleek and luxurious look and matched nicely to the even more neutral Stone grey.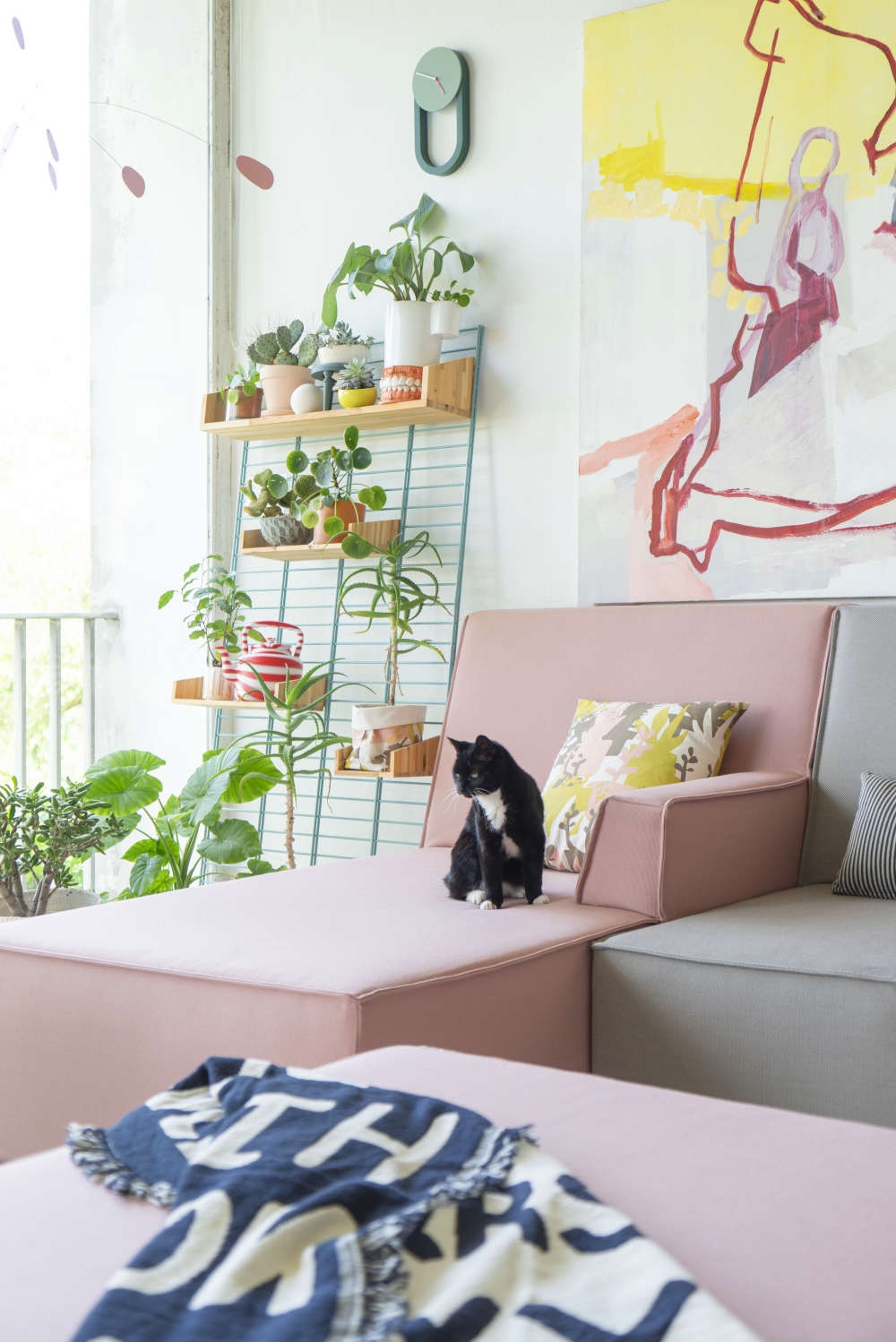 The design of the Cubit sofa is very square, sleek and no-nonsense. But also surprisingly comfortable with good support in the seating area, back- and armrests: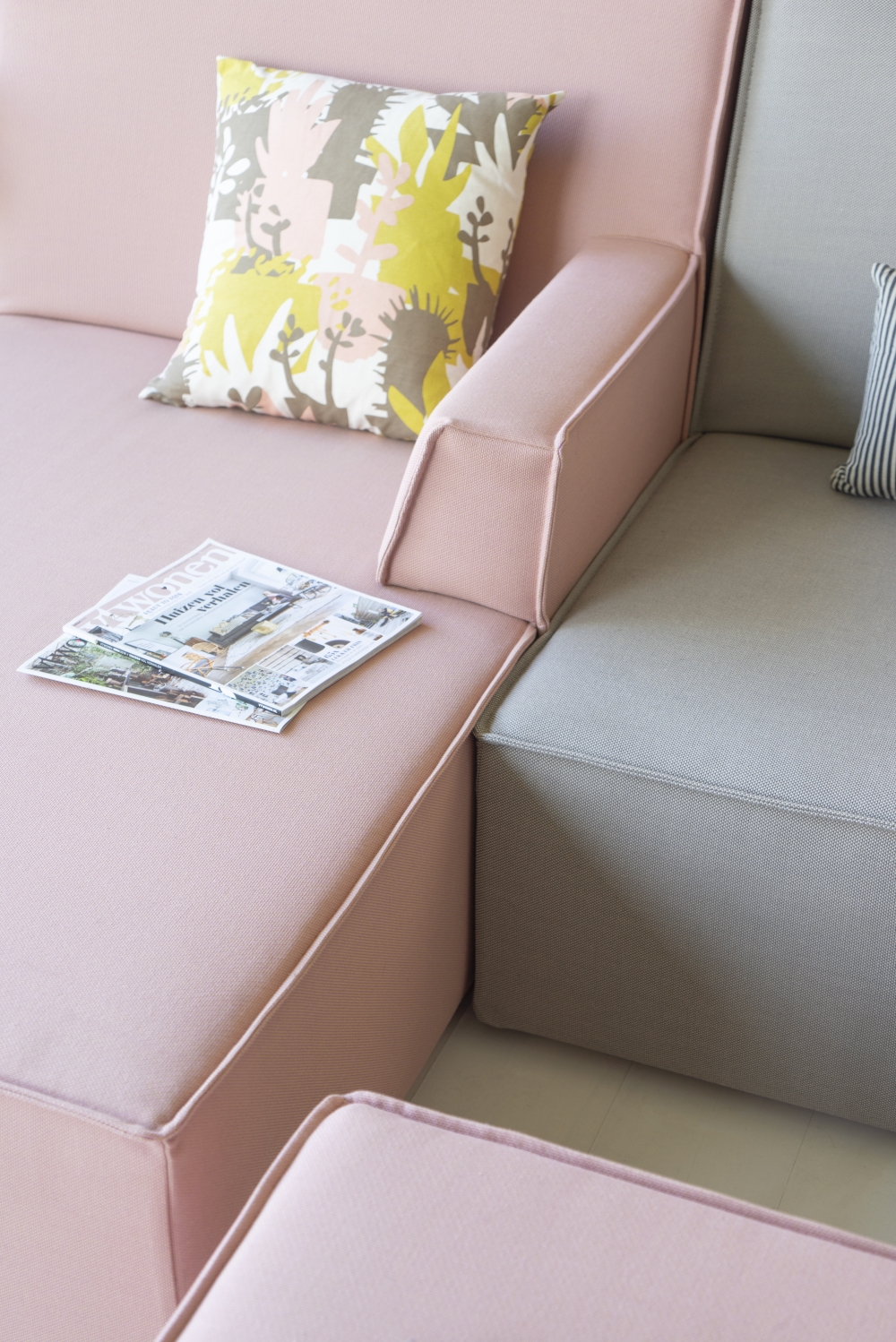 Robert was slightly worried about that the sofa would slip on our white floor: but the non-slip rubber base completely avoids that: they simply don't move! Which makes moving them around quite a little workout 😉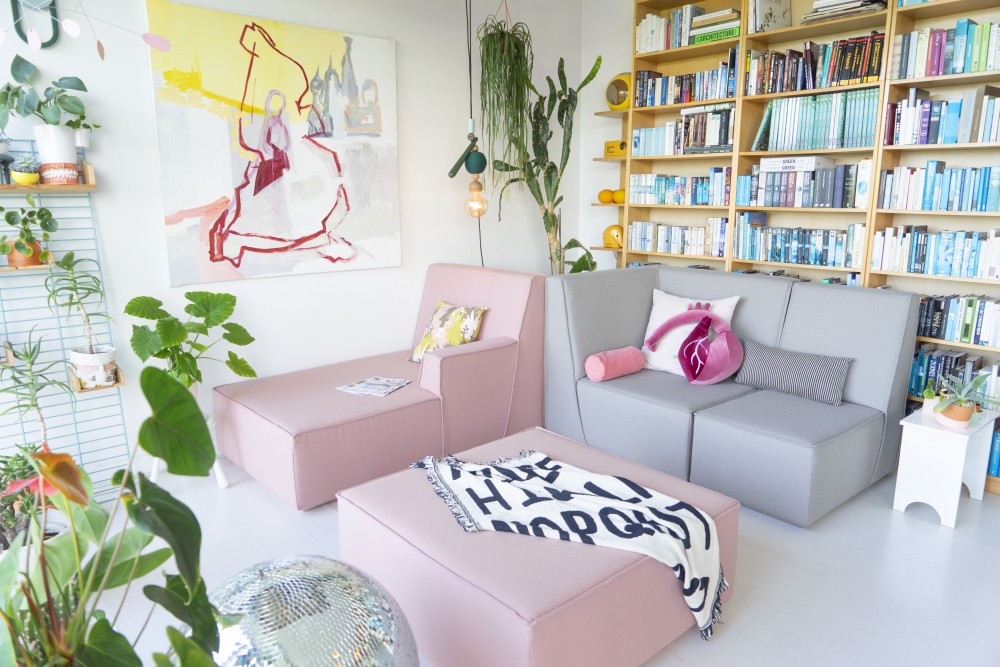 A different setup with the corner module and the chair: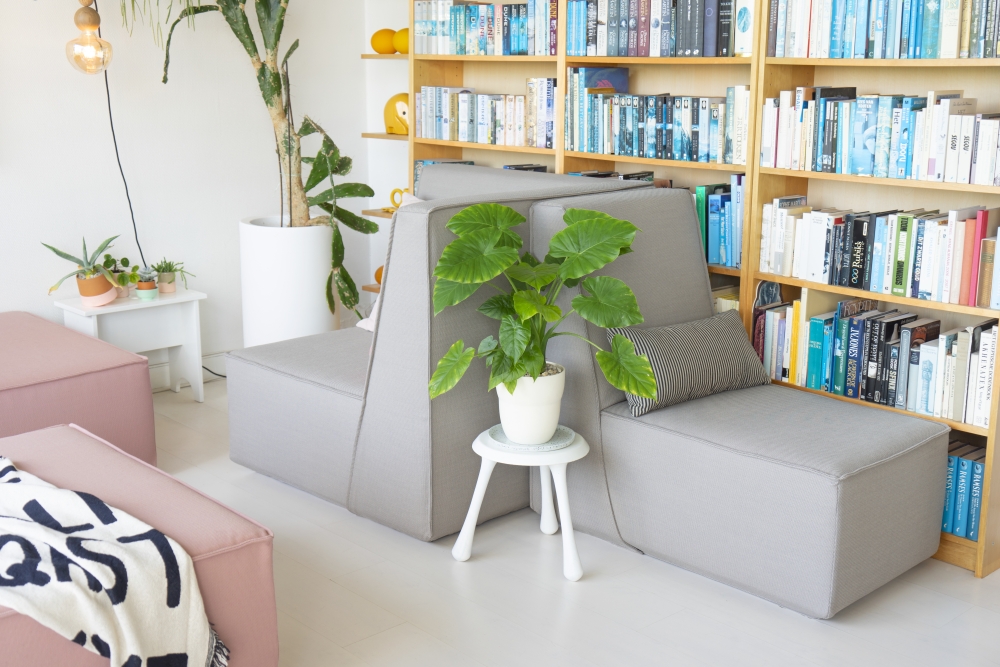 Dwjareb and Otta also approved the new sofa, although they're still a little bit impressed by its size and new-ness. But that's good: at least they won't destroy the fabric right away. And good to know: the covers can be removed and cleaned, which is great!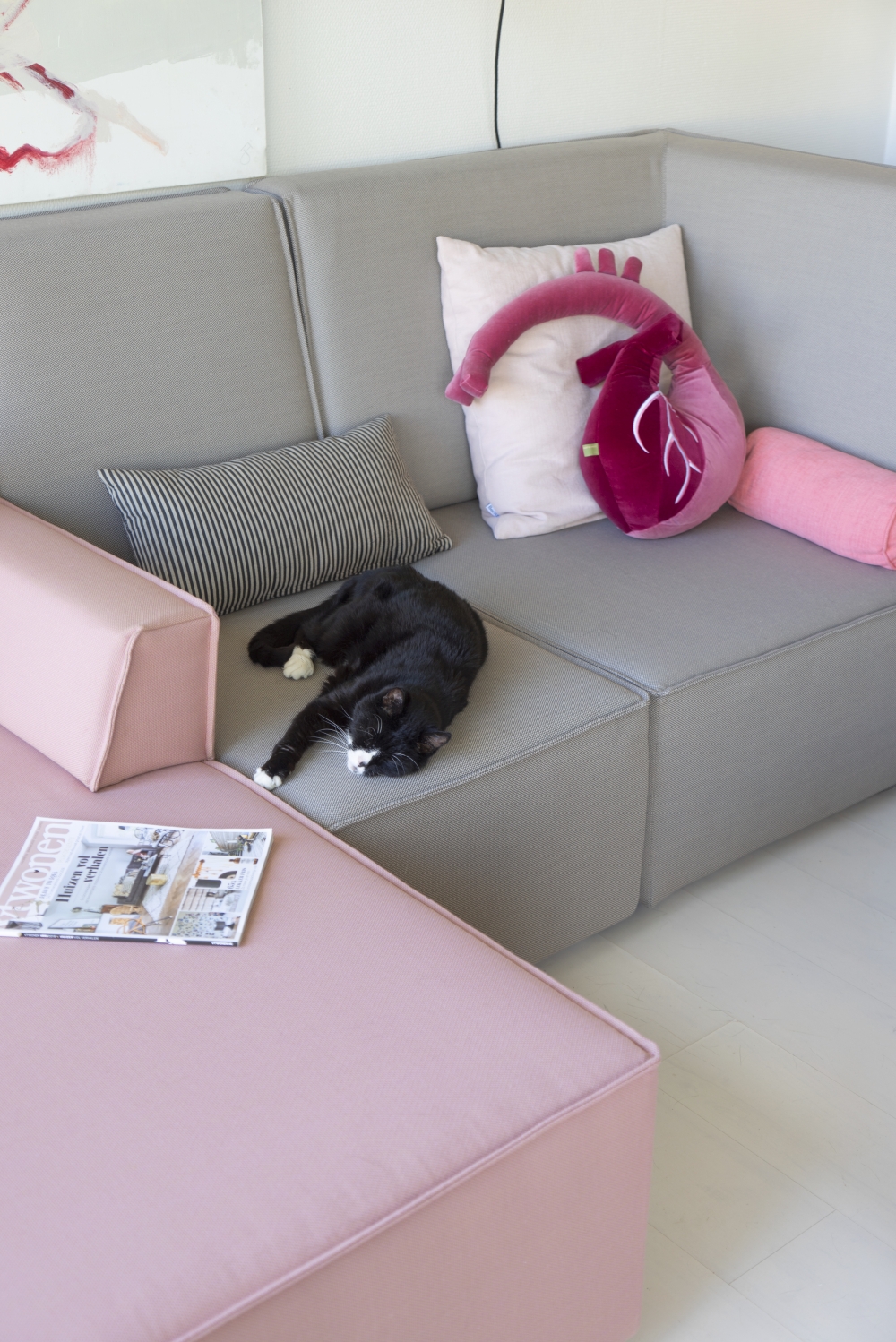 The fabric fits so nice and snug around the base & foam of the sofa modules and the quality feels really good. Now that we've used the sofa for a few weeks, there are still no inelegant dents in the seating area and it doesn't look all saggy. According to Cubit their sofas never lose their sturdiness. So let's hope they deliver on that: I'm sure we will enjoy this sofa with its timeless design for years to come.
By the way, most of the sofa components are supplied by manufacturers from East Westphalia in Germany, a region with a long tradition of furniture production. Which makes that their sofas are Made in Germany. Fabrics and foams are Ökotex-certified and the transport distances are short. For now we are really (really!!) happy with our new Cubit sofa! From designing to delivery and end result: the entire process was so smooth, I can only recommend to check out their website if you're looking for a new sofa. Oh and once you're there: you'll see they also design very nice sideboards and shelves in a large variety of color… just saying 😉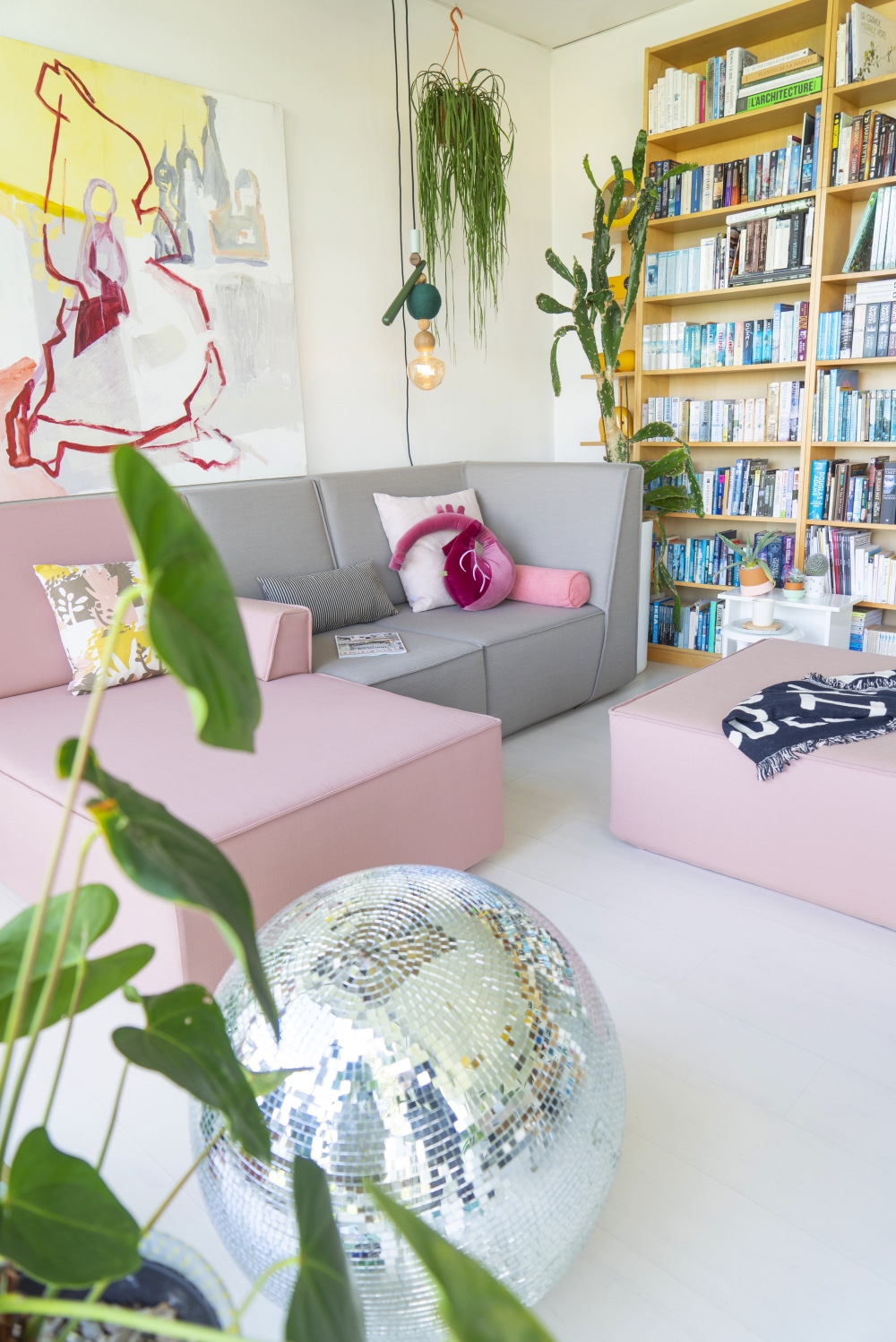 This blogpost was made in collaboration with Cubit. As always, all photos, the video, opinions and words are completely my own. Thank you for supporting the brands that keep JOELIX.com going! And merci Cubit for your confidence and great designs.