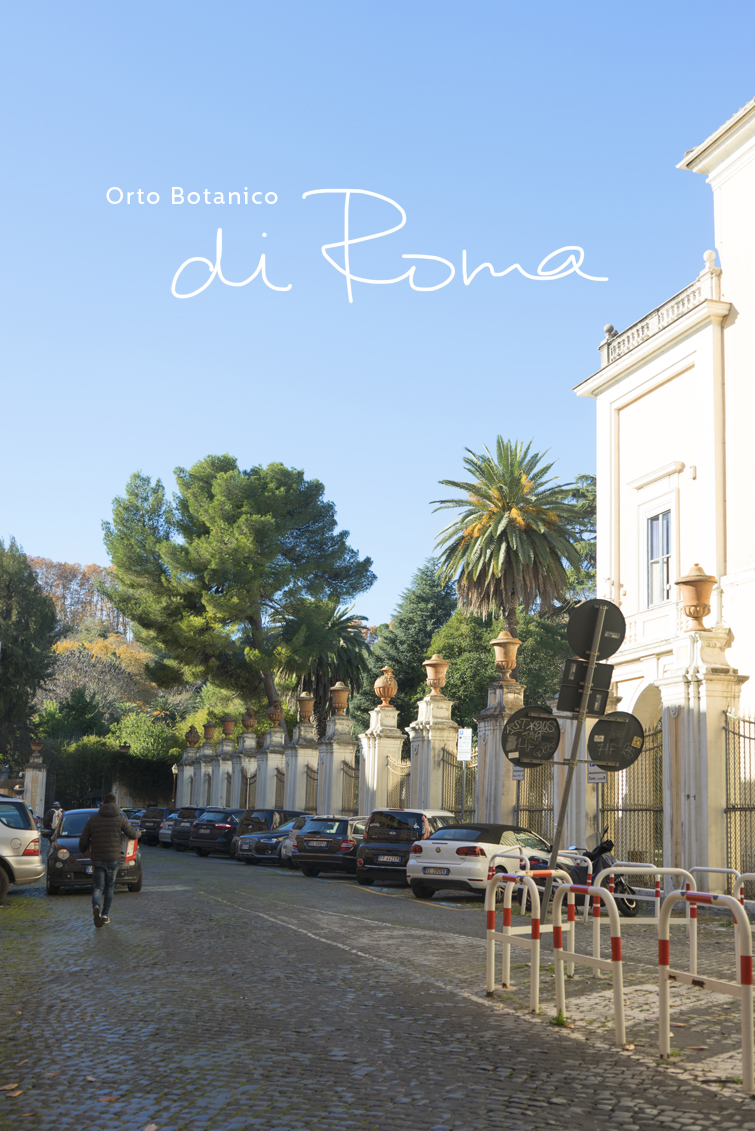 Some days feel like you received a precious gift. Not in a monetary way, that you may expect in this month of gift giving, wishlists, giftguides, giving to charity and advent calendars. But more in an "experience" way. Two weeks ago, after spending a wonderful weekend in Rome for #Blago2017 I was lucky to have an extra few hours in the city, all by myself. Now I love to spend time with cool people, but a few hours of calmth and sunshine in the Botanical Gardens of Rome were just wonderful too. Time to get my camera rolling, to soak up all the sunshine I could get before heading home to greyness at home, and to admire the lush palms, cacti, tropical foliage, greenhouses, bamboo and succulents. A true gift!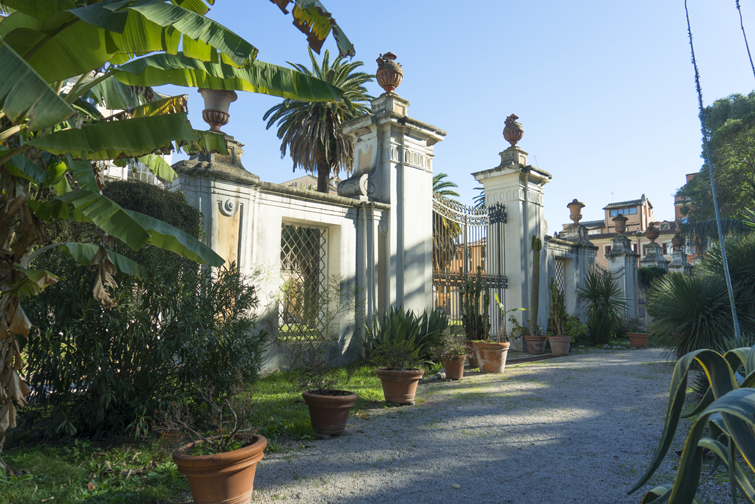 So let me share my gift with you in this post. Maybe it will inspire you to go visit your local botanical garden, or even visit the one in Rome.
The Orto Botanico of Rome Sapienza University is located at walking distance from the Vatican, on the west bank of the Tiber, outside the boundaries of ancient Rome. It consists of a 12ha parc on the slopes of the Janiculum hill, overlooking the 17th-century Palazzo Corsini, which was from 1659-1689 the residence of Queen Christina of Sweden, now the headquarters of the National Academy of Science and the Corsini Gallery. It looks rather majestic (photo above) I believe.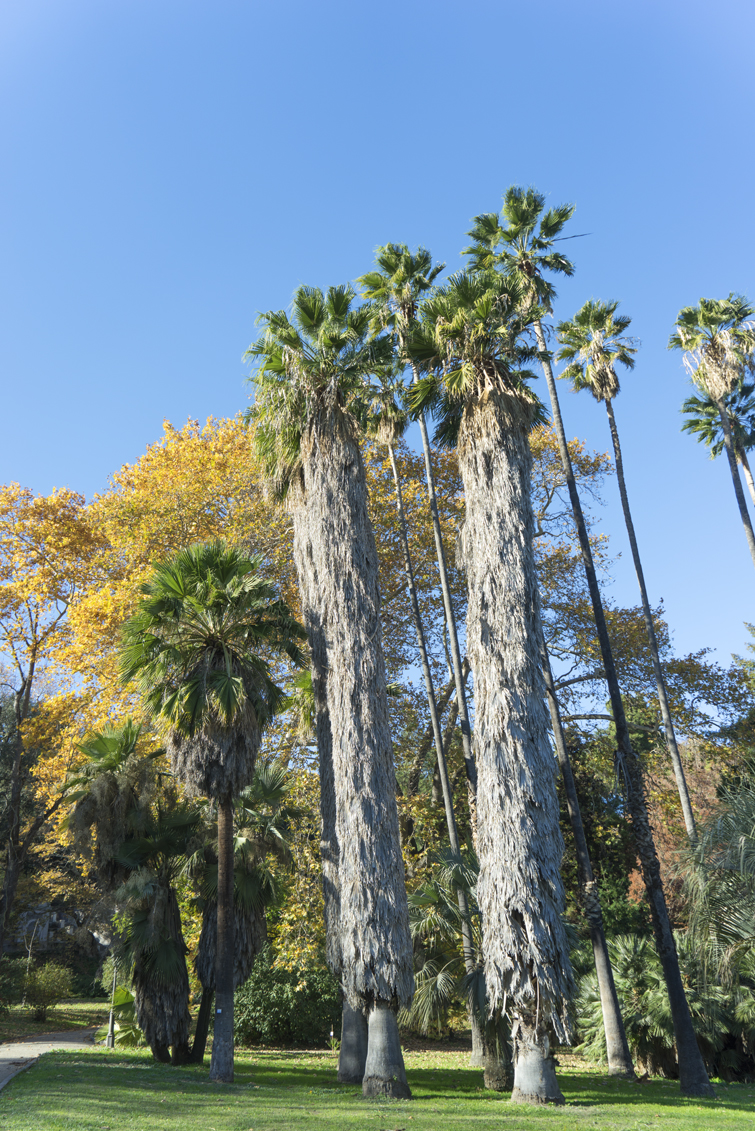 Two of my alltime faves: palmtrees and Opuntia cacti: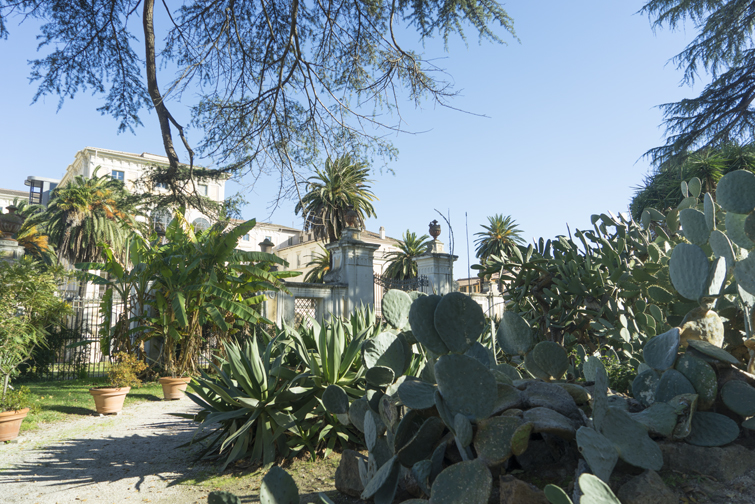 This tall cactus was sunbathing in front of the Palazzo Corsini: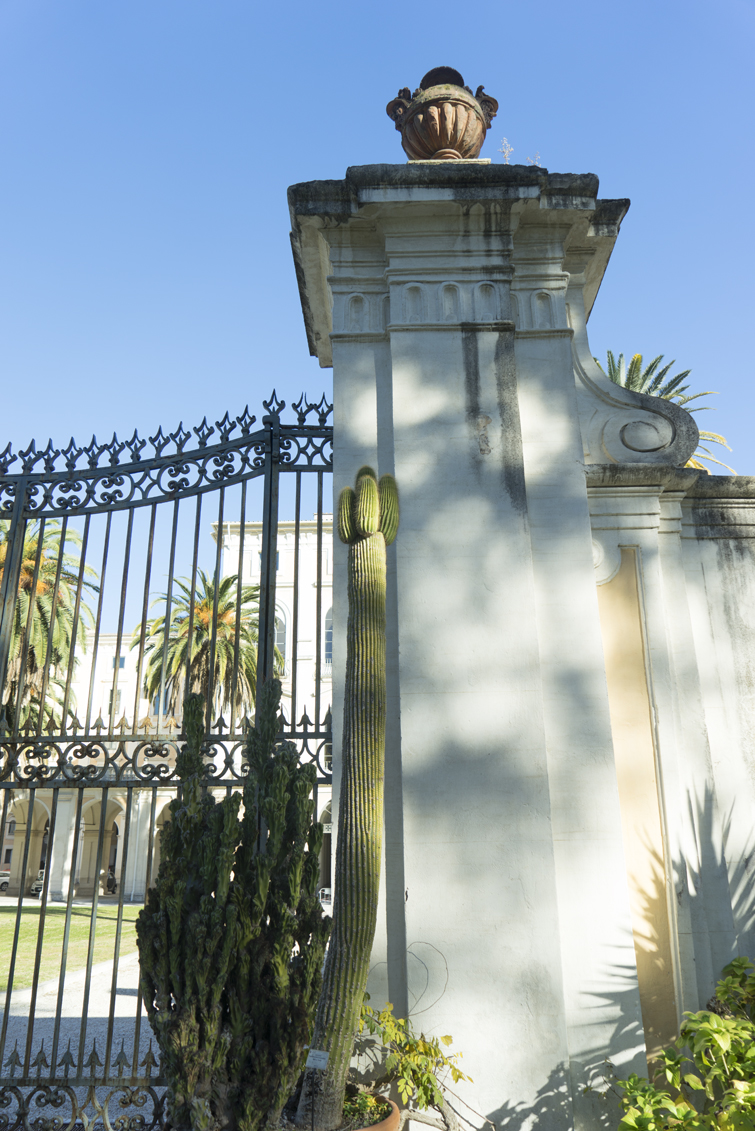 Rome… feels like LA: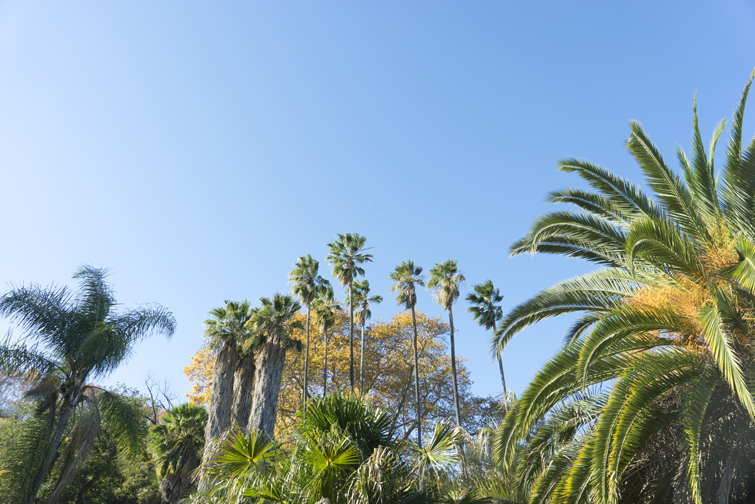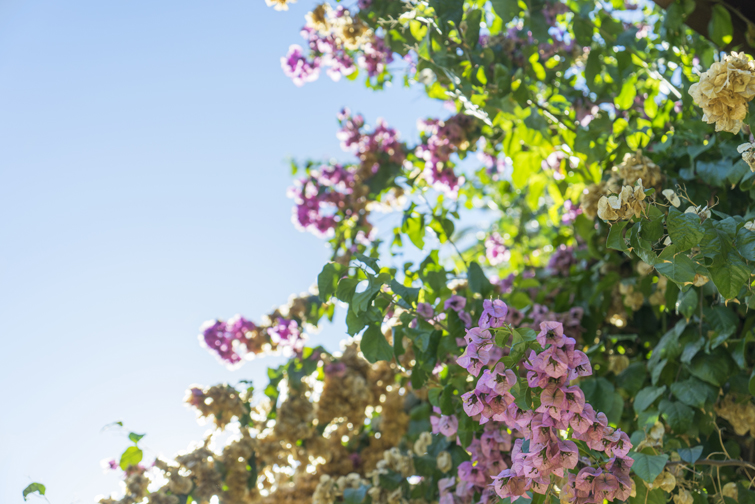 The exhibition greenhouse and in the front the "Garden of Simples" with flowerbeds with medicinal plants, structured bricks: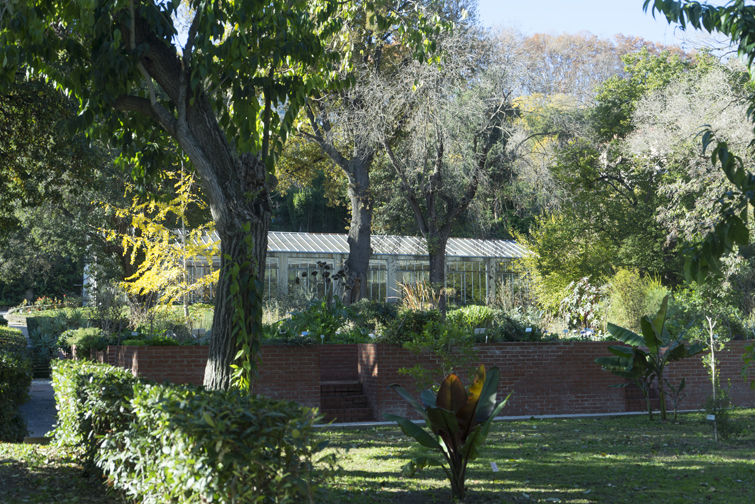 The perfect spot for soaking up sunshine, with a view on palms… and more palms: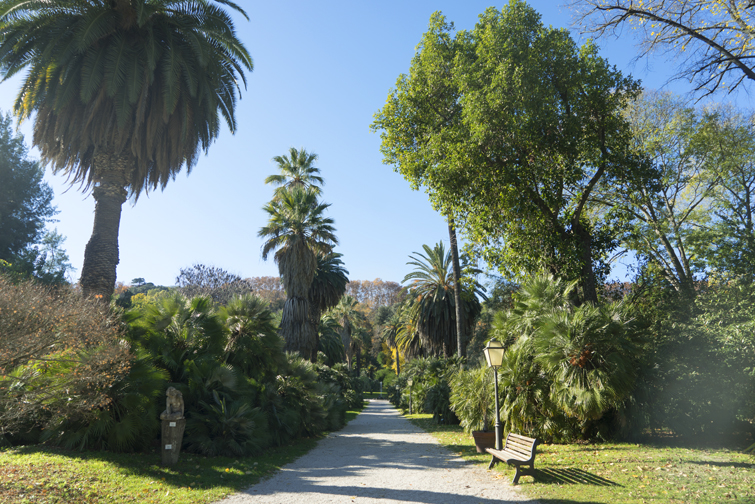 One of the unique features of the Orto Botanico, and one of the richest in Europe, is the Bamboo Collection with over 70 different varieties of bamboo!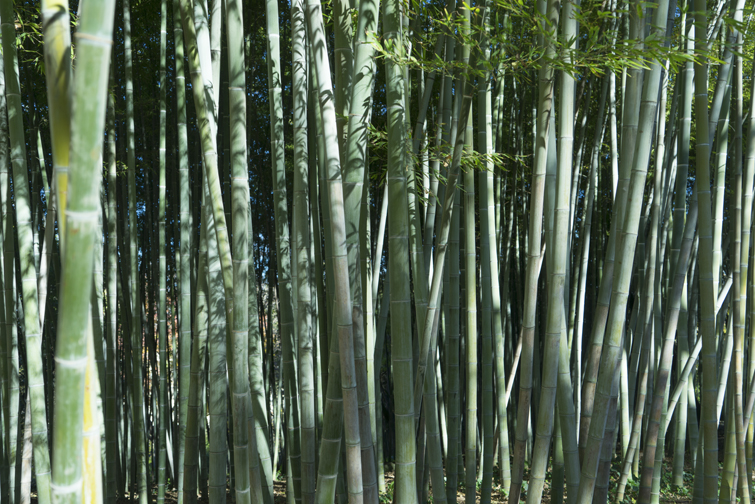 As the botanical garden is located on the on the slopes of the Janiculum hill, I got a really nice view over the old city of Rome through the autumn foliage: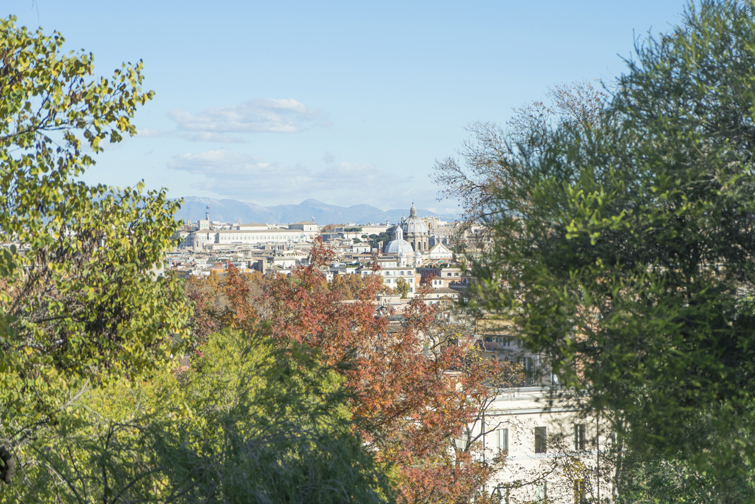 The French greenhouse was all empty, usually it's full of Haworthia, Lithops and Gasteria, but I loved the detail of the curved window. It was only when editing pictures that I saw there's a large pomelo tree in the background!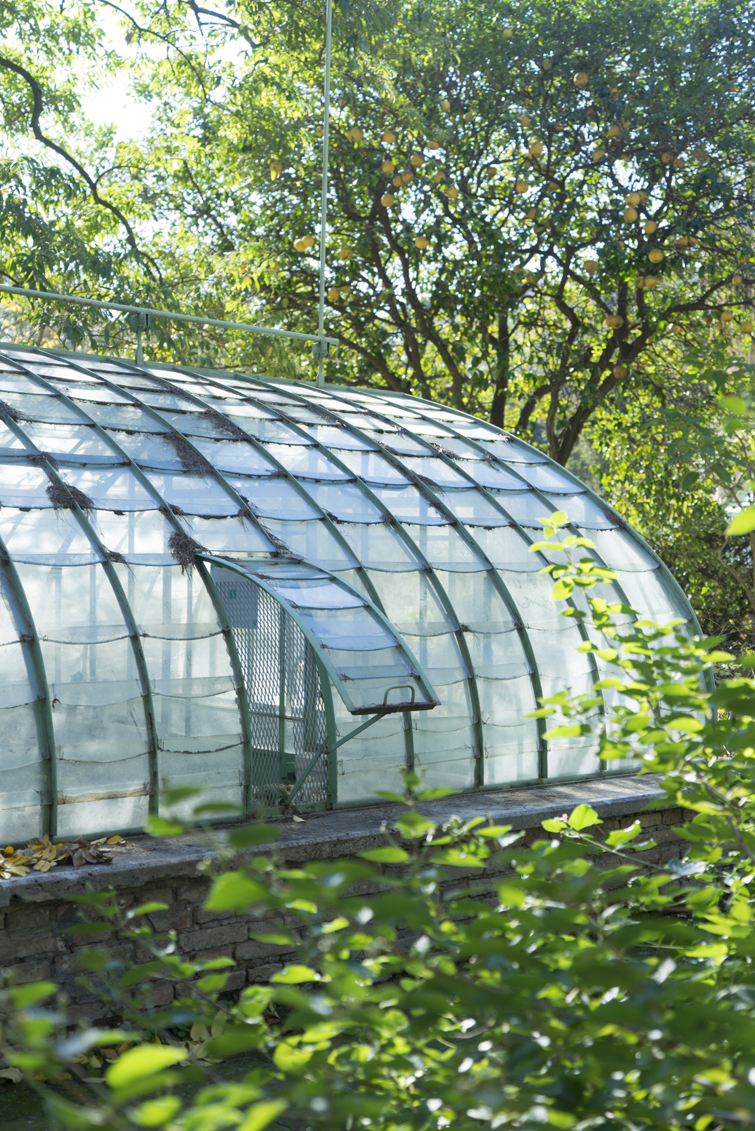 Did you like the little walk around the Orto Botanico with me? Check back soon as I'll take you inside the fabulous succulent & cactus greenhouse that you see on the picture below. Look at those blue glass details on the front. Gorgeous, right? Believe me, the inside is really nice too!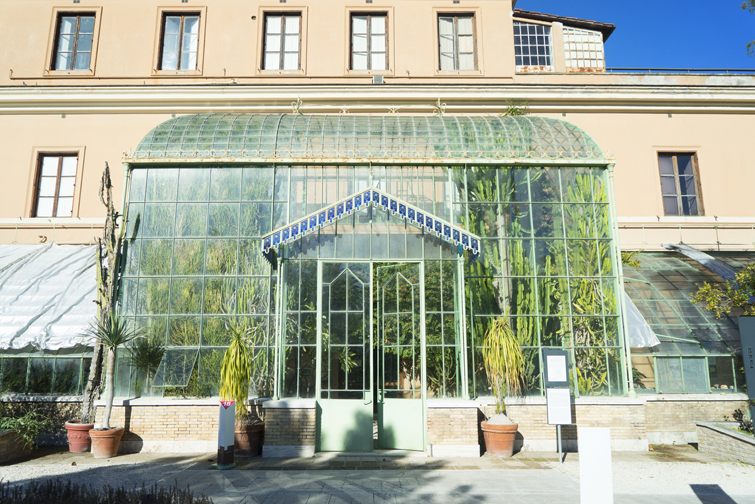 Orto Botanico dell'Università di Roma "La Sapienza" /// Largo Cristina di Svezia, 24 /// 00165 Roma /// Italy
Open Monday to Saturday from 9am to 5:30/6:30pm, entry fee 8€