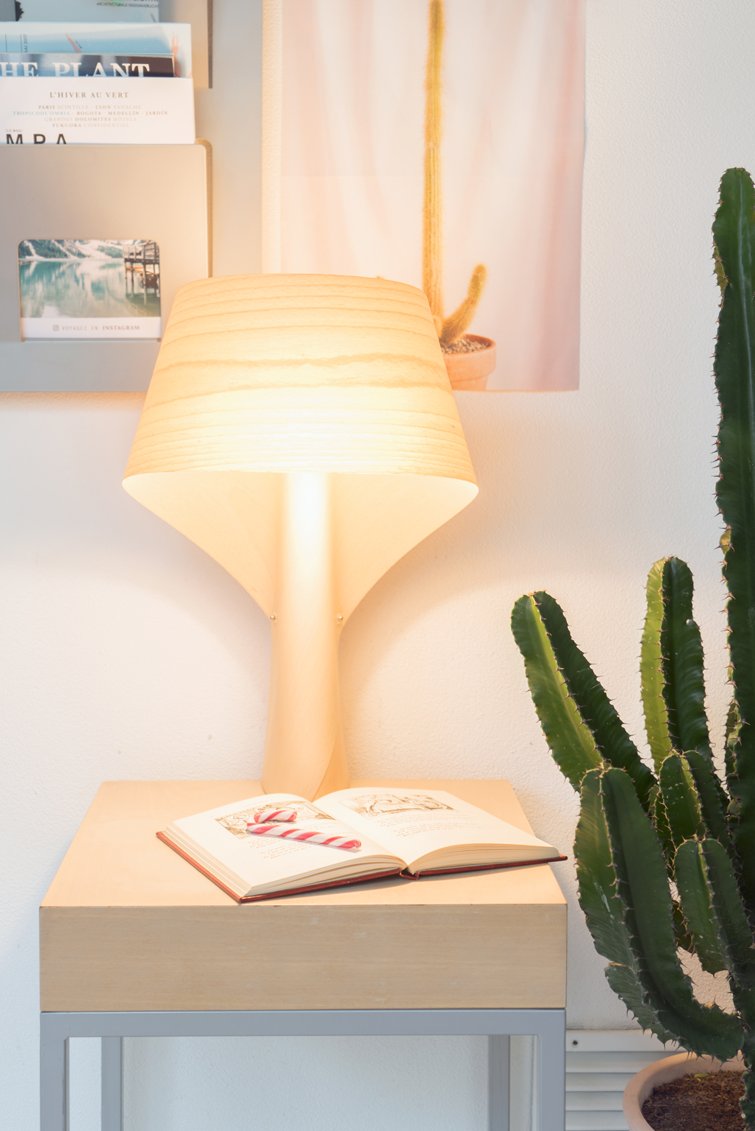 While keeping our home as "neutral" as possible for the sake of selling, it is a delight to make it actually look nice and cosy and feel like home while we're still here. Especially now that temperatures are dropping (we had some snow over the weekend!) and the dark days before Xmas are getting close, I'm slightly obsessed with extra blankets and candles. And with good light… because candle light is all cosy and pretty, but it doesn't allow you to properly read a book. Unless you would light a hundred of them 😉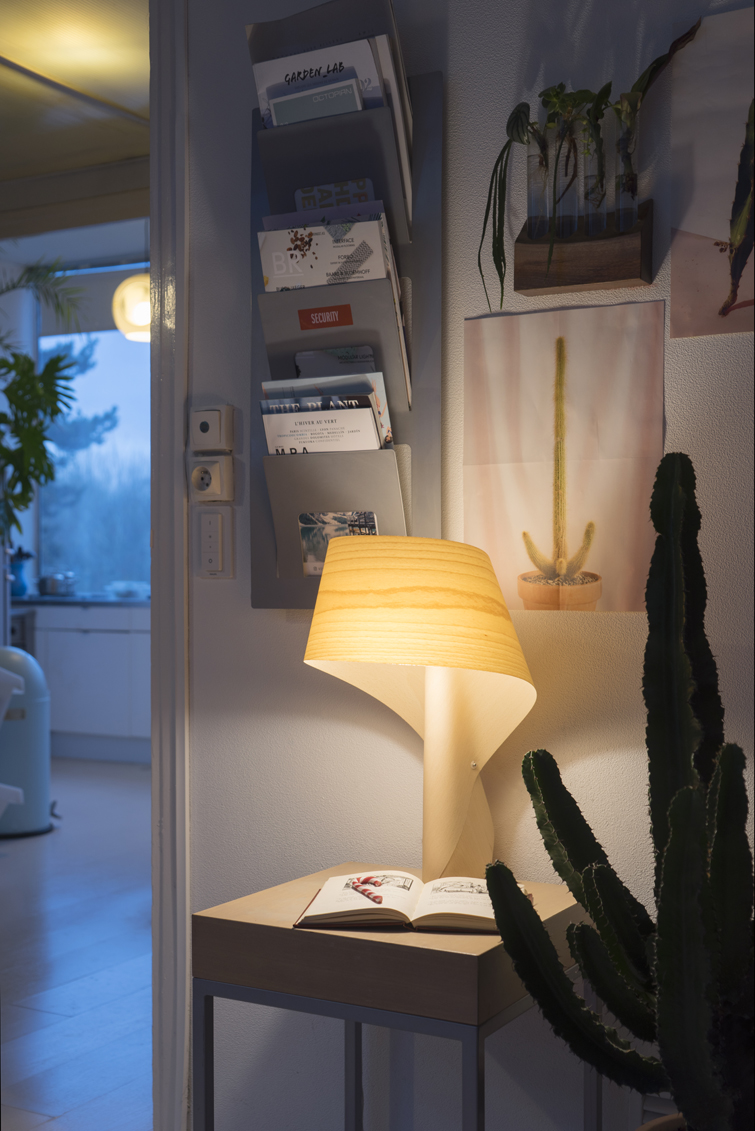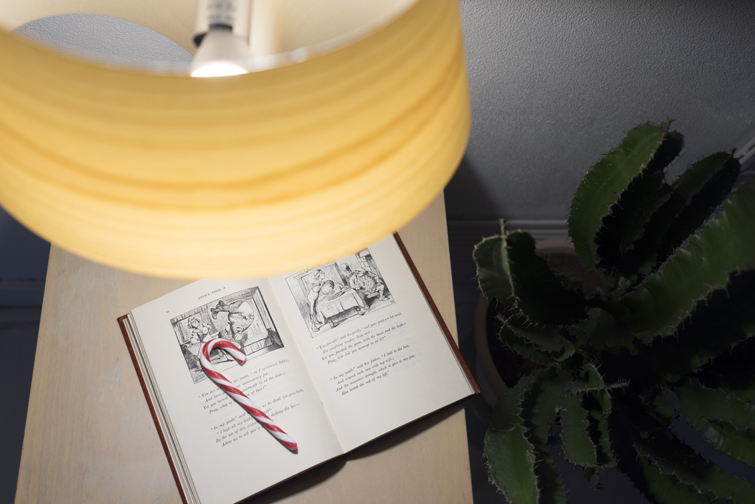 When I think of "warm", I also think of family, friends and even blogfriends. One of the most memorable blog evenings of last year was in Chiva, near Valencia Spain, where my LZF family hosted a garden banquet in their garden, near the LZF Lamps workshop and studio. Under the iconic decorative lighting in wood veneer, they set up a large table with tableware from Sandro's family, invited friends to cook a wonderful meal, and we had a magical evening. It is hard to catch evenings like this in words, but I tried to in this blogpost, together with a lot of photos. Sweet memories!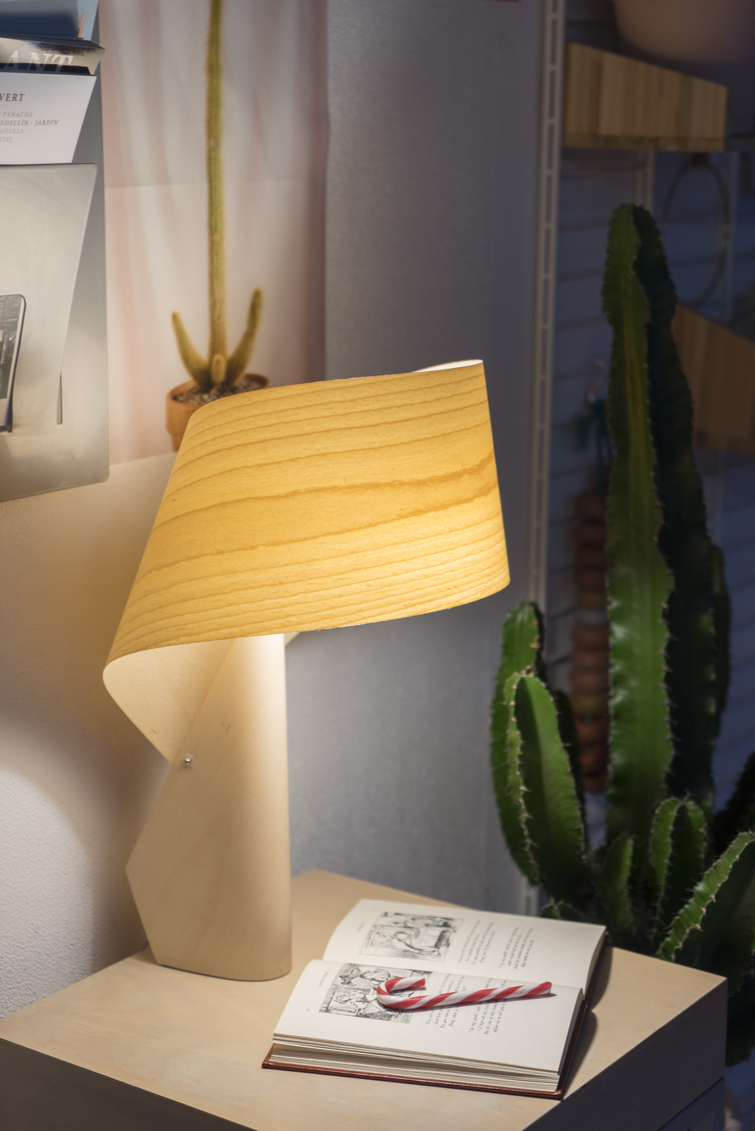 And like with real family: you keep in touch! I met my LZF family earlier this year in Milan where they launched their new collection, including a beautiful new color for their wood veneer: PINK! And a few weeks ago they sent me an elegant Air lamp for me to try at home. When they asked me which color I would prefer, I instantly thought of this beautiful pink, but finally opted for natural Beech, because this gives a warmer color of light. Just what we need in our cinema room. Look how it compliments the floor lamp and candle light: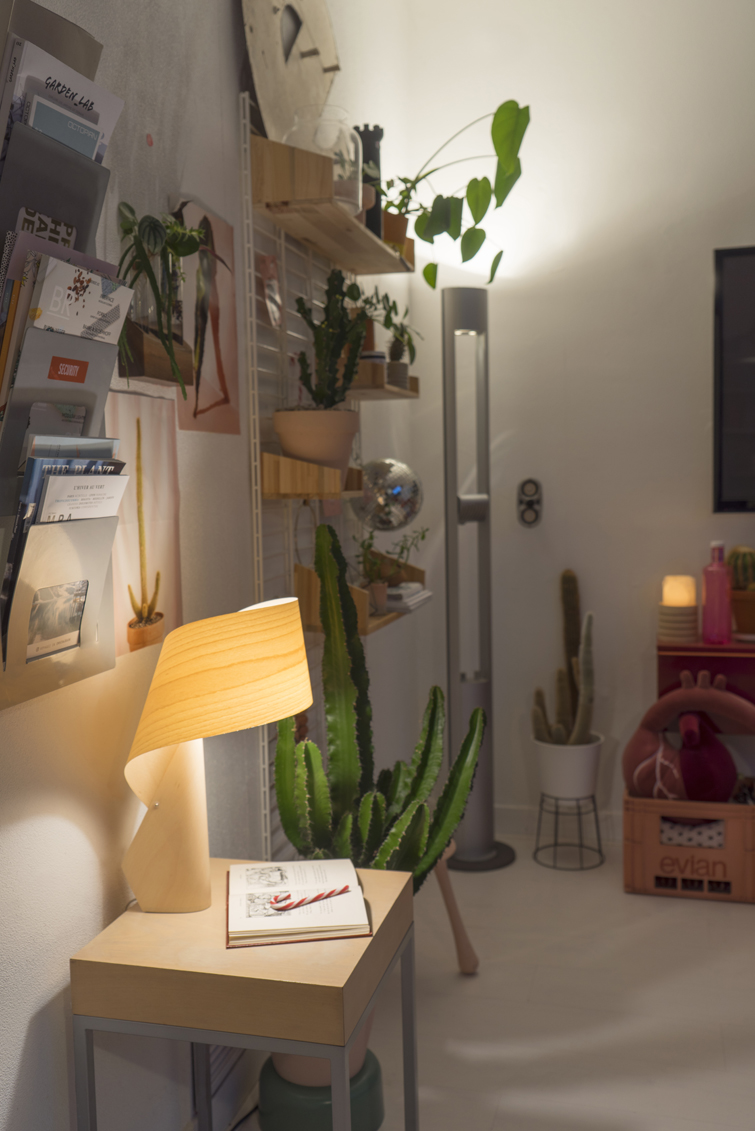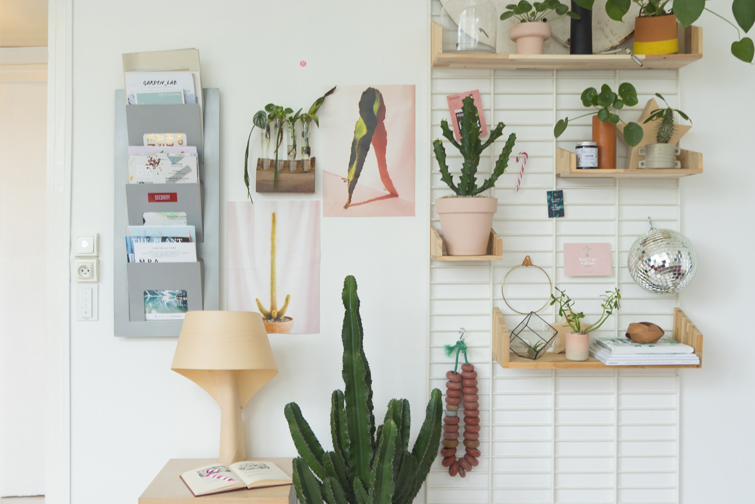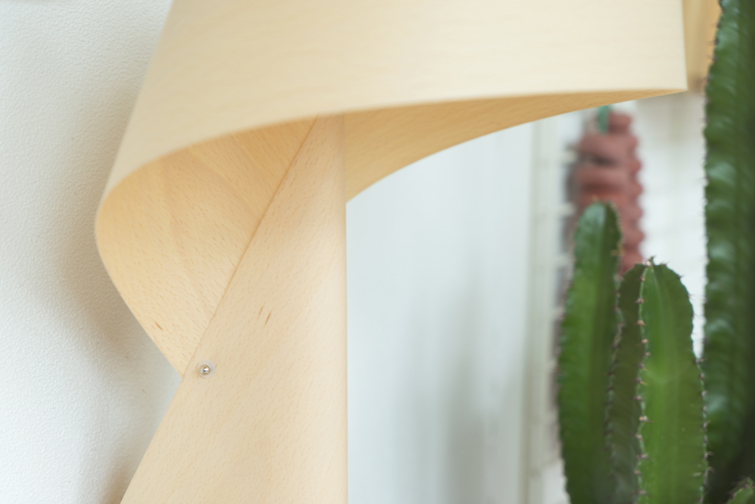 What I like about the wood lamps of LZF is that they look great: both on and off. The shape of the Air lamp, designed by Ray Power, pleats and folds into an elegant shape that holds a dimmable LED light. When you turn on the light you can clearly see the structure of the wood veneer and it shines a warm glow into the room. I noticed that it's quite addictive to add a warm light source to a room: the other day I forgot to turn it on in the evening, and wondered why the cinema room looked so gloomy. So the Air is here to stay 😉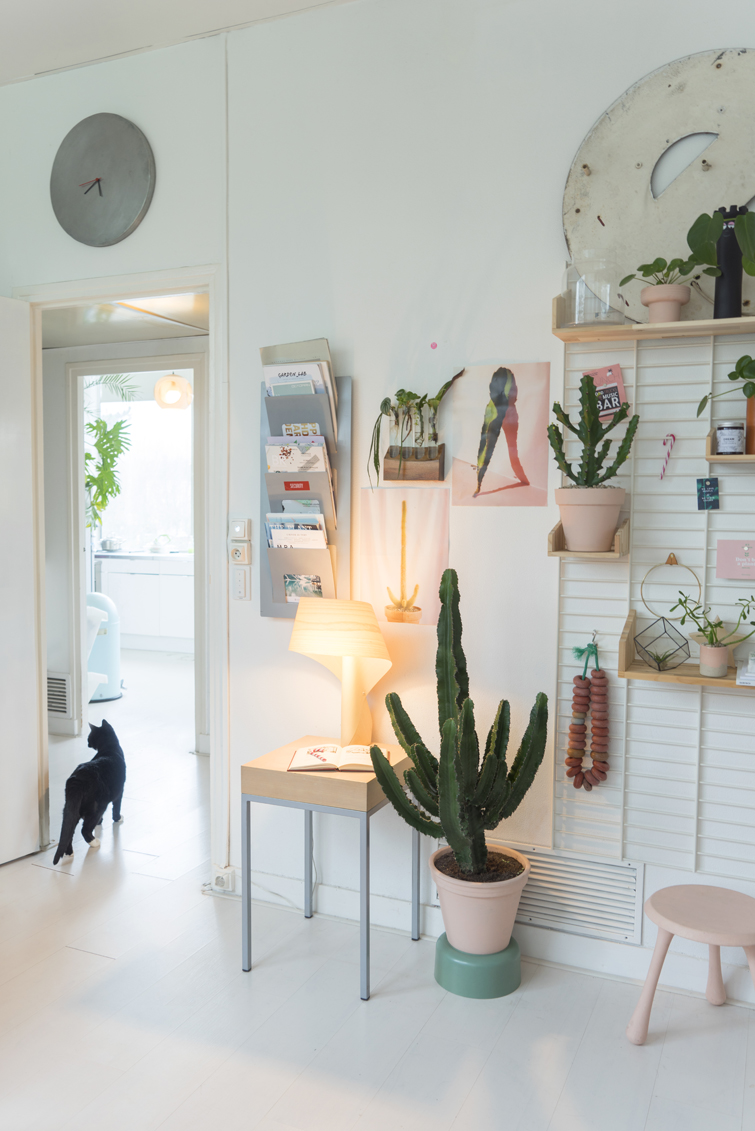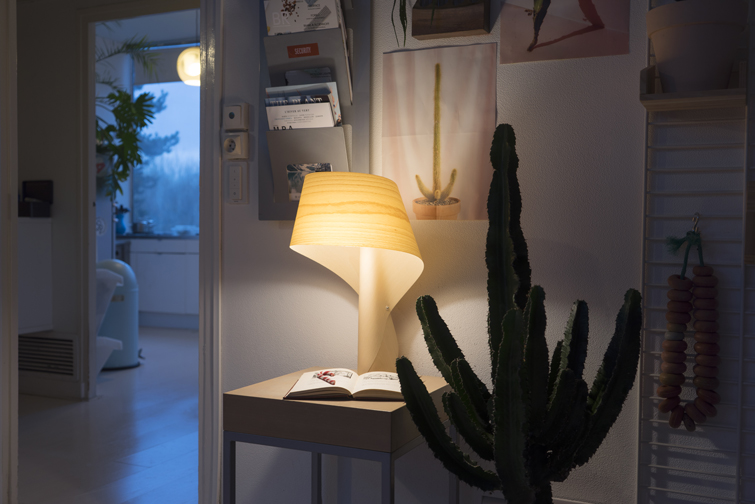 Paid partnership with LZF Lamps. They kindly provided me with an Air table lamp, but all photos, opinions and words are my own, as always. Thank you for supporting the brands that keep JOELIX.com going!