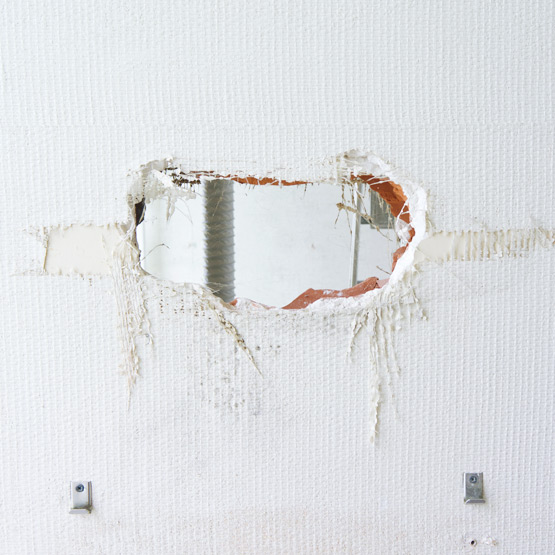 I almost can't believe our very temporary bathroom lasted for almost 10 years! It is so hideous that I never showed any images of it on my blog. Or wait, yes I did: as part of the ugly truth 😉
When we moved in, our bathroom was the first "project". The former ladies room of the factory (in pink) became our toilet, the men's room became our bathroom. The project basically consisted of adding new plumbing, installing a new toilet and a shower cabin. No fancy bathroom furniture and for the first 7 years: no heating either. That's when we learned how to shower with showergel that becomes solid below 5°C.
Well anyway, we have been dreaming of a real bathroom for a very long time. And right now, we're finally, finally in the middle of the real renovation! Like the rest of our home, we do everything ourselves (including plumbing & electricity) which means it takes a little bit more time, but it's exciting and hopefully worth it!
This is the plan, before & after: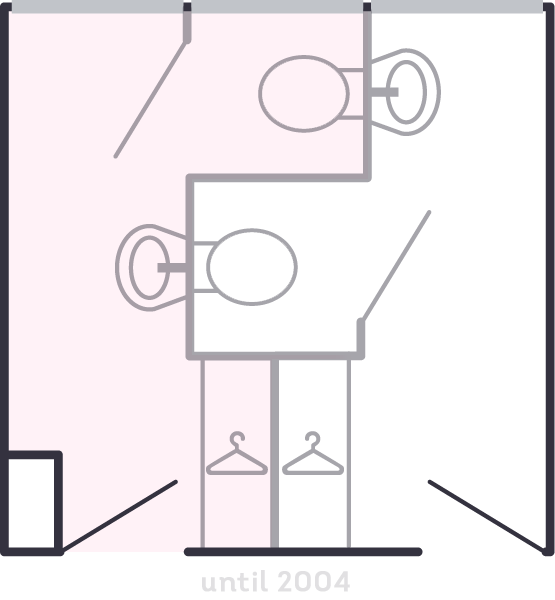 Right now, all the walls are down and above the old ceiling we found a cute "Valstar super limonade" bottle cap. With a very convenient opening for a drinking straw. I guess the guys that built our home in the early 1960s must have been thirsty: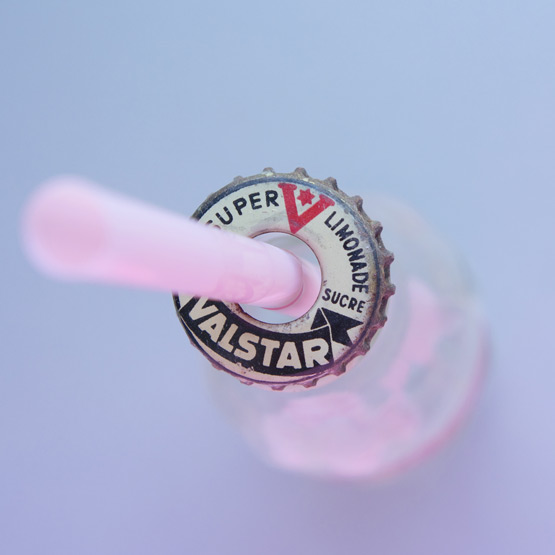 Well, we are thirsty too, because it has been pretty hot the past few days. Our 12 m2 bathroom has 3 huge windows with a total glass surface of 10 m2. And those windows don't open… So it feels like a greenhouse and it's too hot and dusty to do anything.
This is the plan: a double sink, a double walk-in shower, a smaller toilet and enough space for toiletries and towels, the washing machine & dryer. It currently looks a bit like our own Beaubourg (Centre Pompidou) with the red & blue plumbing: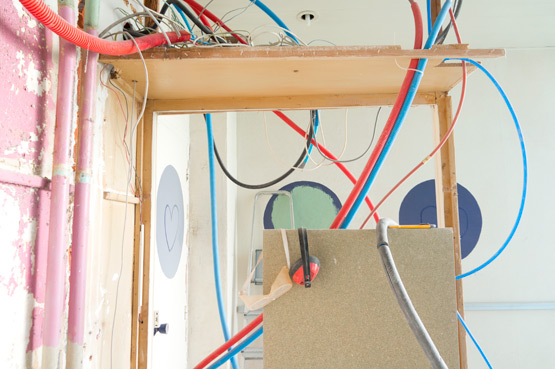 We didn't expect a few walls would result in SO much debris. Our walls are 3 meters high, that's probably why 😉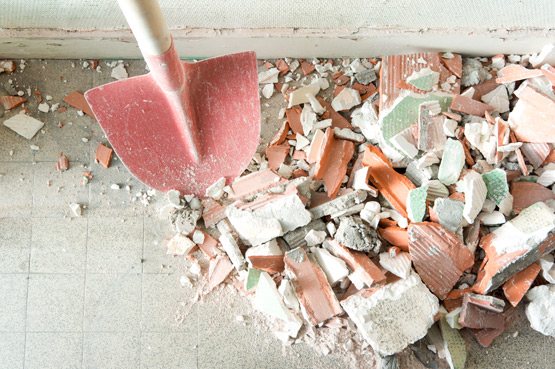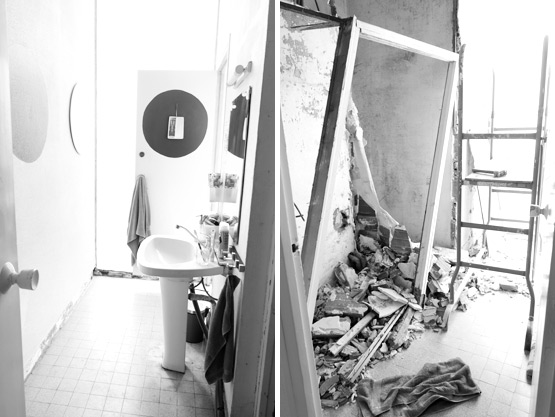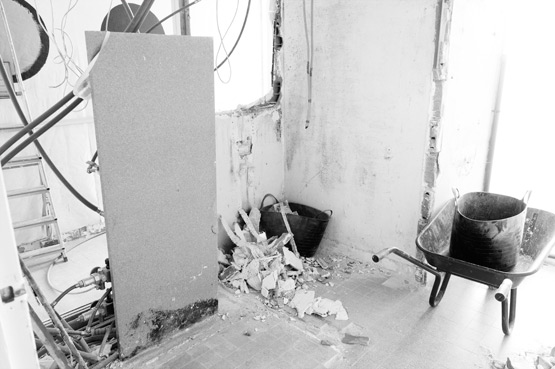 It's very dusty, and I couldn't help but add a little <3: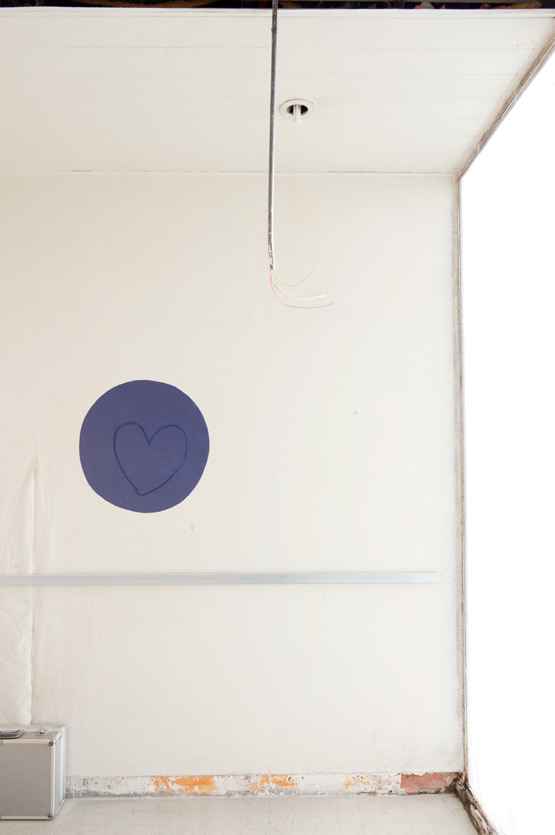 Wally really loves the messy bathroom. His favorite is rolling in the dust. We think he secretly always wanted to be a white cat.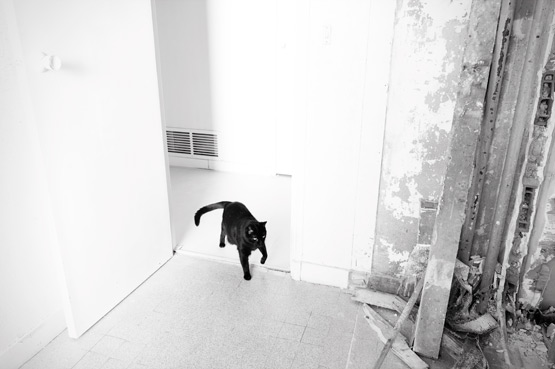 Our temporary shower is currently in the former laboratory, but the toilet is still working. A little bit strange without walls: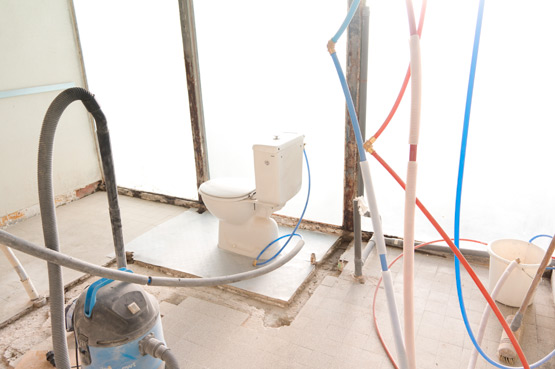 We thought by now, after 10 years of dreaming, we would know what we'd want to do with the new bathroom walls: tiles, stucco, tadelakt or concrete… but it's the only thing we haven't really decided upon. So we'll first build some walls and a new floor and decide later 😉 Until then I'll keep pinning inspiration to my Pinterest board. bathroomrenovation
For more before & after pictures of the renovation of our home click here.