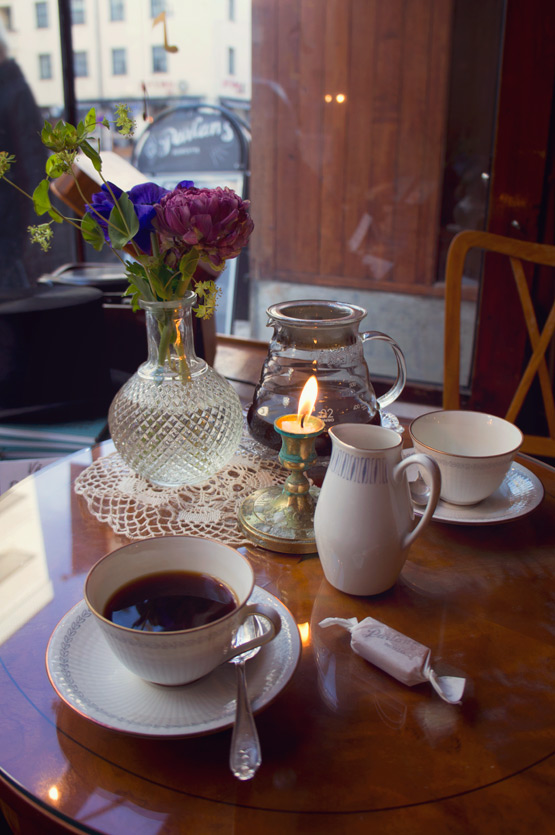 Usually I'm more into very contemporary places, but when it's done as well as at Pärlans, I'm more than happy to make an exception. Even more so if it comes with toffee caramels, sweet music and a fashionable staff. Pärlans is a cute little shop in Söder, Stockholm, where they make and sell delicious caramels. And serve great coffee too.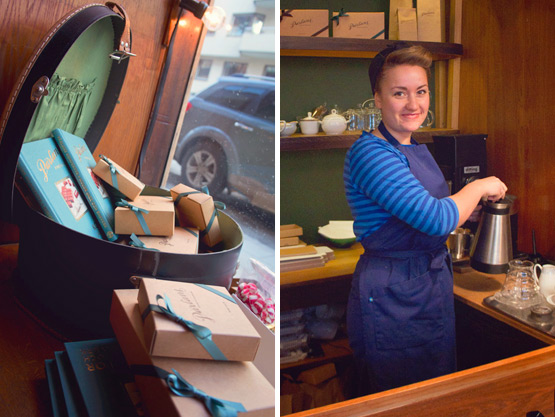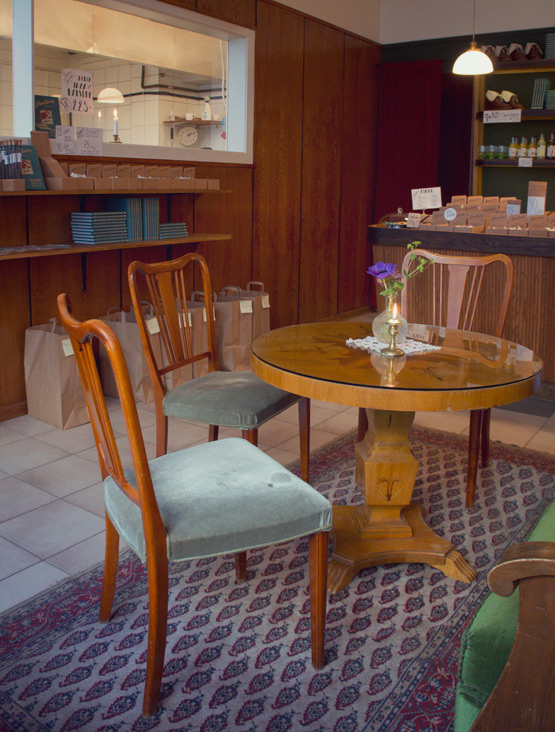 One of the things I realized when visiting several smaller craft shops in Stockholm, is that Swedes really like translating old fashioned traditions into 2013. Lisa, Pärlans' owner, told me she was inspired on a trip to Japan. The Japanese love candy. Back in Sweden she started trying different recipes and her friends really enjoyed the caramels she made.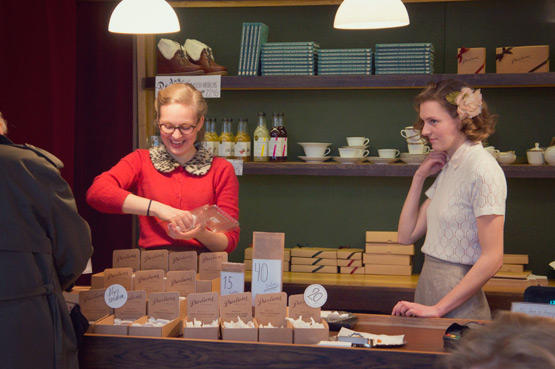 She did some research and found out the caramel toffee rose to fame in the 1930s, the decade of the Lindy Hop dance. As a fervent Lindy Hop dancer, Lisa decided to open a caramel store and asked her swing dancer friends to help her make and sell the sweet candy. It became a huge success. Once I tasted a kola with ginger, I got it: these caramels are divine! Hmmm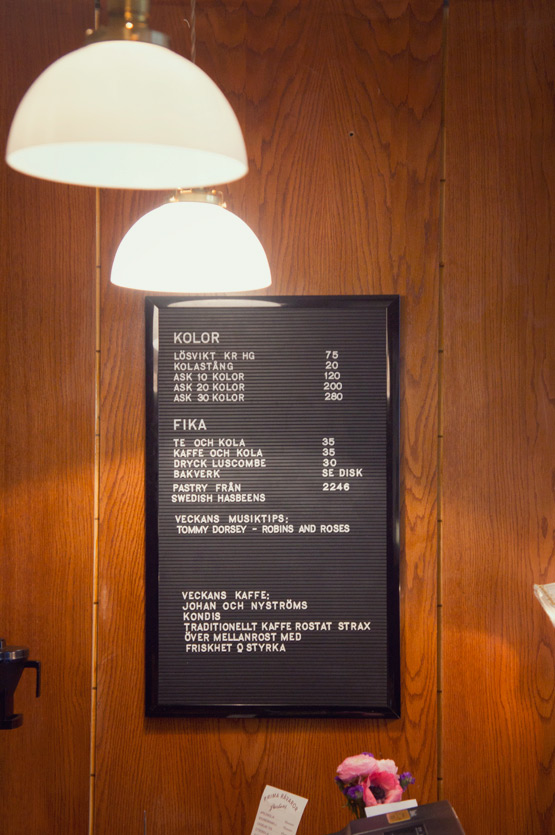 Besides a very cute blog, Pärlans also published a beautiful book with stories and delicious recipes: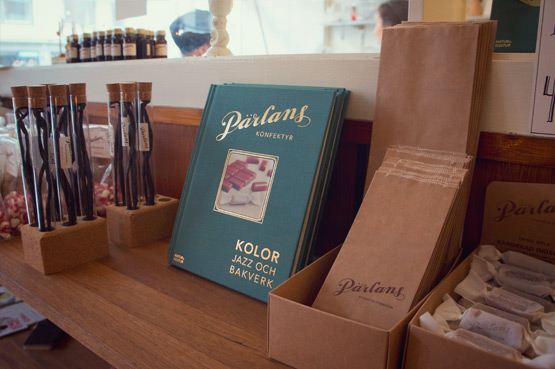 Through the window you can see how the caramel toffees are made & wrapped. It reminded me of Gränna in Sweden, where the famous Swedish peppermint candy comes from.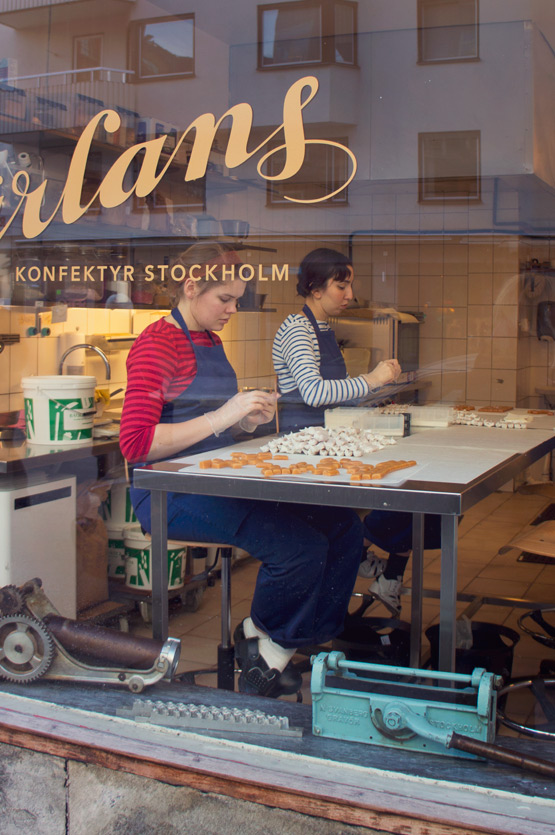 Oh and you should absolutely take a look at this lovely video by Ignant Travel. It's so sweet: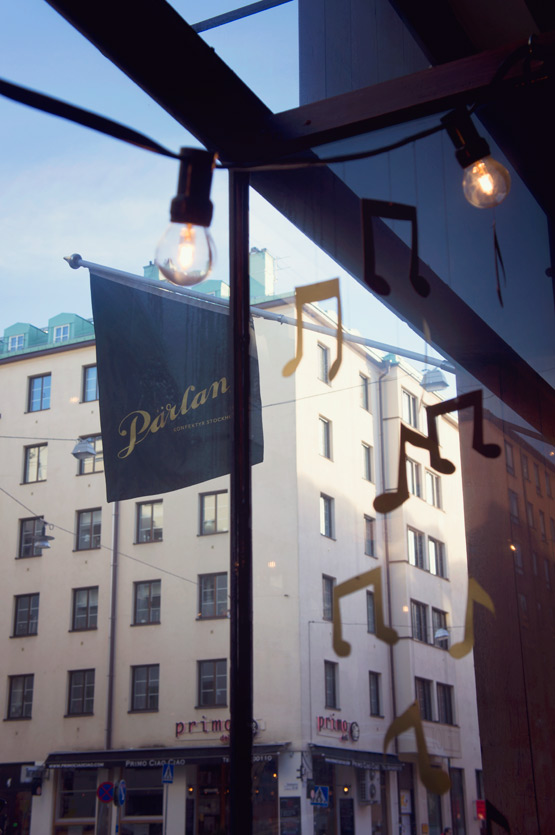 Pärlans Konfektyr Stockholm /// Nytorgsgatan 38 /// 116 40 Stockholm /// +46 (0) 86607010
Open monday through friday 11AM – 6PM, saturday 11AM – 5PM, sunday 12PM – 4PM