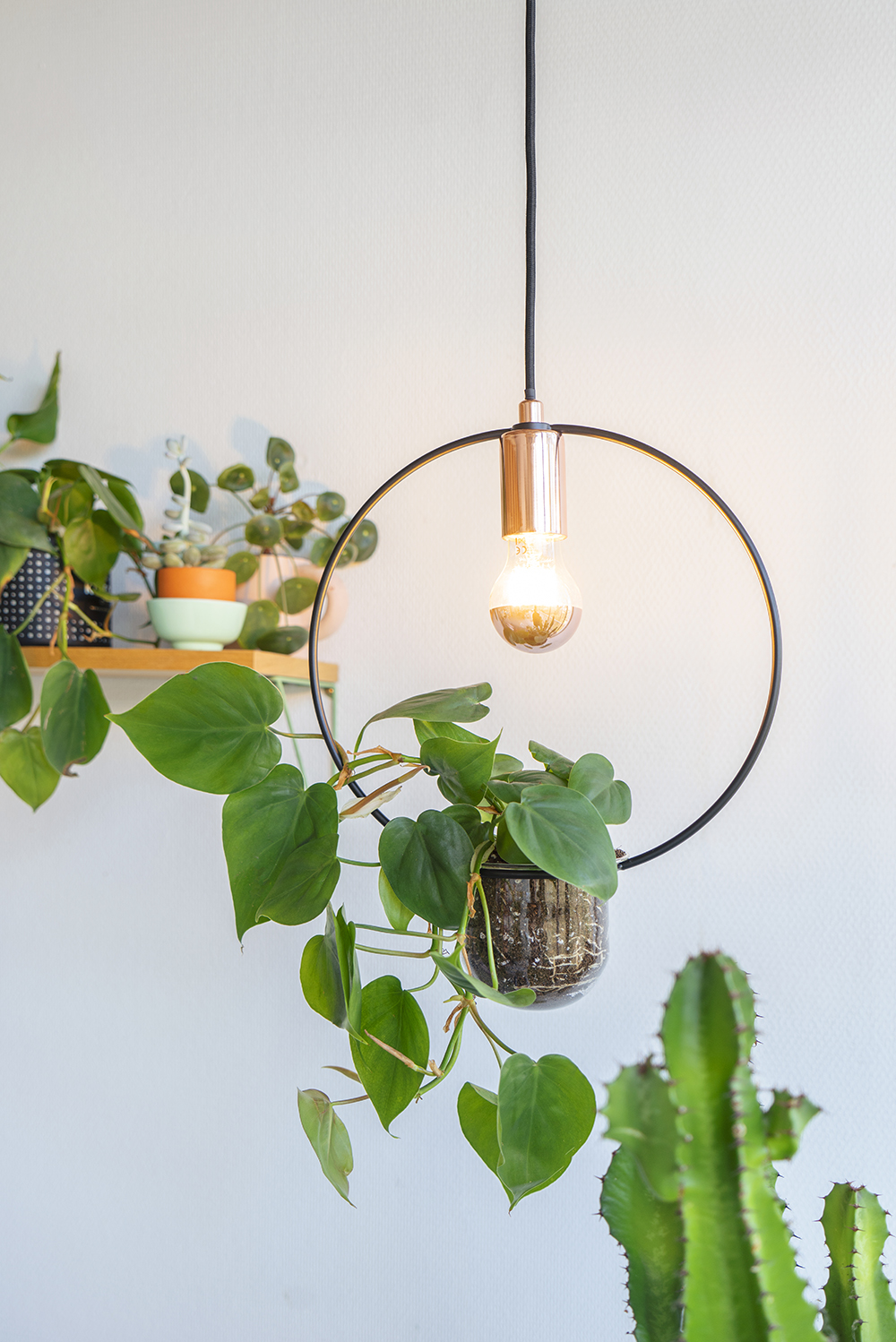 Remember those compact fluorescent light bulbs? The ones that saved so much energy, compared to old fashioned light bulbs? I never liked them, even though our entire house used to be equiped with them, because well: there were energy saving and "better for the planet". They took a few seconds to brighten up, the colors were "cold" white, or pale yellow. Ugh. Ever since LED bulbs became more affordable we gradually switched all light bulbs to LED and I really like them a lot. If you go for high quality ones, they're brighter, dimmable and come in so many nice shapes and colors. Filament LEDs are my favorite as they add an extra cosy hue to a room and are very decorative too. Especially when they're mounted in a nice light fixture, like the ones from Paulmann that I'd like to present you in this blogpost!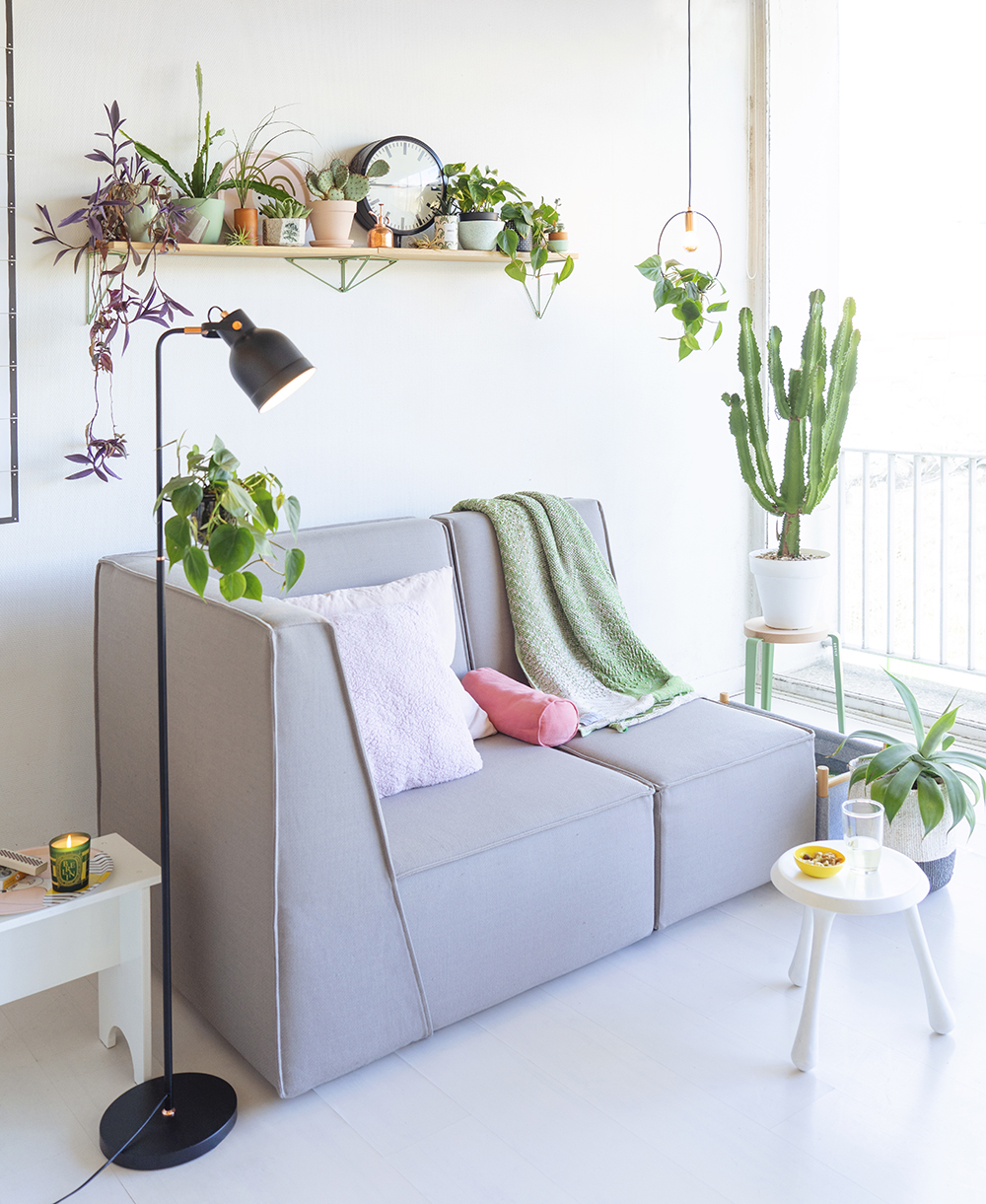 As you know, plants are abundant in our home, I cannot imagine our home without them. These new plant lamps by Paulmann combine my love for LED bulbs and houseplants! As you may possibly expect: no they are not grow lights for plants: they're decorative lamps that have a glass plant pot incorporated in their design. The copper details of the Tasja pendant light match the crown mirror LED bulb, also in copper, and give a bright contrast to the black steel frame. The Elric floor lamp is perfect as a reading light next to the sofa, but can also be used as an indirect light in a darker corner. But not too dark, because you don't want your plant to die.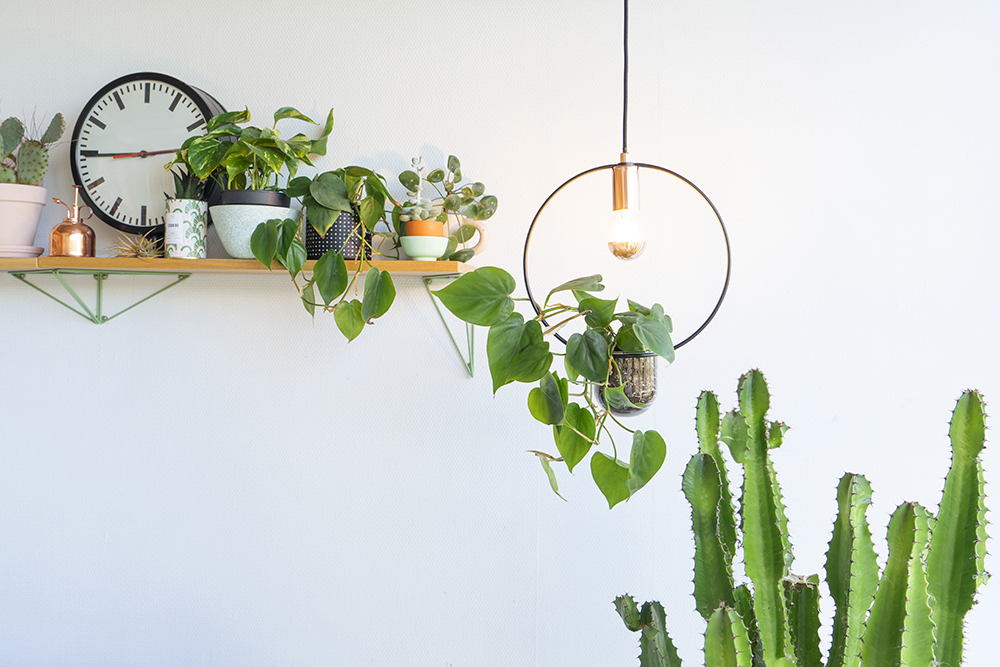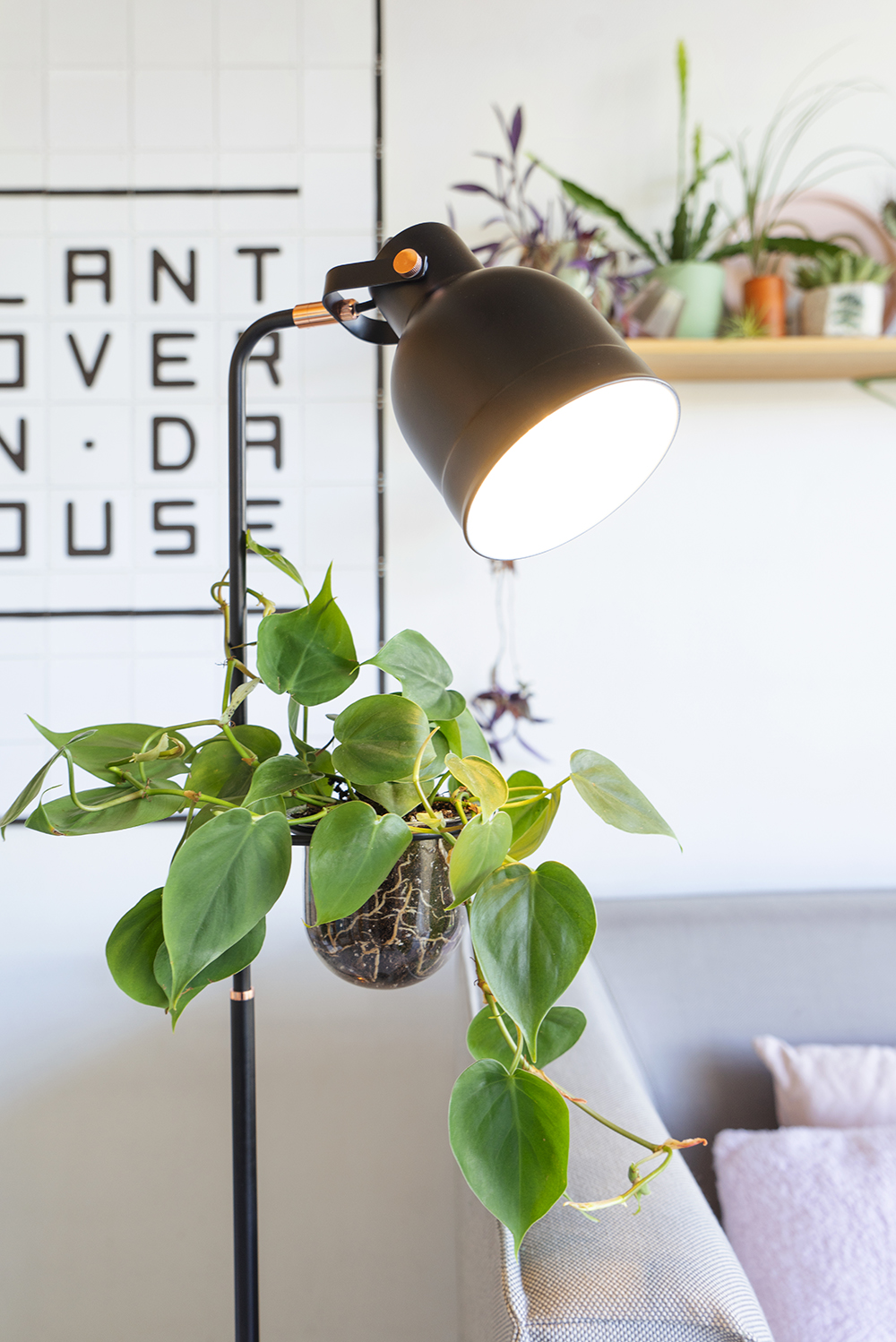 If you like you can turn these plant lamps into grow lights by simply changing the light bulbs from regular LED to a plant lights. Grow light bulbs come in a lot of different sizes, voltages and color ranges (like this one from Paulmann). Make sure to get the grow light bulb that matches your plant, as not all plants require the same spectrum lights. And realize that most grow lights have a very bright pink light, which feel like a night club (or brothel…), which is not very relaxing. You can for example only light it when you're not there or when you're asleep.
For now my Philodendron scandens are doing fine with these beautiful filament LED bulbs and the natural daylight in our home, but wouldn't these be the most stylish grow lights ever? I can't wait for the Philodendron to cover the entire lamp and the circle wire with their heart shapes leaves! Wouldn't that be cool?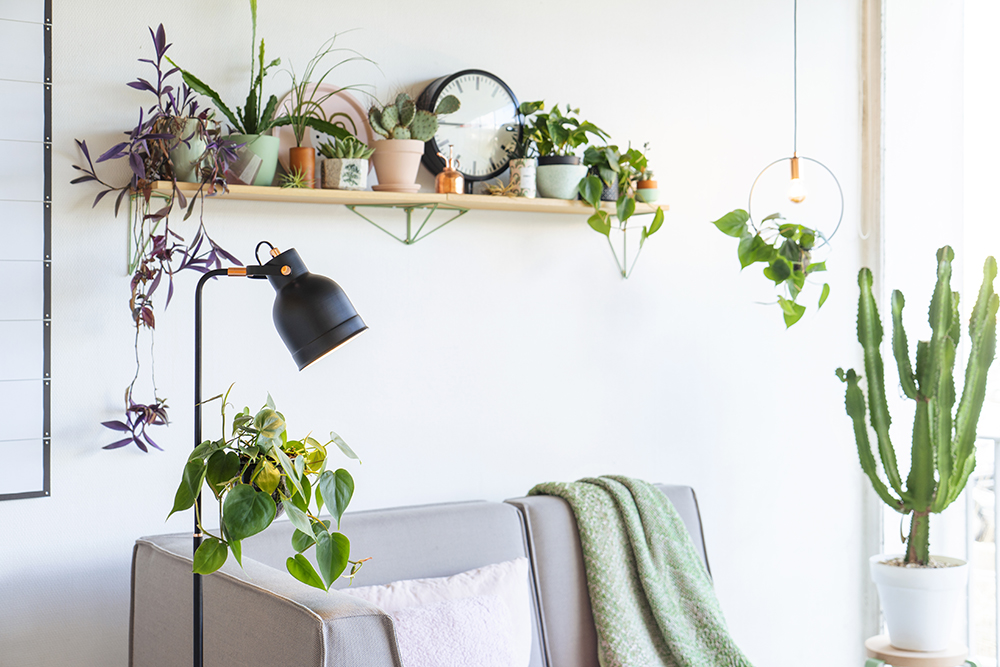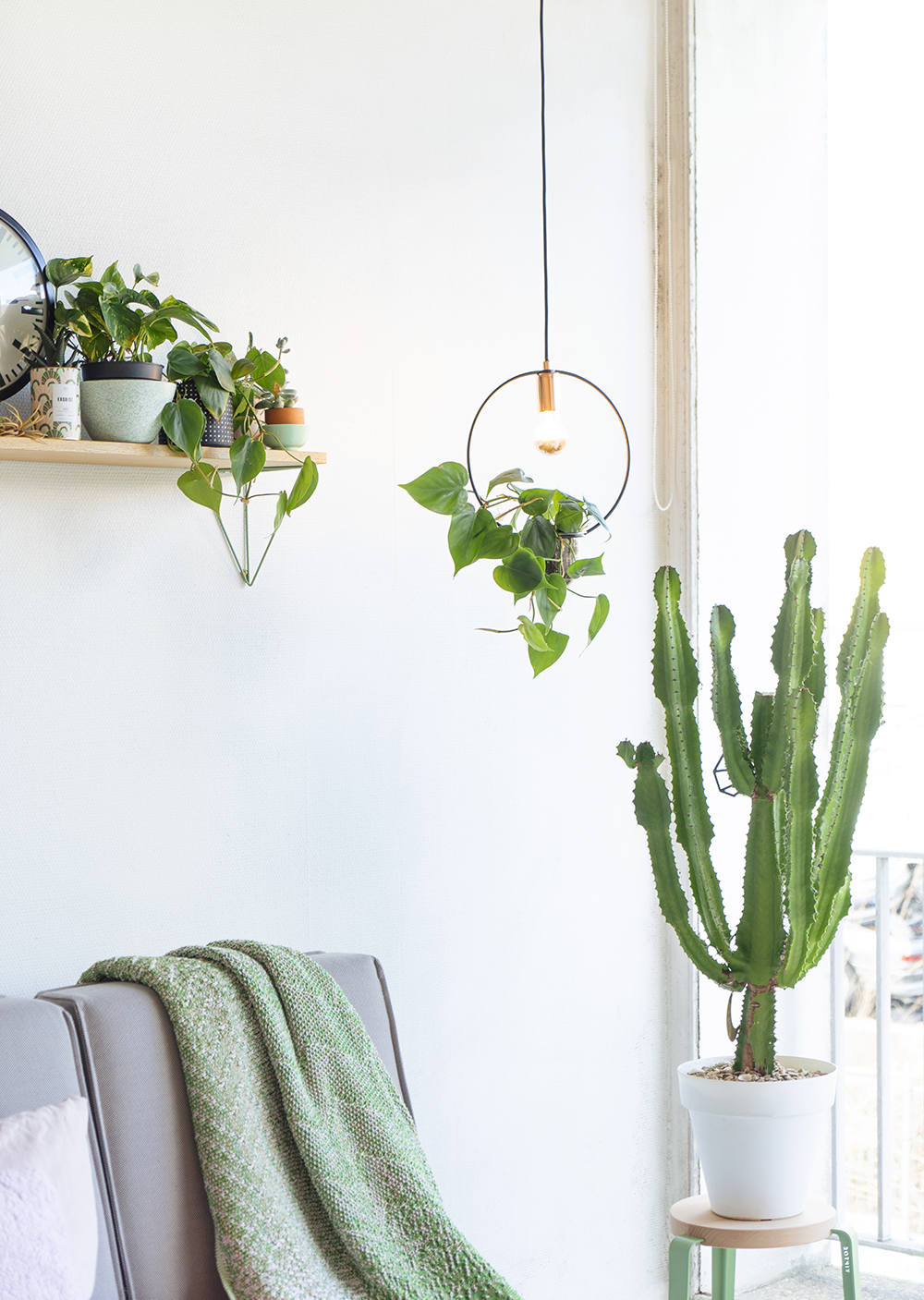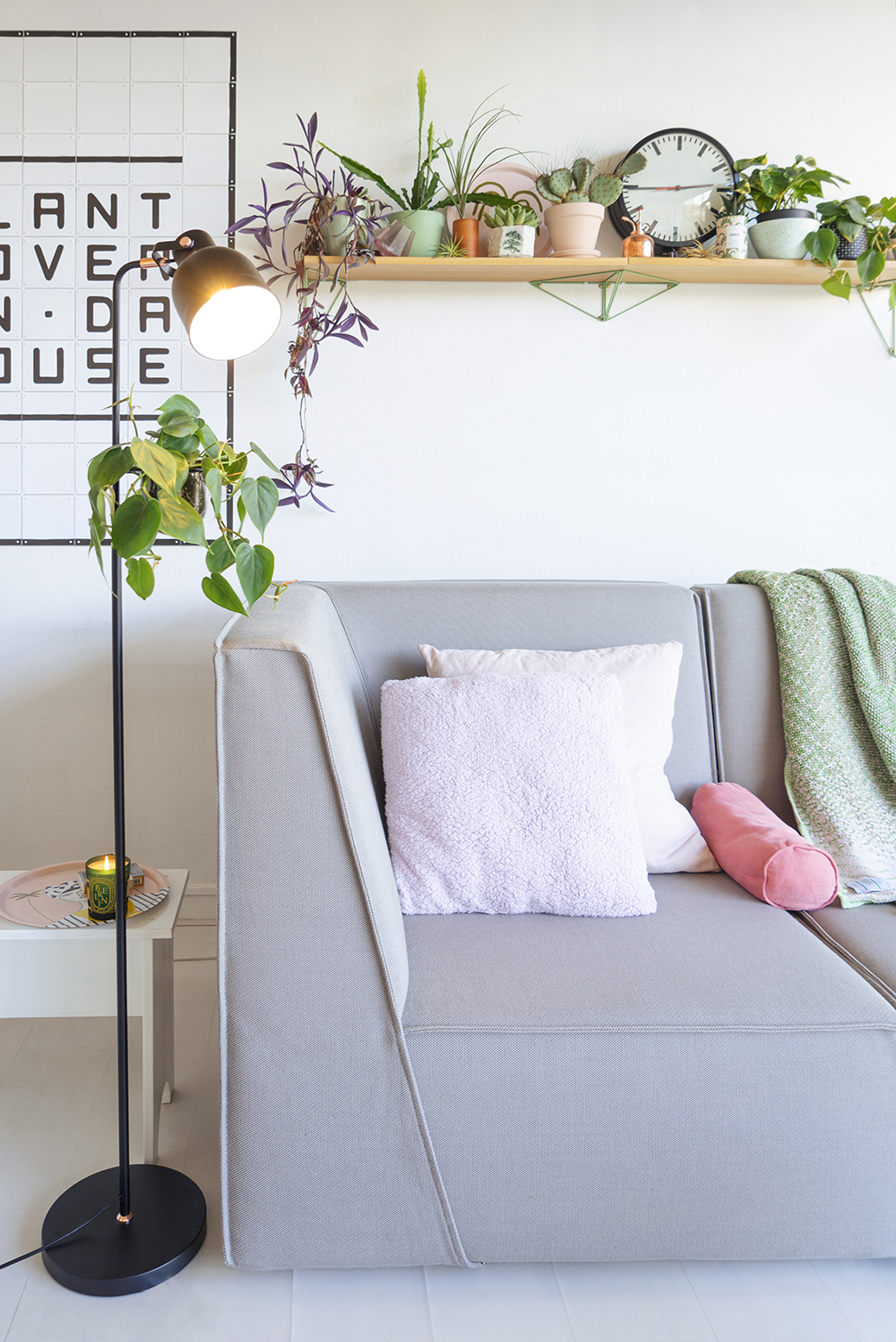 If you want to shop the collection of plant lights by Paulmann: visit their French, German or Dutch webshops. They have a large collection of light fixtures, ceiling lights, light bulbs in all kinds of sizes and colors as well as LED strips and more. And as an extra bonus: receive 15% off with my code joelix2019. Enjoy!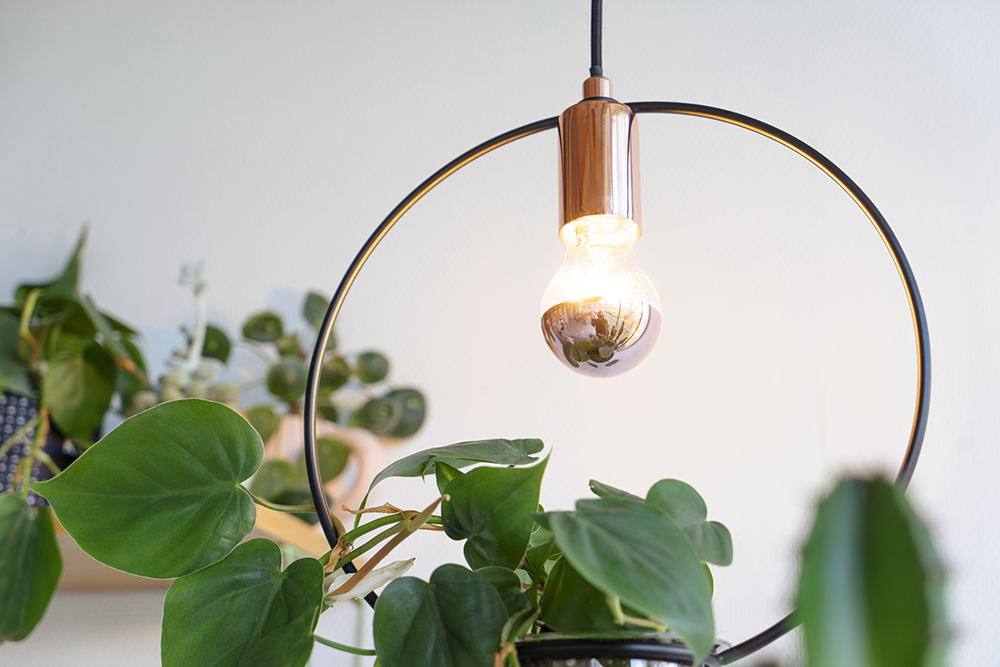 This blogpost was created in collaboration with Paulmann. As always, all photos, opinions and words are completely my own. Thank you for supporting the brands that keep JOELIX.com going! And thank you Paulmann for the pretty plant lights!