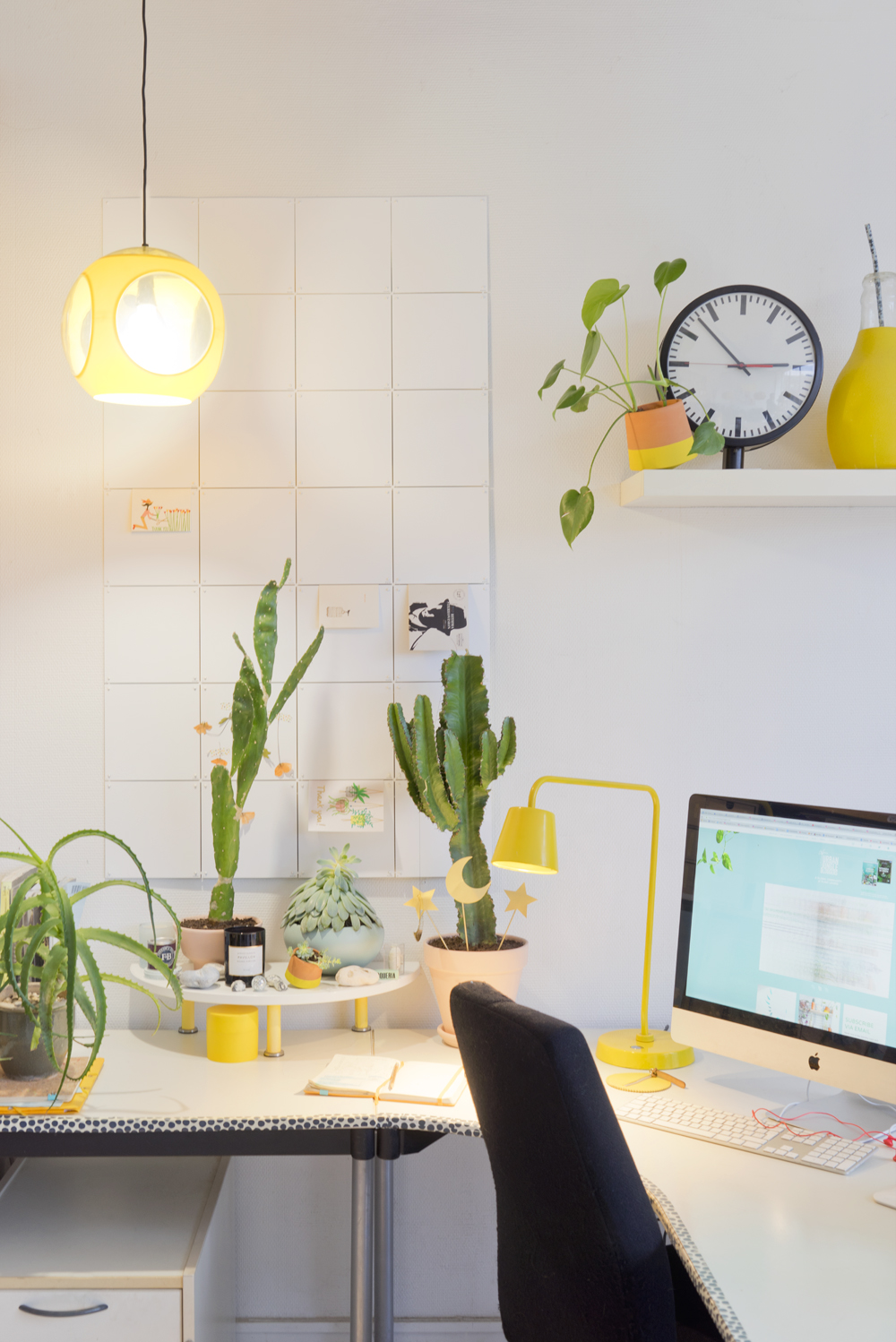 One of the best features in our home is the light: all the outer walls are from glass, so we have a lot of sunlight coming in throughout the day. Which is beautiful (and hot!) in the summer and pretty great in the winter too. Especially in these short and dark days before Xmas, I realize that good light at home is essential.
In all rooms we have multiple light sources, lots of pendant lights with medium or bright light bulbs. But none of them are dimmable and they all have the same "white color". So when Philips asked me to try their Philips Hue white ambiance lights I was intrigued.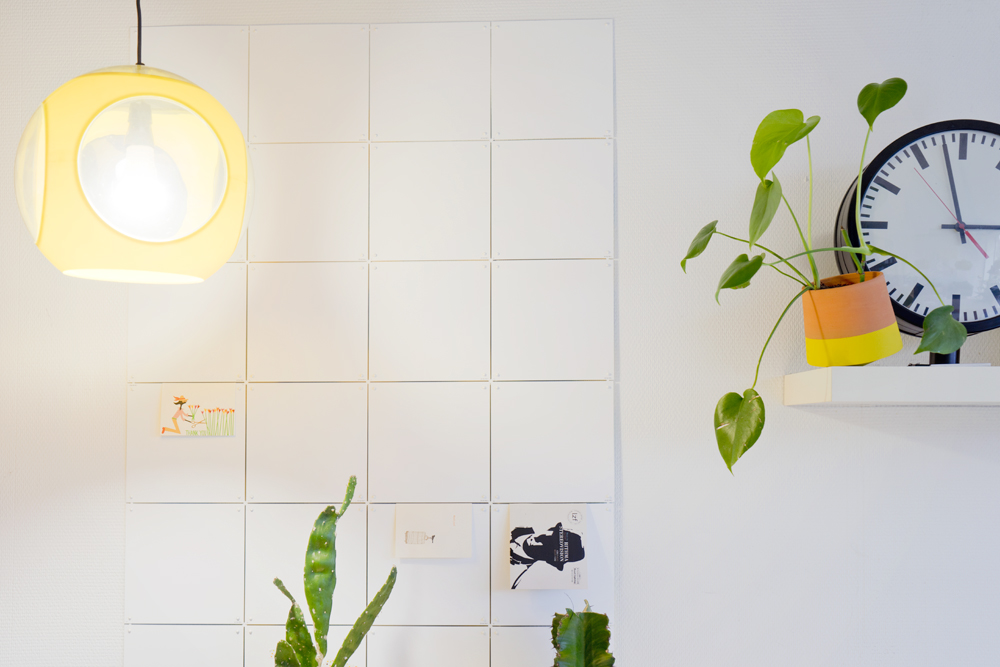 Philips Hue is a range of wireless lighting with LED lightbulbs that you can control with your phone or tablet. Once you setup the bridge you can start playing and create the right "ambiances" for your day. Bright right for reading, cosy light to watch a movie or for having dinner. Or energizing light if you need an extra boost to clean the house (I know I need all the boosts I could use for that ;)). If you like, you can create different light recipes or a scenario for when you're not home. And you can even let Hue help you wake up more naturally by letting it gradually increase the brightness of the light in the morning and thus mimicking the effect of sunrise.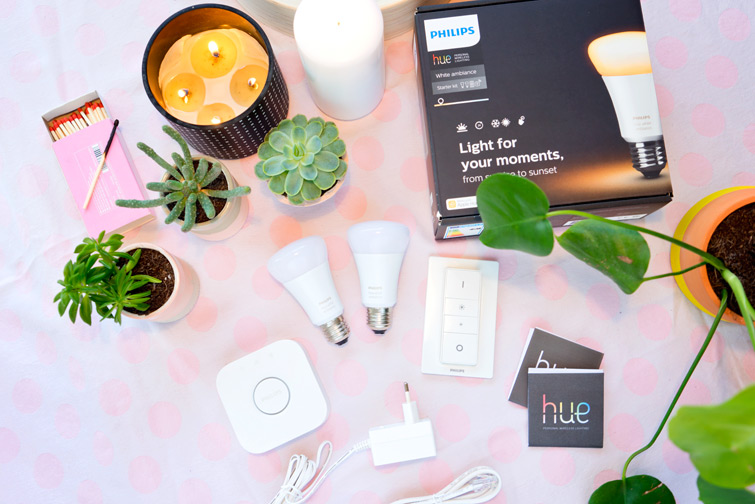 So time to test these lamps and see their effect for real. I started in our all-white bedroom, because if you want to see different shades of white, there's no better space to test it than on a white canvas, right?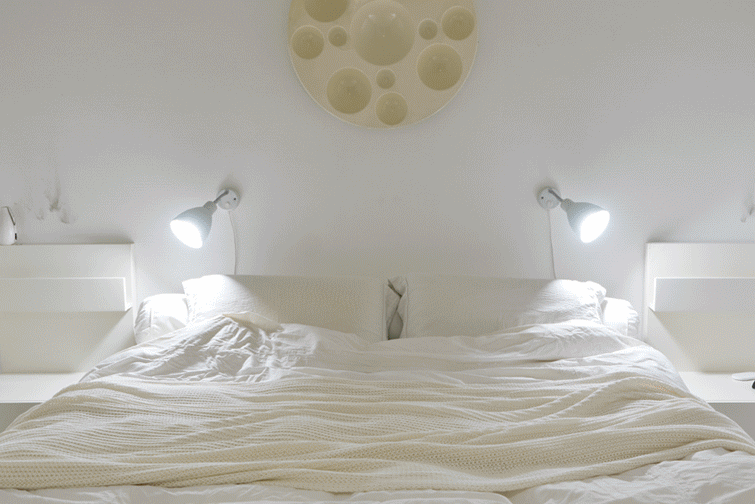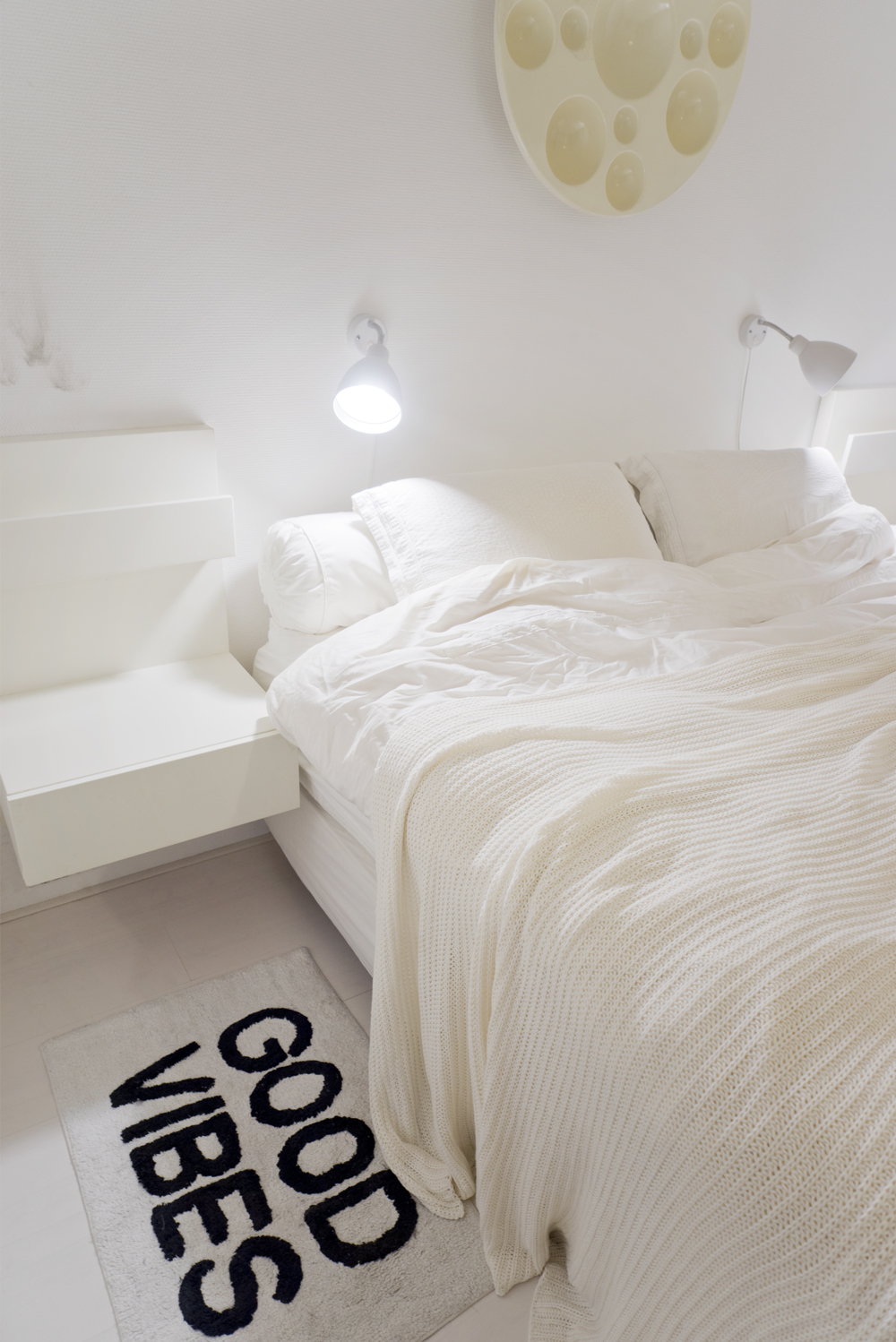 I love that you can change the light per lightbulb: Robert can chill while I read a book or vice versa!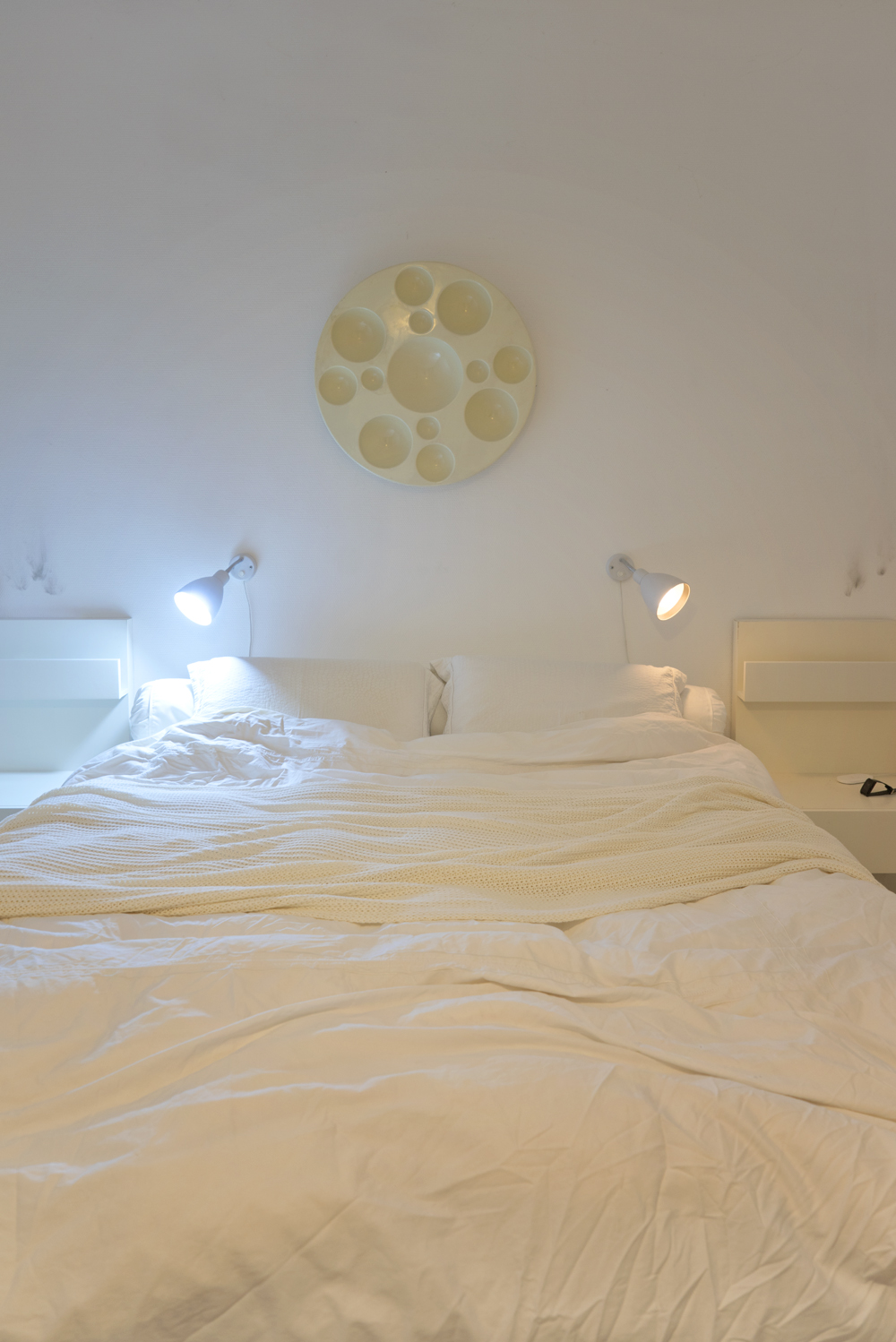 I created different ambiances in the bathroom by installing the lightbulbs above our transparant ceiling. A slightly blue light is perfect when you want to take an energizing shower, but I'd opt for a cosier Savannah Sunset light for a double shower 😉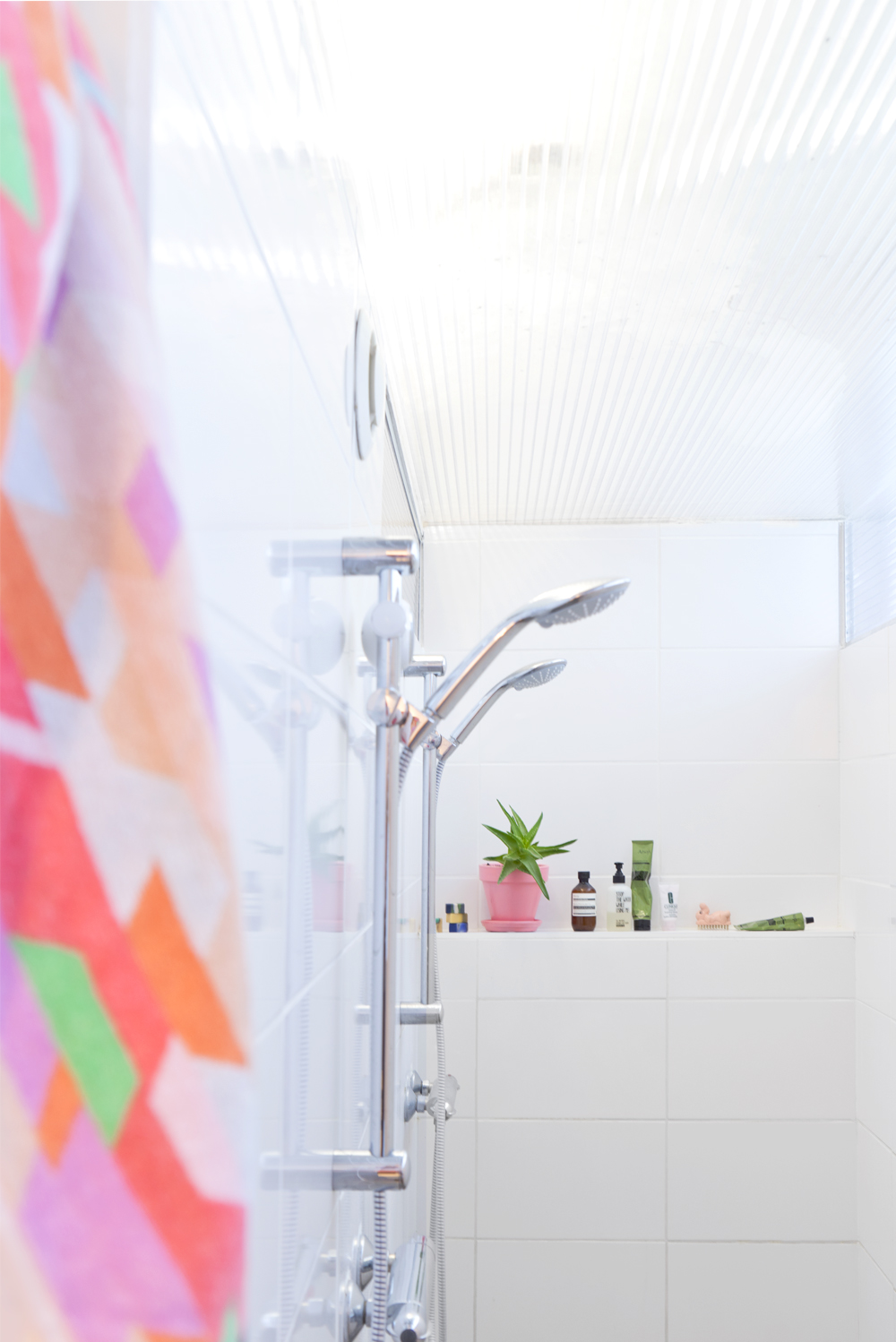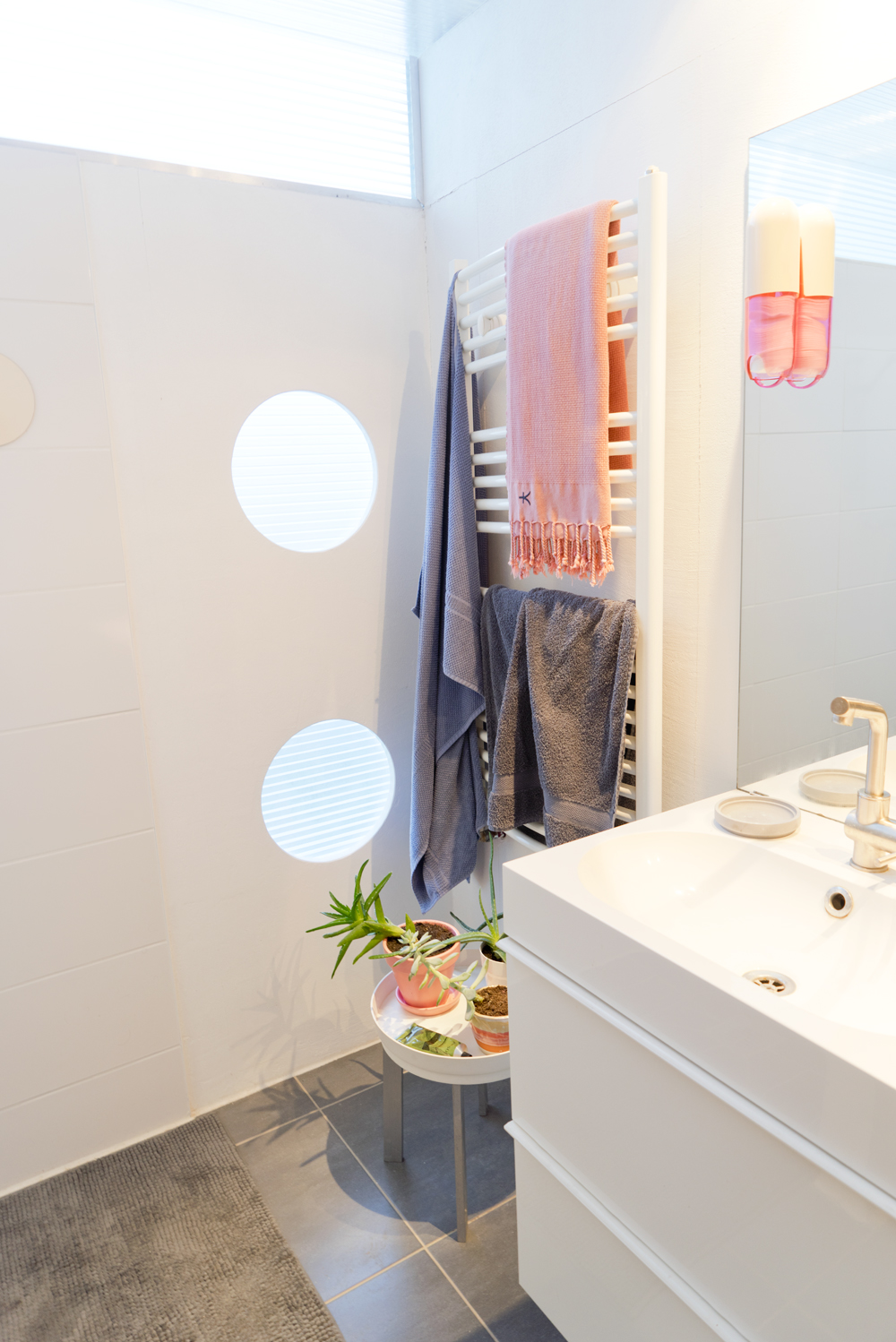 In my home office I like to surround myself with plants and good light. I really like my yellow desk lamp but decided to install an extra Colani pendant above my desk for even more light when I'm taking notes during Skype-calls (there's been a lot of that lately ha!) or when I'm doing crafty DIY-stuff. And at night it becomes an extra light source that creates a cosy corner in the living room!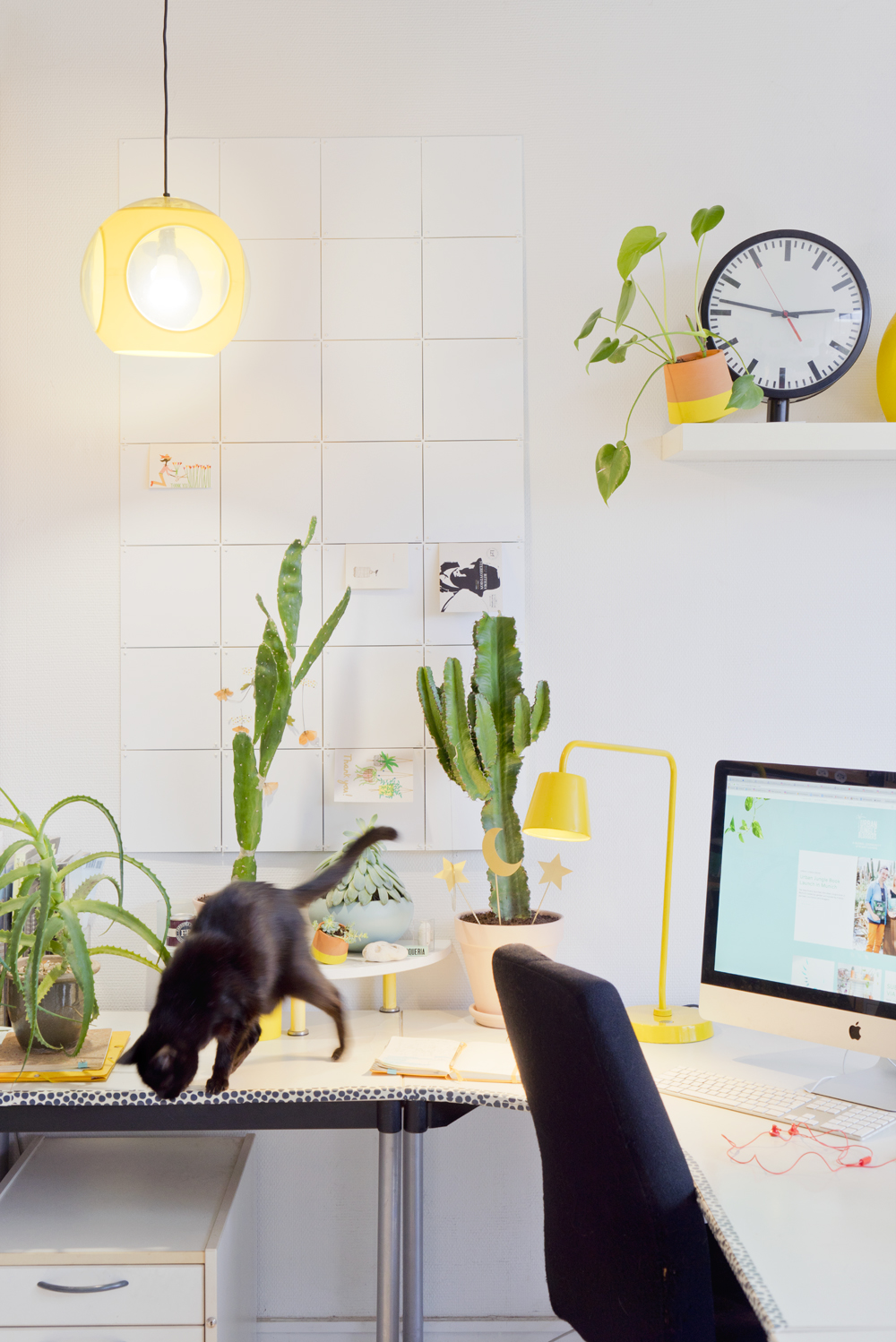 What I like best with the Philips Hue lamps, is that you can really change the ambiance of a room without changing the light bulbs. From very practical light for cleaning or working out to cosy Christmas light! If you like to see what a different hue of light can do for your home: I'm giving away a starterset!
If you want to win a Philips Hue white ambiance starterset, worth 139,95€:
► Leave a comment below and tell me in which room you would use these lamps
► For an extra chance, you can also leave a comment on Instagram!
I'll pick a winner on Thursday December 20th 2016. Good luck!
This giveway is now closed. The winner is @beahallberg