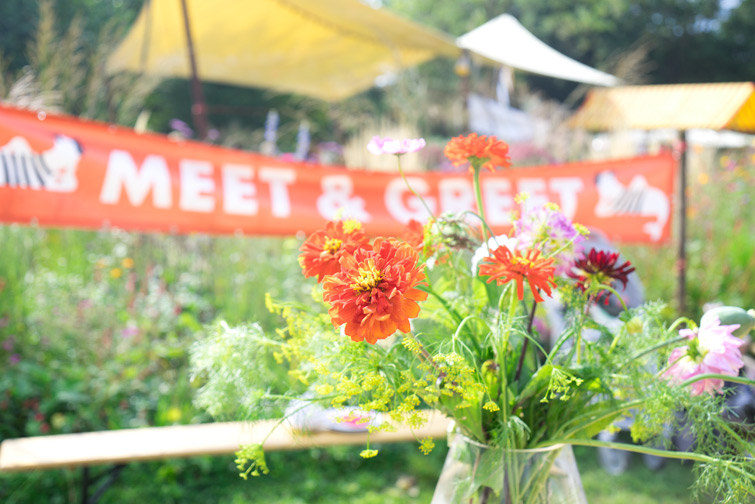 I can't remember the last festival I went to: the smell of beer, muddy grass fields and big crowds are not my idea of having a good time. Lucky me: the Snor Festival that I attended this weekend was different. Yes, there was beer (but also yummy smoothies!), a little bit of mud and lots of people, but there also were flowers, beautiful books, creative workshops and many blogger friends.
Book (and chocolate!) publisher Snor and Kirsten invited me and 14 Dutch bloggers to come and hang out at the Bloggerscafé, eat beautiful food by Madame Charlotte and enjoy the festival. It was super nice to catch up with lots of people, to finally meet so many "online" folks in person and spend a little bit more time with some of them too (wink wink Elvera and Marij!).
Next time I need a workshop on how to take pictures before a meal, in stead of "Oops, forgot to take a photo because I was talking too much". Well at least the flowers still look pretty: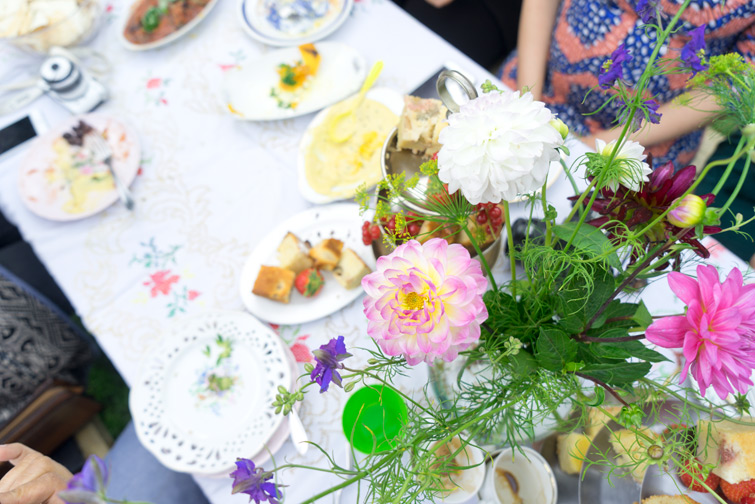 Buntings, flowers, market stalls, handlettered signs and happy faces everywhere: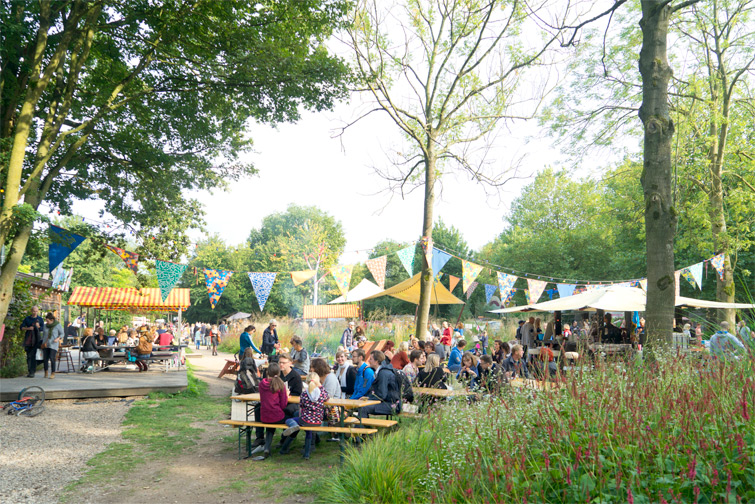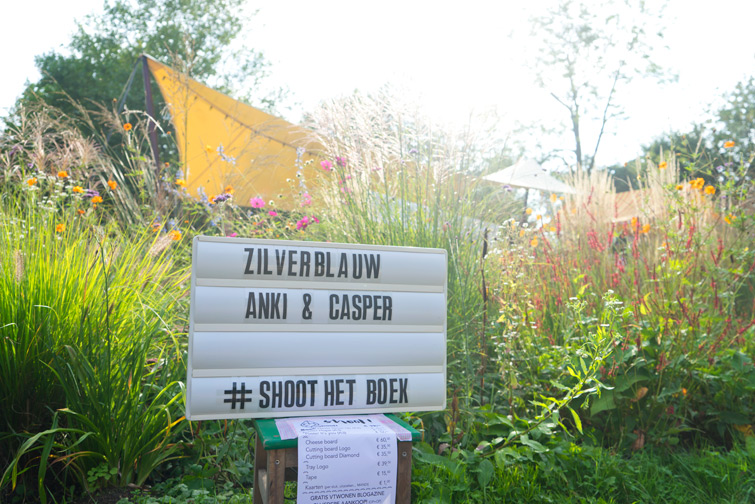 Anki and Casper from Zilverblauw also launched their first book at the Snor Festival. I've been reading their blog for years now and admire their just-do-it spirit and personal style. Anki wrote the book "Shoot, taking photos from the heart" about photography. Without the dull technical approach but with a lot of tips & tricks and inspiring images. Her love Casper made it all look beautiful and easy to read. The handlettering by Milou (in gold foil on the cover!) is really nice too. I love books that also look good in my interior 😉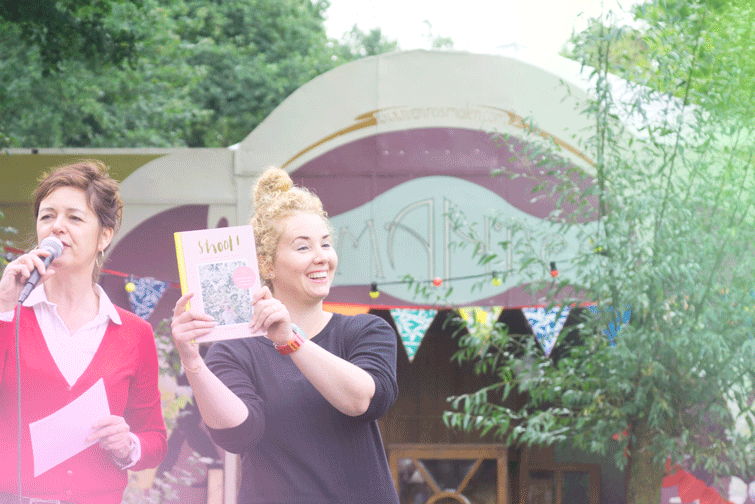 For now Shoot is only available in Dutch, but I'm secretly hoping that Snor will translate the book into English, because I believe this is a book so many people need… and want!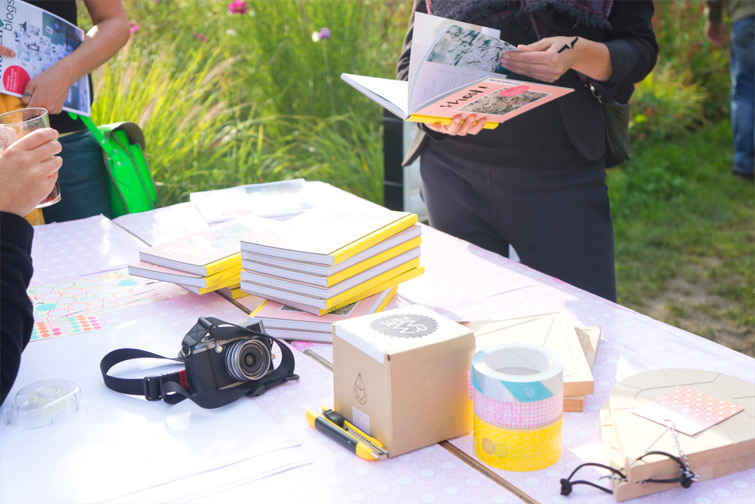 Besides beautiful books, flowers and blogger fun, Snor and several creative enterpreneurs proposed tons of fun workshops, including this very Urban Jungle Bloggers-y workshop by Ingrid. She teached me how to knot a very simple plant hanger while we chatted about our travels.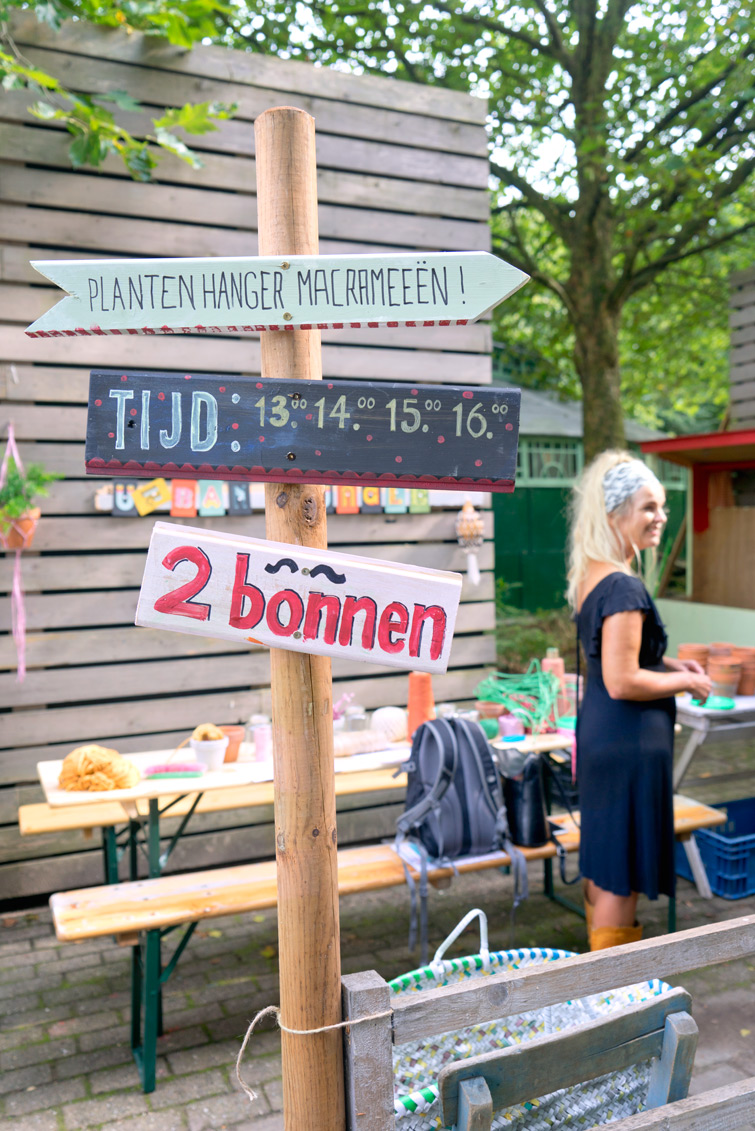 The letter postcards were designed by famous Jessica Hische and are available here: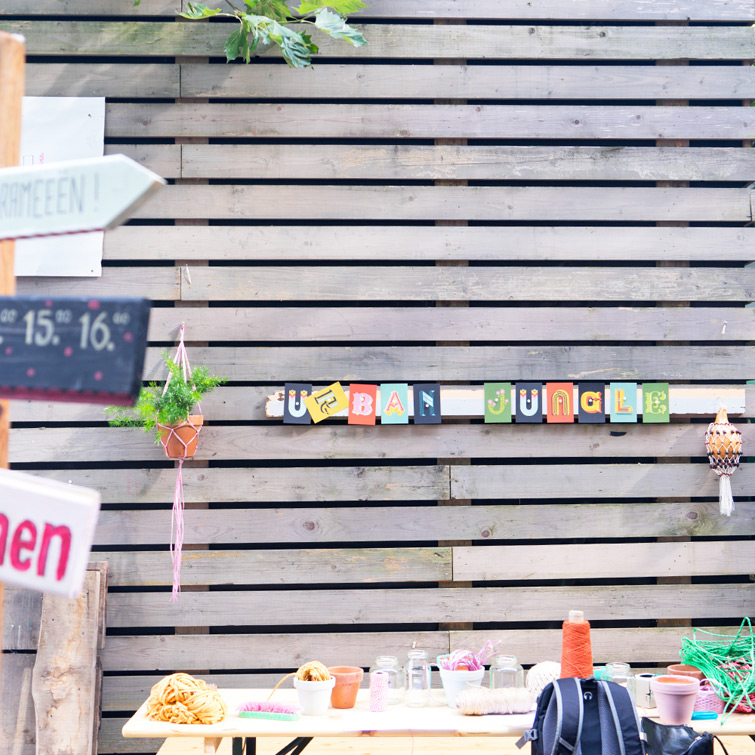 And another touch of green on the wall of this shed: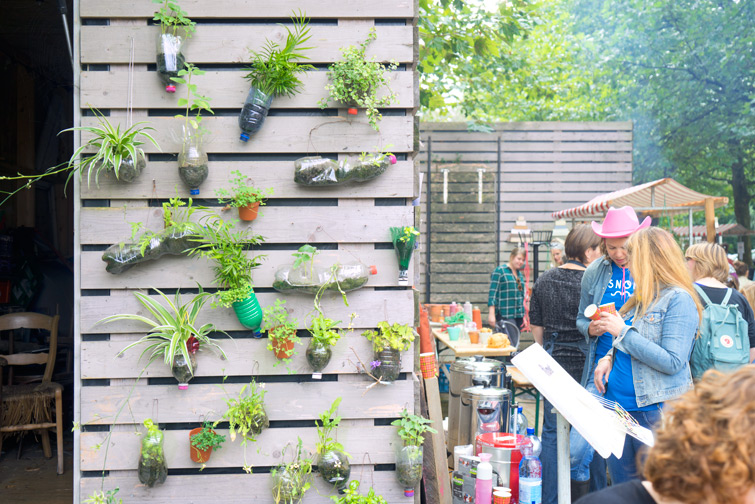 Thank you Snor, Kirsten, Zilverblauw, Madame Charlotte and all fellow bloggers for the lovely festival day! And thank you Anja and Anne for the sweet gift!