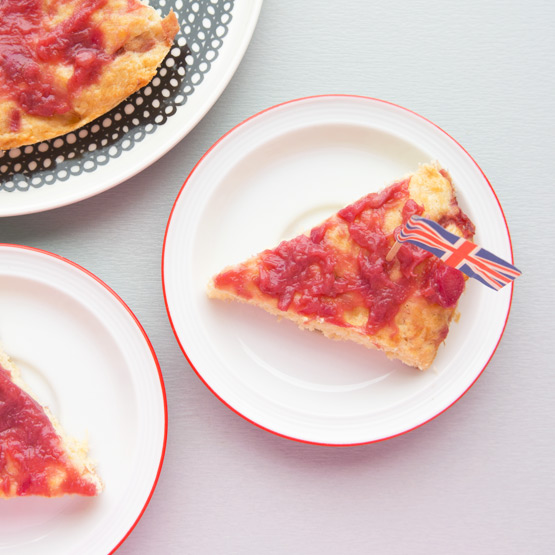 Rhubarb always reminds me of the sugary rhubarb compote my mom used to make us as a kid. As we kind of banned sugar from our kitchen, I wondered what to make of these beautiful rhubarb stalks: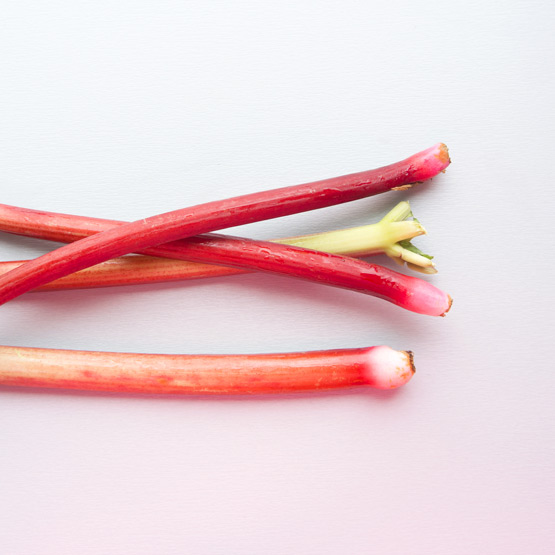 On Instagram, Jessica suggested to use agave syrup in stead of sugar, which worked like a charm. Just add some agave syrup and sucralose (50/50) and 2 teaspoons of vanilla extract to the chopped rhubarb and stir on a low fire for 15 minutes.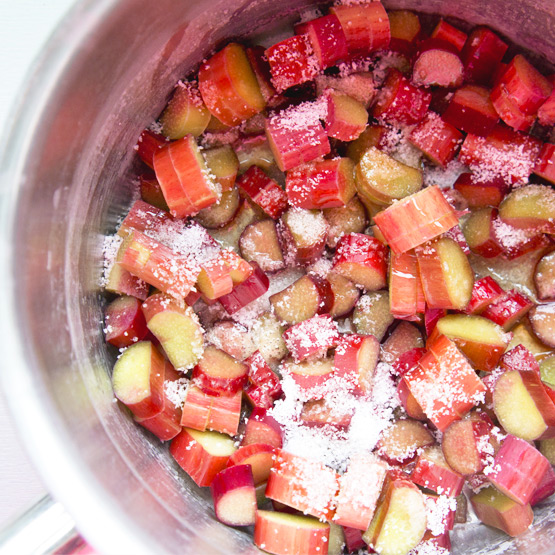 In the meantime I prepared a simple dough: 200gr self-rising flour, 100gr butter, 2 eggs, a bit of sucralose and vanilla extract. By the time the dough was ready, the rhubarb looked pink and creamy: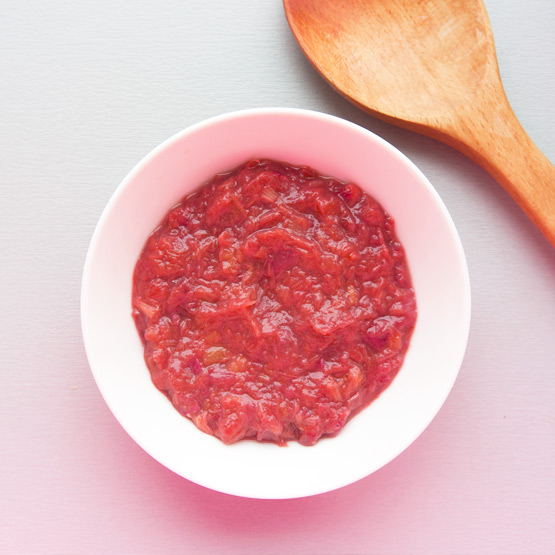 I added 80% of the rhubarb to the dough mixture and baked 2 flat cakes in 15 minutes at 180°C. The last bit of rhubarb was used as a topping: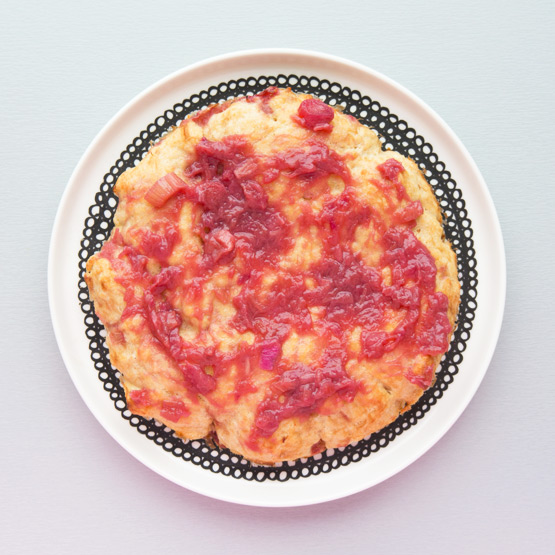 And actually, I was surprised by how nice and sweet it tasted. Not bad at all for a non bakerella 😉 I added a Union Jack on top, because when you read this I'll be in a Eurostar between Paris and London to attend Blogtacular. It has been over 2 years since my last visit and I can't wait!
See you next week… and bon appétit!