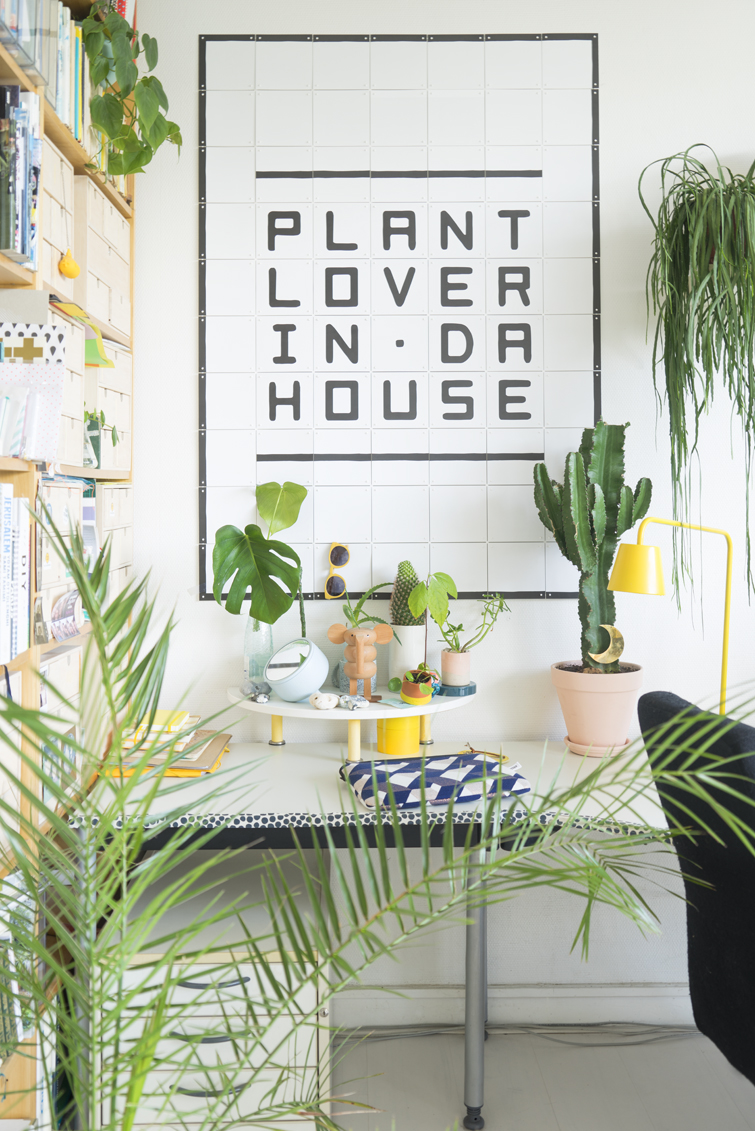 Quirky words and botanical jokes are part of my daily life ever since we started our @urbanjungleblog Instagram account. Twice a day we share the most inspiring homes with plants and the caption can completely change the way everyone looks at a photo. One of my favorites is this one with a short cactus poem: If you get stung by a cactus, consider it a cactus kiss, because we all know love hurts. For this season's Urban Jungle Bloggers challenge I started to think of my very own "Plants & Words". A new letter board, a lightbox, a graphic poster, a DIY? That's when IXXI asked me if I wanted to launch the new IXXI Quotes letterbox with them. Speaking of perfect timing!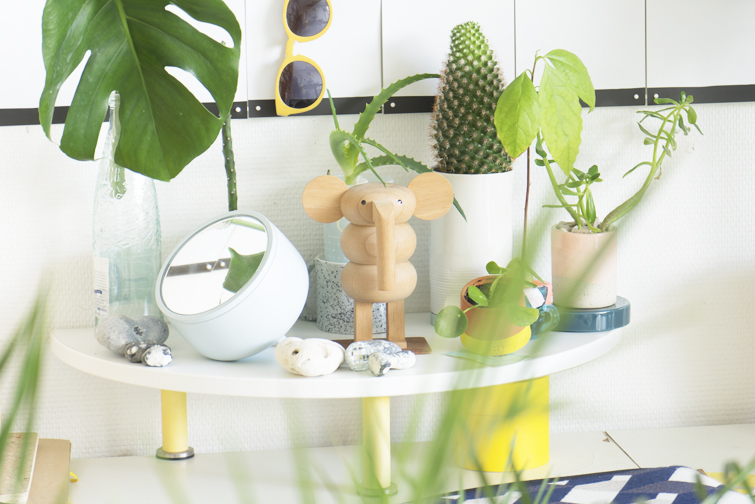 Because with this new IXXI Quotes you get the opportunity to create your very own quote! For example with your lover's name, your favorite city, or anything that you can imagine with the 75 IXXI cards. The cards are slightly smaller than the normal IXXI (that I used in this post), and are printed on both sides for extra options. As a graphic designer I wanted my quote to have the perfect fit and I puzzled with the letters and spacing for a bit and then I knew it: PLANT LOVER IN DA HOUSE. With an extra "dot" to make it extra gangster 😉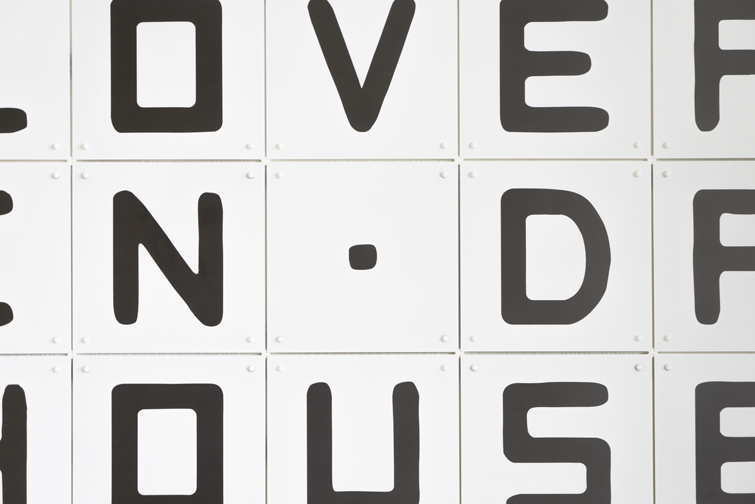 The new IXXI hangs on the wall above my desk in my home office. In the same spot as the one I designed myself with a photo of the botanical gardens in Barcelona. Somehow I got bored with that design very quickly and I turned the IXXI cards and had a blank IXXI for a while. It looked quite ok, a bit empty though, so I used it to hang postcards and create little moodboards (like here). The letters will probably stay for a bit longer, as they are quite neutral while making a big impression.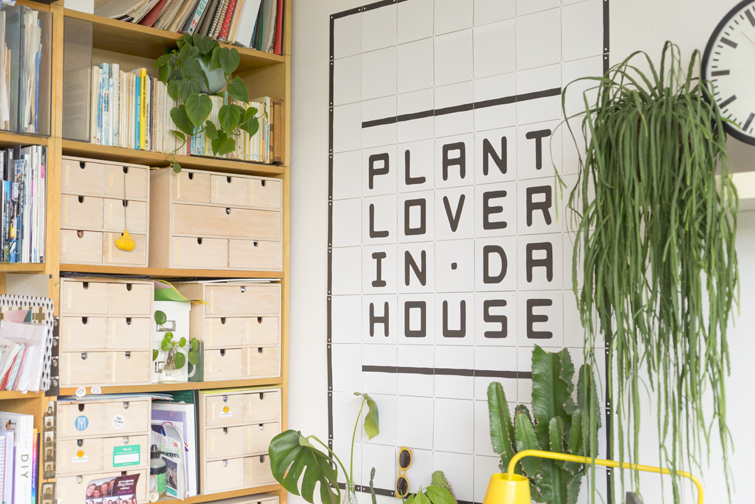 Another thing that changed in my home office is that I replaced my dear iMac with a Surface book. (Yeah I know I went over to the dark side… from mac to windows 😉 ). This allows me to work from anywhere like a real pro: so far it's very fast and I love being able to properly work when I'm traveling. And I get to use cute accessories too, like this Pijama sofa lurex laptop case in neoprene. It's sparkling and soft and I like the graphic pattern. Plus it's bouncy enough to protect my computer from my clumsiness 😉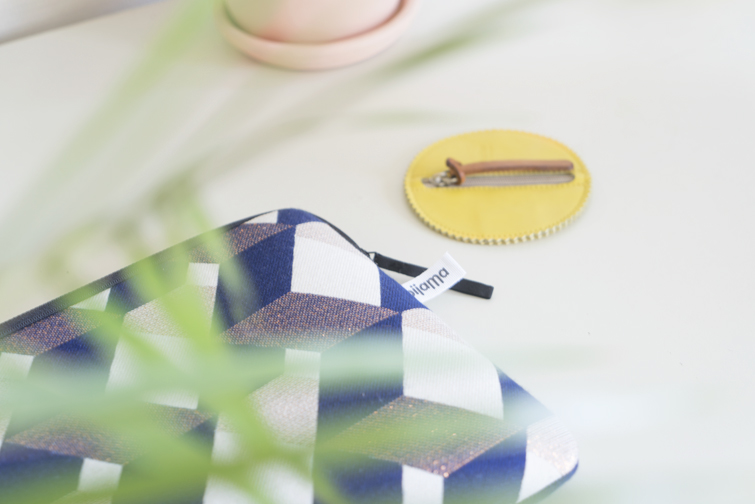 Can you spot the Avocado plant?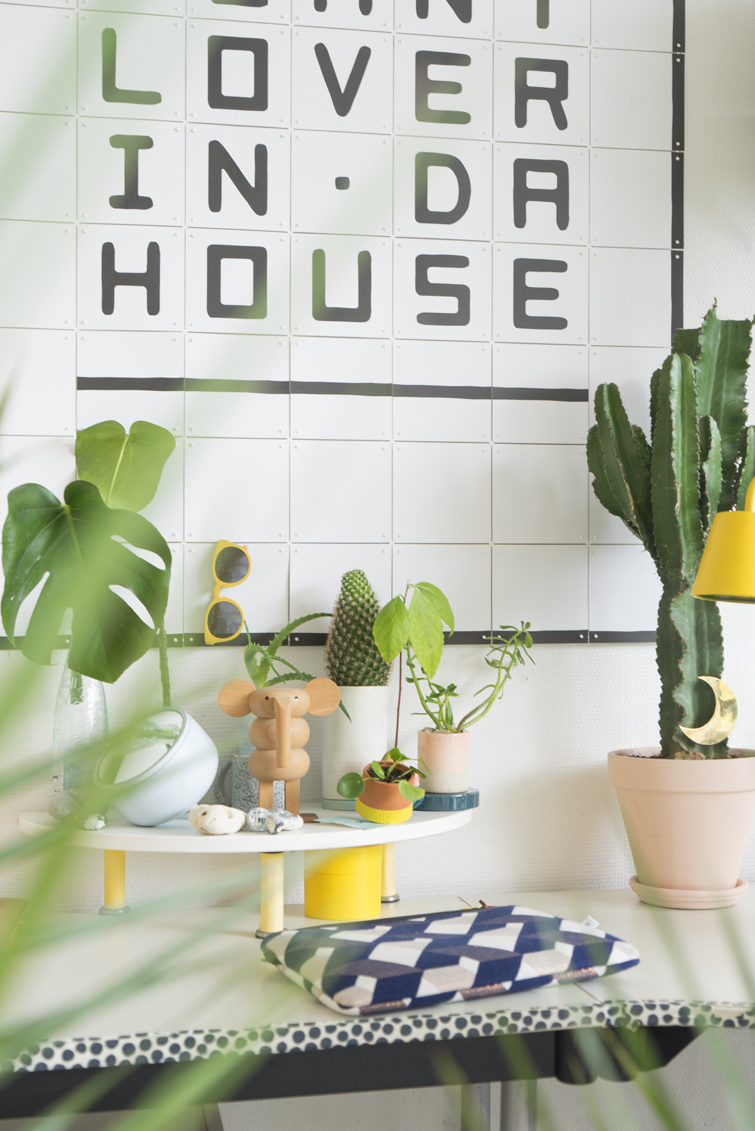 PLANT LOVER (and notebook & color lover) IN DA HOUSE: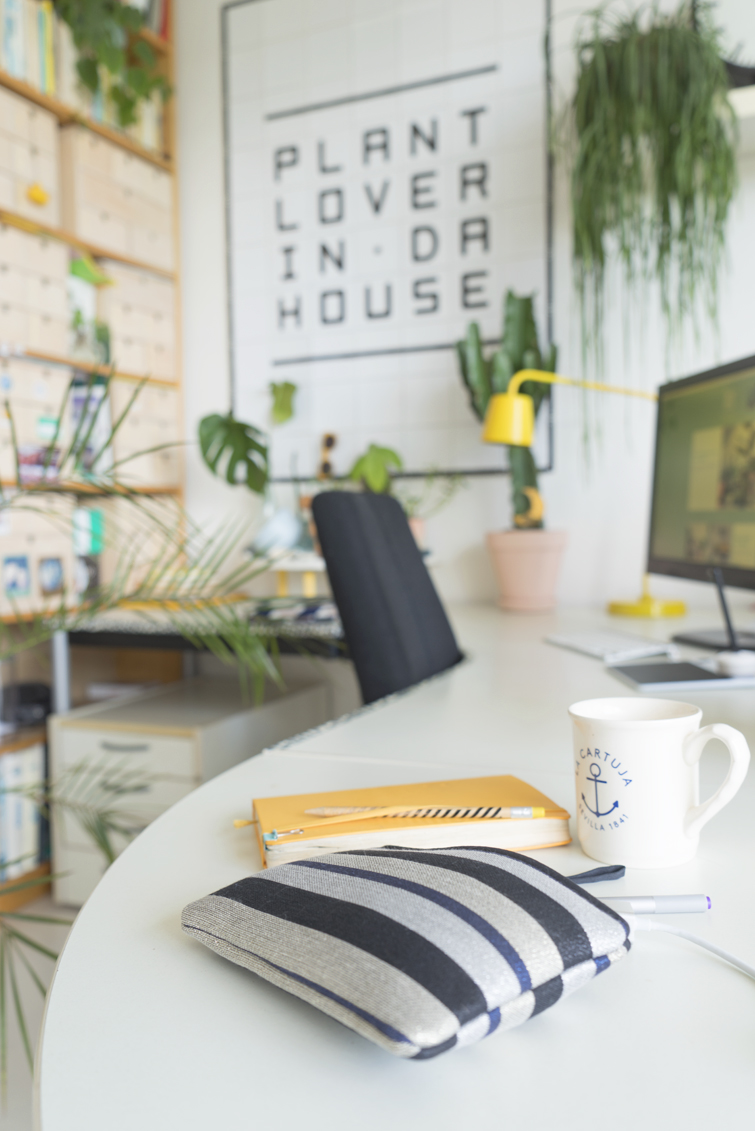 What do you think? Is there a quote that would be perfect for your home? If you feel uninspired, the IXXI Quotes come with a little booklet with dozens of examples, like "DONT WORK WITH .SS H.LES" or "WORK HARD PLAY HARD". By the way, this letterbox also comes in white letters on a black background.
The view from the dining table in the middle of the space: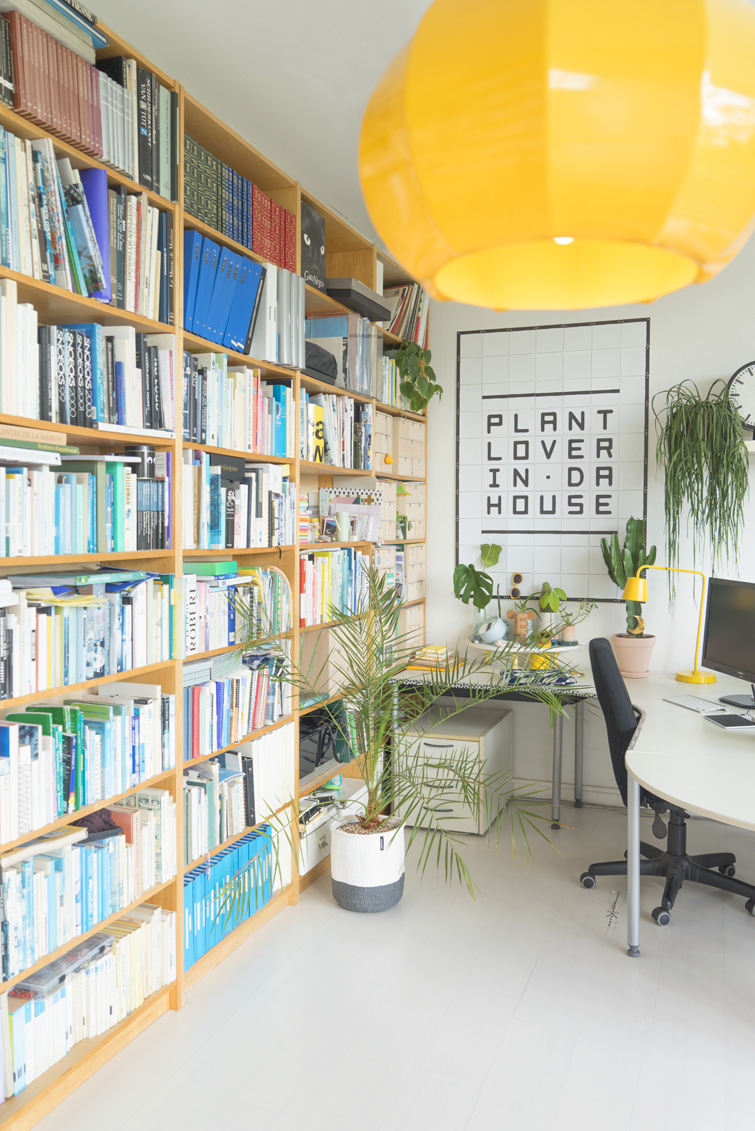 Urban Jungle Bloggers is a seasonal series hosted by 2 bloggers: Igor (Happy Interior Blog) and Judith (JOELIX.com). Every month we share ideas to create an urban jungle through styling ideas, DIYs and green tips & tricks. You can find additional inspiration on our Urban Jungle Bloggers Pinterest board and keep up-to-date via Facebook or Instagram. Want to join? Find out how on our website and use #urbanjunglebloggers on twitter and instagram. Let's bring some green into our homes and blogs!