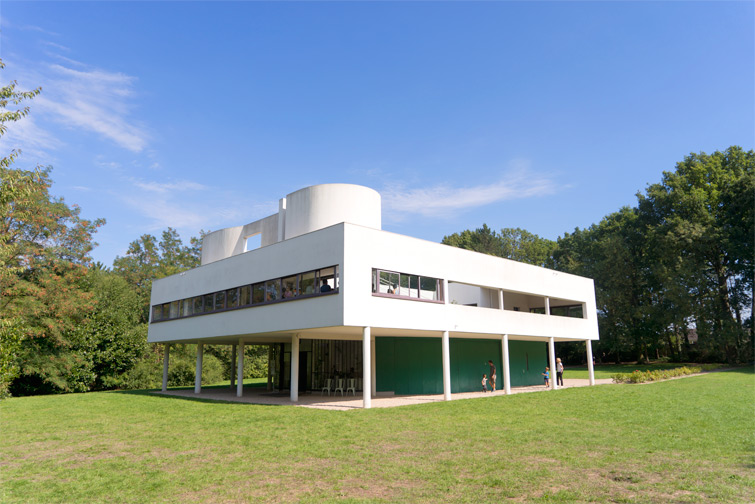 Visiting plant nurseries makes me really happy, but visiting amazing architectural masterpieces is my second favorite. This Villa Savoye in Poissy, just outside Paris, was on my want-to-visit-list for a while and finally I got to go! At several places stood "leftover" Tolix chairs and stools from the dedicated Tolix exhibition at the Villa Savoy earlier this year. A really great color match and both designed in the same era, the early 1930s.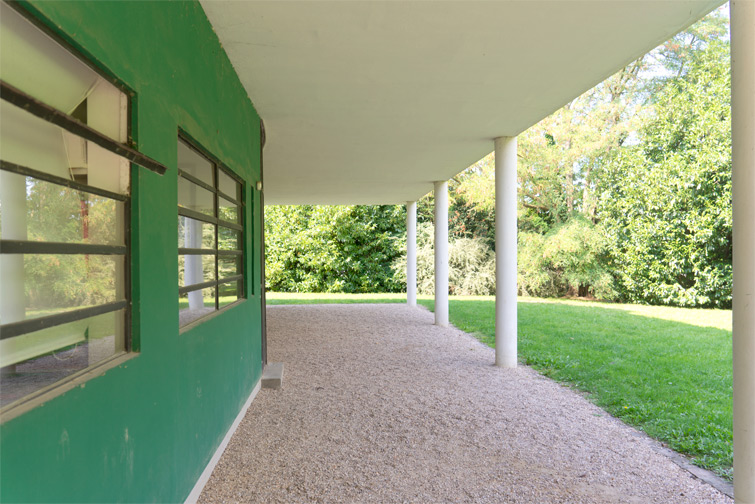 Different layers of green to in the end: find the perfect shade of green: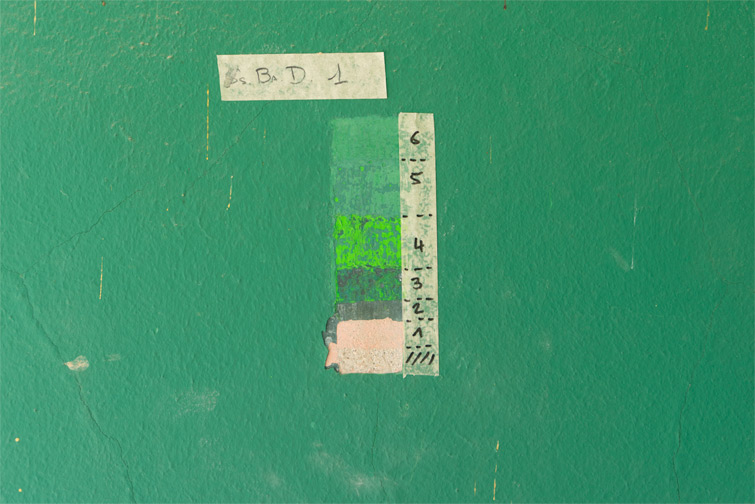 See, what did I tell you: mint Tolix chair beautifully arranged in front of the glass wall near the entry: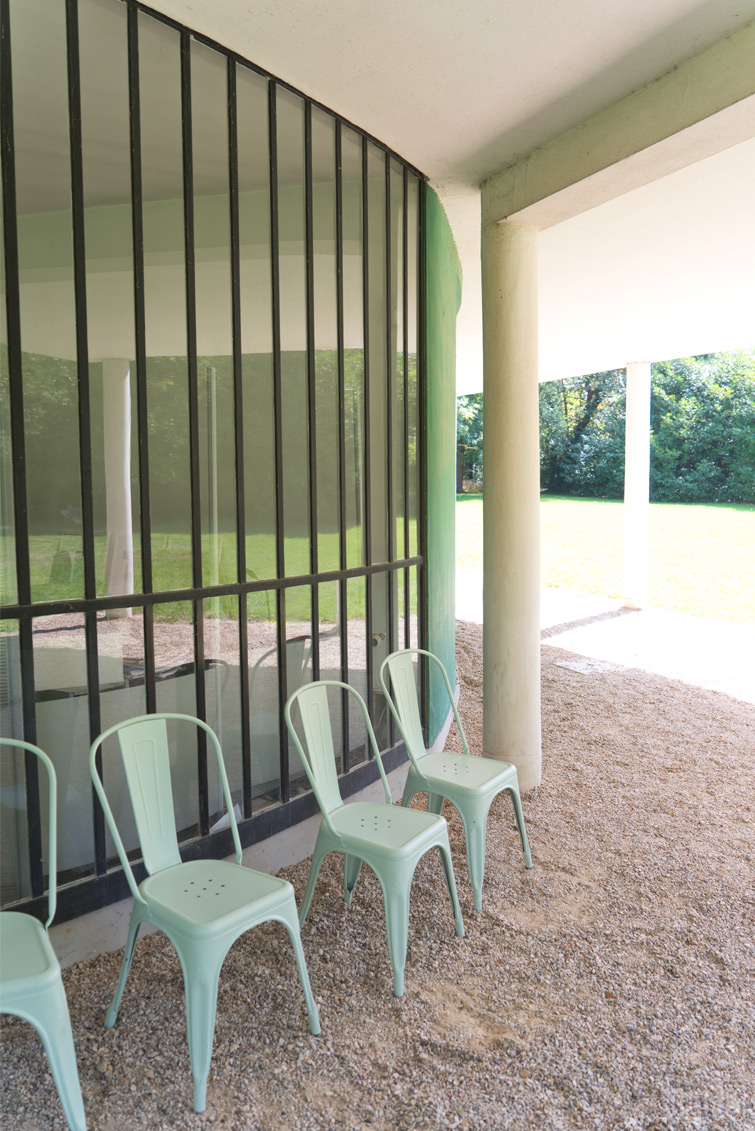 The Villa Savoye was designed by Swiss architects Le Corbusier and his cousin, Pierre Jeanneret, and built between 1928 and 1931 using reinforced concrete. The house in the outskirts of Paris, was originally built as a country retreat of the Savoye family. After being purchased by the neighbouring school it became property of the French state in 1958, and after surviving several plans of demolition, it was designated as an official French historical monument in 1965. It was thoroughly renovated from 1985 to 1997, and under the care of the Centre des Monuments Nationaux, the refurbished house is now open to visitors all year round.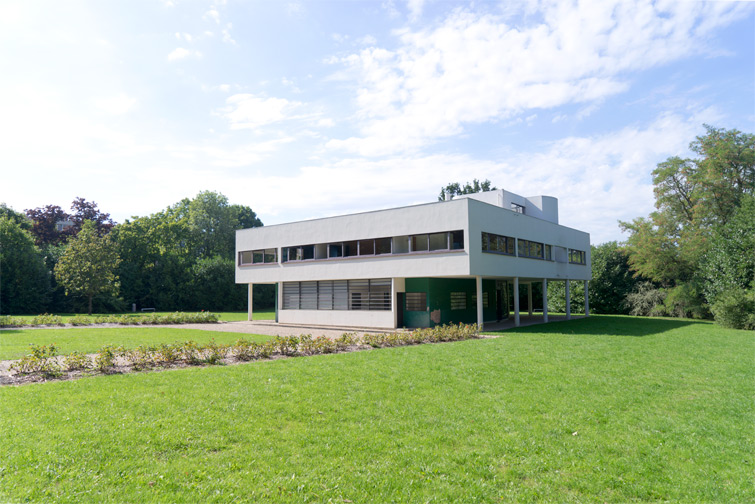 When reading the letters between the Savoye couple and Le Corbusier in the early 30s, it was very amusing to read they had several problems with leakage. The roof wasn't waterproof and according to one of the letters: "it was raining inside". Even though our concrete home was built 30 years later than the Villa Savoye, we do have the same issues as the Savoye couple 😉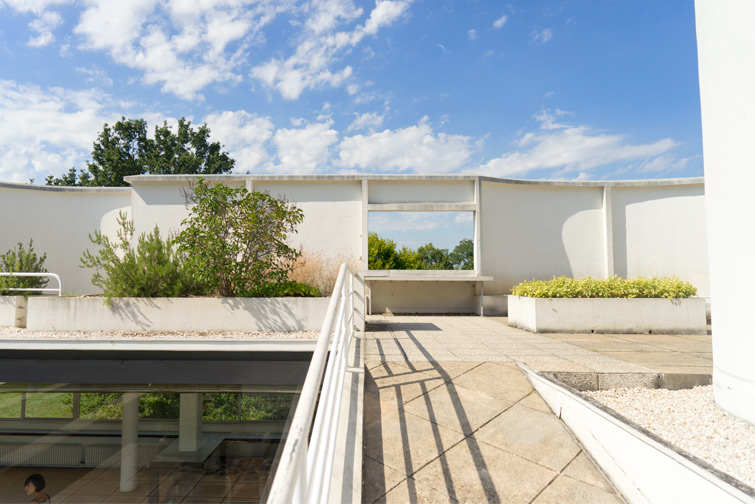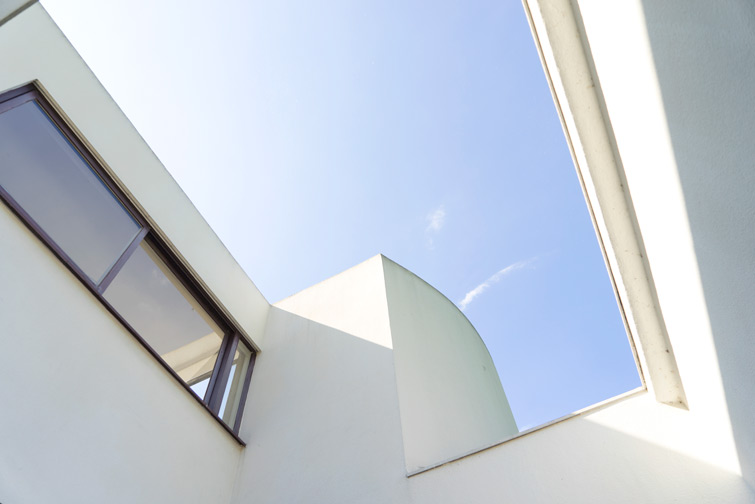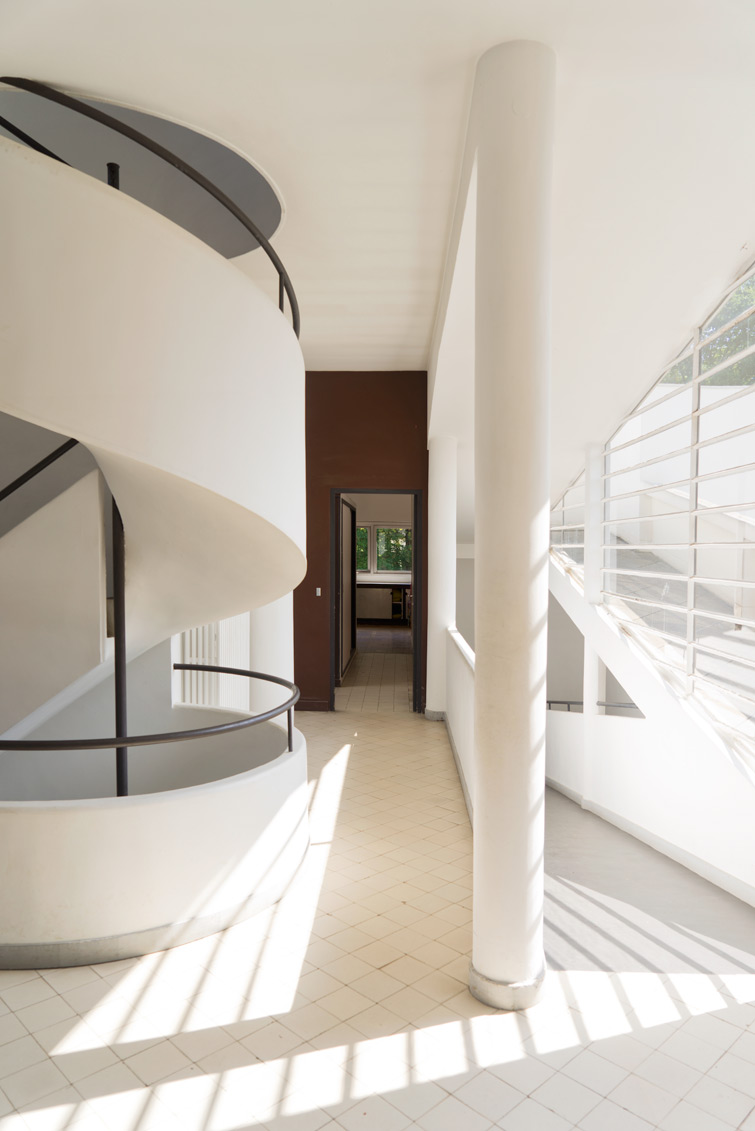 One of the things that could be improved at the Villa Savoye is the vegetation. My hands itched when I saw the poor flower beds and dry shrubs. I think any Urban Jungle Blogger could (and would!) go WILD here!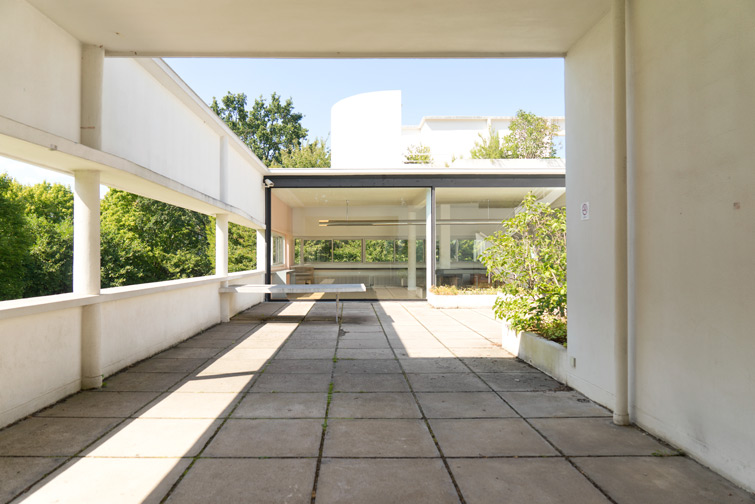 Peachy pink in the living room: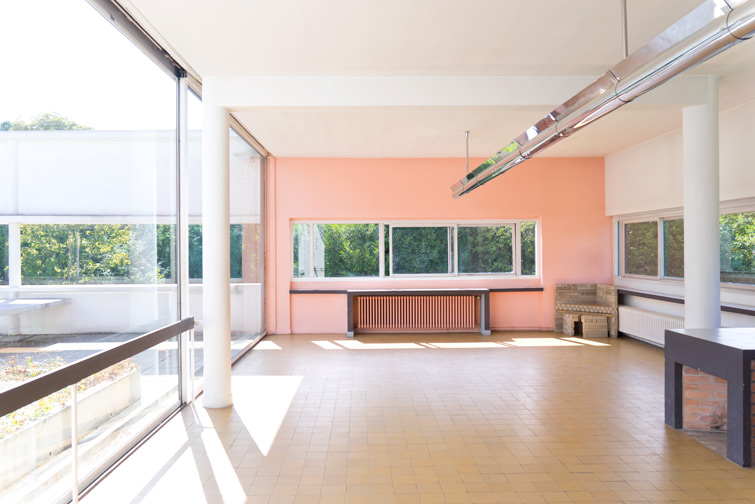 And a very particular hue of blue: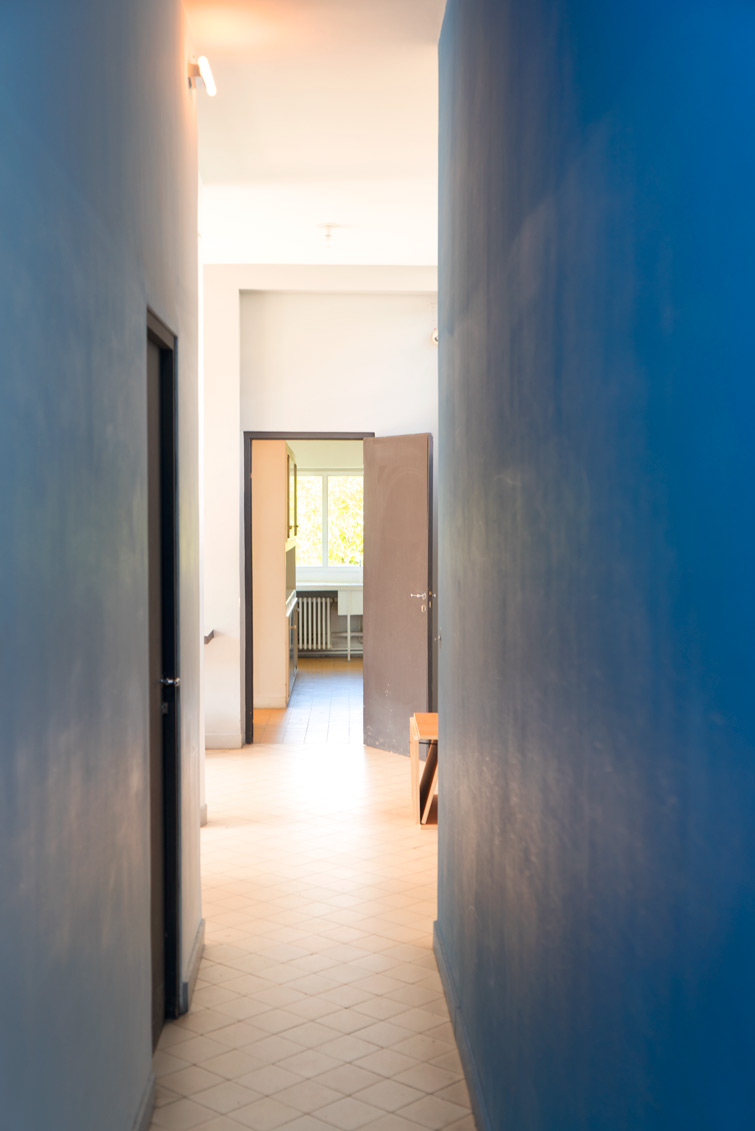 Gorgeous light fittings: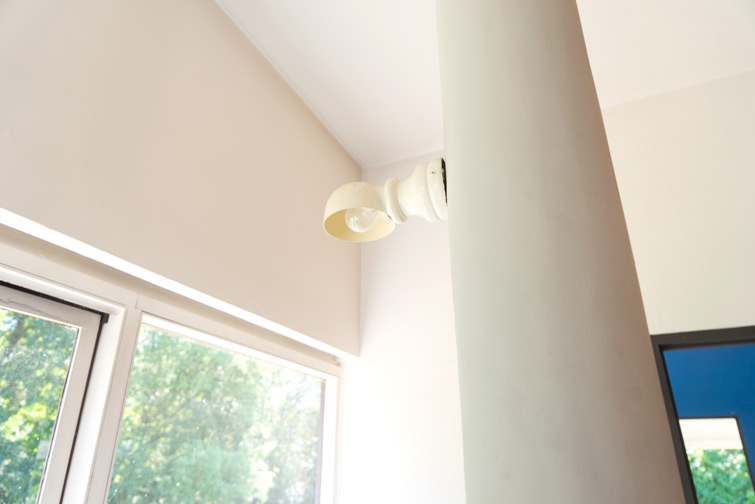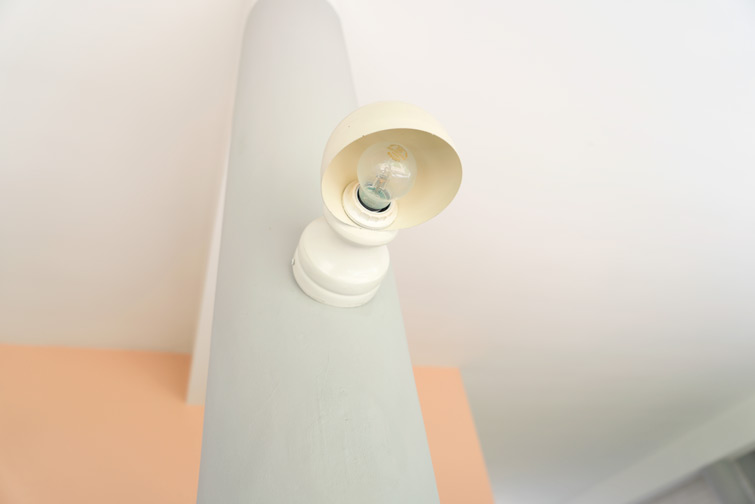 [[more]]
A peek from the kitchen to the livingroom: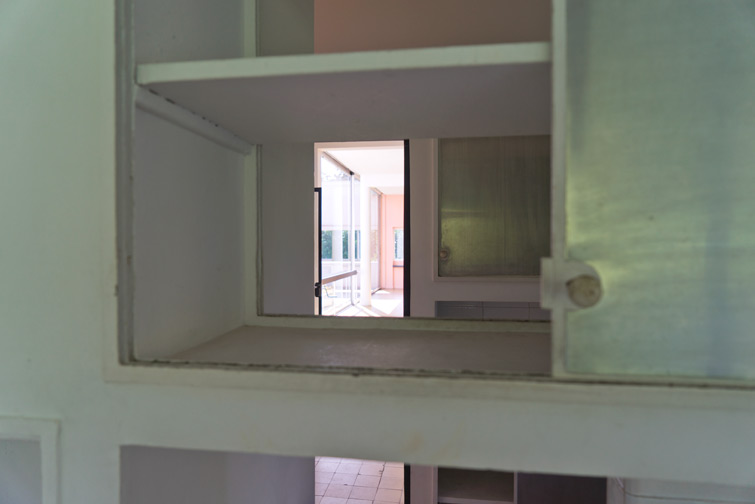 This Tolix chair has the exact same color as the walls of the bathroom ♥: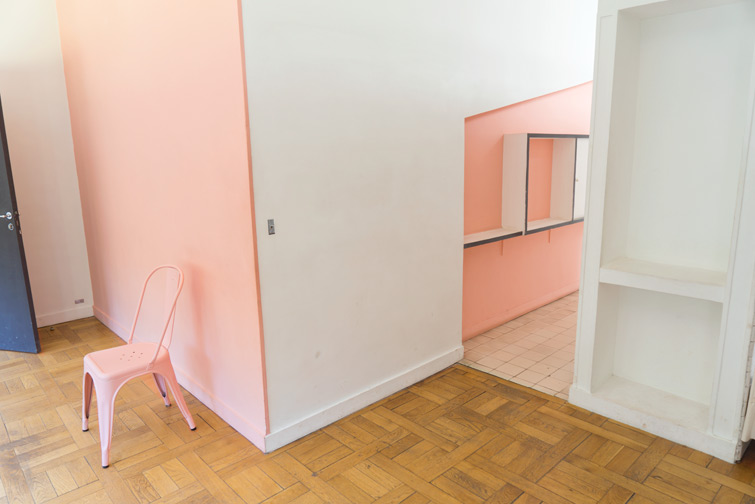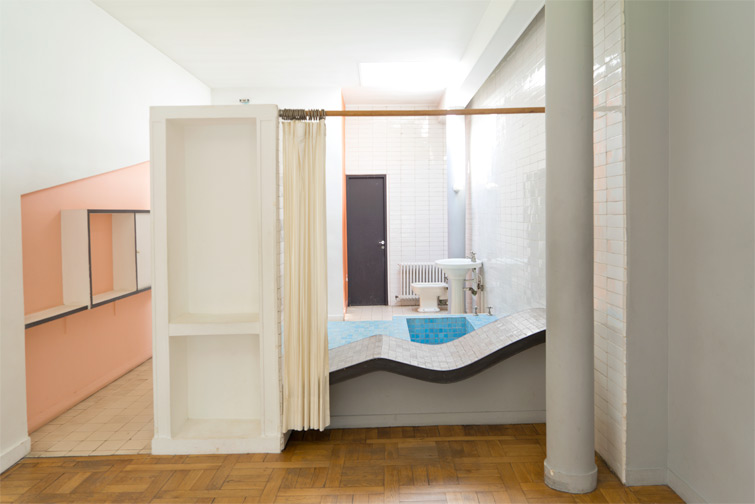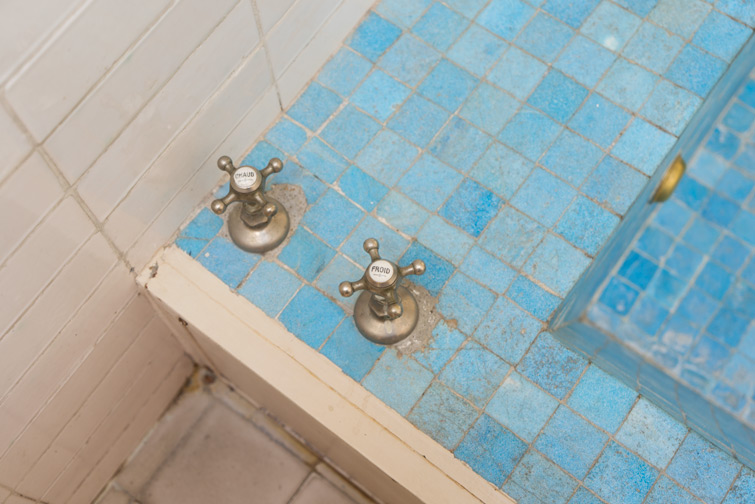 Have you ever seen a more rad bathroom lounge chair?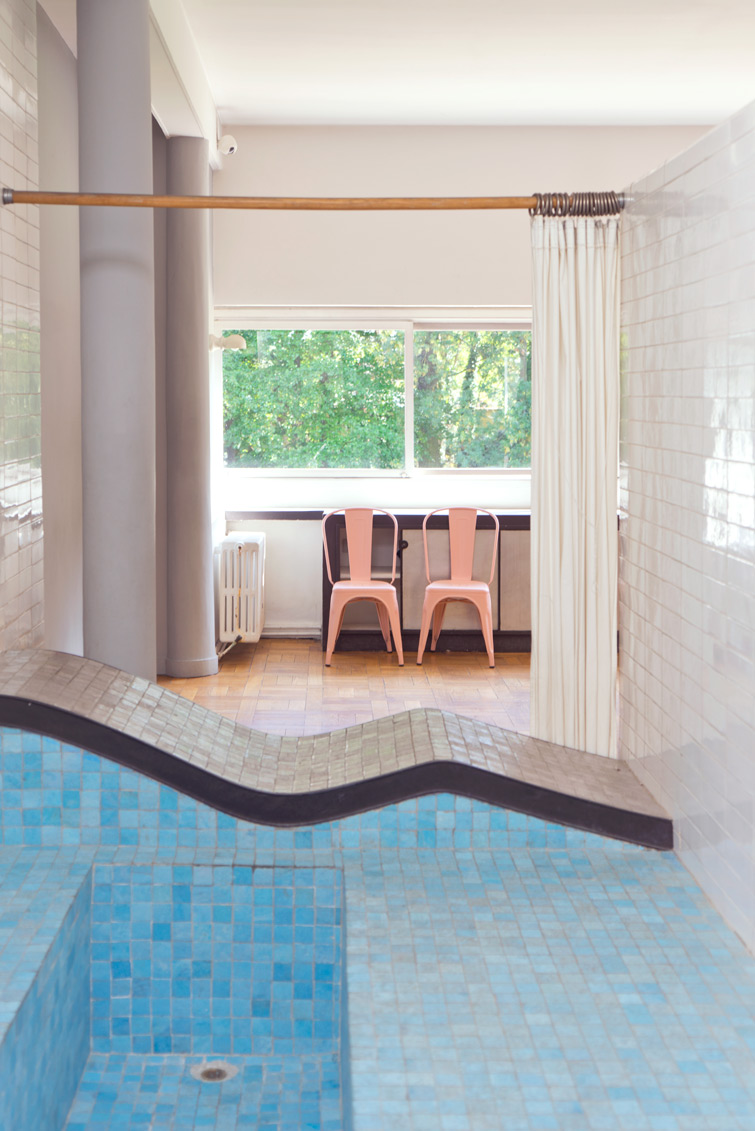 My favorite nook in the entire building: the room of the son with integrated desk and shelves, storage and a pale blue Tolix chair and a beautiful view into the park outside: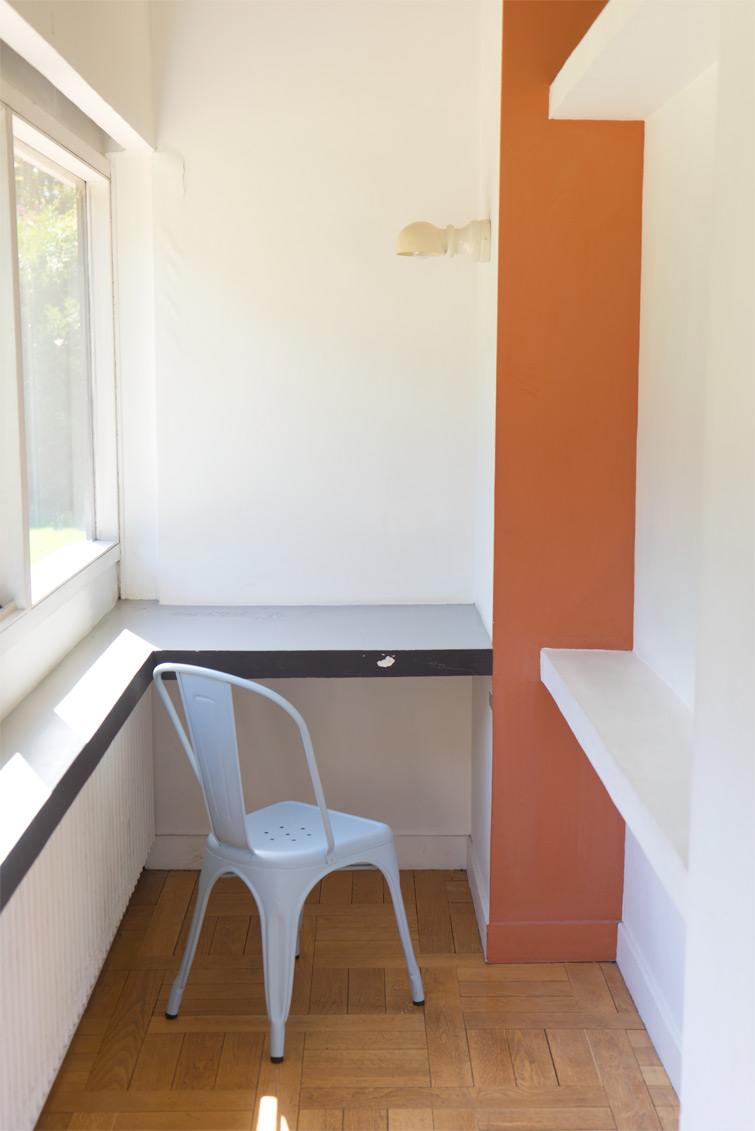 The gardeners house will re-open to the public this weekend, which means I have to come back to check it out. When I visited I could only see the outside, which has the most intruiging mint/vintage green color on the façade: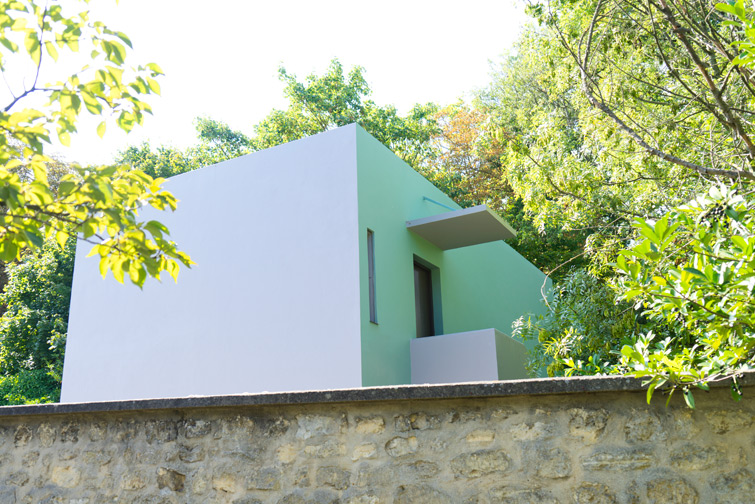 Villa Savoye /// 82 rue de Villiers /// 78300 Poissy /// France /// +33 1 39 65 01 06
Open every day except monday (for time schedule, check the website)