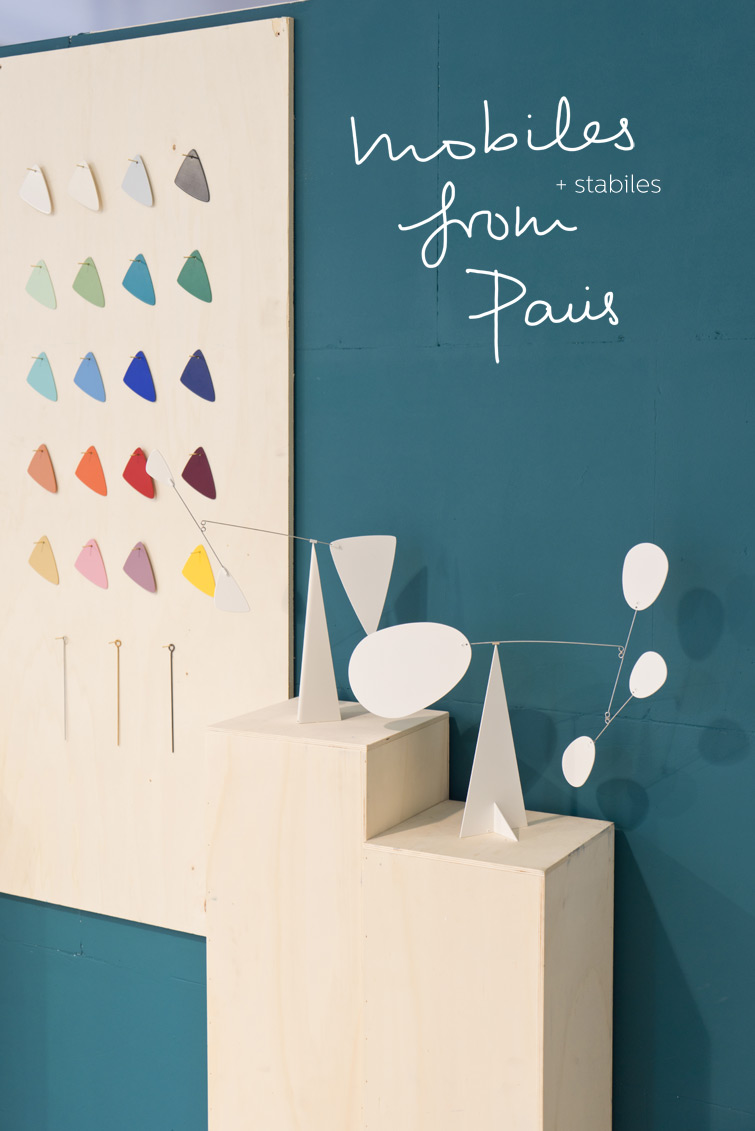 Remember I stumbled upon those cool mobiles on Etsy a while ago? They are designed and created Otxo and Mario Conti from VOLTA Paris. And because Paris is just around the corner, I hopped over to visit their fresh new showroom, where they display their collection of mobiles and stabiles.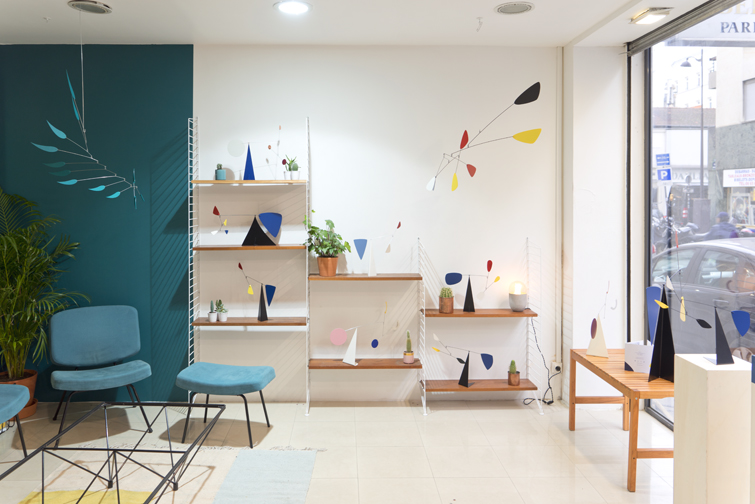 Alexander Calder (August 22 1898 – November 11 1976) is the name of an American sculptor who is known as the originator of the mobile, a type of moving sculpture made with delicately balanced or suspended shapes that move in response to touch or air currents. Calder's monumental stationary sculptures are called stabiles.
All mobiles and stabiles by VOLTA Paris are made from repurposed metal and entirely painted and assembled by hand in France. They are already mounted and the only thing that you have to do when you receive it, is stick the ceiling fixture to the ceiling, wait for 24h to make sure it sticks well and attach the mobile. It's as easy as that! I like how mobiles or stabiles, like the one below, are a nice alternative for artwork. They also have a quality that 2D artwork, or even classic sculptures don't have: they are always in movement! Mesmerizing, fascinating or hypnotizing!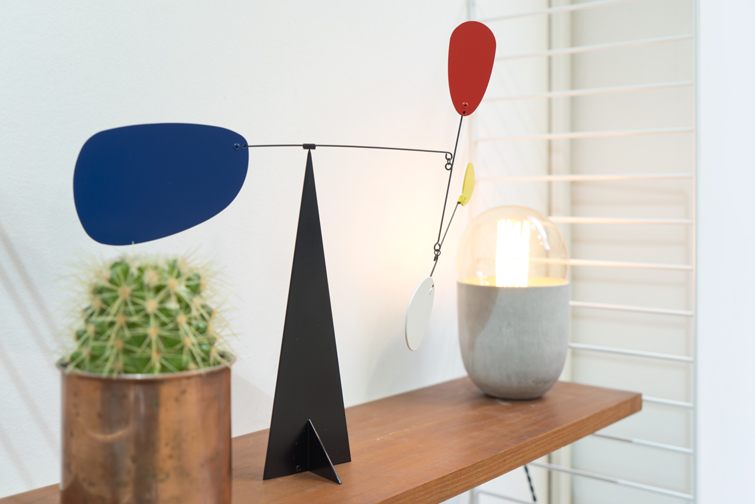 VOLTA Paris's goal is to bring mobiles back into contemporary interiors and make them part of any decor. Last year they worked with heju on two limited editions, more about that here, and they sold out very fast.
I have a pink Emotif mobile in our cinema room and the other day I removed it because I was rearranging some stuff and I really missed it. It adds a playful touch to the room!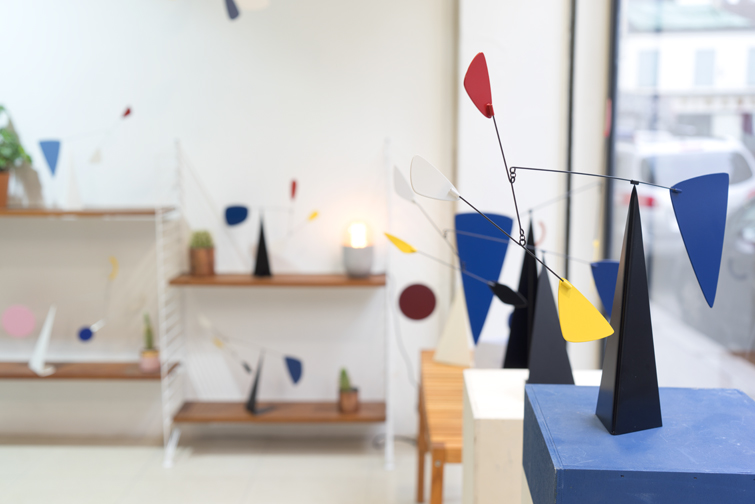 The Ambitieux, the ambitious, inspired by Eucalyptus leaves. I love the feather-y movement of the petals: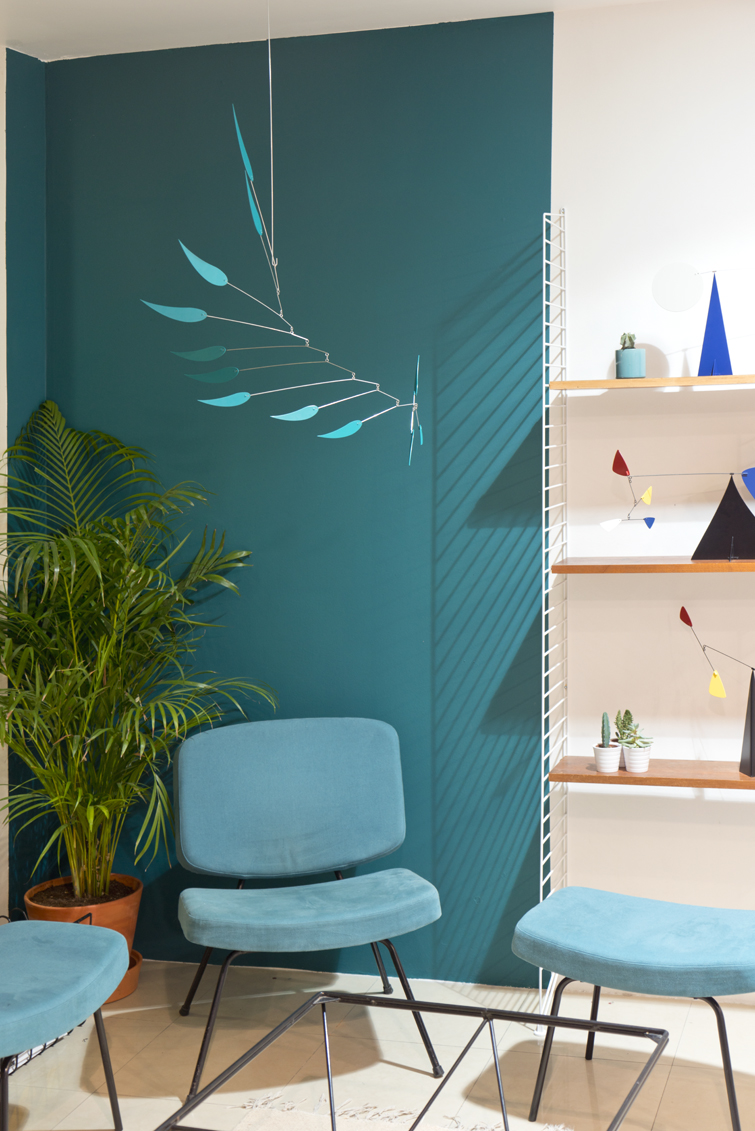 In the String shelves: this standing mobile in black, blue, yellow, red and white: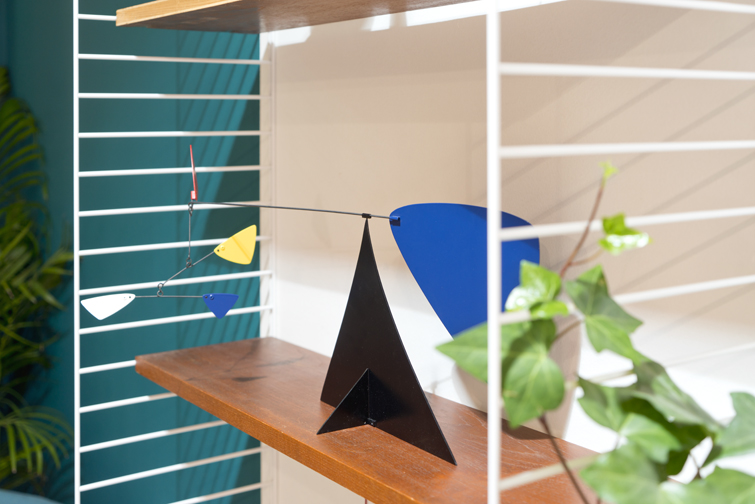 And apart from the VOLTA Paris collection, you can get in touch with them for a custom order! There are many many colors to choose from, these are just a few RAL colors they work with, or go for an all white stabile: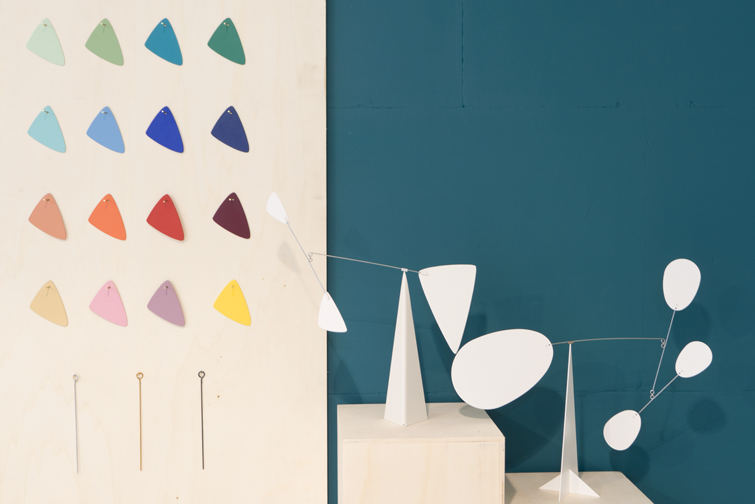 VOLTA Paris /// 39 rue Breguet /// 75011 Paris /// by appointment only
Shop the mobiles and stabiles via the VOLTA Paris website or in their Etsy shop!