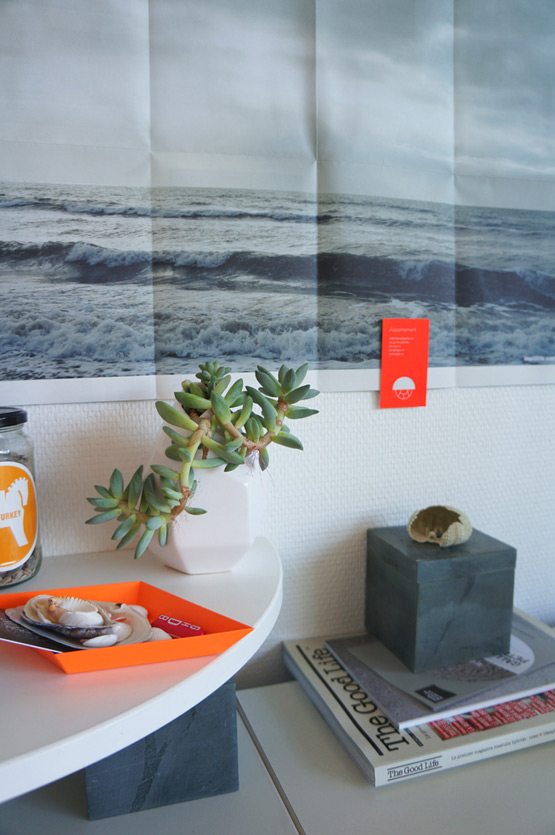 What about the color orange? Do you like it? I'm particularly biased. I guess it has to do with the country where I grew up: Holland. Once a year, on King's Day, the entire country turns orange. People dress in orange, eat orange pastries, drink orange beer and homes are decorated in orange. And if there's a football championship, everything becomes orange all over again. You get free orange goodies with your grocery purchases and any imaginable drink or snack comes in orange. Complete madness!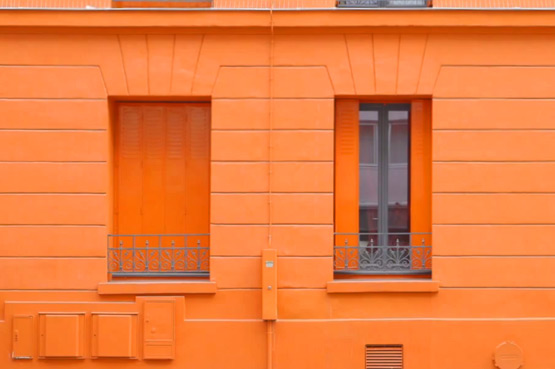 When I look around in our home I draw the conclusion that we don't own a single orange "thing", except 1 pair of scissors plus some oranges, carrots and apricots. We do have a lot of yellow and a lot of red. But we never mix the two into a bright sunny orange. Why? I guess my husband is to blame: he grew up in the 70s and has some kind of orange trauma. In one of our former homes I made us some orange curtains for the kitchen which gave a lovely warm hue to the room. He hated them so much that I took them down soon after. It's important that we both feel at home.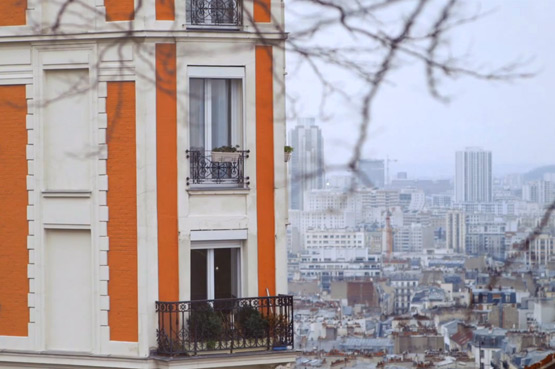 In art school I used to dress more colorful which provoked smiles all the time. Just like my current pink glasses do these days… Such a cliché, but I guess that's what bright colors do to people! Bruno Poirier, a French painter living in Paris, just loves wearing color and the most important color in his work is orange. I stumbled upon this video and think his dedication to one particular color is admirable. Beside the love for bright colors and paint, we also share the same birthday! Have a look for yourself: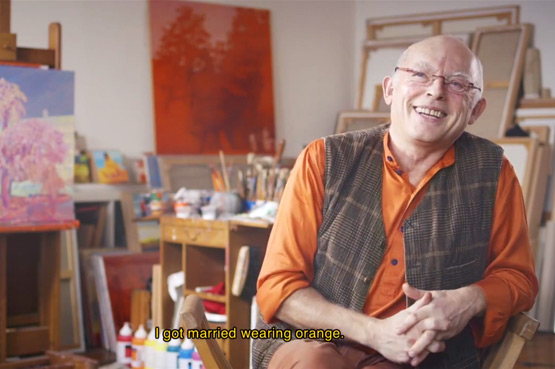 And you? Do you like orange? Do you have any orange at home? Or maybe some neon orange accents?
first photo by me – the others are stills of the Let's Colour video about Bruno Poirier.