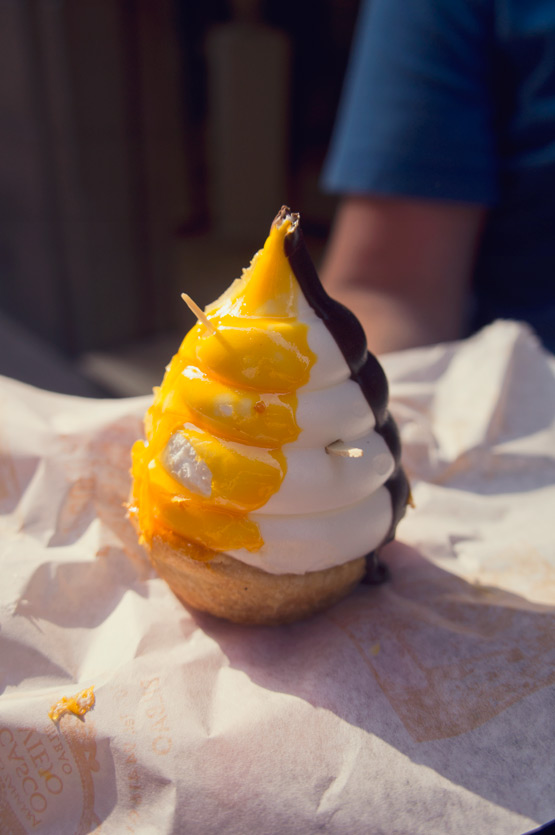 When I saw this pretty "carolina" pastry in Bilbao, I knew I wanted to taste it. The lady from the pastelería wrapped it up for me & put toothsticks in it to prevent the pastry from any "damage": very cute. The looks are better than the taste: too much meringue / marshmallow on top of a rice pastry.
On the local market we bought the BEST BREAD EVER: dark with huge raisins & walnuts, crunchy and with a thick crust. One tiny slice is enough to get you through the day, but ohhhhh so delicious!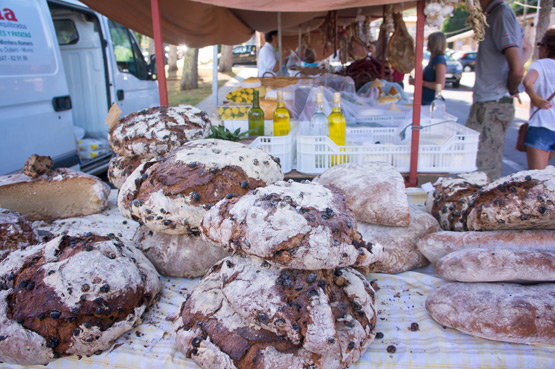 The fresh figs from the garden tasted like sunshine. Hmmm!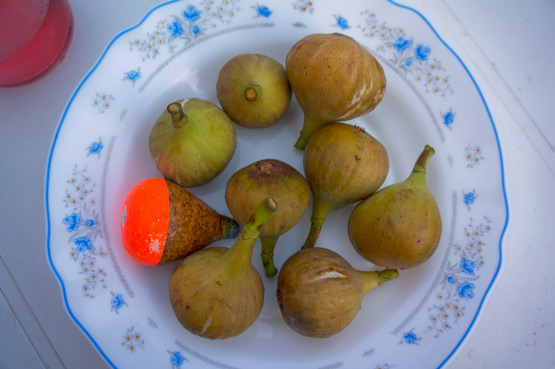 And now I'm hungry! What's your favorite Spanish food?