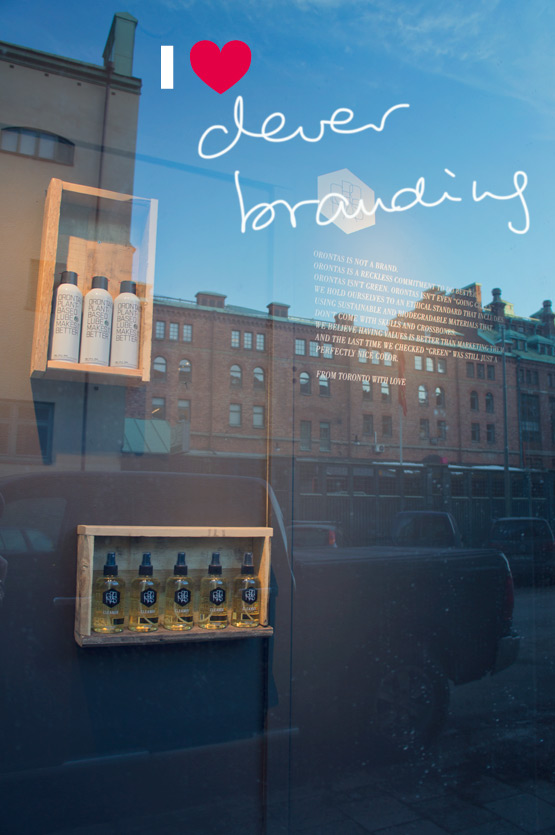 Old world quality and modern thinking, that's what Orontas is all about. I spotted this window display in Stockholm, not far from the wonderful Stutterheim raincoats boutique (which I love). I was intrigued by the clever text: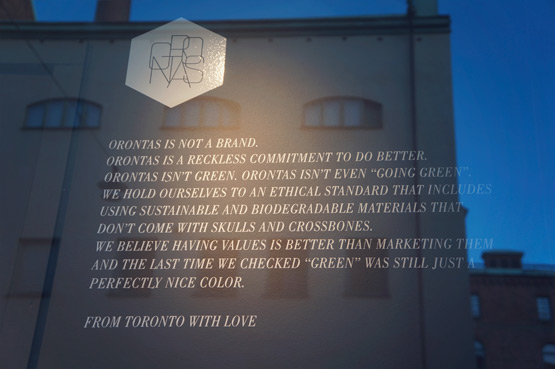 To me, it looked like some kind of sustainable beauty or house cleaning brand. I had no idea that Orontas makes handcrafted cycling supplies. I would love for my ugly Embryolisse creme to come in one of these pretty tubes: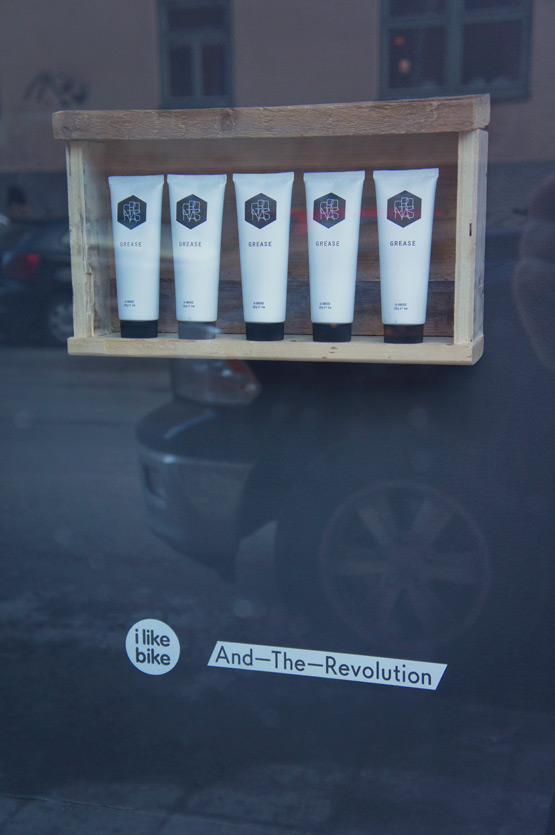 I must admit that I take very bad care of my bike. But cleaning with nice products makes it more fun, right?