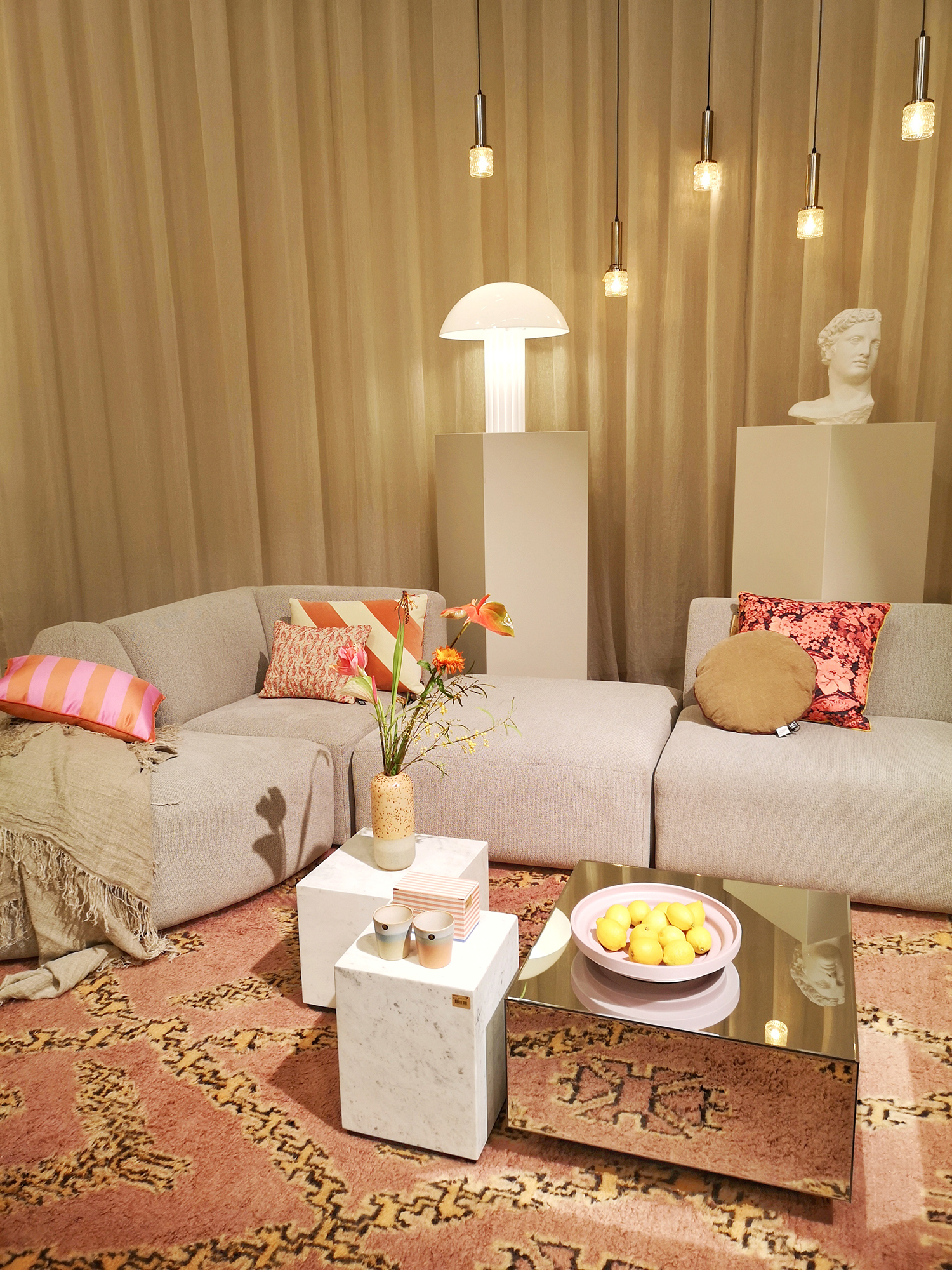 While I already shared these highlights from this January's edition of Maison & Objet on Instagram and Instagram Stories, I wanted to save them here on the blog too. I must admit there were no mind blowing crazy discoveries this time, but I enjoyed seeing nice designs, more and more sustainable or recycled items like in September and also a very very (!) soft color palette. Natural wood, pastel yellow, beiges and soft greys, pale rusty colors… very nice but at times also a little bit boring, because as you know I love some more expressive colors.
But a little recap is in order because I saw some pretty inspiring things anyway. Here we go, first up the stand of HK Living. The styling of this Dutch brand has been on point, yet very trendy, for the past few seasons. After a widely discussed issue with a copied design in a previous collection, where the artist was not paid for her original (stolen) artwork, I was really happy to see this capsule collection of the beautiful ceramics of Romina Gris. This is how it's done right!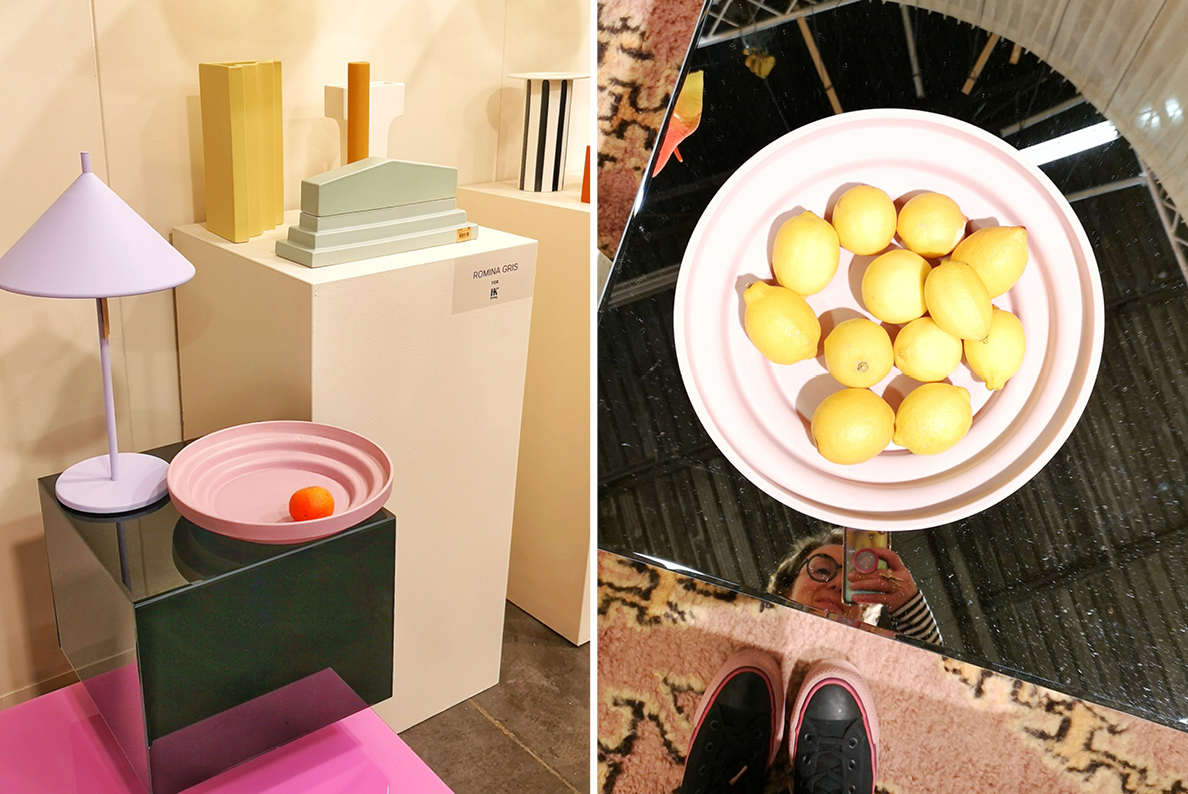 Super soft beige with pale yellow makes for an interesting stripe pattern of this sofa. And spotting the (Dutch) Snoecks 2005 book on the shelves, made me smile.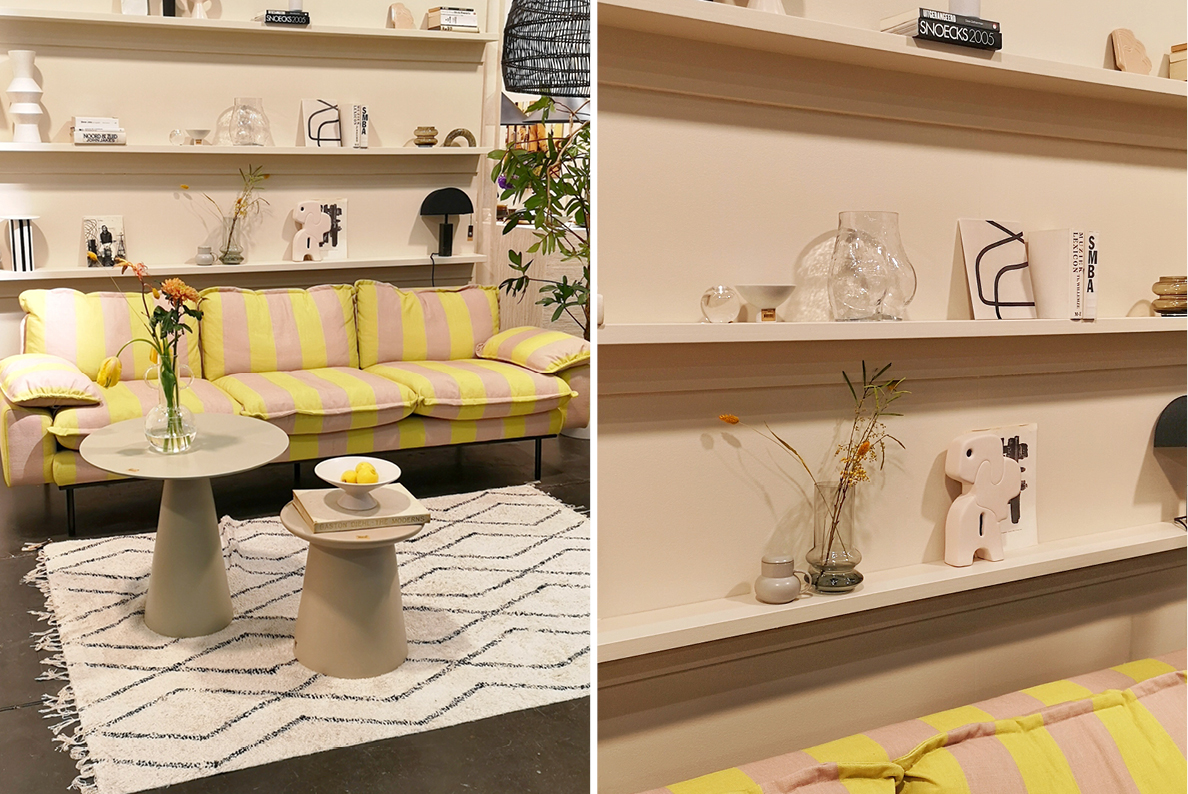 A collection of vases at HK Living /// The new jungle pattern from Italian brand Pijama. Of course this design can be found on their very fun cachepot plant pot covers too. Very Urban Jungle Bloggers proof!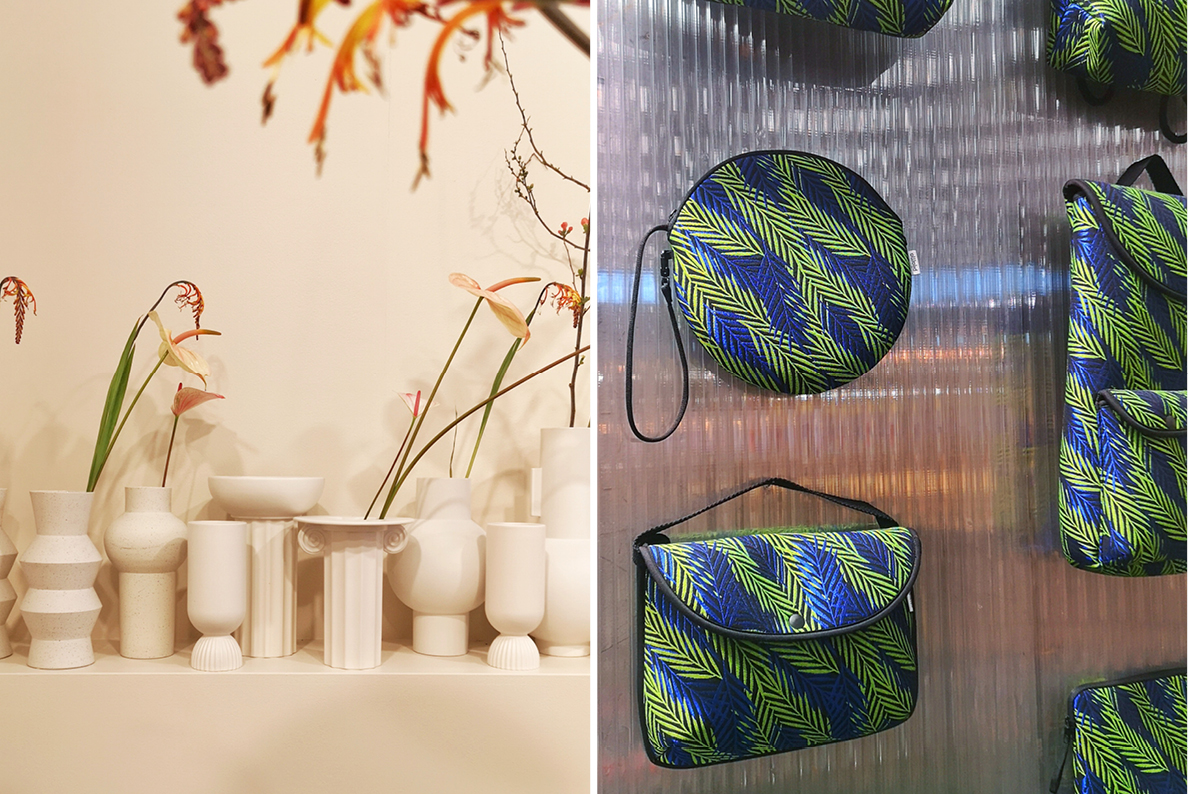 Plant installations at fairs are a tricky thing: the absence of natural light, the dry air, and lack of time or budget for plant care during 5 days don't make it easy. But the stand designers from Pedrali made a huge green vertical garden with real houseplants. Loved it! /// These terracotta plant pots with their wooden lids from Alki look really beautiful.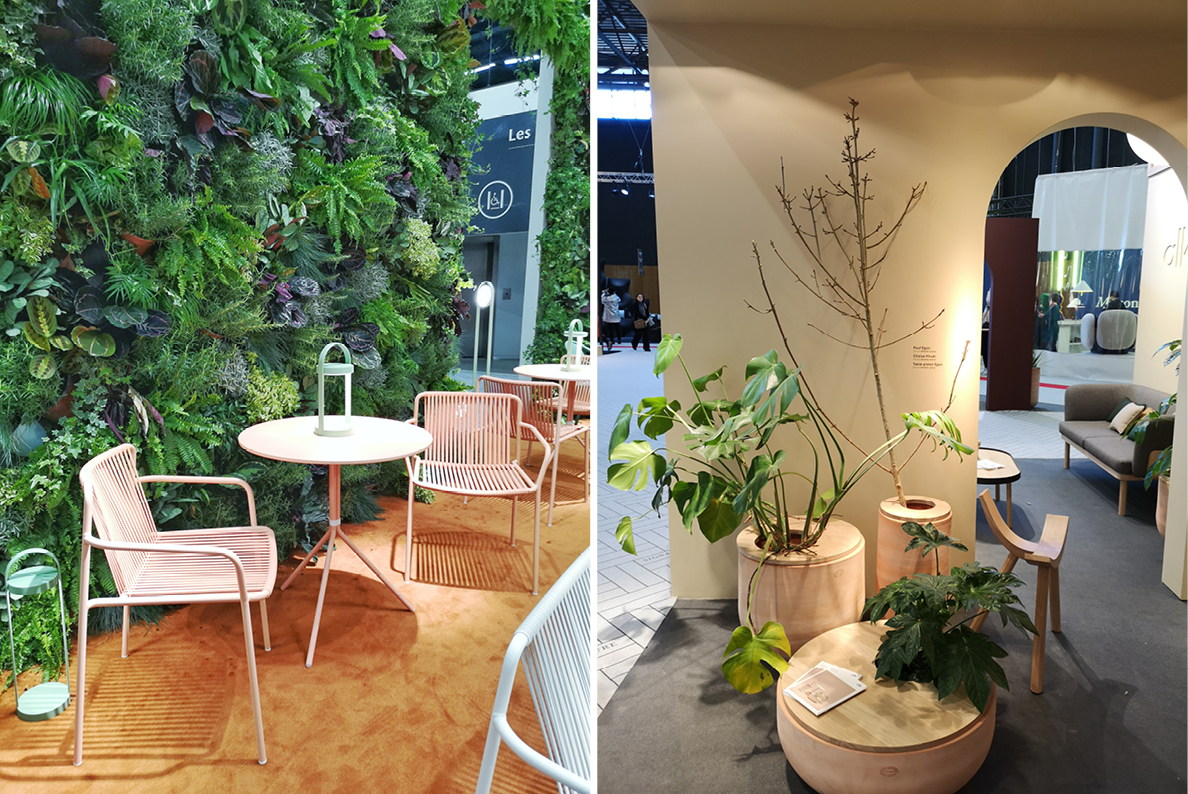 More natural materials, like agave plant fibers and wool, in this new rug from Ames, designed by Mae Engelgeer.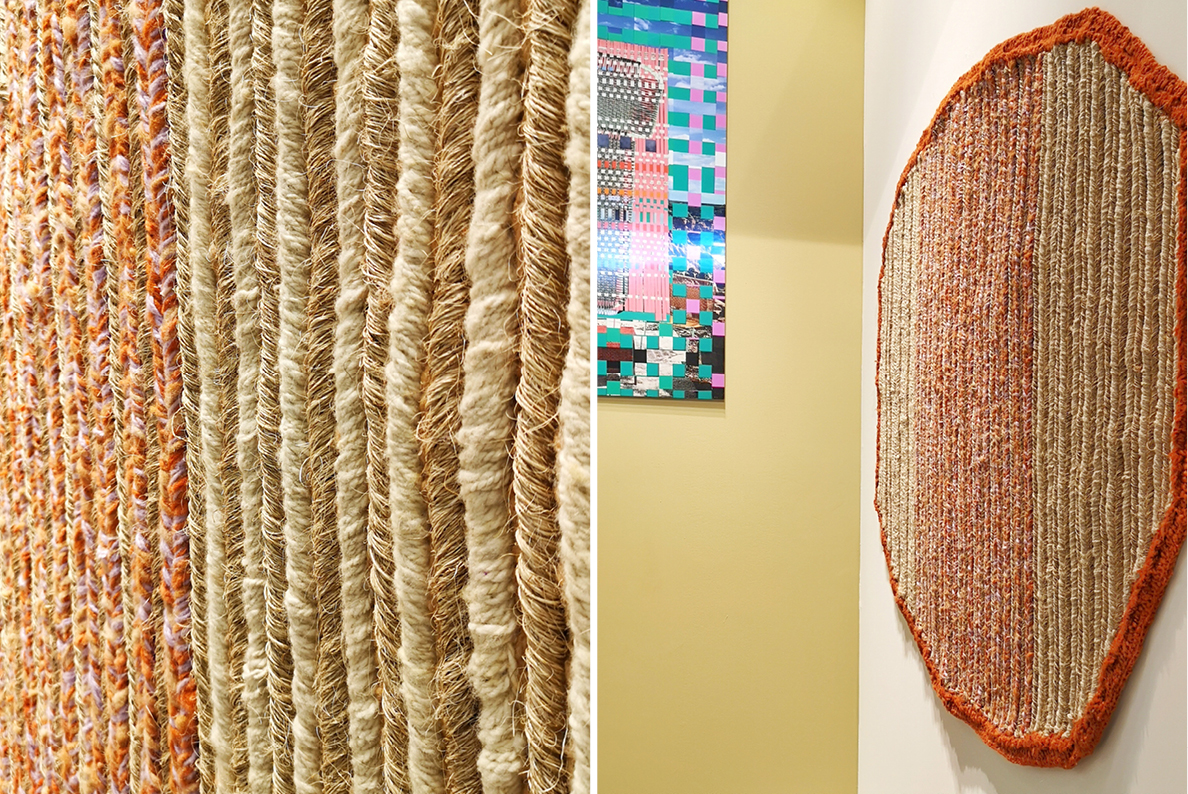 Totem shapes and curves and the new large Onda shelf from Schneid: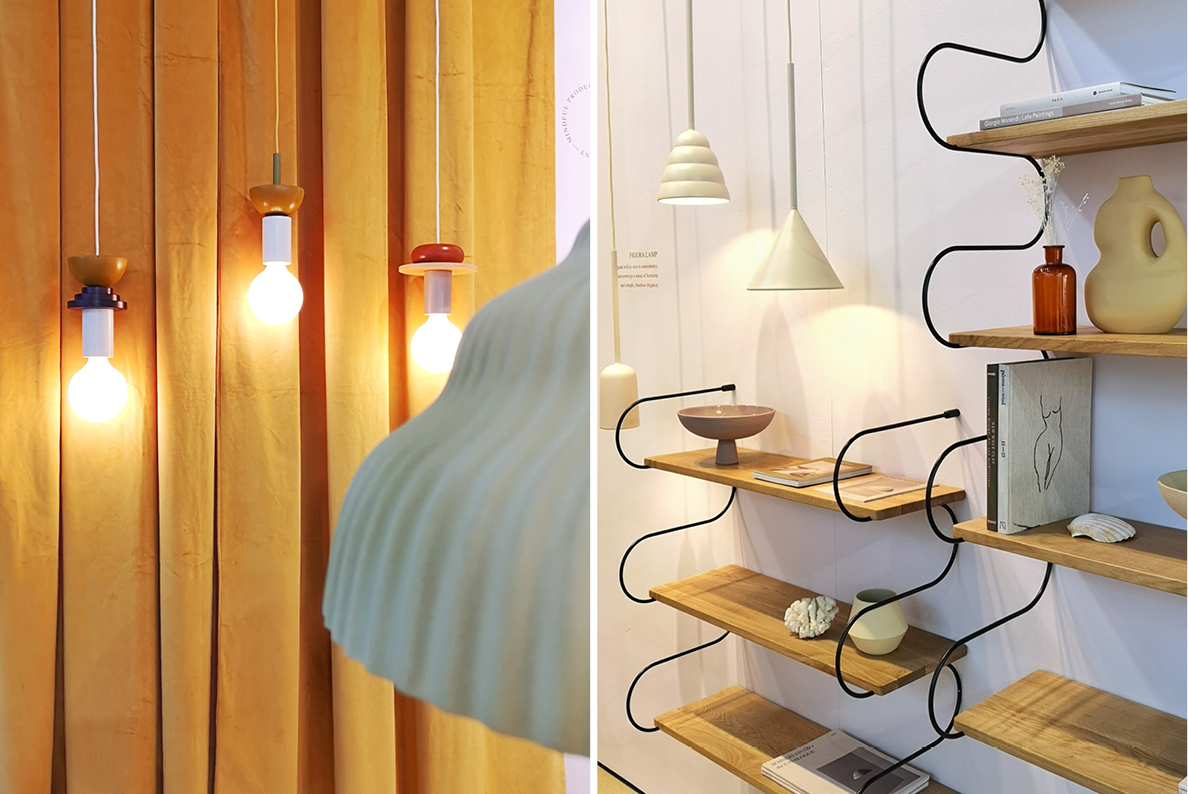 This was one product that I'm particularly excited abou: the Bokashi Organko 2 from Skaza. This is a composter for your kitchen, that keeps smells inside, is well designed (it won a Red Dot Award), made from recycled plastics (some even of ocean plastic) and the fluids that are produced during the fermentation process can be used as plant fertilizer. Can't wait to give this product a try! /// A soft coral against a warm beige wall at Cinna.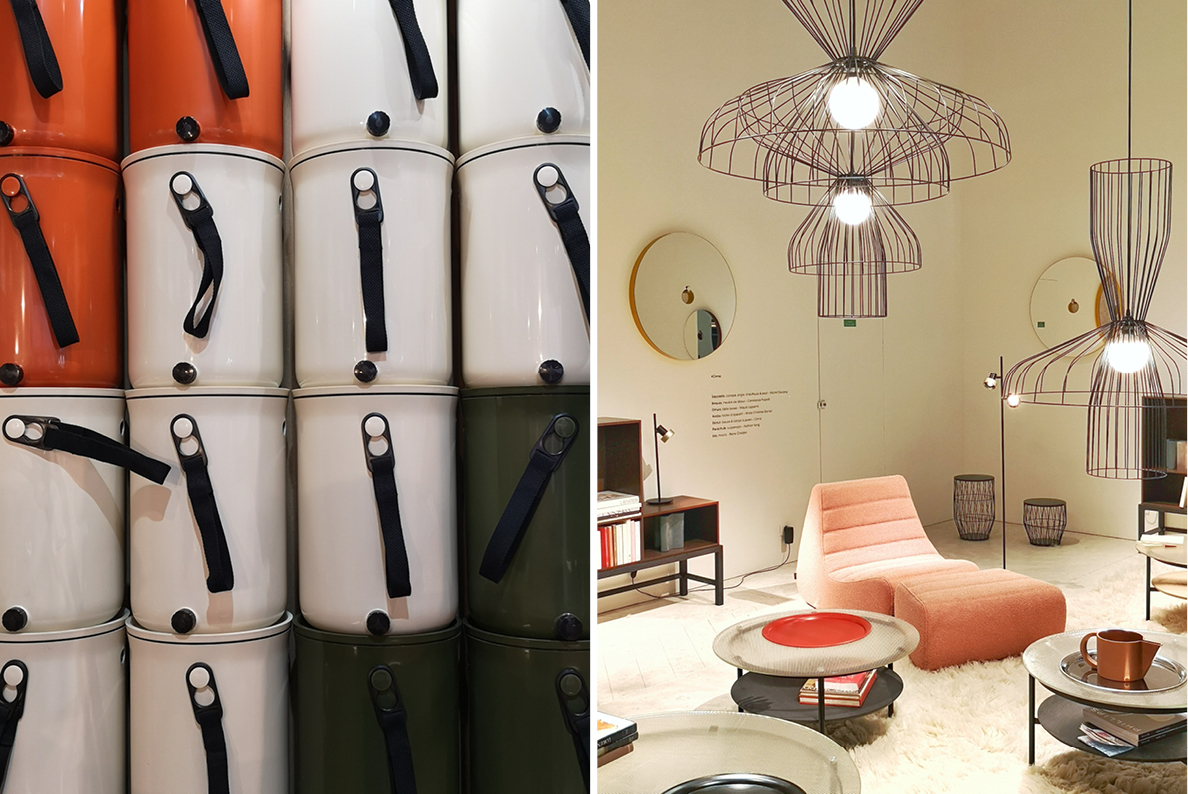 A peek into the bathroom furniture from Antonio Lupi Design: well designed with eye for detail and finishes, where even the inside of the drawers look beautiful. /// The silhouette outdoor rug designed by Jaime Hayon for Nani Marquina.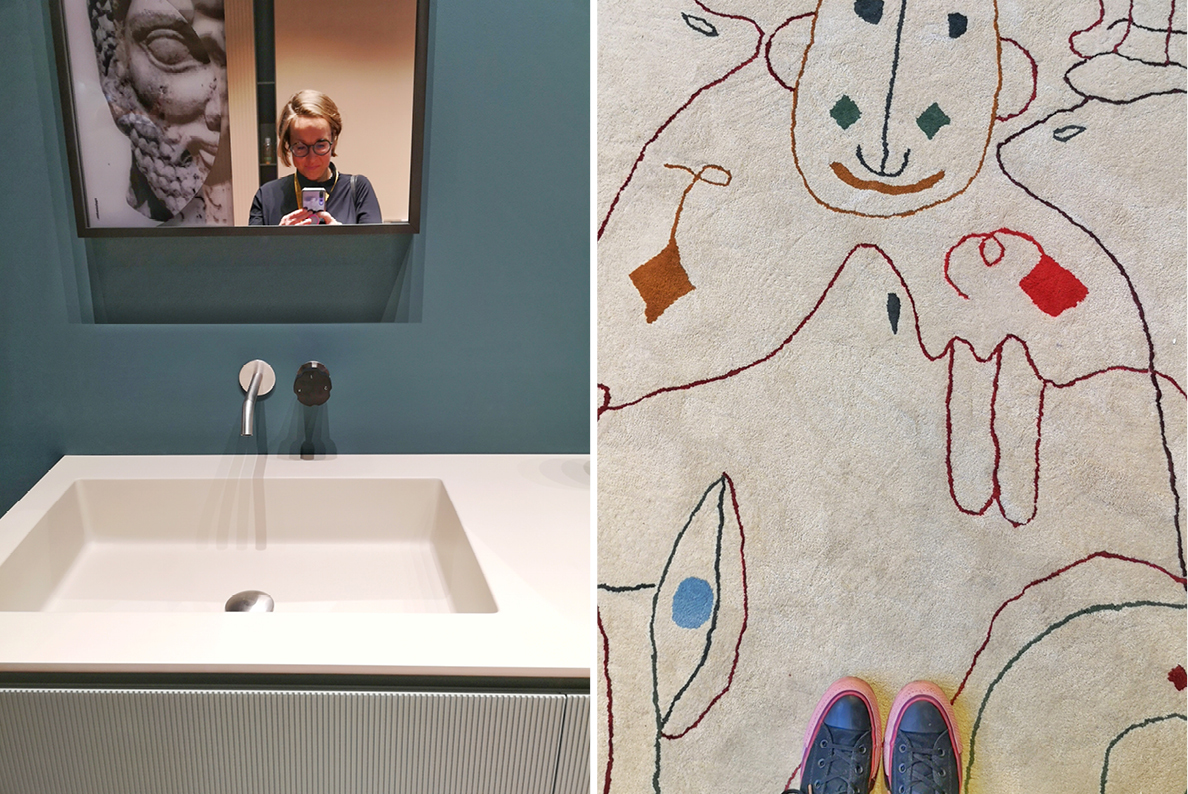 Check my @joelixjoelix Instagram pinned highlight, for some additional images, if you like!