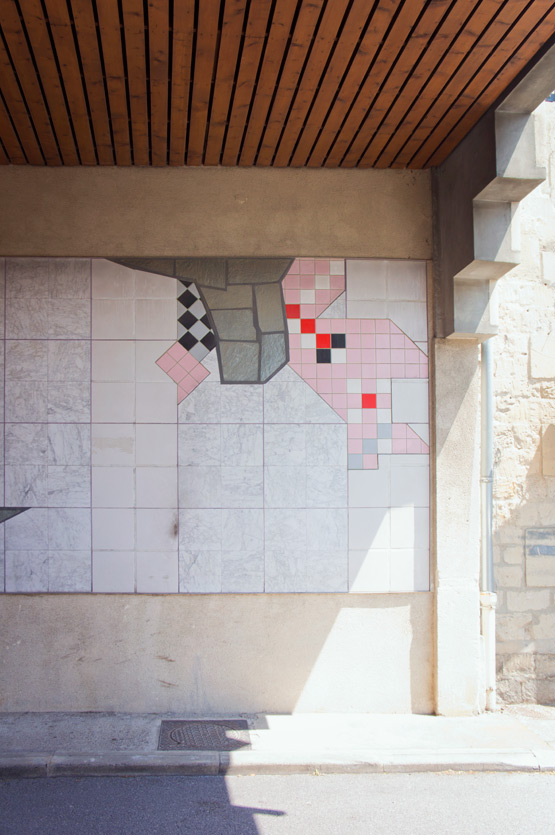 Recently I decided to start to run: I bought the most flashy running shoes (aqua + neon green anyone?), a simple outfit and the perfect sports bra. Today I went for my 6th run and I'm really enjoying it! Running every other day also means that I get to explore my vicinity extensively. I challenged myself to take at least one picture during each run that I'll post on Instagram. It motivates and helps me to see the beauty in my neighborhood.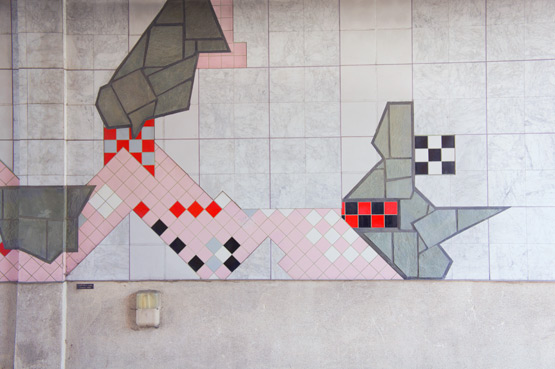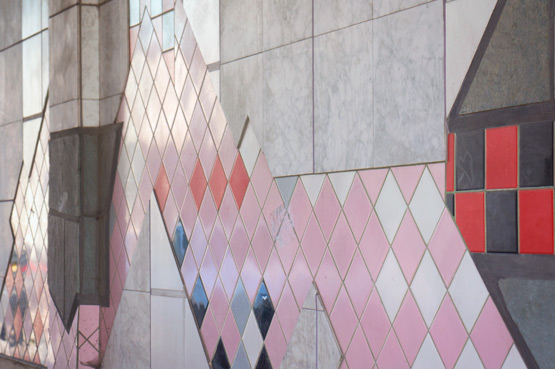 This tiled wall was one of these things that I spotted while running. I came back with my camera and snapped a few pictures. Can you believe that I had never seen it before?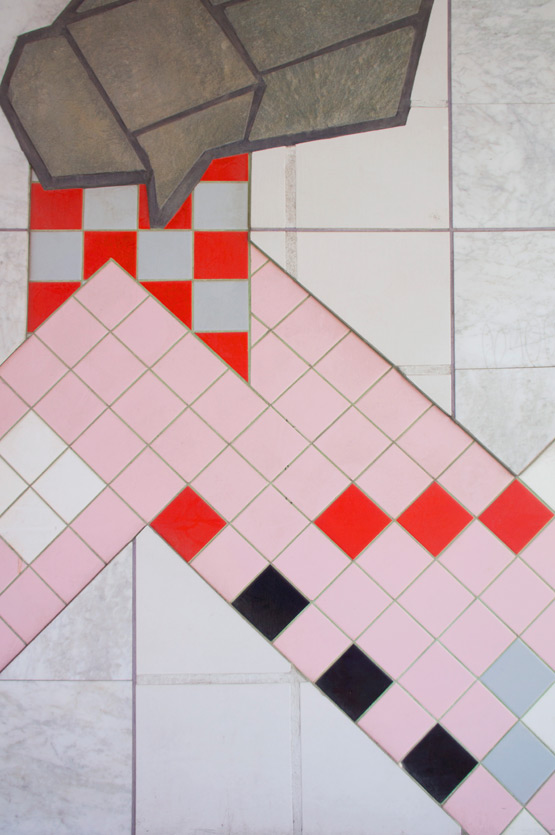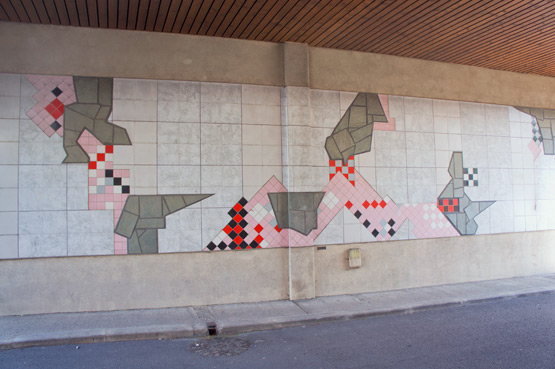 For any of you runners: is it really so addictive to run? I never thought it would be, but after a run I'm already looking forward to the next one. On twitter Johannes suggested that it's only in the first weeks… is it?