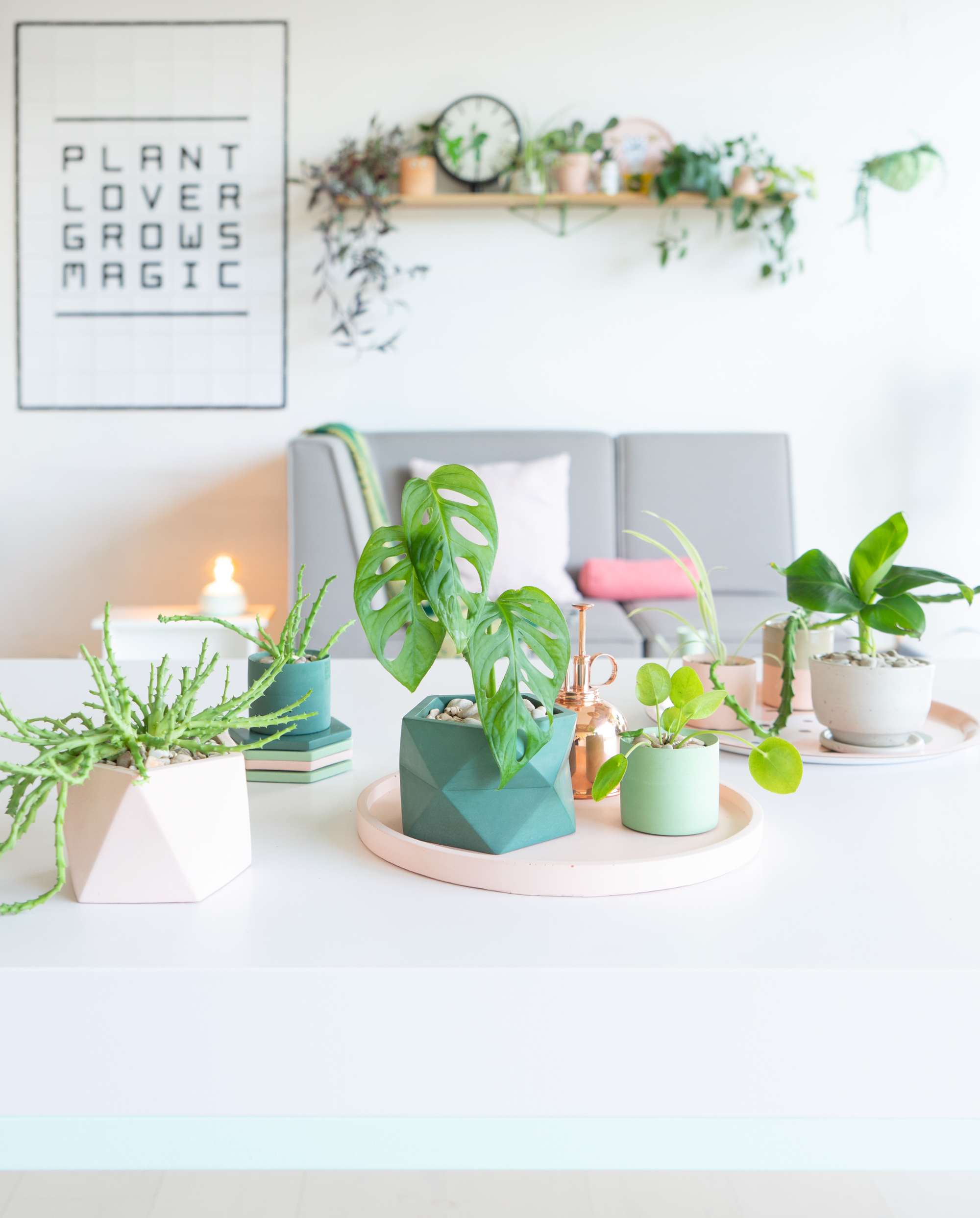 How it happened? I have no idea, but in the past six months our home turned into Pastel Paradise. When I'm into a specific color I tend to be an "obsessed gatherer". That's exactly what happened in our yellow living room a few years ago. Now that we have a pink & grey Cubit sofa, a freshly painted dining table, a pastel sideboard from Cubit, and a new "plant shelfie" and coffee table, I can't help but see pink & green everywhere. When House Raccoon asked me if they could send me some of their concrete items I "only" saw their pink, mint green and forest green pots: they would blend in so well! So yes! And here they are, beautiful concrete pots and display coasters with a super smooth surface. Have a look: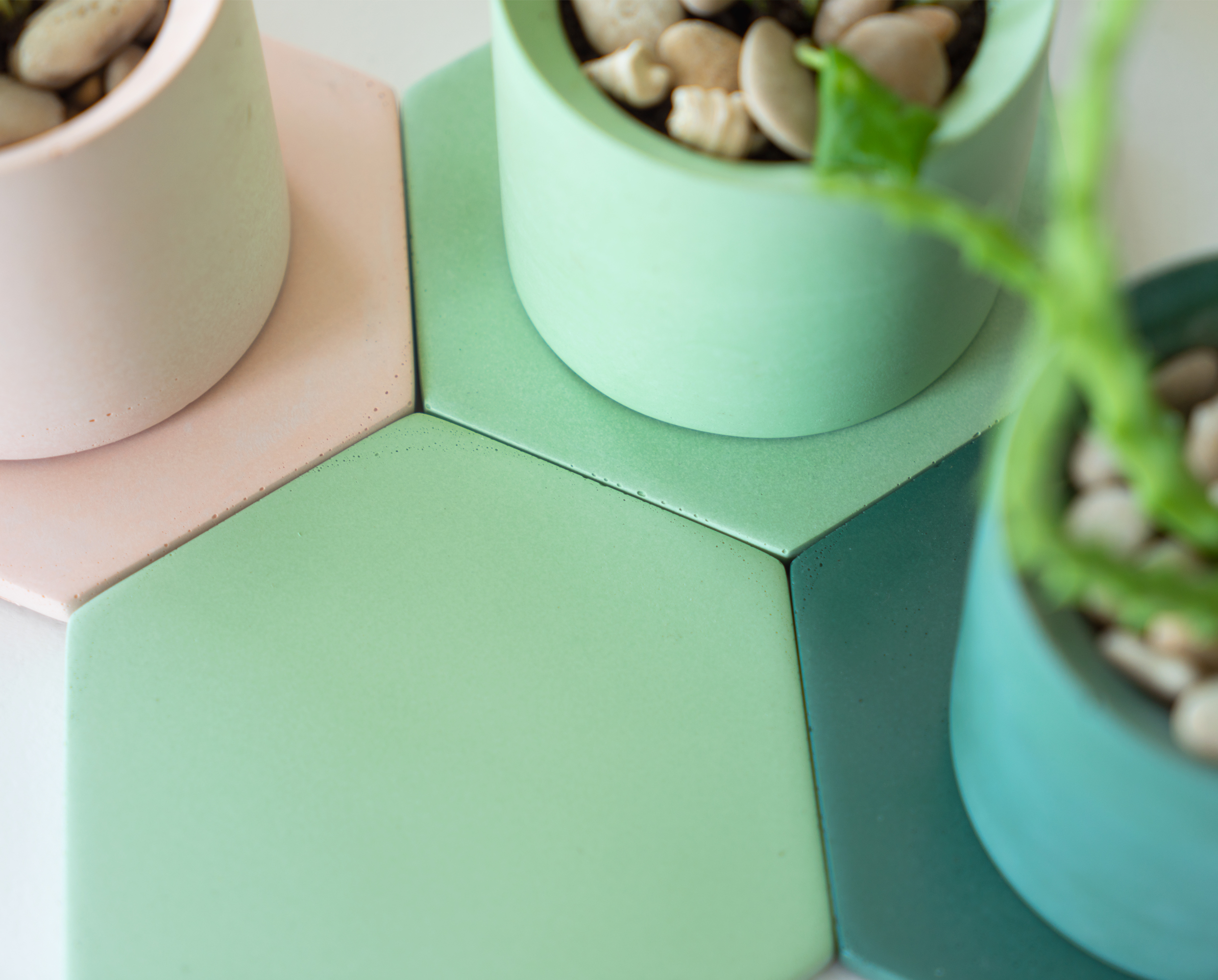 New pots, means new plants and new cuttings. I purchased a small Banana plant from Mama Petula at our Green Day this weekend at The Hood Paris. Ben gave me a cutting of his Monstera adansonii and I adopted a Pilea from Adèle & Ludo at our Plant Swap. Some of my other Pilea were ready to be repotted as well. This view made me so happy: beautiful pots & beautiful plants: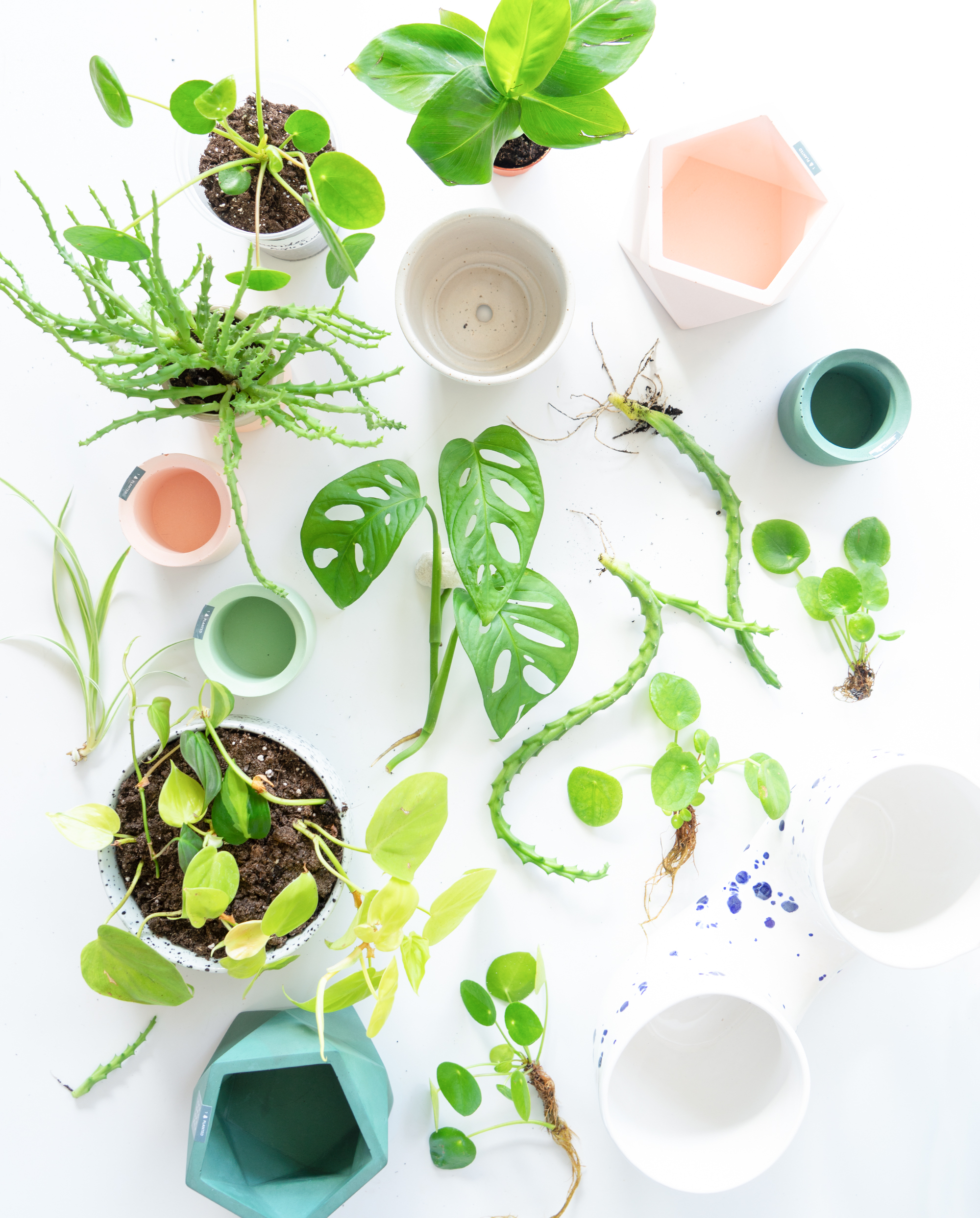 Growing plants in containers without a drainage hole can be tricky, but I do it all the time. I start by a layer of small pebbles from our greenhouse, then add soil and plant the plant. I usually cover the soil with another layer of pebbles, which helps to avoid fungus gnats (not always, but it helps) and it keeps the soil from sogging where I water them. Aesthetically it's not the most pleasing, but it works.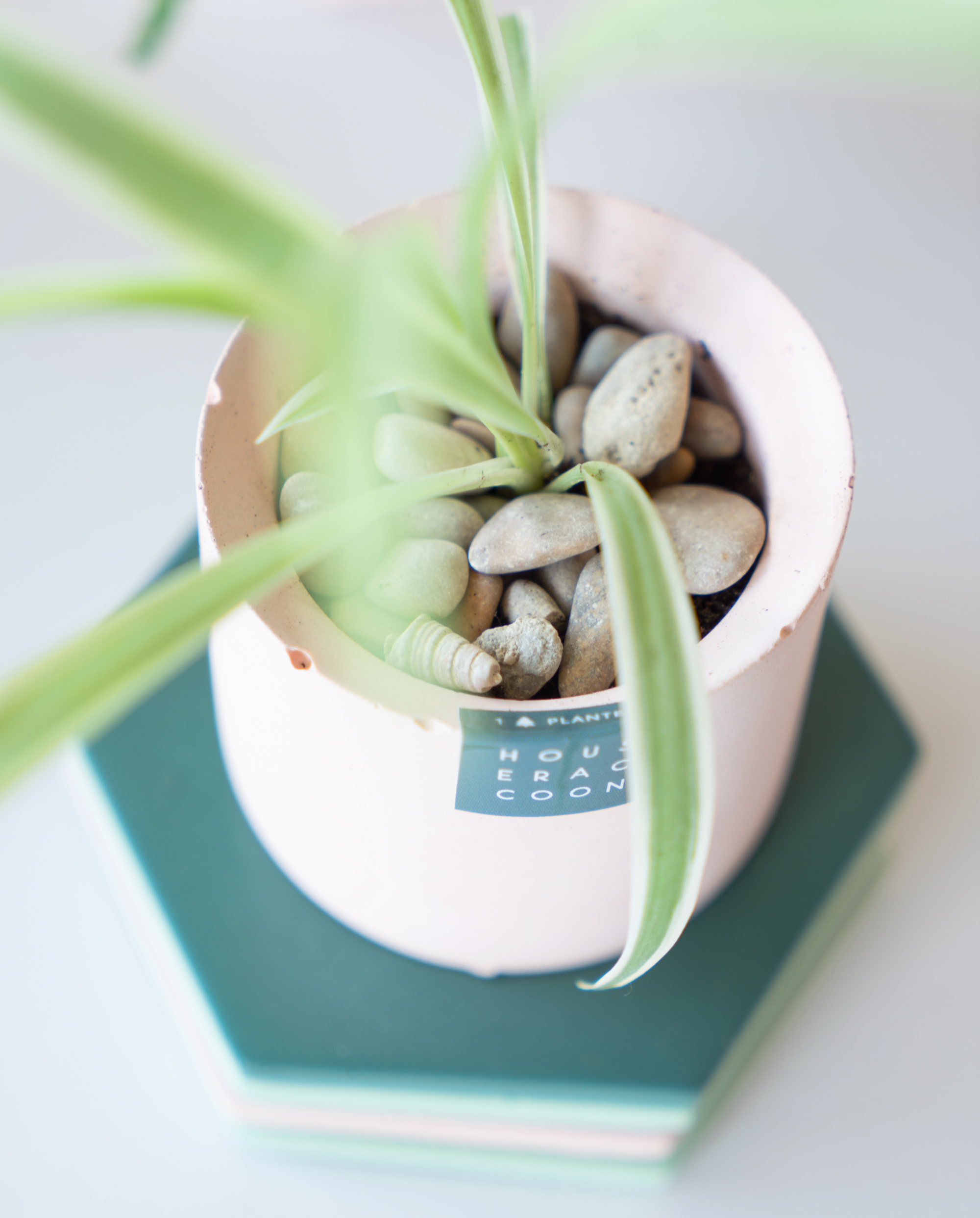 All House Raccoon products are handcrafted in Belgium and have a minimalistic feel. Anneleen and Nathan create their own high quality molds which gives them their unique House Raccoon signature style. The concrete they use is composed of water, marble dust (a waste product!), concrete and fine color pigments and reinforcing microfibers which makes all items waterproof, leak free and the material can also withstand the heat of candle lights and arctic temperatures up to -30°C. On top of producing objects that include upcycle materials like marble dust, for every item sold, House Raccoon plants a tree.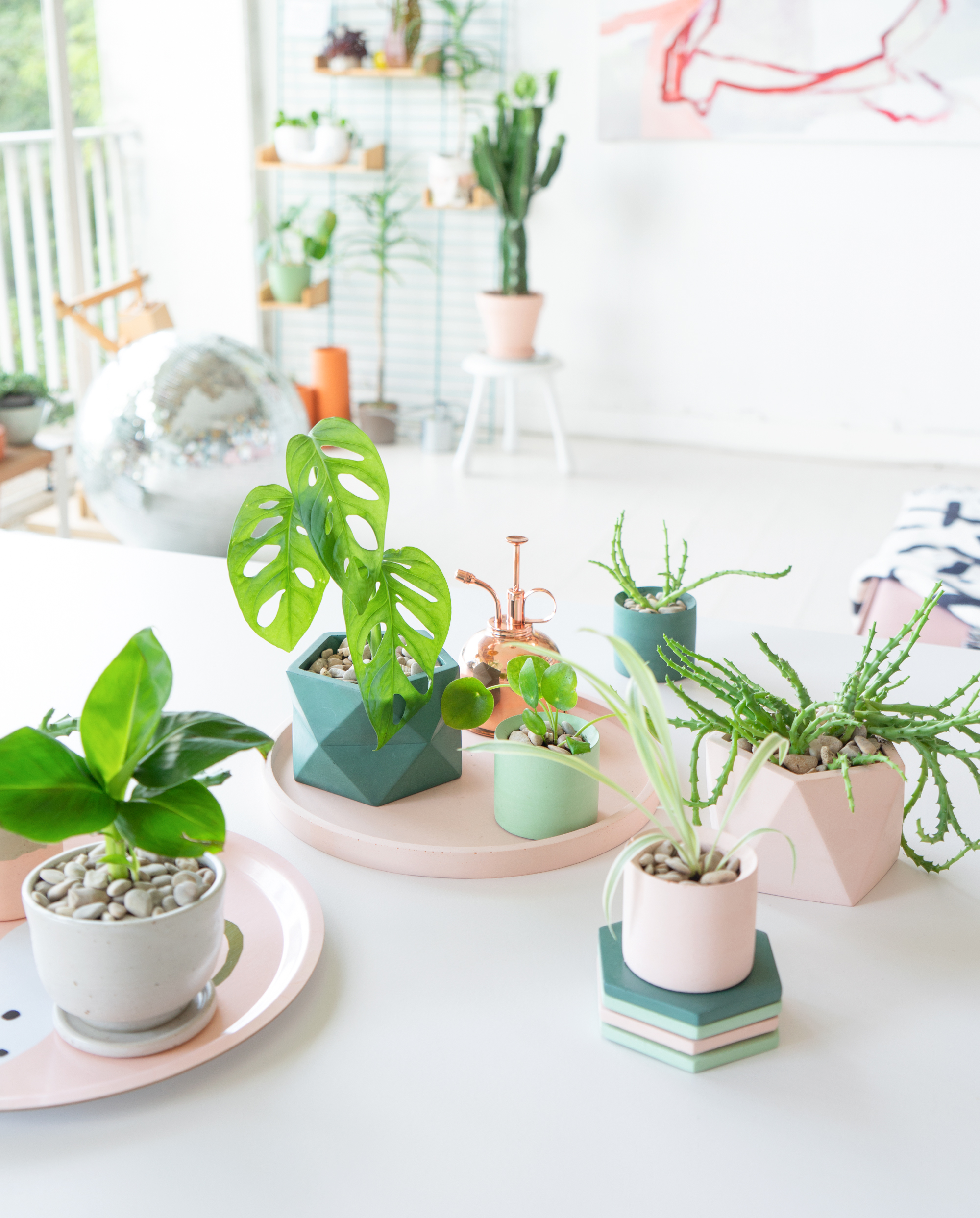 The Dalbane display coasters from House Raccoon look great stacked on top of each other, but you can also make a geographic pattern. Like all items, they have protective bumpers on the bottoms that avoid scratches on your table!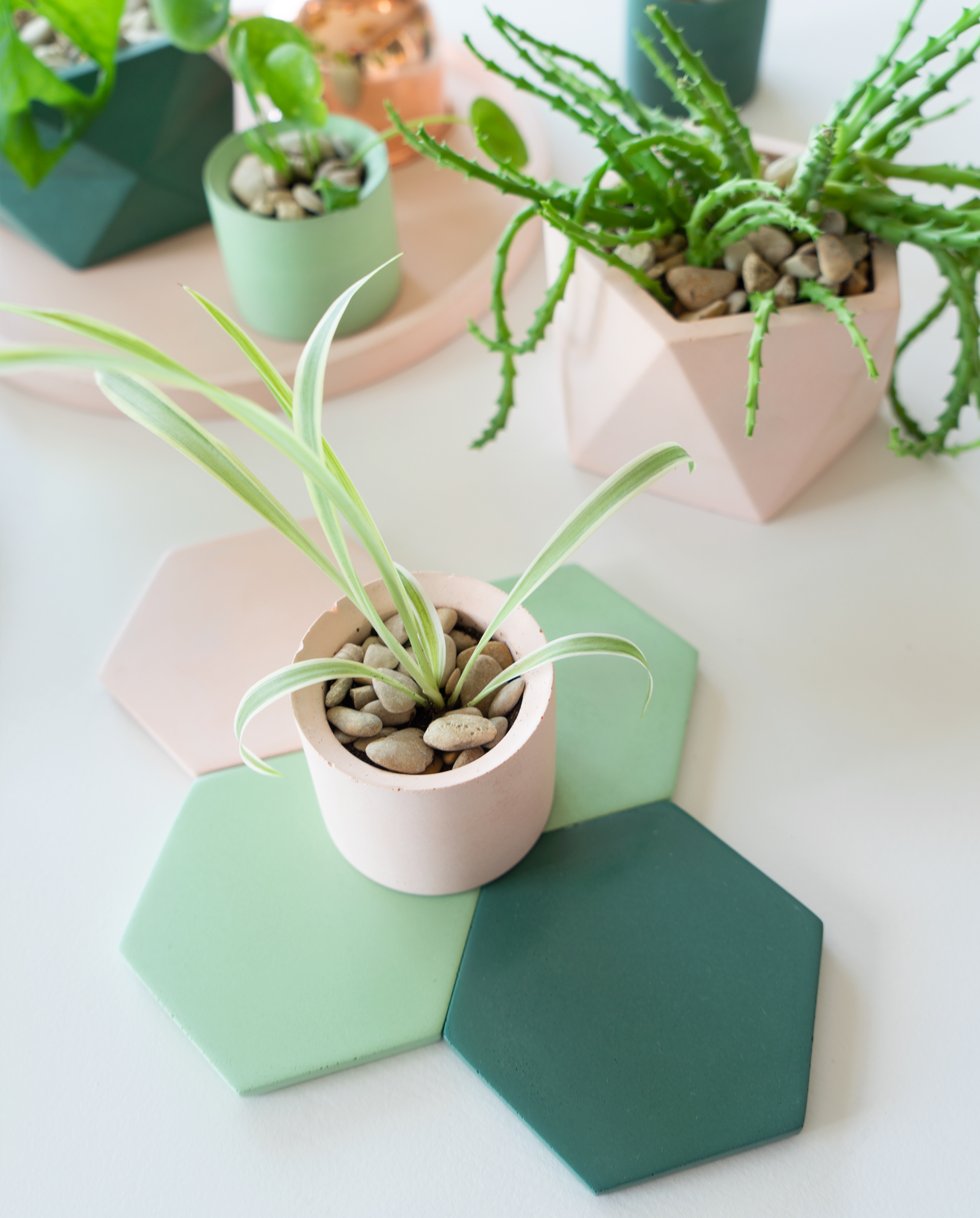 The Mare planter in Millennial Pink now holds a Stapelia plant: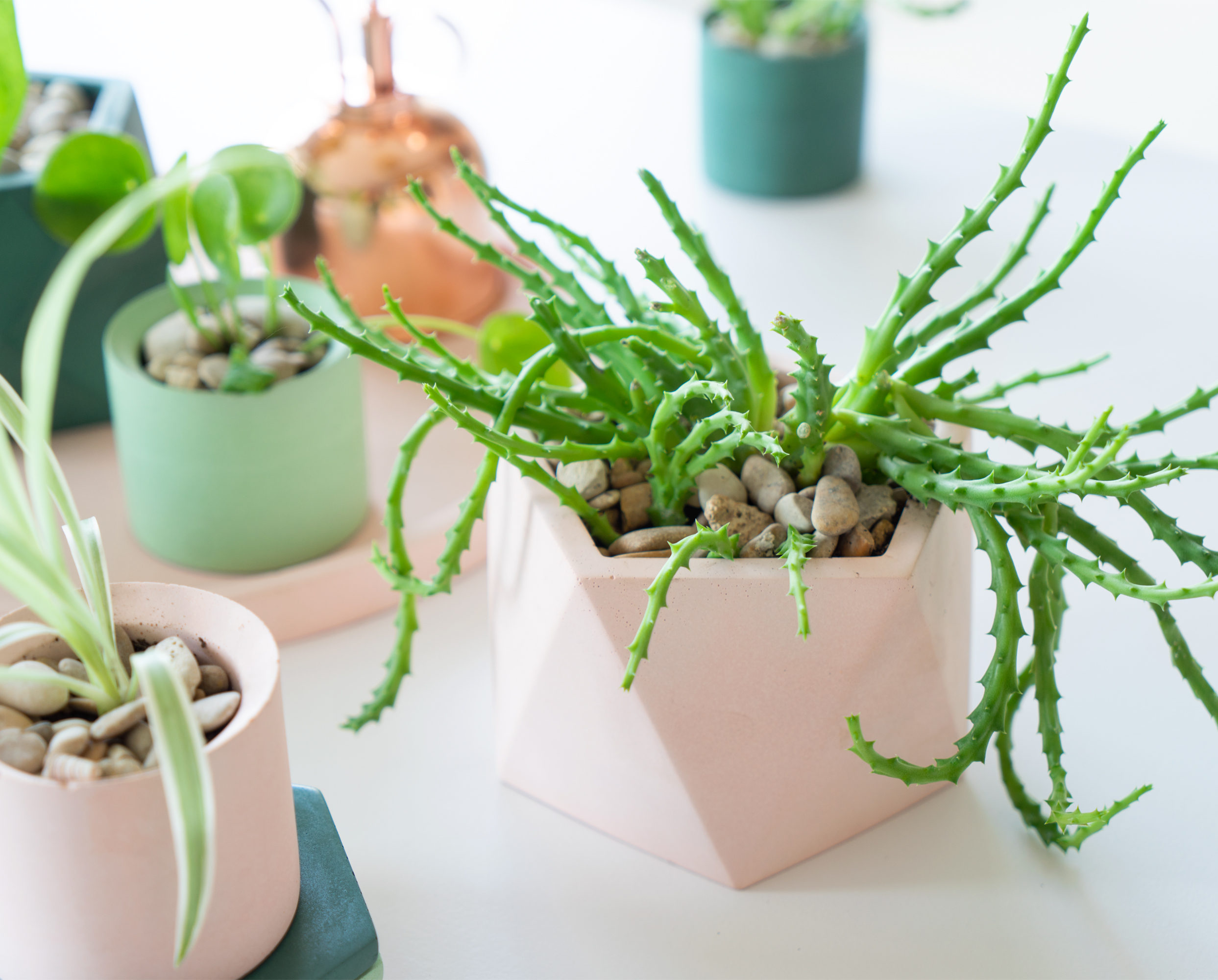 For my birthday, my friend Igor gifted me this beautiful ceramic plant pot with saucer that he created himself. It's a unique piece, handmade from speckled clay because he knows I love that. Such a sweet gift! And it's a perfect planter for the banana plant from Mama Petula!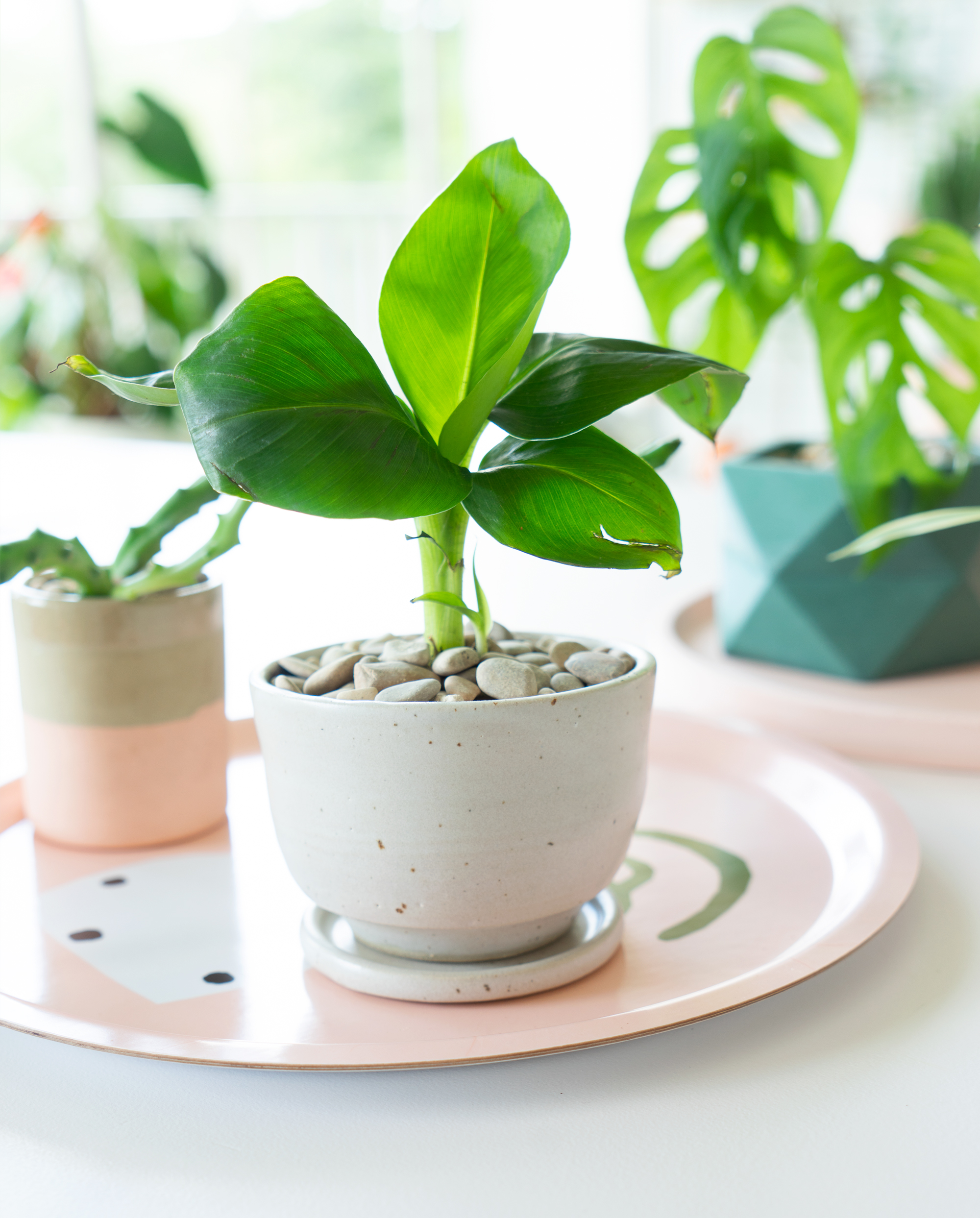 Of course, the pot & saucer are also signed! Wow!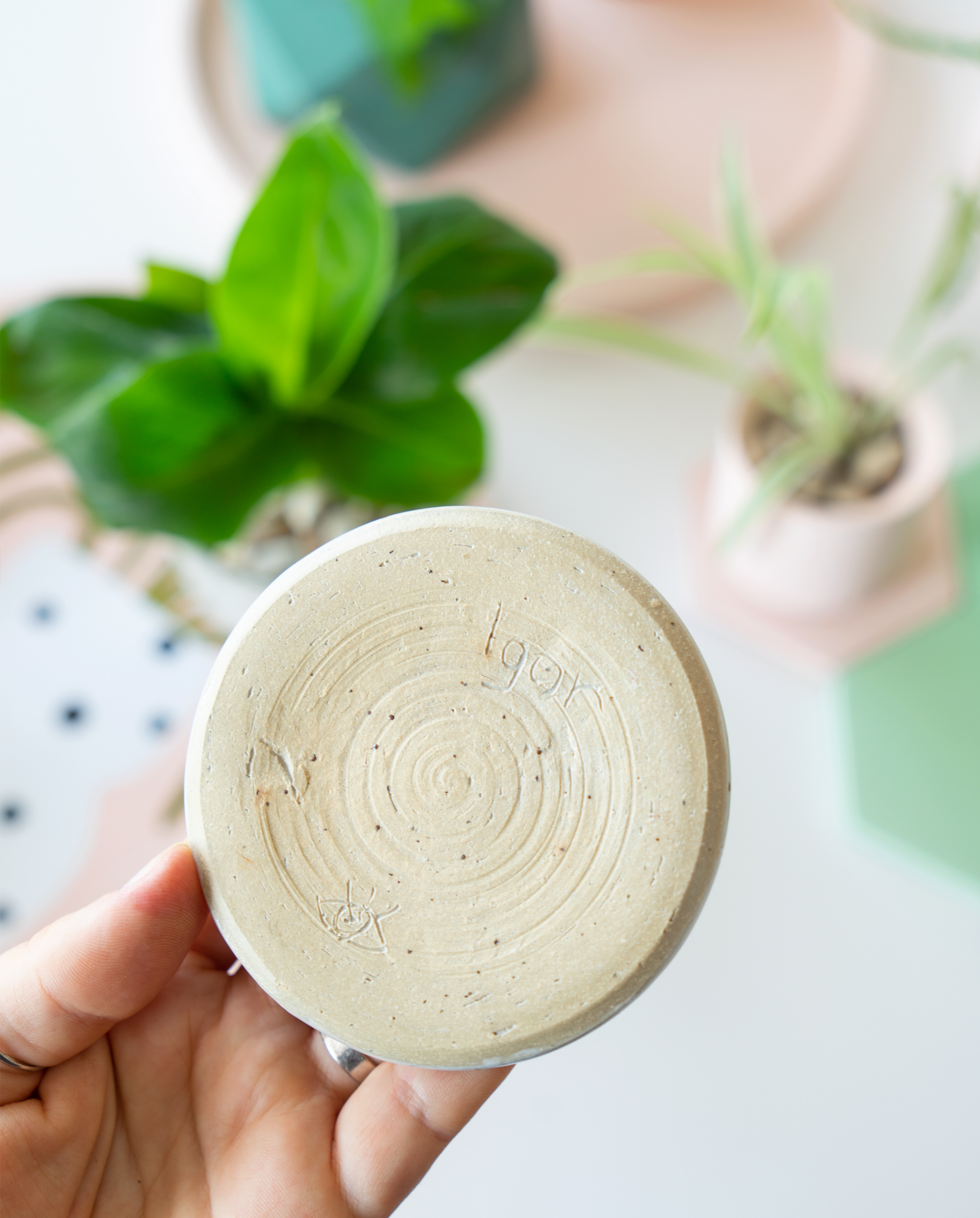 Also handmade: all House Raccoon items 😉 As a graphic designer I appreciate the detail of the stickers, that go just around the corner. So cute! One tree is planted for each item sold, like for this Vassoio tray in Millennial Pink: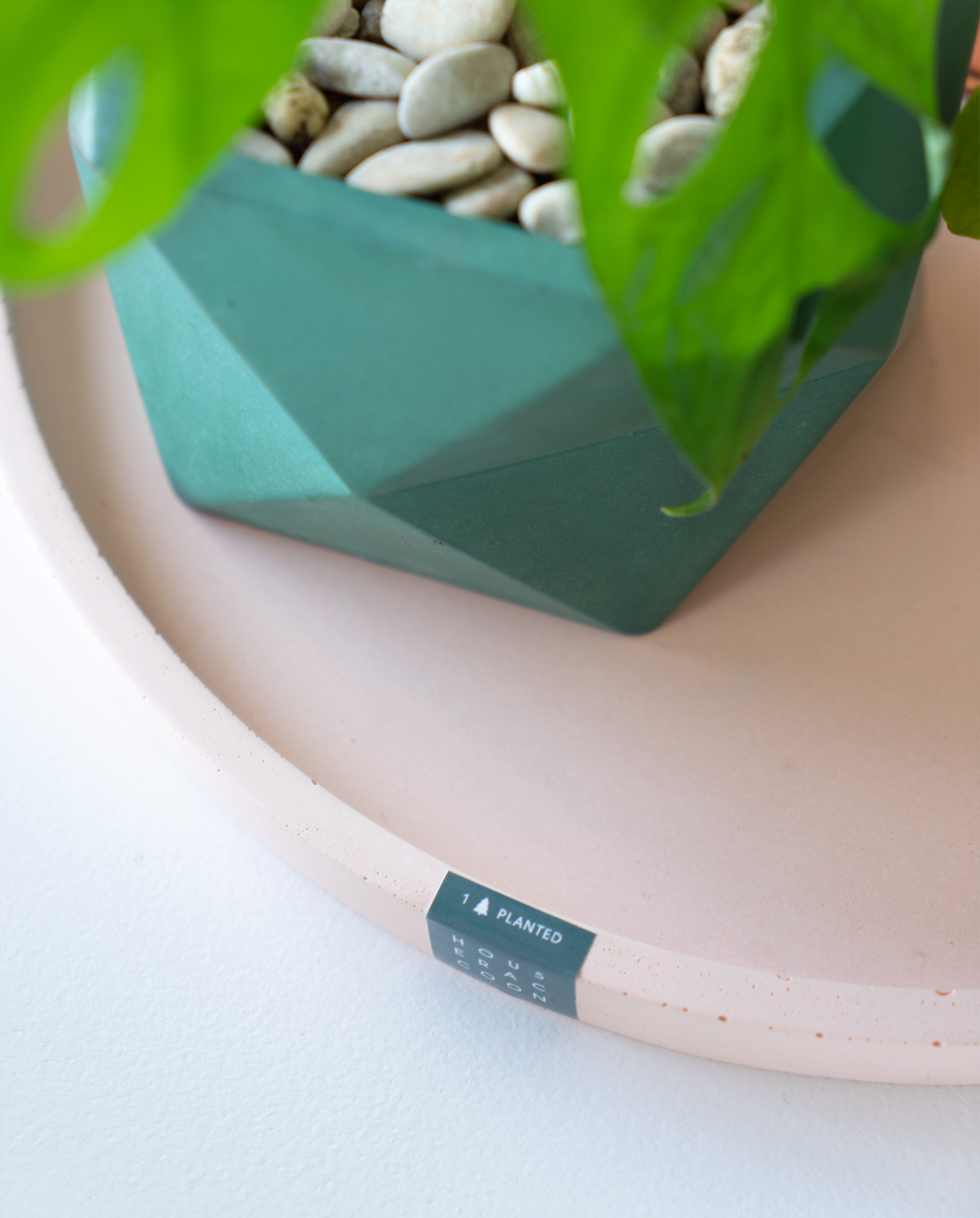 Full disclosure: House Raccoon gifted me a selection of products.