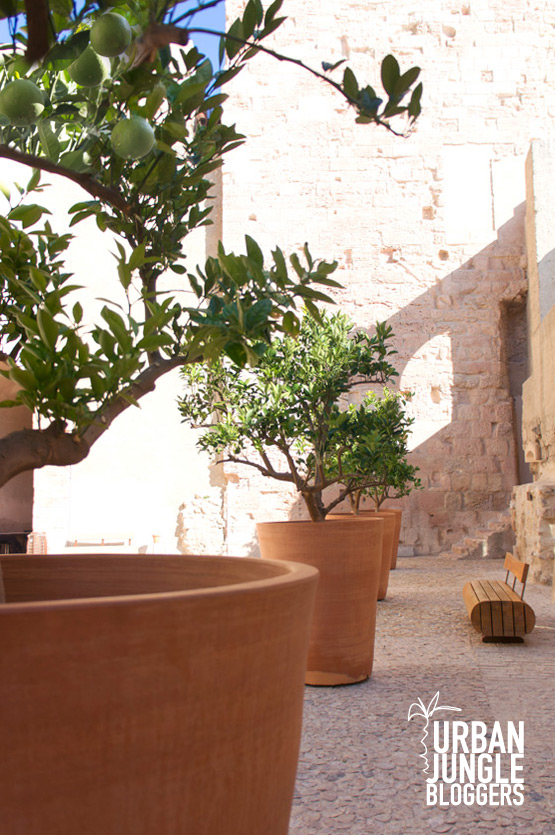 After a very warm welcome to our new blogseries last month, today we are sharing more urban jungle love. Together with my jungle buddies Igor (Happy Interior Blog) and Jocelyn (The Little Room of Style) we decided upon a common theme for this month: urban jungles in our neighborhood. And as my current home is in the South of France (I'm on holiday here) I wanted to show you a Mediterranean jungle.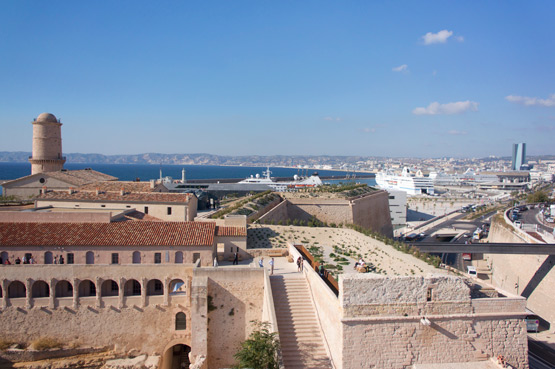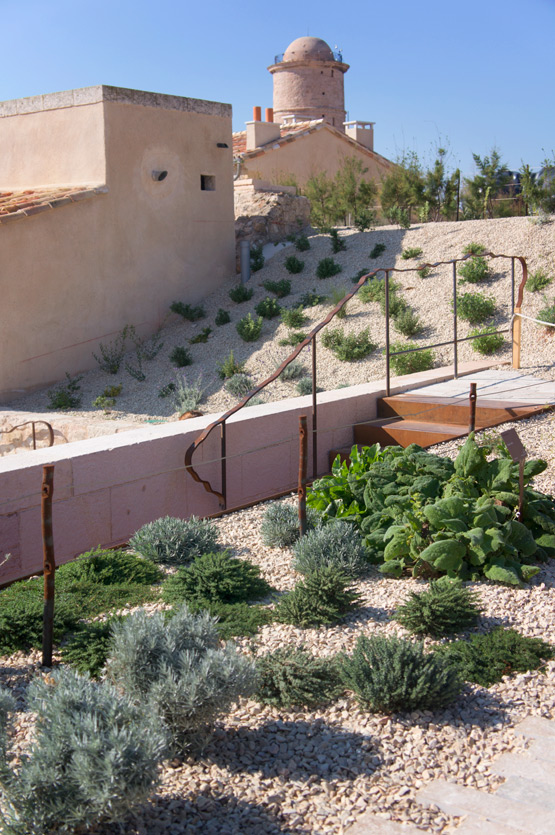 As you may or may not know Marseille is the European Capital of Culture in 2013. Since the last time I visited Marseille a few years ago, the city went through an interesting transformation to show off some of its assets and make it a more interesting place to visit. One of the larger changes, was the restoration of Fort Saint-Jean, a military complex from the 17th century. While the inside now houses a variety of exhibitions, the outdoor areas were landscaped by Agence APS into a garden promenade.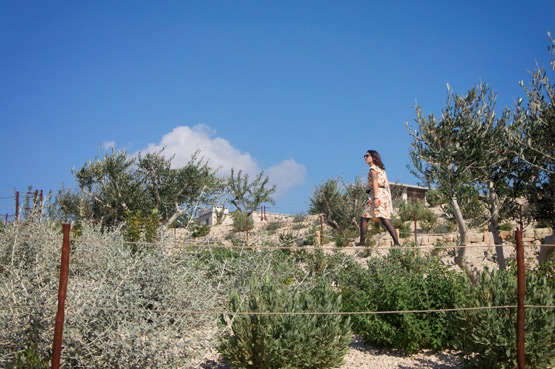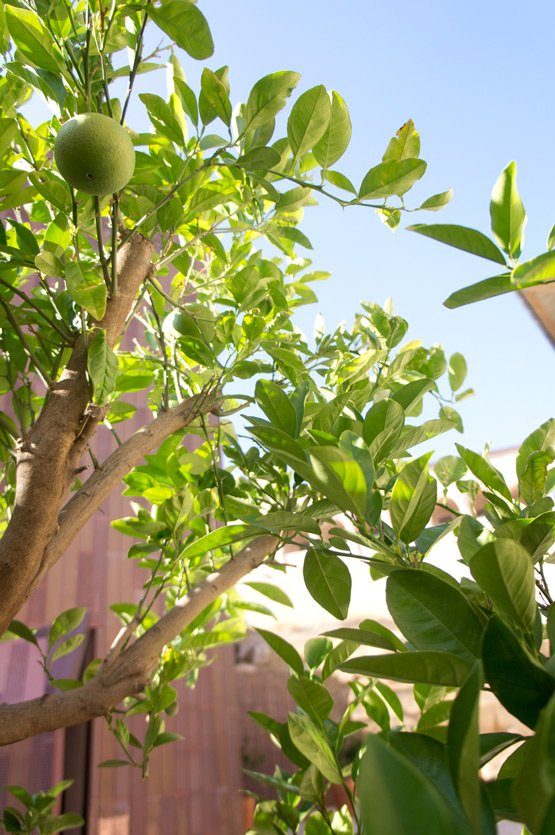 The Garden of Migration, as it's called, is a unique Mediterranean botanical footpath with amazing views over Marseille, the Vieux Port (the old harbor) and the sea. The 15 different mini gardens feature a mix of plants from across the Mediterranean to portray the diversity of culture, people and plants. Imagine orange trees, lots of scented herbs, fresh salads, myrtles, olive trees, sempervivum and more… of course it will take a while to become as green and "full" as the gardens were imagined by the landscapers, but it's very promising.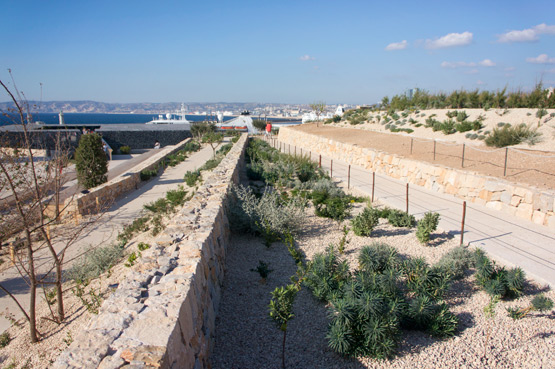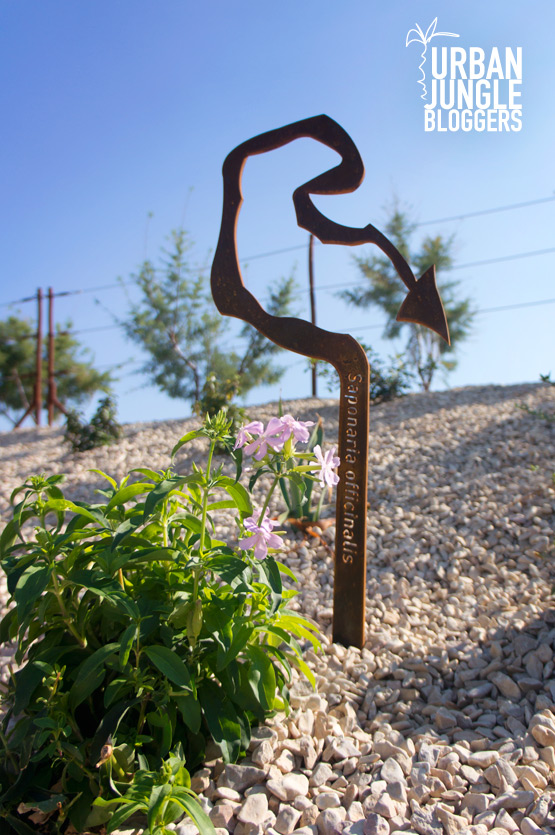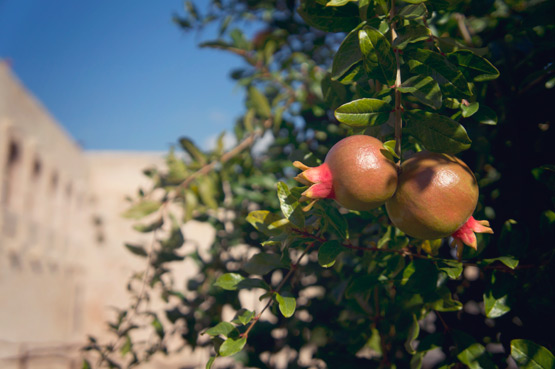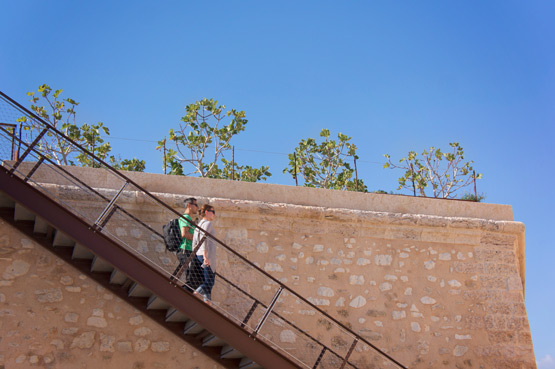 What I loved most: lots of locals were hanging out at Fort Saint-Jean, enjoying the view of their own city from the comfy lounge chairs and benches. Which shows that these gardens are not only for tourists, but for everyone!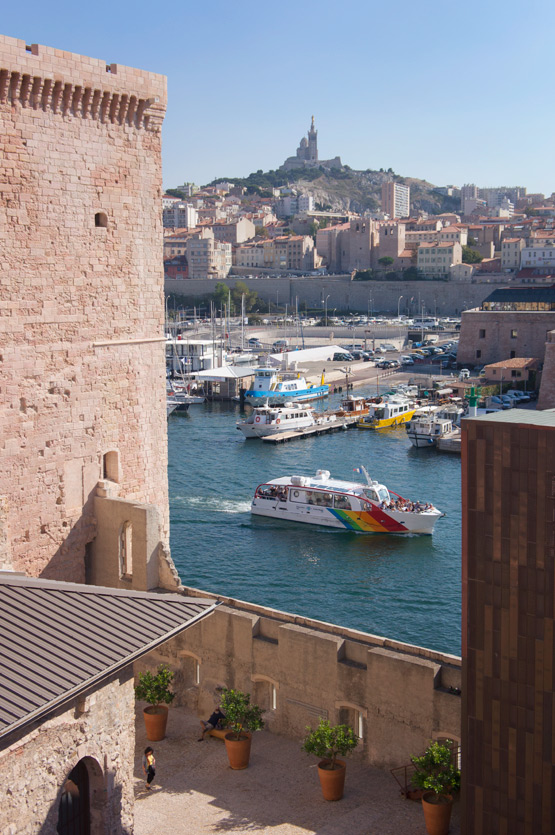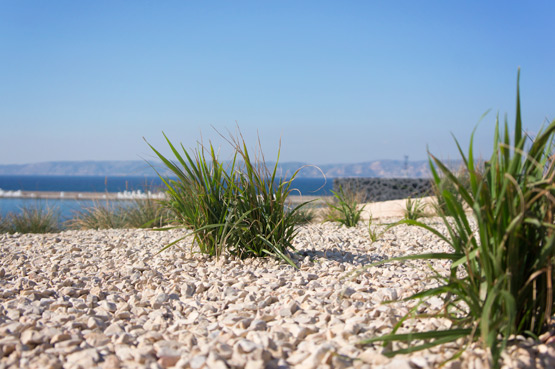 After a sunny afternoon at the Mucem, I spotted this other urban jungle in the Le Panier area of Marseille: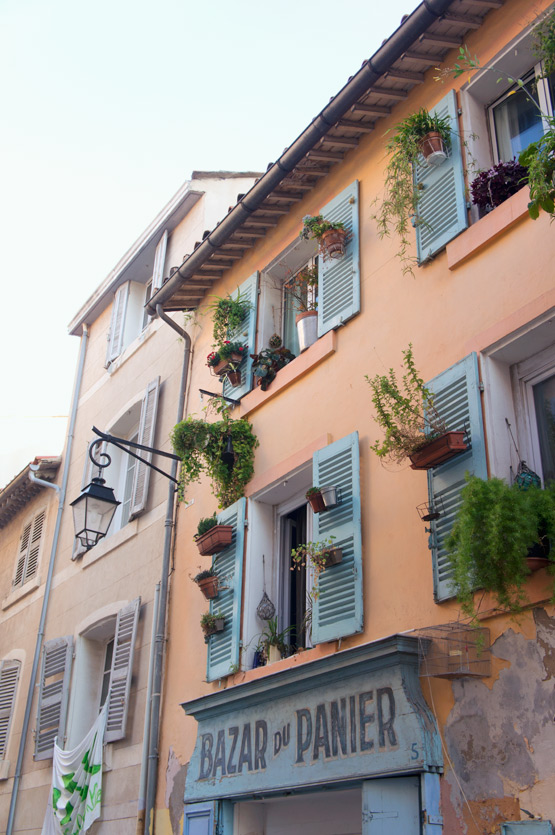 Urban Jungle Bloggers is a monthly series initiated by 3 bloggers: Igor (Happy Interior Blog), Jocelyn (The Little Room of Style) and Judith (JOELIX.com). Every month we share ideas to create an urban jungle through styling ideas, DIYs and green tips & tricks. You can find additional inspiration on our Urban Jungle Bloggers Pinterest board. Want to join? Use #urbanjungle on twitter and instagram. Or let us know and we'll send you a mini-kit with all details. Let's bring some green into our homes and blogs!

Also check out Peg London and Un23Ilaria and Pinspiration and Mouseblossom and Flora Inspiro today for more jungle love!